THROUGH THE LENS: Lucinda Williams at the Ryman, Kurt Vile, SXSW, and More Photos of the Week
---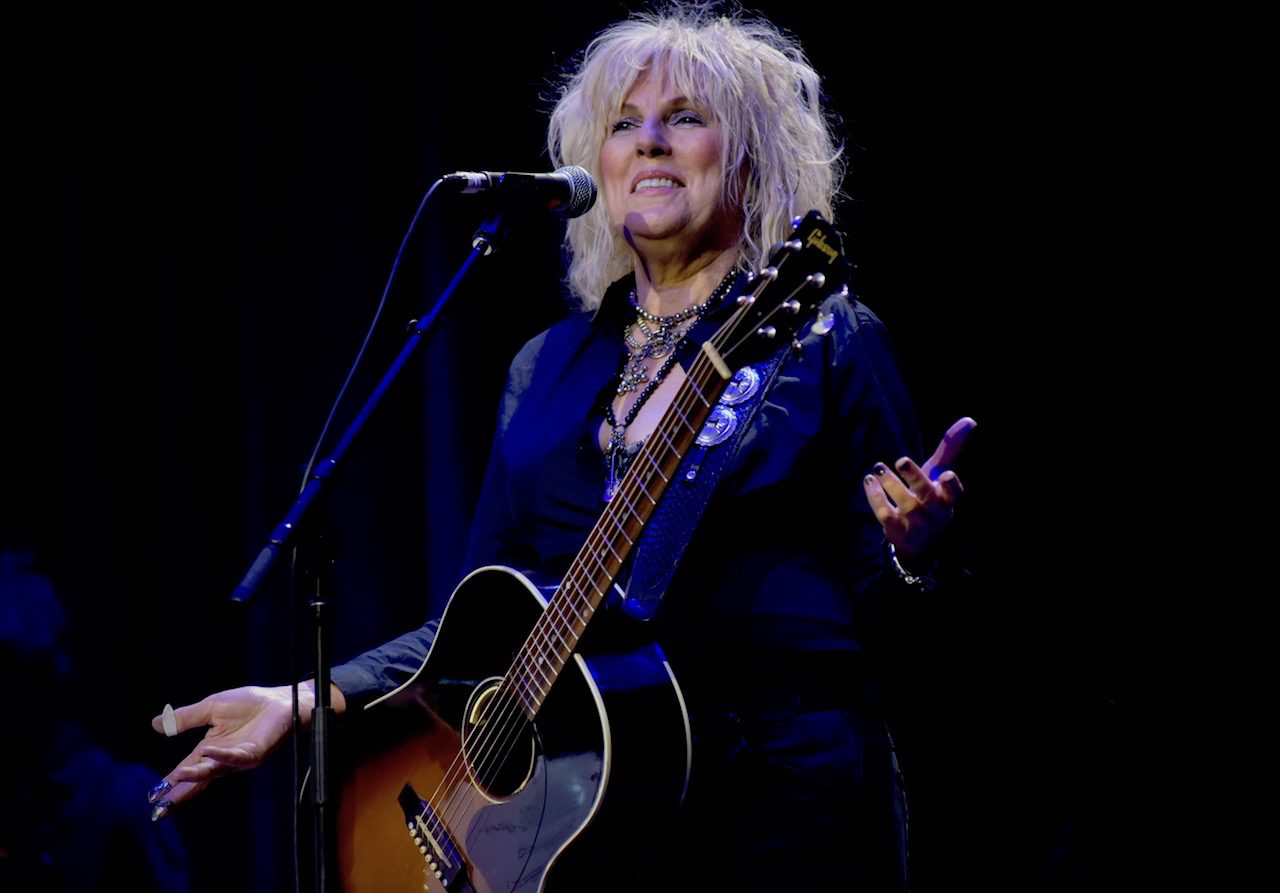 Lucinda Williams at the Ryman 2019 - Photo by Amos Perrine
This week finds the Through the Lens column with a couple of recent shows at the Ryman, Kirk Stauffer's photos from SXSW, and more outstanding photos from C. Elliott and Peter Dervin. We have been quite busy of late.
I failed to note it a week or so ago, but you can now turn the gallery of photos below into a slideshow of enlarged photos by clicking on a photo and then clicking forward or backward.
Lucinda Williams Finds Her Joy
During the past 33 years I have seen Lucinda Williams in many settings, in many configurations, and in many moods. But I had never seen her at the Ryman until last week, when she was there to continue last year's Car Wheels 20th Anniversary Tour. And, more significantly, I had never seen her with such a sparkle in her eyes, an unforced smile, and an overall easygoing manner. She's still in full command of her extraordinary powers, and in fine voice.
While Williams has always talked about the songs on landmark album Car Wheels on a Gravel Road, this time she did so with the aid of projected graphics designed for the tour and many personal photos, and she did it at length. On stage she said that it was not her original intent to be so open about her life and the experiences that gave rise to those songs. But, as we all know, creative work often takes on a life of its own. Each song acted as a chapter in a novel about someone you thought you knew quite well. It was as if the layers had been peeled away, letting go of negativity, allowing a look back without bitterness and emotional burdens that prevented you from seeing the joy that was hiding in plain sight.  
This being Nashville, there were some special guests: Buddy Miller first, then Jim Lauderdale, and during "Greenville" Emmylou Harris to thunderous applause. The songs were done in the same order as on the album, and with "Jackson," there did not seem to be a dry eye in the house. It was more than a house full of the longtime faithful; it was a gathering of folks for whom the album was a roadmap of our lives. It was, I think, a cathartic event. 
Kurt Vile
I have never quite gotten Vile, even after seeing him several times. That began to change when I caught him with Courtney Barnett at the Ryman in 2017. That show intrigued me enough to see if this hypnotic cryptic critter could finally be disarming enough to allow me to lower my defenses and see what a lot of folks were already into. So another show at the Ryman was too good an opportunity to pass up.
Always a guitar nerd, Vile was constantly switching them out, especially Fenders, to great effect. While his playing always hit home, this time his vocals were not obscured by the multitude of pedal tones that was just this side of intoxicating. He also relaxed enough to engage in some audience banter, and let us peek into his eyes that seemed full of mischief.  A personal highlight was when, in a rather droll manner, he did "I Am an Outlaw" on the banjo. While I won't say that I am now preaching the gospel, I came away with a greater appreciation of what's going on inside his head, In other words, a fan.
SXSW by Kirk Stauffer
Once again, Kirk Stauffer shares with us his photos from SXSW, and again he concentrates on the many women artists who performed there. While SXSW, Americana, and roots music are not your typical country music, this comes at at time when a study of the year-end Billboard Hot Country charts from 2014 to 2018 found that only 16% of the songs represented were by women artists. 
While I don't know about Americana and roots radio airplay, I do know the audiences at the live shows and festivals I attend: The women artists are numerous and their audiences are just as large as the men's. It's way past time for the execs to wake up. 
In this regard, Kirk highlights the many talented and worthy artists who many publications ignore. Some are known to me, such as Yola, Nicole Atkins, Bedouine, Jade Jackson, and Phoebe Hunt, so I trust Kirk's eyes and ears enough to begin checking out the other young talents he is so taken with. Isn't that one of the reasons you read ND, as well as this column? To turn you onto folks you might not otherwise become familiar with?
Peter Dervin
In addition to last week's Treefort photos, Peter had time to catch Steve Earle in an intimate in-store performance for his new album, Guy. And, if that was not enough, his photos of Kacey Musgraves in a large venue performance is what performance photography is all about.
C. Elliott
Elliott caught River Whyless, The Revivalists, Darlingside, Ryley Walker, Rayland Baxter, Eric Benet, Richard Thompson, Conor Oberst, Phoebe Bridgers, and Liz Phair. These should brighten your week.
---