THROUGH THE LENS: Healing Appalachia and White Rose Music Fests Ring In Fall
Posted On November 8, 2022
---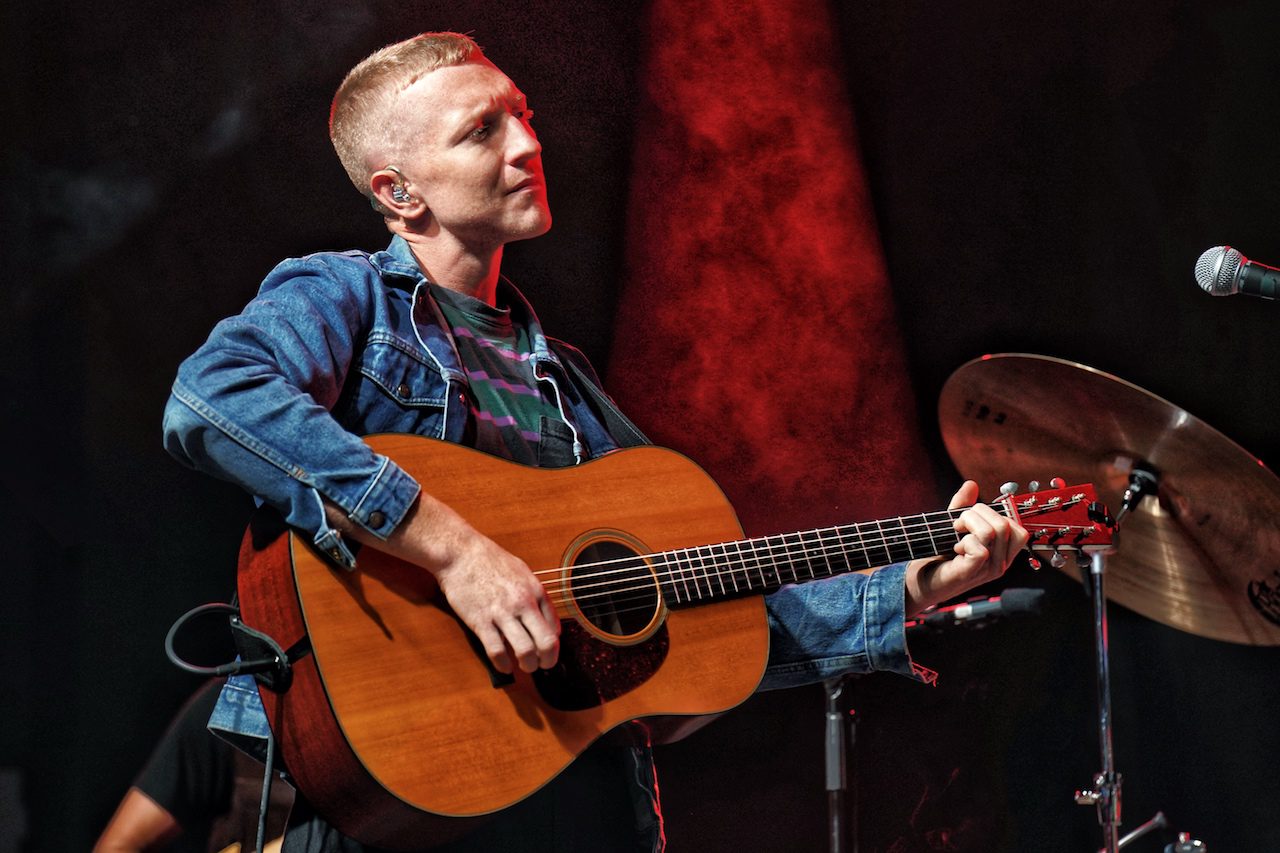 Tyler Childers - Healing Appalachia 2022 - Photo by Chad Cochran
This week the column is staying in Appalachia for two recently founded roots music festivals: Healing Appalachia in Lewisburg, West Virginia, and the White Rose Music Fest in York, Pennsylvania. Despite having different origins, the fests shared a couple artists in their lineups, and both bring a great sense of camaraderie and joy to the communities they serve.
We are fortunate to have had two column veteran photographers attend these events: Chad Cochran covered Healing Appalachia Sept. 23-24 and Jim Gavenus attended White Rose Oct. 7-8. 
Here is my own take on those festivals, and I also wanted to highlight two artists who performed who continue to exceed expectations: Margo Price and Drew Holcomb.
Healing Appalachia
Healing Appalachia was born out of a tragedy in another West Virginia town, Huntington, when 26 people overdosed in a single day on Aug. 16, 2016. It gained international headlines and hammered home the reality that drug overdose is the leading cause of death in the country for people under 50.
Healing Appalachia produces events that help connect and grow communities of recovery and healing in Appalachia, raising funds and awareness to combat opioid addiction through a wide array of projects and programs aimed at youth prevention, healthy lifestyles and wellness, and support for recovery. Like Farm Aid does for America's small, sustainable family farms, Healing Appalachia brings folks together through the music festival to raise funds and awareness to celebrate recovery and works year-round on other projects fostering communities of recovery.
While performers also included Tyler Childers, Arlo McKinley, and Tommy Prine, special attention should be paid to Margo Price. Price, who also appeared at White Rose, is on a trajectory like few others. Instead of resting on her initial success (after years of hard work), she believed in herself enough to expand her music by adding a driving, more rock-oriented sound. Seeing her perform its like riding a cresting wave that never ends. She has taken her early fans with her and earned more by touring with a wide array of artists, including Chris Stapleton. Price has not reinvented herself so much as she's becoming the artist that's always been inside her.
White Rose Music Fest
When I used to visit York, Pennsylvania, some years ago, what I noticed most was its architecture, the brick buildings were astounding in both number and size. I found it to be an amiable town of historical significance: Not only is Gettysburg less than 30 miles to the west, but also York is the birthplace of the Articles of Confederation, and it was there that the words "The United States of America" were first spoken.
Over a weekend early last month, the local minor league baseball team, appropriately named the York Revolution, and the college, York College, got together to present the White Rose Music Fest. It took its name from what York is also known as: the White Rose City. As it was co-sponsored by the baseball team, the fest had an obvious location, the Peoples Bank Park baseball field, which, despite its capacity of just 7,500, could pass for a major league ballpark.
But it was music that was on everyone's minds that early October weekend. The family-friendly fest presented only nine acts, including Margo Price, Jamey Johnson, and Brittney Spencer, but I want highlight Drew Holcomb. Holcomb has an easygoing manner that belies a deep, resounding talent. Perhaps it is his penchant for not demanding to be the center of attention or falling prey to the cult of personality that has prevented him from being a more in-demand headliner. To paraphrase Steve Earle's quote (about Townes Van Zandt and Bob Dylan), Holcomb is the most incisive songwriter working today, and I'll stand on Jason Isbell's coffee table in my Birkenstocks and say that.
Click on any photo below to view the gallery as a full-size slideshow.
---