THROUGH THE LENS: Five Essential Roots Music Albums Coming in June
---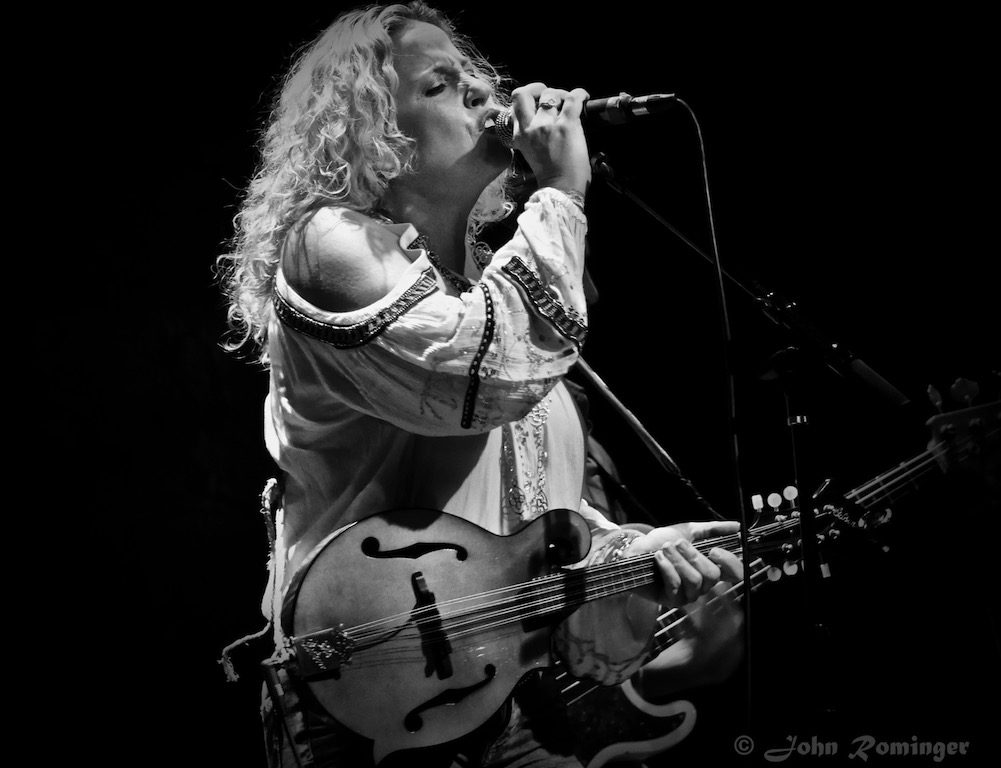 Amy Helm - Photo by John Rominger
I'd lately been thinking about Marcel Proust when I happened upon an article on him in a recent issue of The New Yorker and read this portion from one of his letters: "The essential purpose of music is to awaken in us the mysterious depths of our soul."
While he was most certainly writing about classical music and music heard in the salons of Paris, the same can be said about all music. This week's column features fine examples of roots music that I hope awakens something in you as they did in me. Be it the indie-pop feminism of Tristen or the raw authenticity of JP Harris, here are five new mysteries to discover.
Amy Helm – What the Flood Leaves Behind  (June 18) 
Amy Helm is the answer to the question, "How can a mandolin player also be such a soulful vocalist?" With Levon being her father and Libby Titus her mother it should come as no surprise, it's in her bloodline. On the album's first song, "Verse 23" (written specifically for her by Hiss Golden Messenger's M.C. Taylor) that contains a line used for the album's title, Helm stakes out what lies before us all. Be it Hurricane Katrina, COVID-19, or tragedies of our own making, our lives are what we make of what's left after the waters recede. Helm delivers this hymn for humanity beautifully.
While there are several tunes that highlight her mandolin playing, most of the album falls squarely within Stax territory. A prime example is the single "Breathing." Complete with horns and organ, Helm swings deep into a slow dance groove, Memphis style. It's hard to realize this is only her third album, and it's a marvelous reflection on what life is and what it holds in store.
Guy Davis – Be Ready When I Call You  (June 4) 
From the equator to the Arctic Circle, and from contributions to NPR's Beale Street Caravan radio show, Davis' mission has led him to be known as the "Ambassador of the Blues." He also has a touch of Americana in his playing with a Dylan-esque voicing that surfaced to great acclaim with his cover of "Sweetheart Like You."  Davis works that to great effect on Be Ready When I Call You's title song, a bluesy gospel, with electric guitar this time, that's as comforting as it is fearful: "You know you got to tremble when the Devil calls your name."
Davis can also be topical. Using a banjo on "Flint River Blues," he takes on the devil in human form: the politicians and civil servants who permitted lead to be in a town's drinking water. Davis can also be tender. On my favorite, "Got Your Letter in My Pocket," Davis employs a guitar-banjo duo to underscore a wanderer's sacrificial denouement to a lover, "Well, your husband came to see me / I lied right in your husband's face / I said that I did not love you / And I did not want to take his place." He can also be angry, as we all should, when he sings about the Tulsa, Oklahoma, racist massacre that began on May 31, 1921, in "God's Gonna Make Things Over."
Tristen – Aquatic Flowers (June 4) 
If you're not quite hip to the indie-pop folkie sound of, say, Jenny Lewis, you may not be aware of Tristen. A friend who grew up with her turned me onto her a few years back, and I became hooked. In the video for the song "Athena," she sees women as goddesses of wisdom and strength, as opposed to the marginalized female characters sculpted by men. "I wanted to write a song for the girls — the Athenas — out there who are so often misunderstood … who are powerful through their logic, wisdom, and courage," she says. The song's jangly major chord garage-pop groove serves as a feminist Trojan horse that you can also dance to.
There's also the Jenny Lewis-like "Julian," a tune that, on the upbeat, swoons: "I'll be watching the sunrise / there'll be no sleep for my tired eyes" as she envisions a renewed life. As Maeri Ferguson wrote in her ND review of Tristen's last album, Sneaker Waves, her "ability to craft a polished, intelligent pop hook puts Taylor Swift to shame." Could not have said it better myself.
K.C. Jones – The Queen of the In Between  (June 18) 
If you only know Jones as the fiddler in the Cajun band Feufollet, then this album will surprise you. From classic country to psychedelic rock to dreamy, '60s girl group moments, Jones definitely wants you to know that she's more than a one-trick pony. She does them with with such flair and grace that she will make many AmericanaFest fans extremely happy, just as she did me.
A favorite track is the jingle-jangly cosmic cowboy single, "Heat Rises" that Holler Country premiered: "After the burn there's just the sting / Nothing left of what once was everything" with a pedal steel to accentuate the loss. If you dig it, you'll like the rest of the album.
JP Harris' Dreadful Wind & Rain – Don't You Marry No Railroad Man  (June 25) 
East Nashville's ultimate insider, carpenter, and fretless banjo maker JP Harris ventured to rural West Virginia with long-time friend Chance McCoy (Old Crow Medicine Show) to record these 10 sparse and arresting traditional Appalachian tunes.  Just the two of them — McCoy on fiddle and Harris on one of his own banjos and a voice a-quaver with emotion — there's a gothic feel to the album. It's not quite a Wisconsin Death Trip, but it's far, far from the sentimental take on life in the mountains we usually get.
Recorded in a ramshackle sharecropper's shack on McCoy's homestead farm, Harris said in the album announcement: "This is old time music; it's not polished or pitch-perfect, it's not tailored for radio airplay … this is me at my truest and rawest, singing songs of death, deceit, and the devil from the 18th and 19th centuries … but it's honest." It's also authentic, harrowingly so.
Now, the photos. Click on any photo below to view the gallery as a full-size slide show.
---