THROUGH THE LENS: Appaloosa Festival and Bristol Rhythm & Roots Reunion 2023
Posted On September 12, 2023
---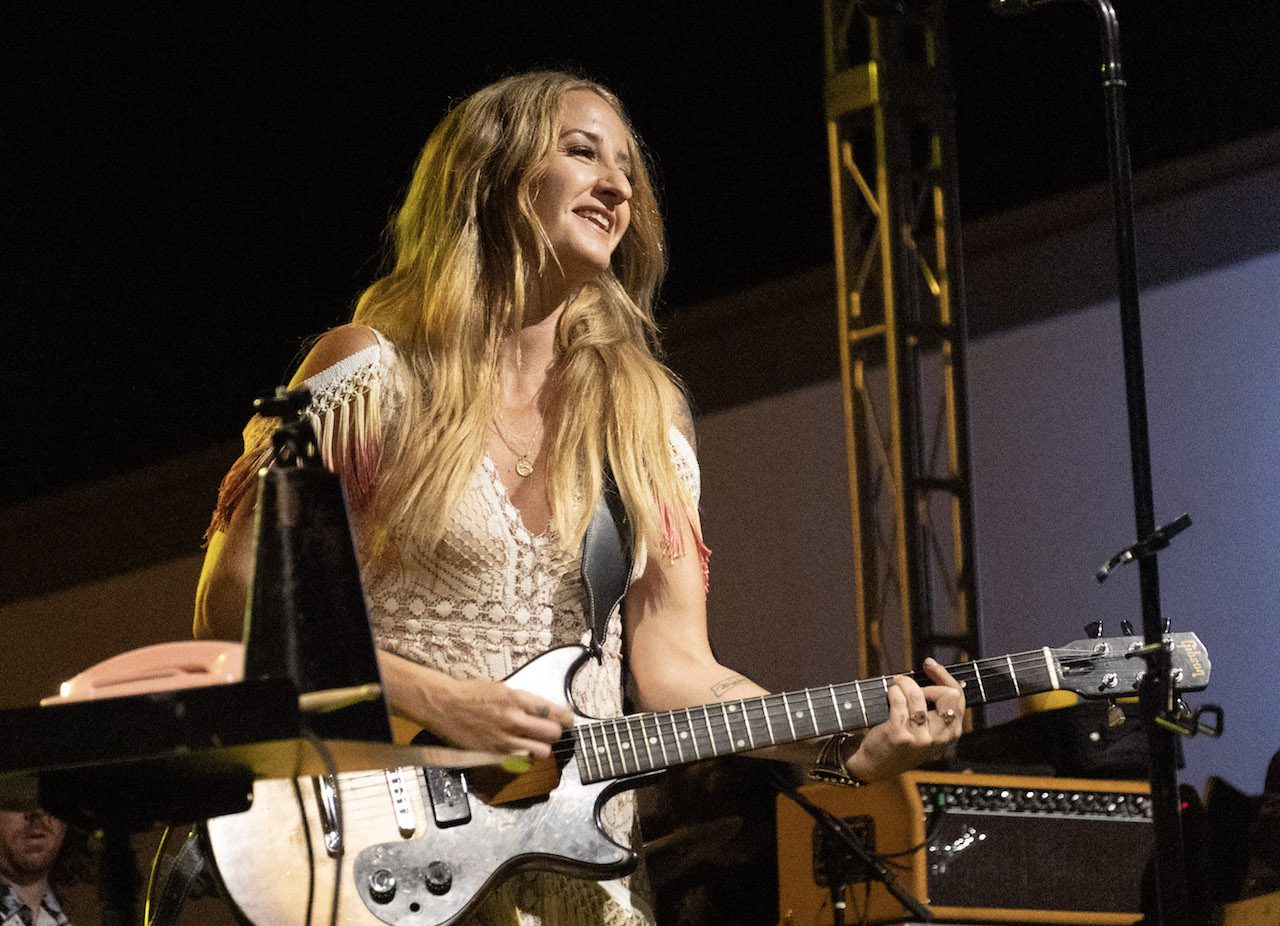 Margo Price - Bristol Rhythm & Roots Reunion 2023 - Photo by Kelly Shipe
This week's column features two roots festivals located in Virginia. The first, Appaloosa Festival, was held over Labor Day Weekend  in Front Royal, 70 miles west of Washington, D.C. The other, Bristol Rhythm & Roots Reunion, was this past weekend in downtown Bristol, Virginia and Tennessee — a town known as the birthplace of country music.
While the venerable Bristol Reunion is celebrating its 22nd installment, Appaloosa is a relative newcomer that began in 2015, and each draws a different lineup of artists. However, both fests offer unique experiences in locales hospitable to roots music and this year featured, as highlighted below, many fiery performances.
We're covering Appaloosa for the first time, courtesy of Rob Laughter, who earlier this summer reported on DelFest, and Bristol was again covered by Kelly Shipe. Here are their reports.
Discovering the Next Big Thing at Appaloosa Festival, by Rob Laughter
Front Royal, Virginia's hometown band Scythian hosted the Appaloosa Festival over Labor Day weekend. It has become known as an event where festivalgoers discover "the next big thing." Up-and-coming artists such as Molly Tuttle and Billy Strings have graced the Appaloosa stage before breaking out. 
That spirit of discovery carried over to this year's event with a heavy-hitting lineup of emerging artists. MerleFest veteran and 2022 American Idol contestant Presley Barker helped kick things off on Saturday.  There was also a breathtaking performance by Canadian singer-songwriter Kat Higgins. She captivated the the Appaloosa crowd with her songs, including some that have been covered by country music stars such as Kenny Chesney ("Knowing You") and Carrie Underwood ("Mexico").
Speaking of Chesney, as much fun as things are in the daytime, he reportedly once said of Appaloosa, "Everything gets hotter when the sun goes down." This year's evening sets included a soulful performance from Bee Taylor and an upbeat set from Screaming Orphans, four sisters (Joan, Angela, Gráinne and Marie Thérèse Diver) from Bundoran, County Donegal, Ireland.
Another part of Appaloosa's charm is its family atmosphere. Family is part of the very essence of the event. Not only do the Scythian brothers Danylo and Alexander Fedoryka bring their entire family together to make the event happen, they treat every volunteer and attendee as if they are part of the family, too. 
If there's one performance that you don't want to miss, it's Scythian's Sunday night closing set. The Scythian boys — already known for their explosive stage energy and audience interaction — triple down for the capstone performance. For this set, "Dance All Night" isn't just a titular song lyric from the Scythian catalog, it's a mandate, a way of life. Their energy doesn't stay constrained to the stage; it spills out into the crowd, spreading like wildfire through the audience until everyone in attendance is on their feet dancing and singing along. 
If larger, mainstream festivals aren't your vibe, or if you're in the mood for something a little more intimate and family-oriented where you can find the next big thing, add Appaloosa Festival to your concert calendar next Labor Day weekend.
The Raucous 22nd Bristol Rhythm & Roots Reunion, by Kelly Shipe
Every Bristol Rhythm & Roots Reunion has its own spirit. Raucous is the spirit-word I'd give this year's celebration that spanned the Tennessee-Virginia border. Here are some highlights.
I had just laid my blanket on the grass as Oxford, Mississippi's Happy Landing burst onto the Cumberland Stage. Clad in Devo-esque industrial-looking jumpsuits, this raging alternative folk band began my fest with high-octane maniacal fun. From my laid-back perspective it looked as though fiddler Andrew Gardner jumped 10 feet in the air!
Oh, but we were just getting started. Holy Roller, a Southern rock group from Richmond, Virginia, heated up a stage already plenty hot from the late summer sun. Rebekah Rafferty and Brady Heck's heavenly harmonies sizzled with an undeniable chemistry. Later, I saw a shirt that read, "Damn, Holy Roller's Good." I couldn't have said it any better.
At Borderline Billiards I was met with the jubilant rockabilly and old-time fusion of Old Line Skiffle. With Maynard Sheppard's baltering washboard player and Thommy Burns perched precariously on his big bass fiddle, they had the entire packed house cuttin' a rug.
Under a lavender sky, Margo Price scorched the Piedmont Stage. While she's all her own, I can't help thinking that Tammy Wynette smiles down approvingly. As Price seared our souls with "Hands of Time," a friend exclaimed, "Oh those words!" Price, who played drums in an early band, absolutely killed it on the drum kit too. She drove the Bristol faithful plumb wild.
Before heading to Larkin Poe I dropped in to see my pal and perhaps best-loved Bristol citizen Martin Robinette at his place, Pins and Friends. I played a few games of pinball too. The sisters Lovell, who are Larkin Poe, infused the Birthplace of Country Music with a ferocious, breathtaking rock and roll. Their blistering set had me thinking two things: the sisters have come a long way from where they began as a bluegrass duo, and this reunion will be a hard one to beat.
But, nonetheless, sign me up for next year!
Click on any photo below to view the gallery as a full-size slideshow.
---