THROUGH THE LENS: A Look Back at Mountain Stage's 39th Year
Posted On February 7, 2023
---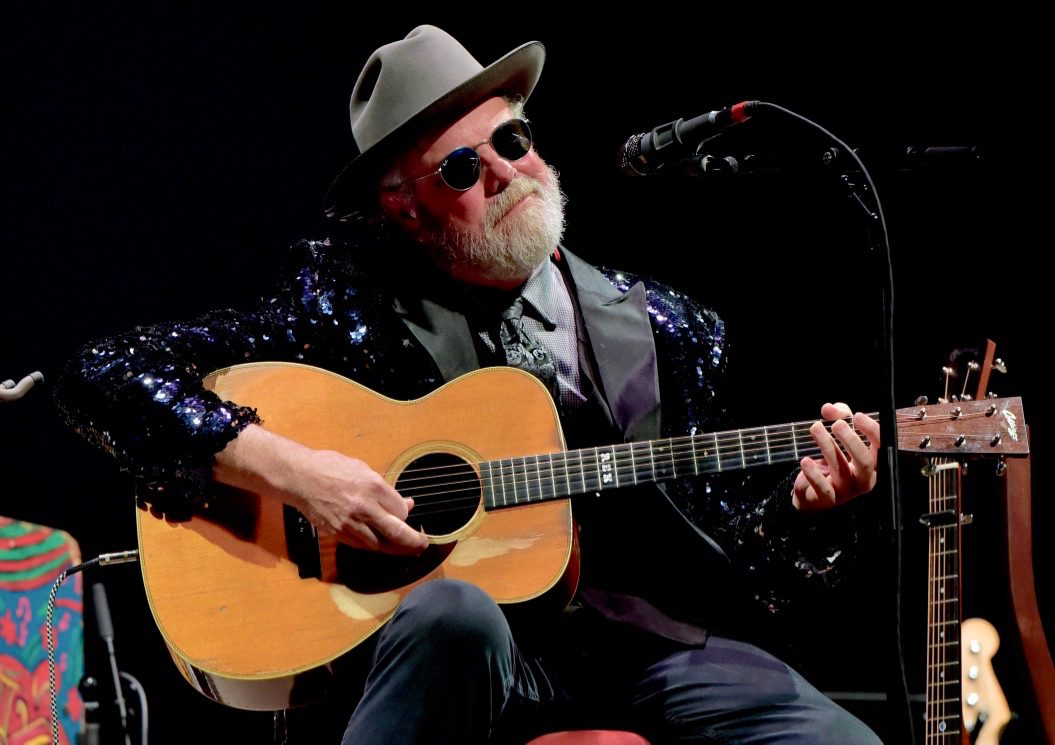 Robert Earl Keen - Mountain Stage 2022 - Photo by Amos Perrine
During 2022, Mountain Stage presented 24 shows, six of which were away from its home in Charleston, West Virginia, including Boston and its first visit to Kansas. On those 24 shows, Mountain Stage presented 117 roots performers, 11 of whom were international, to a live audience from 45 states and countless others on nearly 300 NPR affiliates. The year also saw Mountain Stage's 1,000th show. Quite an accomplishment.
Mountain Stage's 39th year came in like a lamb and ended with a lion's roar. The year began with some COVID precautions still in place, and the second show (in Morgantown, West Virginia) was during an unexpected blizzard. While the crew and all the guest performers made it safely in, the roads became so hazardous that ticket holders were asked to stay home. The show itself went on, albeit without an audience.
With COVID restrictions lifted (but many still masking), the final show of the year was just seven days before Christmas. It was a humdinger headlined by Béla Fleck's My Bluegrass Heart, a band that included A-listers in the world of bluegrass and multiple IBMA winners. The show, which had quickly sold out, found the audience rip-roaring and ready to go. Their set was one highlight after another, topped by a Fleck-Sierra Hull duo with an elbow bump at the end. 
While the gallery below contains a representative sampling of those 117 guests, the column this week highlights five individuals: two guests who are retiring from the road, Janis Ian and Robert Earl Keen; and three who are instrumental in the longevity and continuing success of Mountain Stage: Kathy Mattea, Larry Groce and Adam Harris.
Retiring Legends: Janis Ian and Robert Earl Keen
Janis Ian and Robert Earl Keen purposefully included Mountain Stage on their final tours before retiring.
Ian made her first mark as a teenager when her 1966 song about an interracial relationship, "Society's Child," was banned by many radio stations. But in 1975 she topped the charts, both in sales and airplay, with "At Seventeen," her Grammy-winning song about being a school outcast that virtually everyone could relate to. Then she raised the bar again in 1993 with Breaking Silence, when she brought her own sexual identity to the forefront out of concern for the suicide rates among gay and lesbian teenagers. To top off her illustrious career, Ian took home two honors last week at the International Folk Music Awards in Kansas City: a Lifetime Achievement Award and Artist of the Year.
I first saw Keen in Dallas in 1991. With only three albums to his credit then, and perhaps limited national exposure, the enthusiastic response from his fellow Texans left little doubt in my mind that he would soon break out. That he did and then some. Provided with an extra long set on his final appearance on the show, Keen showed no overt evidence of slowing down. Yes, he did "The Road Goes on Forever" and did it as if it were the first time. The sold-out house sang along and clamored for more.
Kathy Mattea, Larry Groce and Adam Harris
When West Virginia native Kathy Mattea was named full-time host in September 2021, she brought her own unique charm, a down-home sensibility, and the gleam in her eye to the show. As she told me, "Hosting Mountain Stage has been really fun, a little nerve-wracking, and immensely satisfying. I love the show, the people there, and everything they contribute to both the world of live music and to West Virginia culture. I have more faith in music right now than I have in a long time." Mattea continues to play sold-out concerts around the country, and in March released a single and video covering Lukas Nelson's "Turn Off The News (Build a Garden)" that was recorded live on the show. She has made the show her own.
On Oct. 2, Charleston Mayor Amy Goodwin made a surprise visit to the show and presented the key to the city to Mountain Stage Executive Producer Adam Harris. As Mattea said in a social media post, "He fields a lot of stuff that the rest of us never see, to keep the show running smoothly. He is the personification of grace-under-pressure." While the honor may have been a surprise to him, it was not unexpected to the many of us who know him. With an effervescent personality and tireless enthusiasm, Harris is also extremely active in a plethora of other events in the community. Or, as we say here, he has his fingers in a lot of pies.
But there was another surprise for the show in 2022. Mountain Stage co-founder and original host, Larry Groce, was awarded an honorary doctoral degree from West Virginia University on Dec. 17. This was but the latest honor for Groce, who had already been inducted into the West Virginia Music Hall of Fame (2020) and the West Virginia Broadcasting Hall of Fame (2010), as well as being named a "Southerner of the Year" by Southern Living magazine (2017) and West Virginian of the Year (2019). But Groce, a Texas native, is not going away; he remains the show's artistic director and serves as guest host when Mattea is on the road.
Now, here are a few photos of the artists who appeared on Mountain Stage during 2022. Click on any photo to view the gallery as a full-size slideshow.
---