THROUGH THE LENS: 2023 Big Ears Festival Embraces Roots Music As Never Before
---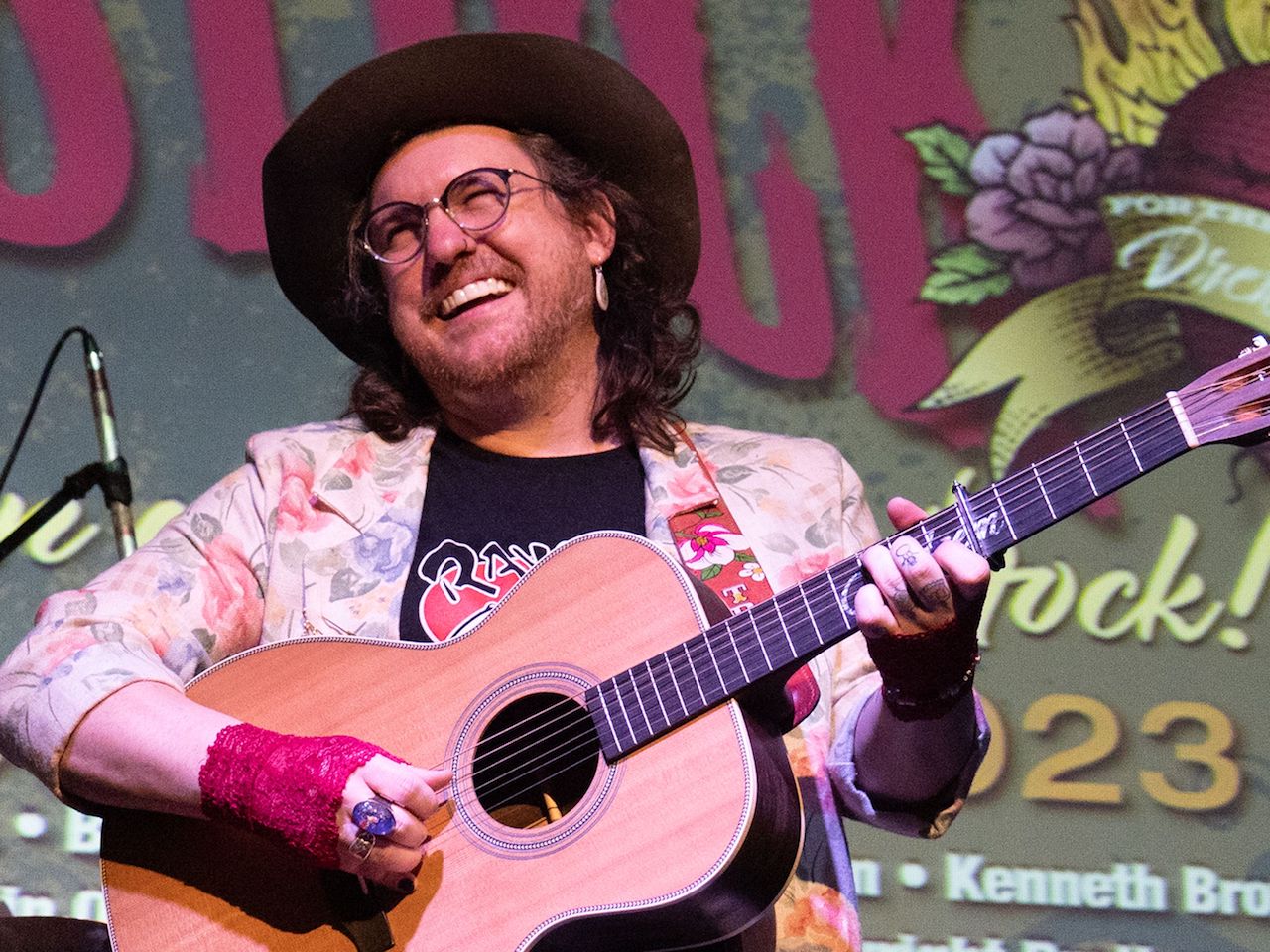 Adeem the Artist - Photo by Kelly Shipe
The 10th Big Ears Festival is set to take over Knoxville, Tennessee, for four days beginning this Thursday. Its unparalleled presentation of the world's most invigorating artists from a multitude of genres, including roots, defiantly in the heart of Appalachia has made it unquestionably the boldest and most dynamic music festival in the world.
In our coverage of the 2019 edition of Big Ears, this column noted that there seemed to be a forward-looking shift in its roots music offerings, acknowledging what the roots community takes as a given: Roots music has, since the beginning, been a shifting genre reflecting the lives, times, and values of the folks who make it.
That observation has come to fruition this year. You can see it not only in the noticeable expansion of roots performers (see below), but, as if to serve as a primer to roots music newcomers, in the inclusion of a panel titled "Roots Rethought." Here's a description of the conversation from Big Ears: "The definition of roots music — and of related terms like traditional, folk or Americana — has always been unstable. In 2023 many artists feel compelled to challenge accepted norms within these categories: to challenge canonical limits, embrace what's been overlooked, and place the music of the past in dialogue with the present and imagined futures." The panel, it continues, will discuss "how honoring musical legacies can be a vital and visionary practice illuminating the future." (One of those artists illuminating the future is Knoxville's own Adeem the Artist, ND's Spotlight Artist for December 2022.
Fellow Knoxville resident Kelly Shipe, a contributor to our Big Ears coverage last year, sat down with Adeem for a short interview. Kelly also chatted with Big Ears founder Ashley Capps. Those abbreviated interviews follow.
Adeem the Artist Interviewed by Kelly Shipe
On a chilly afternoon at Knoxville's Old City Java cafe, I spoke with Adeem. I gushed right off about my love of White Trash Revelry. Referring to the meteoric response to the album, I ask "What's it been like?" Adeem responds, "It's surreal. I mean the money's not started coming in. You'll know when it does — I'll have remnants of Yassin's [a fave local eatery] shawarma on my clothes and hummus in my pocket. I'll be able to afford it all!" We both laugh. In near wonderment, Adeem excitedly adds, "I recently played a sold-out show at the Bluebird Cafe [in Nashville]. Most people there I didn't know … but they were singing along!"
Adeem's recipe of vulnerability, honesty, and frenetic energy has a warming effect on me. They bring up "Carolina" (a song I've had on repeat) and say, "I was living in New York, I wanted to be a folksinger from New York. Wanted to deny my white-trash, redneck roots. But I came back to find myself in country music. 'Carolina' is about that journey. It's autobiographical, an origin story of a country singer." As the lyric goes, "Started out as a light, Carolina," Adeem is a bright light for a better South.
Ashley Capps Interviewed by Kelly Shipe
In Capps' hometown of Knoxville, Big Ears is an incredible gathering of artists who share their creations freely with one another and ultimately all of us.  Capps tells me, "I didn't know we were creating something quite as unique as we ended up creating, but I'm pleased to say I even feel it myself, not just as the organizer and curator, but as a fan. I want to nurture and grow that special, intangible quality, whatever it is."
I mention that I am marveling at this year's lineup that features Adeem as well as Allison Russell, Sierra Ferrell, Béla Fleck's My Bluegrass Heart, Sierra Hull, and Bonny Light Horseman.
"It's an ongoing process," Capps says of how this kaleidoscope of talent is assembled. Some of these ideas have incubated for years, several years in some instances … and they continue to evolve." I hear delight in Capps' voice as he continues: "It is all linked to a variety of ideas, not only about music but also about culture and the role that culture plays in developing community and helping us define relationships to one another and the world around us."  
He adds: "Big Ears doesn't hold to a defining parameter or aesthetic, it transcends limitations. It's a space that allows the creation of profound work whether the artists are playing the banjo or the piano or playing a laptop. More than a music and arts festival, Big Ears is an ideas festival. The threads are running through the music leading to visual art and more."
It's impossible not to be inspired by what both Capps and Adeem shared with me. 
The Vast Array of Roots Musicians at Big Ears 2023
In addition to the artists mentioned above there are, by my count, more than 40 roots performers from all over the world at this year's fest: Calexico, Andrew Bird, Staples Jr. Singers, Steve Gunn, Marc Ribot, Rickie Lee Jones, Los Lobos, Bill Frisell, Ben Sollee, Devendra Banhart, Edgar Meyer, Arooj Aftab, Terry Allen, The Mountain Goats, Luke Schneider, Combo Chimbita, Jake Xerxes Fussell, Adia Victoria, Simon Joyner, Vinicius Cantuária, Ibeyi, Margaret Glaspy, Blake Mills, Iron & Wine, Tank & The Bangas, Shane Parish, Big Kitty, Larry & Joe, Josephine Foster, Rica Chicha, Peter One, Etran De L'Aïr, Moor Mother, Rich Ruth, Bassekou Kouyate, and Danielle Ponder.
Last, and by all means at the top of my list, is the finest jazz vocalist and songwriter of her generation, Cécile McLorin Salvant. The full lineup and schedule can be found here.
Here now are photos of just a few of the roots musicians who'll be appearing at this year's Big Ears Festival. Click on any photo below to view the gallery as a full-size slideshow.
---