The Year In Review: A Time of Love, Angels, and Burning Buildings
Posted On December 25, 2018
---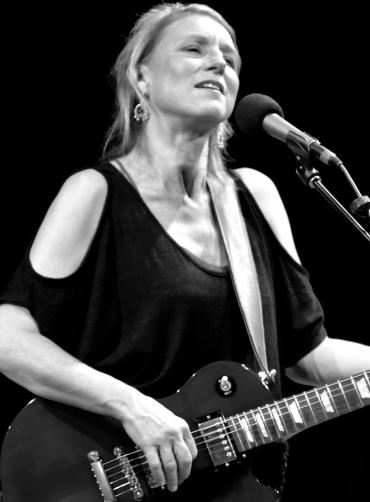 "We live in a perpetually burning building, and what we must save from it, all the time, is love." — Tennessee Williams
In the midst of these more than troubling times, as even more walls are being erected to separate us, as the institutions heralding our heritages are being derided, it is what we take with us, what we keep with us, what we give back to the world, no matter how fleeting it may seem at times, that may ultimately be our saving grace.
Like many of my fellow travelers, some of that love takes the form of moments, generous days and nights we have spent together in the midst of so much creativity, in the company of artists, writers, photographers, music-biz folks, and each other in this pursuit we call music. From local tap rooms to the Ryman, festival grounds and everywhere in between, be it digital or glorious vinyl, here, as Cole Porter might say, is the cream in my coffee.
In alphabetical order:
THE LIST
Mandy Barnett – Strange Conversation
Recorded in Muscle Shoals, this is country soul at its absolute best. With her smoky voice that's deepened and become even more expressive, Barnett takes songs from Tom Waits to the Ted Hawkins title song and kicks ass with them all, but in a way that's fine and mellow, as Billie Holiday might say.
Blue Yonder – Rough and Ready Heart
John Lilly, the trio's songwriter and vocalist, calls their sound "acoustic honky-tonk." With two-time national flat-picking guitar champion Robert Shafer and Will Carter's jazz-infused bass lines, this new batch of originals will make you get up and dance, or shed some tears in your beer. The title track is a killer.
Cat Power – Wanderer
Marshall has long been obsessed with roots music in her many layered, deeply textured journeys that seem to be contemplations on the nature of existence. In this quest, she's not so much seeking answers as, in a true zen-like manner, more thoroughly understanding the questions. This time she's created a spiritual manifesto; stepping into the unknowing, the lightness of being is no longer as unbearable as it might have seemed before.
Donna the Buffalo – Dance in the Streets
While they may be better known as the quintessential live roots band, this, their eighth album, takes their live groove and adds some studio patina to their pulsating sound. Such is the paradox of a band with a social consciousness that, like the album's title, demands that you to get up and dance, dancing itself being a form of resistance. You'll be absorbing, and dancing to, this record for quite some time.
Jeffrey Foucault – Blood Brothers
With the strumming of a lone guitar, the opening track, "Dishes," contemplates the sacred vagaries of life while doing an everyday chore: "Pour out a double, put a record on the table / The light is always perfect before it fails." By the song's end you know you have heard an original voice staking out his rightful place atop a pretty crowded Americana field. The rest of the album is just as beguiling.
Nellie McKay – Sister Orchid
McKay approaches this set of standards as more than stories; they are the way one lives every day and lonely night, full of regret and hope that the next one's going to be the one, the big score. Turn the lights down low, pour a stiff one, light one up if you have it, and take a journey, sometimes sentimental, sometimes not, to that shadowy, smoke-filled coastal Highway 101 bar that usually can only be found in 1940s noir movies.
Motel Mirrors – In the Meantime
Coming nearly five years after their sublime debut EP, it was worth the wait. Will Sexton has been added, bringing his laid-back Austin swing to a sound otherwise deeply rooted in Memphis. Together with Amy LaVere, John Paul Keith, they swing and roll. As if stepping into a stream on a summer evening, the current may vary, the footing may be improvisational, but the result is an invigorating adventure.
John Prine – The Tree of Forgiveness
While Prine sounds a bit somber here as he ruminates on his life and our times, his wit and insight are as quick as ever, his playfulness sturdily intact. For instance, in perhaps my favorite track, "Lonesome Friends of Science," who else could find the connections between living "down deep inside my head" to "funky sushi bars" to "bastards in white lab coats"? I shudder to think of a world without John Prine.
Peter Rowan – Carter Stanley's Eyes
With some special guests, Rowan takes songs by The Carter Family, Bill Monroe, Carter Stanley, Lead Belly, and the Louvins and demonstrates that bluegrass is a literary tradition, full of poetry. The centerpiece is an original recounting of his first meeting with Carter Stanley. It's stunning in its simplicity, with a matter-of-factness that presages what we now know was Rowan's future.
Martha Scanlan – The River and The Light
Scanlan's songs serve as poetic soundscapes of the Big Sky West, evoking a certain consciousness, of place, of mood, of the nonlinear nature of time, sometimes rising, sometimes contemplative. She bores into rhythms of the ancient, of what has always been there just waiting for someone as perceptive as Scanlan to become aware of it, to caress it into life. The album surrounds you, envelops you like few others, real and unreal, on the tips of your fingers yet unfathomable.
We Banjo 3 – Haven
These two sets of brothers have pioneered Celtgrass, a combination of Celtic and bluegrass with just the right touch of jam. On this album they also infuse it with Americana. The result reveals they have solved the conundrum of delivering both high-energy stage frolicking and great musicianship, a combination that satisfies both the mind and body. One that forces you to get up and dance, you've lost all free will. This record captures it all.
COUNTRY
Martha Spencer – Martha Spencer
Spencer inhabits a world that folklorists and outsiders can never be a part of, not really. You can feel the southwestern Virginia hollows and ridges of her upbringing, the country roads in between, in a lovely voice that once would have been mocked as "hick." She wrote half of the album's 14 songs, and they have that lived-in feel that makes you swear you have heard them before. Spencer's music, which also touches on old-style country and, at times, approaches the blues, is the most arrestingly authentic I have heard in a very long time.
TRADITIONAL
Tyler Grant and Robin Kessinger – Kanawha County Flatpicking
This master class by two flatpicking legends seemed to escape everyone's attention. Grant, an original member of the Emmitt-Nershi Band and a sideman for Abigail Washburn, April Verch, and Kessinger, a nephew of legendary Appalachian fiddler Clark Kessinger, both were born in and to the tradition. In short, they'll kick the asses of many more well-known names – and have fun doing it.
BLUES
Jody Carroll – Back to the Country
Carroll takes a more Americana-ish look at the blues. Effortlessly switching from National steel guitar to banjo, his look at the country uncovers the waylaid, the forgotten, the lost loves, as well as the blood that permeates even the most casual corners of rural America. But it is not a forlorn return, as he says in one song: "I've been away so long, tell me where to start over again, my friend." And it's never too late to hear another original bluesman who also offers hope to those who want to be set free.
Janiva Magness – Love is an Army
Despite her 27 Blues Music Awards nominations and seven wins, Magness remains underappreciated. Perhaps it's because she does not look at the blues as an inscrutable monolith, but rather as a force to be reckoned with. As we saw with her previous album, Love Wins Again, that force is love. More than ever, as Hal David wrote over 50 years ago in a splendid pop song, what the world needs now is love, sweet love. In this album, Magness gives it the urgency our time needs.
BLUEGRASS
Roland White & Friends – Tribute To The Kentucky Colonels
White is, to the best of my knowledge, the last living link to bluegrass's golden decade, the 1950s. Here he takes tunes from the days of his own ground-breaking band and enlists the able assistance of the current stellar crop of musicians such as Molly Tuttle, Billy Strings, Brittany Haas, and Darin and Brooke Aldridge, just to name a few. It's wonderful to be cradled in the arms of a master.
JAZZ
Charles Lloyd & the Marvels, featuring Lucinda Williams – Vanished Gardens
Williams never got to play with her hero John Coltrane, but she has now recorded with one of his contemporaries, Charles Lloyd. With Bill Frisell and Greg Leisz also featured, they are of one sublime mind. Her vocals are tight as ever on her five tracks as Lloyd and Frisell swirl like soft undercurrents caressing her, rising up every so often to let you know this is a jazz record, after all.
Kat Edmonson – Old Fashioned Gal
Edmonson's gift to us is more than an ode to the jazz singers who dominated the 1950s airwaves and record players, she's become one of them. She also writes songs that approach the near impossible, creating a new Great American Songbook. With lilting vocals that have grown deeper, her songs both are rooted in that tradition and embrace a modern cabaret sensibility.
INSTRUMENTAL
Hawktail – Unless
The name of this instrumental quartet may be new, but you have heard these folks before as three of them were Haas Kowert Tice, with the first two — Brittany Haas and Paul Kowert — being members of the Dave Rawlings Machine. While they are well versed in the old-time traditions, their music is fresh, lively, and consequential, a labyrinth of complex yet accessible acoustic music that is trance-like.
COMPILATIONS
Various Artists – King of the Road: A Tribute to Roger Miller
Roger Miller did not write novelty songs. His biggest hits superficially could be taken that way, but if you listen just a bit more closely they were empathetic tributes to loners, outsiders, and others who just did not fit the workaday great American dream. They were also tinged with a certain sadness, a loneliness even, that only those outsiders could know. The album is more than a tribute by a who's who of roots music; it embodies all that Roger Miller was — the most misunderstood, misinterpreted, and unlikeliest of country music greats.
Marc Ribot – Songs Of Resistance 1942-2018
With his second album of the year Ribot collected a set of songs that speak to this political moment with all the ambition, passion, and fury he and his musical sisters and brothers can muster. He draws songs from the World War II anti-Fascist Italian partisans, the civil rights movement, and Mexican protest ballads as well as his own compositions, and features a wide range of guests. This is a necessary record for the quagmire we find ourselves in. It says: We will not be silent, we will not stand idle and permit a vocal minority to bully America into submission, we shall not be moved.
BOOK
Mary Lee Kortes – Dreaming of Dylan: 115 Dreams About Bob
What at first I thought might be flights of whimsy turned out to be insightful meditations on the dream that is Dylan himself. These vignettes are as illuminating as they are delightful. Yes, I know there are more heady books out there, but this is the one I keep picking up.
REISSUES
Geoff & Maria Muldaur – Sweet Potatoes and Pottery Pie
There are roots and then there are roots closer to the source. Being deeply immersed in the roots revival scene of the 1960s, the Muldaurs had the good fortune to have played with many of the original roots artists before recording these two records, from 1968 and 1972 respectively. The albums are an amalgam of the American musical tree and sound as fresh now as they did then. Each continues to make vital music today; most recently, Maria Muldaur's 41st album was just nominated for a Traditional Blues Grammy.
VINYL REISSUES
As with all the foregoing albums, if it's on vinyl, it's a more involving, emotional listening experience. To put it in everyday terms, it's the equivalent of a homegrown tomato versus one from a hothouse. You know the difference as soon as you bite into one.
Gillian Welch – Soul Journey
Welch and Rawlings' dedication to analog is well known, recorded and mixed, mastered and now pressed at the best plant in the world. This album may have been slighted on its initial release as homemade, but this version is is as involving as their other releases. You can hear and feel the creative process at work, not just the end result.
Bill Frisell – Nashville
Oddly enough this record comes out just as the CD has gone out of print. With an obvious reference to Dylan in 1969, in the mid-'90s the premier jazz guitarist of his generation created one of a few Americana masterpieces that remade the landscape. It is the touchstone that inspires nearly every other guitarist in roots music today. Adding Robin Holcomb, the most undervalued artist of her generation, on three ghostly vocals is icing on the cake. This deluxe double LP is limited to 3,500 copies.
Remember, every time you scroll though the slideshow of photos below, an angel gets its wings. Merry Christmas everyone.
---