THE *WRONG* HAUL: Neil, Joni, Have You Forgotten Your Own?
Posted On February 9, 2022
---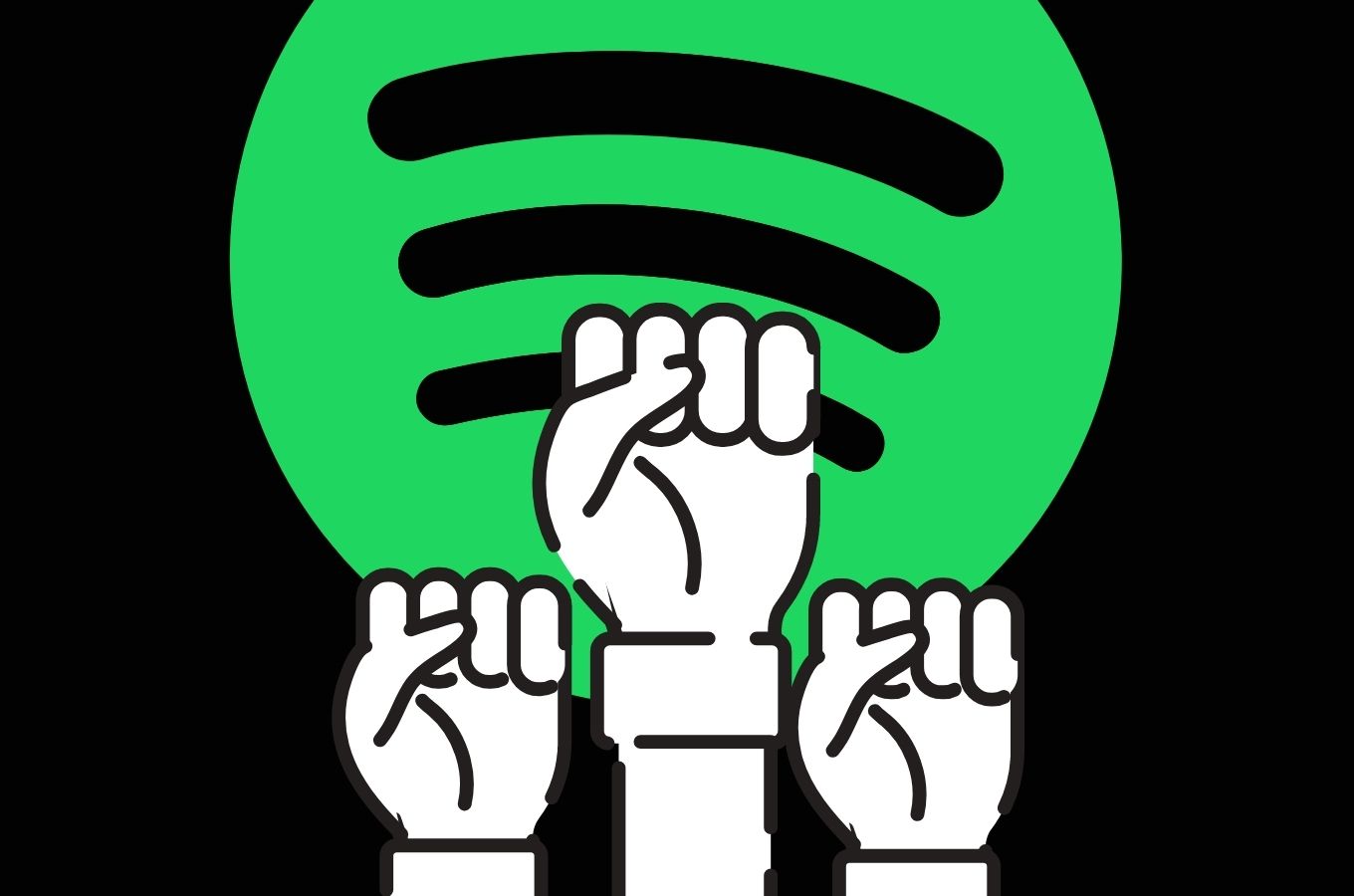 The fight against Spotify and Joe Rogan has been all over the news the past couple weeks. Starting with Neil Young, big-name artists, especially those synonymous with the era of '60s protest music, have begun to pull their music from Spotify due to the company's unwillingness to take down Rogan's podcast, which they blame for spreading misinformation about COVID-19 and vaccines. Joni Mitchell followed suit, writing on her website that she "decided to remove all of my music from Spotify" because "irresponsible people are spreading lies that are costing people their lives."
I have to admit, I'm feeling a bit slapped in the face by this whole thing. Neil and Joni are some of my biggest musical heroes, and I have been strongly influenced by the protest music of their era. I strive to be the kind of artist who stands up for what I believe in and uses music to make my voice heard. I'm glad that they are using their power to try to further the cause of life-saving vaccines, and to support science over pseudoscience. And I understand that they are both survivors of polio and therefore feel personally close to the cause. My issue is that THIS is the battle they chose to fight with Spotify.
In regard to Rogan, the argument against Spotify hosting him is essentially, "Hey, Joe, you have a huge platform here, it's your responsibility to use it for good!" Similarly, Joni and Neil have a huge platform, but in a comparably very small space. As Sean Jewell, editor of roots music website American Standard Time and owner of Seattle-based American Standard Time Records, pointed out in a Facebook post, Mitchell has 7 million listeners a month on Spotify. Joe Rogan has 11 million listeners PER SHOW. This just feels like such a waste of a power play by these great artists. Why throw away your protest power on something so far outside of your zone of influence when you could be doing so much more with it in your own community?
Over the past few years, we've seen streaming services basically destroy the economy of the music industry. Musicians are making less than a penny on each stream while selling pitiful numbers of digital and physical music. Record labels are broke and unable to invest in any kind of artist development and growth. The industry has been essentially driven into the ground by these hugely profitable streaming platforms, and here come Neil and Joni, using their political and social power against Spotify … because of JOE ROGAN??? Are you kidding me?
Personally, I don't have a strong opinion about Spotify's responsibility to police the podcasts that they host. It's hard to stomach anti-vaxxers in the best of times. I understand the issue with Rogan's huge listener base, and I think it's a valuable conversation to have. But Spotify was built primarily on the blood, sweat, tears, time, and hard-earned dollars of musicians. I just wish that those big artists, who truly have the power to make a difference for us small and even medium-sized fish at the bottom, would have taken a beat and realized that they could have made this play so much more effectively, and for much more relevant and impactful reasons. What if they had used that power to ask for higher artist royalties? Or exposed the unique (and much more favorable) deals that major labels get from streaming as compared to indie and small-label artists? It could have taken off like wildfire. We could have seen an industrywide protest that might have made a difference for so many people. Instead, we are sitting here talking about the content and consequence of Joe Rogan's podcast. Why aren't we talking about the fact that Rogan was paid $100 million by Spotify for the right to stream his podcast? Yes, this is the same company saying they "can't afford" to pay musicians more.
Joni and Neil lived through a very different era in the music industry, one in which big money was made on records that are only mid-level successful by today's standards. That's because everyone who was listening had to pay for the music. I feel these old industry heroes have forgotten us little guys, drowning here at the bottom, and even the middle. I have 40,000 to 80,000 listeners per month on Spotify, and over 8 million streams in total, yet I can't pay my bills with royalties for even one month if I can't tour. Sometimes I imagine how much different my life, my art, my live show, my capacity to create could be if I were paid even a penny for each of those streams.
Here we have an entire class of musicians that have barely been able to get off the ground and tour since 2020, and it's nigh on impossible to eke out a living from your recorded music alone. Every time this conversation about Spotify's impossible business model comes up among my peers (and it does often), we say "Yeah, but we don't have the power. We're stuck with this streaming model that is impossible to live on and also impossible to quit. We really need some big artists to take this on because they could start a movement that the services will actually care about."
I'm just so disappointed that when the big artists finally spoke up, it was wasted on Joe Rogan's podcast, which is an inevitable, albeit frustrating, voice in our society. It's time for us to get smart about how we're going to move forward as a creative class, and ask our heroes and leaders to do the same.
NOTE: I want to thank Sean Jewell at American Standard Time for his Facebook post, as well as our in-depth phone conversation that fueled the writing of this article.
---