The Roots Music Fan's Shopping List for Record Store Day Black Friday 2022
Posted On November 23, 2022
---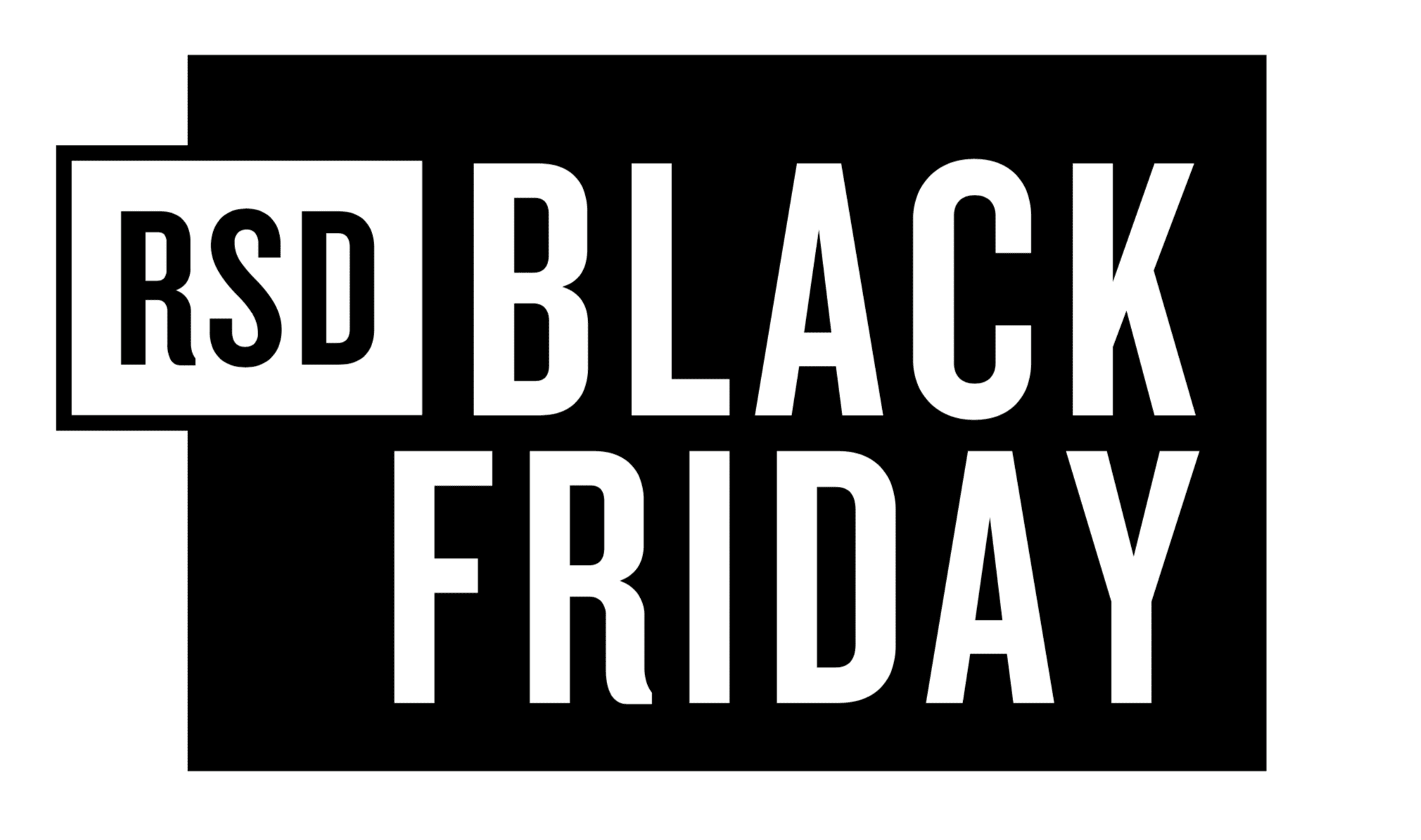 In the US this week, it's time to fill up. On food, on family, on Black Friday deals, and, if you want, on vinyl!
Record Store Day Black Friday is designed to divert some of the money flying out of our wallets at big box (or big internet) stores to independent record stores, who keep us in good tunes all year long and could really use our help for the holidays.
This year's Record Store Day Black Friday lands on Nov. 25, and you can check here for a list of participating stores. As always, stores order the special releases they think their customers will want, so not all stores carry every title. Part of the fun is checking things off your list, but also finding some surprises!
You can find the full list of Black Friday releases here — there are 172 of them, and keep in mind that some are "RSD Exclusives," meaning they're only available on Friday until supplies run out, and others are "RSD First," making their debut on Record Store Day but possibly available afterward too.
The elves at No Depression have made a list of the roots music offerings that have caught our eye, and we offer it here because we know you've been very, very good this year. Click the title of each album to learn more about the release.
Old 97s – One Last Ride: Old 97s Play Johnny Cash
Old 97s named their band after the tragic rail crash of 1903, so naturally, they had to cover "Wreck of the Old 97" on a Johnny Cash tribute EP. This exclusive four-track EP also features "Big River," "I Got Stripes," and another medley of Cash's train songs. (Read more on Cash's train songs in the Summer 2018 issue of No Depression!) – Hilary Saunders, Managing Editor
Townes Van Zandt – At My Window
Texas singer-songwriter Townes Van Zandt only recorded one studio album in the 1980s. And nearly 35 years after that initial release, Craft Recordings is reissuing it on blue, swirly vinyl, giving an aesthetic flair to Van Zandt's folky blues.  — HS
Trailer Bride – Trailer Bride (25th Anniversary Edition) 
 While the now-defunct Durham, North Carolina band's last album was in 2003, the 25th anniversary of their debut (and their only album on vinyl) is a cause for jubilation. With a Southern gothic sound certainly influenced by Flannery O'Connor, the album's noirish themes of death, sin, and sex have never been fully duplicated. To paraphrase O'Connor, a good band is hard to find. — Amos Perrine, Through the Lens columnist
Skip James – The Complete 1931 Sessions 
There's a scene in the movie Ghost World where, after hearing Skip James' "Devil Got My Woman" (included on this album), Thora Birch's character asks, "Got any more like that?" Steve Buscemi replies, "There are no other records like that." While there aren't any more like James' 1931 recordings, these 18 tracks have been available elsewhere in a variety of formats. But the reason to get this one is because the label, ORG, has put in the time, effort, and respect to make this collection the definitive sounding collection, with new artwork and liner notes as well. — AP
Willie Nelson – Live at Budokan
In the '80s, playing Tokyo's Budokan arena was a signal that an artist had made it — globally. Willie Nelson played there in 1984, and while the show was filmed, it was released only on laser disc and only in Japan. This 2-LP set makes the audio available for the first time, and features a huge list of hits. — Stacy Chandler, Assistant Editor
The Flying Burrito Brothers – Live at the Bottom Line, NYC 1976 
By the time the Flying Burrito Brothers recorded this live album at NYC's celebrated club in August 1976, steel guitarist "Sneaky" Pete Kleinow was the only original member of the band left. This album features the band's new lineup of former Byrds Gene Parsons on drums (and banjo and guitar) and Skip Battin on bass, Gib Guilbeau on fiddle, and Joel Scott Hill on guitar driving merrily through classic Burritos songs like "Close Up the Honky Tonks" and "Hot Burrito #2," as well as new songs such as "Quiet Man" and "Toe Tappin' Music" from their then-just-released new album Airborne. — Henry Carrigan, The Reading Room columnist
Juliana Hatfield and Emma Swift – Lotta Love/Give Me Strength
Singer-songwriters Juliana Hatfield and Emma Swift have recorded these two Neil Young songs to raise money for Casting for Recovery, a retreat program for women with breast cancer that pairs education and peer support with fly fishing. — Sonja Nelson, Ad Manager
Janis Joplin and Jorma Kaukonen – The Legendary Typewriter Tapes: 6/25/64 Jorma's House
Janis Joplin and Jorma Kaukonen met at a hootenanny in San Francisco in 1962; over the next couple of years, she asked him to accompany her at gigs. During a rehearsal at Kaukonen's house, he flipped on his reel-to-reel machine and captured the back and forth between the two as they worked on material for an upcoming show. The legendary tape reveals Joplin's powerhouse vocals and Kaukonen's innovative guitar work on a few Joplin originals and some classic blues songs. — HC
Grant-Lee Phillips – Walking in the Green Corn (10th Anniversary Edition)
For Walking in the Green Corn, Grant-Lee Phillips explored his Muskogee (Creek) Native lineage, juxtaposing past and present in ways both personal and far beyond himself. In addition to the album's first-ever release on turquoise vinyl, the package comes with a 45 of two never-before-released tracks. — SC
Etta James – Etta Is Betta Than Evah!
Etta James, of course, is one of the most beloved and iconic singers in American history. This record, her last for Chess Records, is only just now being re-pressed on vinyl in the US. Though not as famous At Last! or Tell Mama, Etta Is Betta Than Evah! captures her right at the height of the 1970s dance and funk movement.  – HS
Various Artists – The Best of Dark Horse Records: 1974-1977
 George Harrison started Dark Horse Records in 1974 as Apple was winding down. While he recorded his solo projects on the label, he also signed up a number of artists whose music he wanted to share with the world. This set includes selections from Ravi Shankar, Attitudes (Jim Keltner, Danny Kortchmar, David Foster, Paul Stallworth), Splinter, Stairsteps (formerly the Five Stairsteps), Keni Burke (of the Stairsteps), Jiva, and Henry McCullough. — HC
Big Bill Broonzy – Live in Amsterdam, 1953
Ask any contemporary blues cat for their influences, and Big Bill Broonzy is likely to be on the list. The 11 songs on this album come from a performance in Amsterdam; Broonzy was one of the first American blues artists to play in Europe. — SC
Greensky Bluegrass – Stress Dreams: B-sides
This seaglass-colored 7-inch contains two songs from Greensky's most recent album, Stress Dreams, released last January (ND review): "Congratulations and Condolences" and "Get Out." — SC
---