The Rolling Stones Announce 'Hackney Diamonds,' First Studio Album of Originals Since 2005
Posted On September 6, 2023
---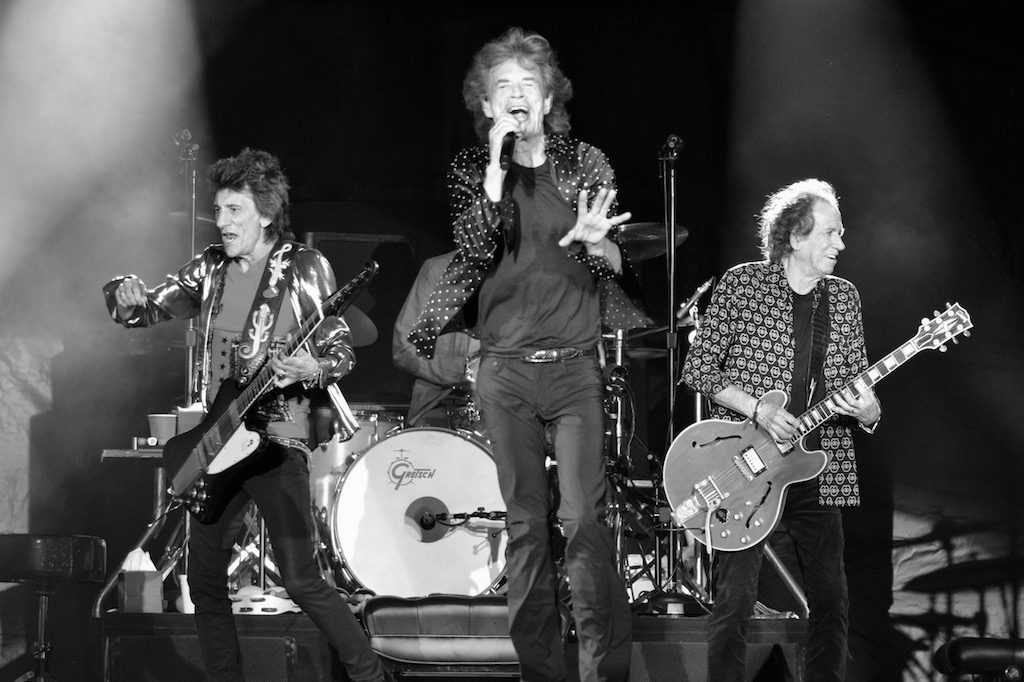 The Rolling Stones in Jacksonville, Florida, in 2019 (Photo by Kim Reed)
The Rolling Stones are going into the diamond business — or that's the story, at least, around their first studio album of original songs since 2005's A Bigger Bang.
In an ad in British newspaper the Hackney Gazette, the band listed a website and phone number that led to a recording that said, according to CNN, "Welcome to Hackney Diamonds, specialists in glass repair. Don't get angry, get it fixed. Opening early September, Mare Street, E8. Register for a call at hackneydiamonds.com. Come on then."
In a live interview with the band by Jimmy Fallon, the Stones said the album is coming out Oct. 20.
The album, titled Hackney Diamonds, will include music recorded with drummer Charlie Watts before his death in 2021. Other tracks feature Steve Jordan on drums, a replacement endorsed by Watts before he passed away. That blessing, Richards said in the interview, made transitioning to playing music without Watts a lot easier on the band.
Also featured on Hackney Diamonds is none other than Paul McCartney, who plays bass on one track. Lady Gaga also contributes guest vocals on a song.
"We've been very lazy," Jagger quipped while talking about the 18 years that have passed since their last studio album. Of course the band has gone on several world tours since then, and always had ideas in mind, the band said in the interview, but never quite got around to recording. Finally, giving themselves a deadline is what worked, and after some studio time last December they'd recorded enough songs for two albums. Twelve made the cut for Hackney Diamonds, which will be released in the US by Geffen Records.
According to The Guardian, "Hackney diamonds" is "old east London slang" for broken glass, especially as seen after windows are smashed in robbery.
The YouTube interview premiered a video from "Angry," the album's opening track, starring actress Sydney Sweeney and repurposed video footage of the Stones from every era of their career.
---