THE READING ROOM: Sorting Out the Fact and the Fiction in Blues
---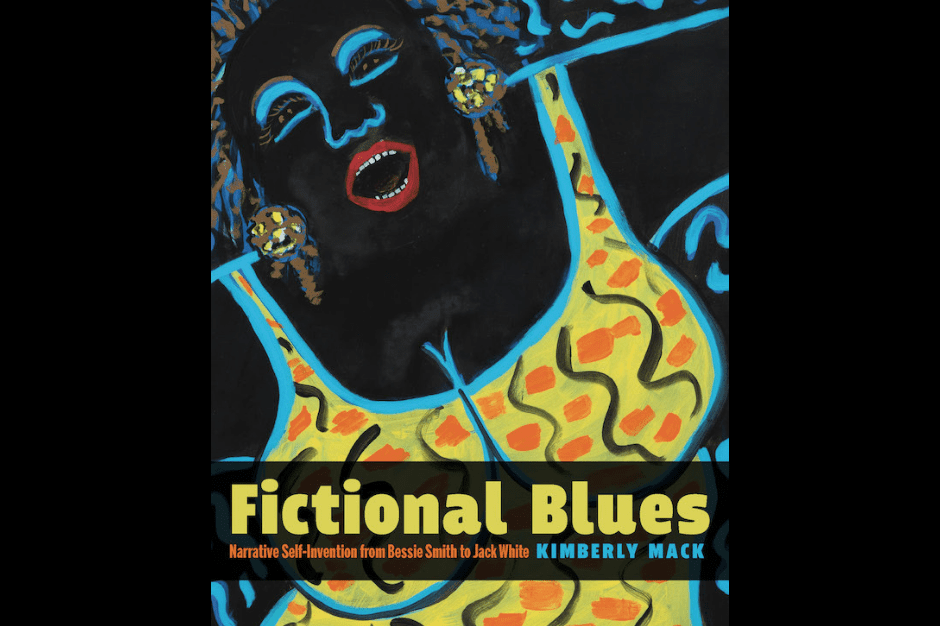 I went to the crossroad, fell down on my knees
I went to the crossroad, fell down on my knees
Asked the Lord above, "Have mercy, now, save poor Bob if you please"
We all know these lines from Robert Johnson's "Cross Road Blues," and for years, of course, the popular interpretation of the song has been that Johnson went down to that rural intersection of two roads to make a deal with the devil. As the tale goes, Johnson sold his soul to the devil in exchange for the ability to play the blues. Although no lines in the song ever mention the devil or such a deal, the interpretation has become embedded in Johnson's story, spinning out a fictional tale that has often been used to illustrate the heavy price — your soul — required to play the blues.
The story also illustrates that listeners often ascribe authenticity to the blues — or to any music style, for that matter — because the tales that artists tell about themselves reveal some qualities that come through in the music. With the blues traditions in particular, race and gender have become the markers that confer the mantle of authenticity on the artist and the music. Sometimes the authenticity of the music is circumscribed by region as well. In Blues People (1963), for example, LeRoi Jones claims that blues music is "the product of the black man in this country." Robert Palmer, in his Deep Blues (1981), points to race and region in his comments on authenticity of blues expression: "Playing and especially singing it [Delta blues] right involves some exceptionally fine points that only a few white guitarists, virtually no white singers, and not too many Black musicians who learned to play and sing anywhere other than the Delta have been able to grasp."
Kimberly Mack quotes Jones and Palmer in her vibrant new book, Fictional Blues: Narrative Self-Invention from Bessie Smith to Jack White (University of Massachusetts Press), by way of illustrating the extent to which autobiographical and fictional self-invention have often devolved into a litmus test of authenticity and at the same time a narrow view of the blues. Mack points out that despite revisionist views of the blues that question the racial and gendered and regional character of blues authenticity — books such as Elijah Wald's Escaping the Delta (2004) and Patricia Schroeder's Robert Johnson, Mythmaking and Contemporary American Culture (2004), among others — some critics and fans and "even American roots musicians themselves continue to perpetuate notions of authentic Black musical expression." Mack's book "contests outdated notions of blues authenticity in a general sense, determining that compelling blues storytellers can be found in various races, genders, classes, geographical areas, and temporal spaces."
Mack's colorful book spins out a rich and dazzling fabric sewn by the threads of autobiography, blues, fiction, and authenticity. Fictional Blues, she writes, "tells an important new story: that the contemporary, multiracial, literary and musical characters who participate in so-called authentic blues expression actually create a fiction on top of a fiction. That is, they create their own literary, musical, or artistic visions, through autobiographical fictionality and persona building, within the works in which they appear, and they are autonomous in this creation, just like the early twentieth-century blues makers."
In her discussions of Bessie Smith, Ma Rainey, and Mamie Smith, she observes that "many of the classic blueswomen subvert notions of acceptable feminine expression with a racist and patriarchal culture." She then turns to the ways in which "fictional and real-life blueswomen who have largely been erased from blues history — and if they are visible, they are deemed transgressive by their predominately male critics — talk back to their limiting representations through autobiographical self-expression." These transgressive fictional and real-life blueswomen include Celie, Shug, Squeak, and Sophia from The Color Purple, Big Mama Thornton, and Amy Winehouse. According to Mack, these women "reclaim their power and use their personal agency through autobiographical acts. … What ties all these narratives together is the importance that voice plays in the women's movement toward self-realization. In all of these texts, the women's strengths are found in their words, and they use those words to effectively reject their limited and reductive representations in the larger culture."
Mack's tour-de-force study explores the ways that autobiographical fiction imbues artists with a power to reclaim their identities and to tell their own stories in their own words, with fresh and significant readings and re-readings of artists including Mamie Smith, Ma Rainey, Shug Avery, Robert Johnson, Debbie Bond, Amy Winehouse, Gary Clark Jr., and Rhiannon Giddens. Fictional Blues "engages the invented and reinvented selves of fictional and real-life bluesmen and women. These blues makers have important stories to tell — tales that demonstrate who they are to their readers, listeners, and viewers, as well as to themselves. The autobiographical and biographical fictions also allow their identities to shift, as they confront the hostile forces that attempt to undermine, limit, or prevent their artistic or personal expressions from fully flowering. The blues tradition is truly a narrative one, and it is through storytelling that bluesmen and women are able to find artistic and personal success."
Mack's book richly repays close readings, and every chapter reveals layers of meaning that lead us to new insights about the deeply intertwined relationship of storytelling and the blues.
---