THE READING ROOM: Mary Chapin Carpenter on Openness and Telling Your 'One Story'
Posted On November 5, 2020
---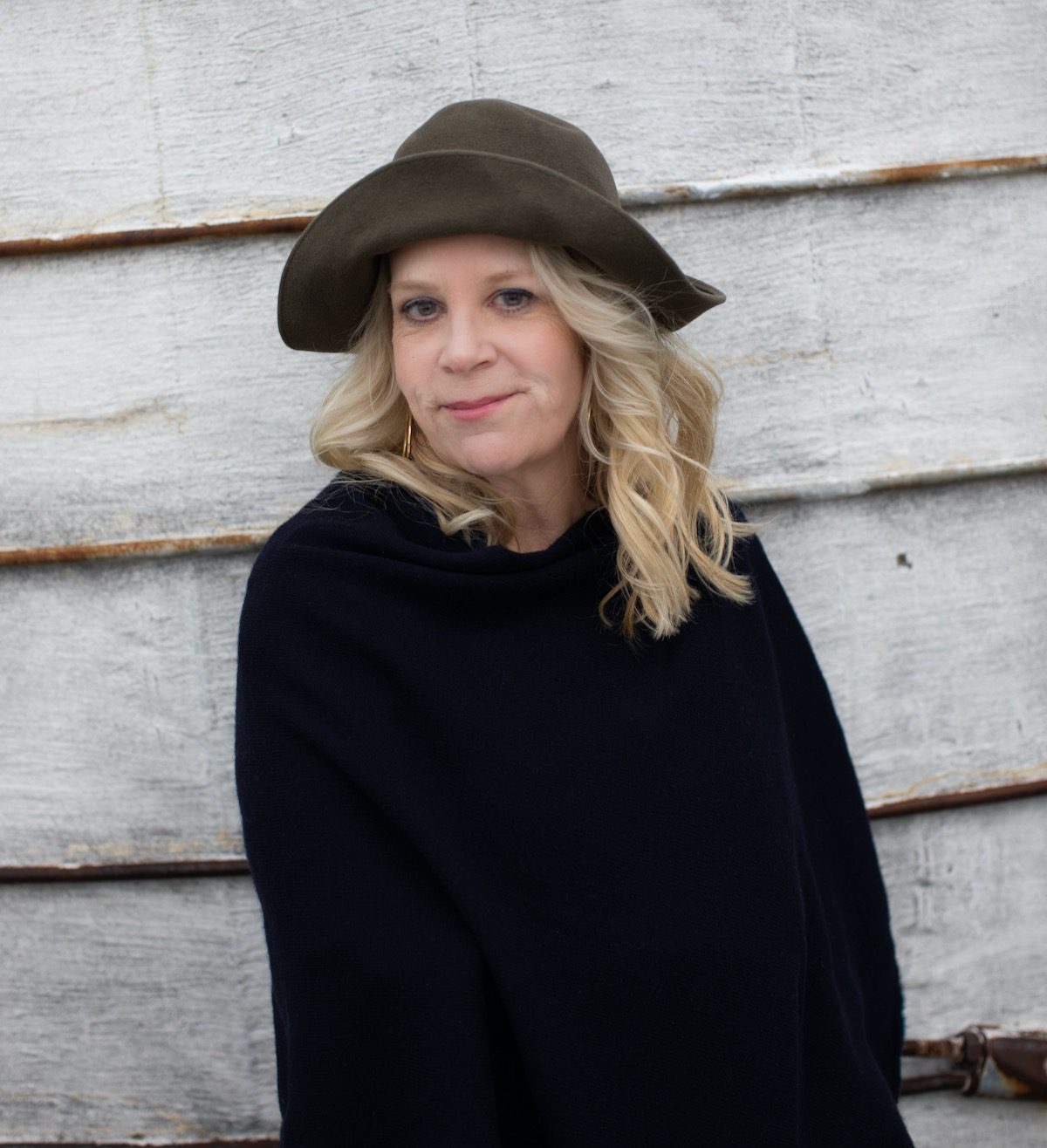 Photo by Aaron Farrington
Back in early August, Mary Chapin Carpenter released her newest album, The Dirt and the Stars. Like many of her earlier albums, this new one showcased her gift for moving along a narrative arc and creating a story that invites us into its center, carrying us from border to border with its magical cadences. Listening to stories, reading the stories in Jane Austen's or Elizabeth Strout's novels, and telling stories have long fueled Carpenter's love of words, sentences, poetry, and fiction. So important is story to her that when her album was released, she and poet Sarah Kay, the founder of Project VOICE (a nonprofit that uses poetry to "entertain, educate, and inspire" and offers workshops and performances in schools and colleges), put together a three-episode podcast called One Story in which they explored the themes of Carpenter's new album.
Carpenter loves books and reading, and if she's not mowing hay or writing or singing songs, she's reading a novel she can't put down.
I caught up with Carpenter by phone recently to chat about books and reading.
What books are on your nightstand now?
During this time, I have experienced what seems like a loss of focus. I have lots of books on my nightstand, and I look forward to reading them, but I'll read a page and think "I can't do this." I have heard other people say similar things. I think this lack of focus is a symptom of the uncertain times we're in. I did re-read recently Geraldine Brooks' Year of Wonders, which is a novel about the plague, so maybe not the best one to read at the moment. It's extremely relevant, and beautifully told, and it's based on a true story of the way a plague affects a village in 17th-century England. I have also just finished reading Isabel Wilkerson's The Warmth of Other Suns, and it's extraordinary. I can't wait to start reading her new book, Caste. Some others I have read recently are Mary Morris' All the Way to the Tigers, Emma Donoghue's Pull of the Stars, and Elizabeth Strout's Olive, Again.
What book do you want to read again as if for the first time?
Leif Enger's Peace Like a River. I remember that I couldn't put it down. I wanted to give it to all my friends. It's ruined me for every other novel. I feel much the same way about Elizabeth Strout's Olive Kitteridge.
What book have you faked reading?
James Joyce's Ulysses. I would not be able to tell you anything about it.
What's the best book you've received as a gift?
The best books I've received as gifts are the ones where I just couldn't bear for the book to end.
What moves you most about a book? Emotional reaction? Intellectual response?
How a story hooks you is what's most important for me. One of my favorite books is Elizabeth Strout's My Name is Lucy Barton, and the narrator attends a creative writing course in which she learns that you have one story but you're writing it in different ways. We named the podcast that I did with Sarah Kay One Story because we all have one story but we all tell it in different ways.
How has your reading shaped your songwriting?
I'm kind of a sponge. You walk through your life and you're soaking up everything. Be open to inspiration. Figure out a way to cultivate that openness in yourself.
What's your ideal reading experience?
I love it when I'm so stuck in a book that I'm counting the hours until I can crawl back in bed with it. In the non-pandemic days, when I was home between shows, I couldn't give myself permission to read during the day. My reading had to be at night in bed. It's funny that now, in the pandemic, when I'm not on the road and home all the time, it's pretty much the same. The only time I'll let myself read during the day is during bad weather.
What books would we be surprised to see on your shelves?
I don't know if there are any specific titles. If I haven't liked a book, I'll take it to the little free library near my post office. I could never throw any books away. There's not much self-help on the shelves or science fiction or fantasy.
Who are your top five authors?
Elizabeth Strout, Jane Austen, Ernest Hemingway, Edna O'Brien, Pat Barker, Pete Dexter for his Deadwood books, Ron Rash, Hilary Mantel — I have the final installment of her Thomas Cromwell books I'm looking forward to reading, Laura Hillenbrand — she has that gift of taking an event and telling a great story about it; I can't put her books down.
You're having a dinner party and can invite five authors, living or dead. Whom would you invite?
David Sedaris, Elizabeth Strout, Donald Hall, Margaret Atwood, Jane Austen.
---