THE READING ROOM: Finally, A Book About Leon Russell — But Only For Devoted Fans
---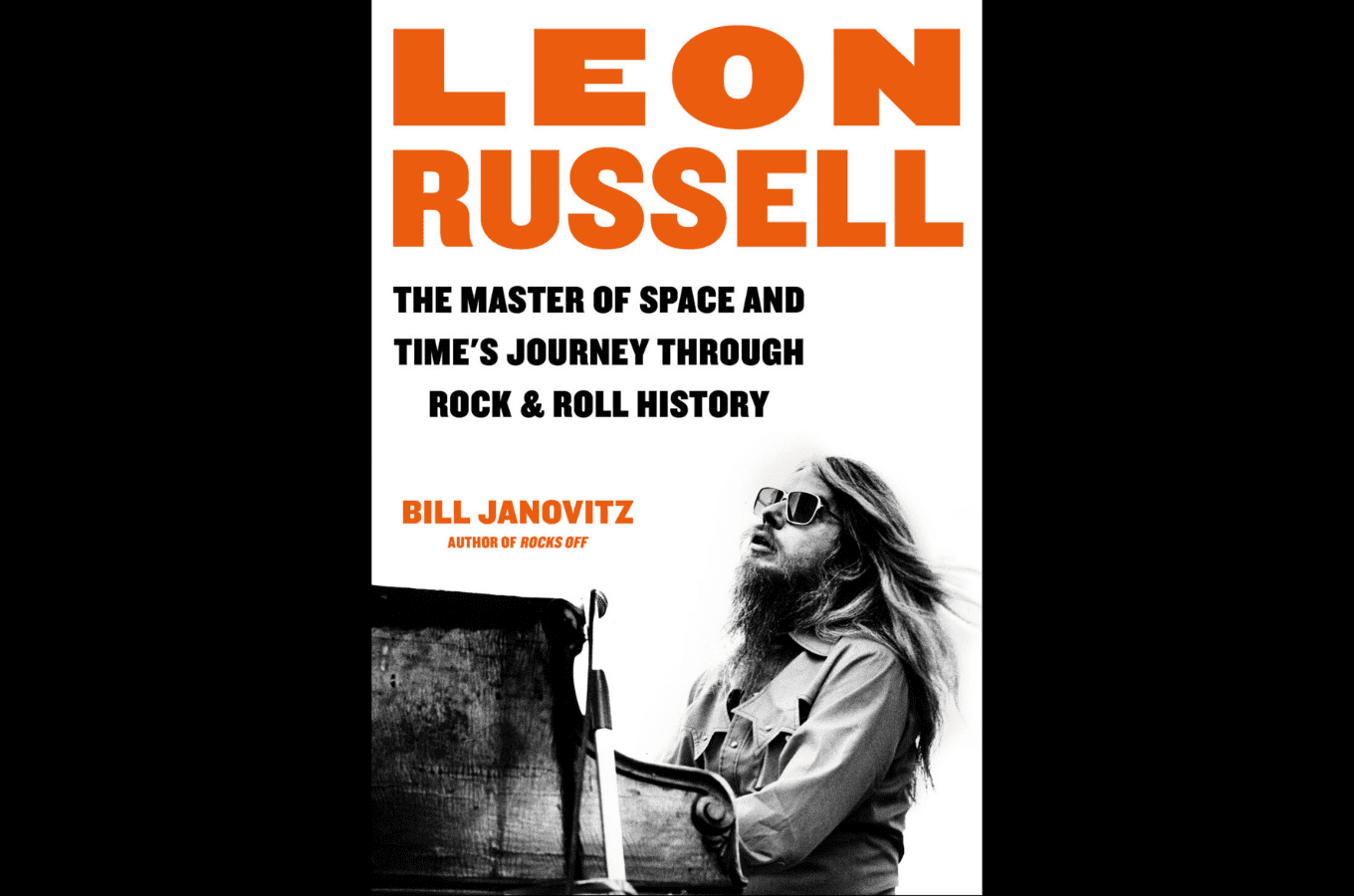 Leon Russell appeared Zelig-like in almost every scene in American popular music from his earliest days of performing in his native Tulsa, Oklahoma, in the late 1950s to his performances at the 2015 Mad Dogs & Englishmen reunion engineered by the Tedeschi Trucks Band at the Lockn' Festival in Virginia. Russell died on Nov. 13, 2016, leaving a legacy as an artist who moved across genres, but also as a man who was by turns warm and taciturn.
Yet, for all of Russell's contributions, he remains one of those enigmatic artists deeply loved by his fans but mostly ignored by the music world. He backed the Beach Boys and Frank Sinatra as part of the famous group of session musicians dubbed the Wrecking Crew; played on most of the songs produced by Phil Spector; started Shelter Records with Denny Cordell, where he helped launch the careers of Phoebe Snow and J.J. Cale and others; and helped George Harrison organize the Concert for Bangladesh, among other credits. But the Rock and Roll Hall of Fame didn't get around to inducting Russell until 2011.
Russell's musical genius allowed him to hear ways that songs might be arranged, and he never settled down to record in one genre. He was as at home playing on Gary Lewis and the Playboys' pop hit "This Diamond Ring" as he was playing his own laconic New Orleans-inflected hit "Tight Rope." He had a "career" in country music as Hank Wilson, releasing an album of country standards, Hank Wilson's Back, under that pseudonym. He played whatever he damn well pleased and at whatever venue would have him, and he was on the road just about constantly. His classic 1970 "A Song for You," recorded by artists as diverse as Donny Hathaway and Karen Carpenter, is a favorite for listeners across genres.
Trying to peer behind the singer's famous dark sunglasses for a glimpse of the enigma of Leon Russell has been a challenge for fans, because until now there hasn't been a biography of Russell or any books that offer critical analyses of his work, and he didn't leave a memoir or autobiography. Musician and author Bill Janovitz's new biography, Leon Russell: The Master of Space and Time's Journey through Rock & Roll History (Hachette), won't shed light on the reasons Russell doesn't fall as easily from music fans' lips as Jagger or Clapton or Elton John (with whom Russell recorded an album, The Union, in 2010), but it does provide a panoramic and detailed view of Russell's life and music. And it will, without a doubt, make Russell's fans giddy.
Like any rock biography, Janovitz's piles details upon details, interview upon interview, breathless moment upon breathless moment portraying the rise and fall of the star. Janovitz proceeds chronologically, slowly combing year by year through Russell's life and tracking his evolution as a rock star, a piano player, an arranger and producer, a songwriter, and a singer. Each chapter is devoted roughly to a certain album, an aspect of musical production, or the writing of a song. Thus, the chapter titled "Shelter in Place" is devoted to the founding and establishment of Shelter Records; the chapter titled "Hall of Fame" focuses on Russell's induction into the Rock and Roll Hall of Fame.
The chapter titled "A Song for You" probes the background and development of Russell's iconic song. "In January 1970, Leon entered A&M Studios and laid down the song that would remain his signature," Janovitz writes. "A haunting piano cascade falls into 'A Song for You,' the opening song of Leon's eponymous debut album. It's the kind of musical figure a film might use to introduce a dream or a flashback sequence. 'I had never played that way before,' [Russell] said. 'All off the top of my head, which is the story of my life, really.'"
"A Song for You," Janovitz writes, "is a perfect song. The lyric, melody, and arrangement — any songwriter would envy it. And most would identify with the pivotal lines in the bridge: 'If my words don't come together / Just listen to the melody for my love's in there hiding.'" Janovitz continues: "The song's emotional impact is knee-buckling. Leon captures a precious sense of vulnerability, not just in the lyric but also in the performance. He gives rare expression to a 'truth, withholding nothing,' a holy revelation of human connection that unfolds over four minutes. It's a standard that will resonate forever."
Janovitz's book sings to the choir of Shelter People, who will enjoy traveling back to those days when Russell was counseling taking a trip "Back to the Island" (1975) or when he was creating a cinematic opening for Joe Cocker and the Mad Dogs & Englishmen with "The Ballad of Mad Dogs and Englishmen." Readers new to Russell will succumb to a bleary-eyed exhaustion after 100 pages because of the piled-up details. Russell's biography needed to be written, and Janovitz has done an admirable job; his efforts won't be succeeded any time soon, in large part because, sadly, no one else will care.
---