THE READING ROOM: Ed Ward Explores '60s and '70s Music Evolution in New Volume of 'The History of Rock & Roll'
Posted On November 28, 2019
---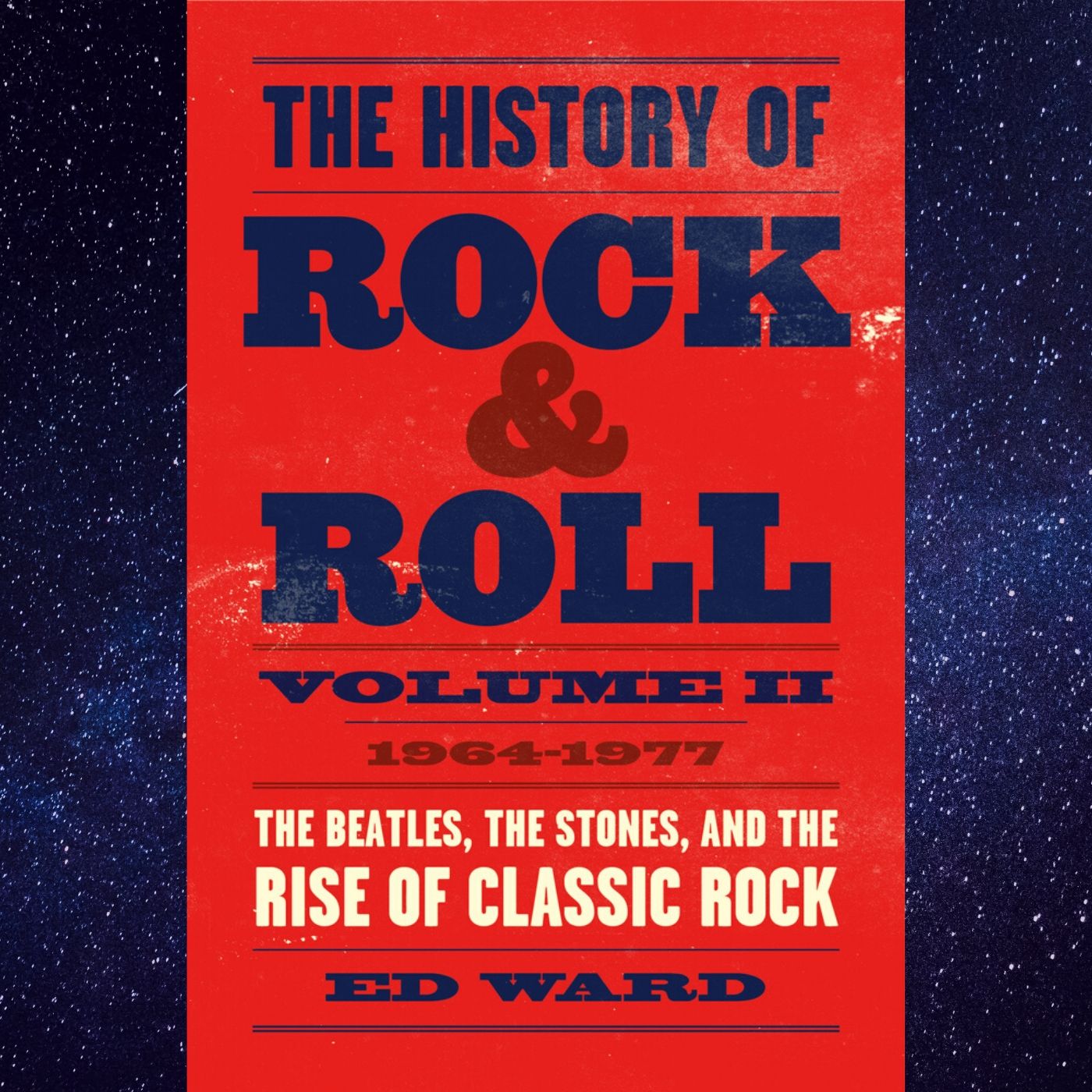 In 2016, music historian Ed Ward explored the early years of rock and roll in The History of Rock & Roll, Volume I: 1920-1963 (Flatiron Books). He took a leisurely and long view of the development of the music that came to be called rock and roll in that volume, and his discerning eye spotted trends in musical development that help us see the similarities and differences in the ways that popular culture shapes music and that music shapes popular culture. Ward's first volume examined, for example, 1957 as a seminal moment in the history of rock and roll: Buddy Holly's "That'll Be the Day" hit the charts, Sam Cooke journeyed from gospel to rock, Bobby "Blue" Bland debuted with "Farther Up the Road," and Chuck Berry released "You Can't Catch Me." Ward's first volume told the backstory of rock and roll, and with his careful and thorough detail, he guided us year-by-year through these early years.
Now, in his long-anticipated second volume, The History of Rock & Roll, Volume 2: 1964-1977: The Beatles, the Stones, and the Rise of Classic Rock (Flatiron Books), Ward picks up the story and traces the evolution of rock and roll through all its manifestations over the next 13 years. An enthusiastic storyteller, Ward stitches together detail after detail as he regales us with an almost moment-by-moment account of the ways that these years unfold. As in his first volume, each chapter is devoted to a single year, and each chapter is so packed with information, the book merits a slow and careful reading, maybe accompanied by the sounds of the artists and bands Ward discusses. Ward covers so much landscape that some readers might feel that he's not gone into enough detail about their favorite artist, or that he's perhaps left out too much. Yet, those will be quibbles, for, as he writes, this is an overview of the history of rock and roll in these years, and Ward provides plenty of guidance to lead readers to more resources for those looking for even more depth. The beauty of Ward's approach is that it captures the rapidly evolving character of the music itself as one style shades over into another and as various groups grow, thrive, and then pass off the scene, even as members of some bands join other bands that define these years in rock and roll.
For example, in the fall of 1967, following what's come to be called the "Summer of Love," numerous artists and bands flocked to San Francisco, which looked like a happening scene. "Doug Sahm … went to San Francisco, where he recorded with a new band, gigged around the state with them, and made friends with the Grateful Dead. And whether Mother Earth can be said to have arrived or just coalesced, it was a band of Californians and Texans featuring Tracy Nelson, a powerful former folk singer whose alto proved capable of country and blues. … The Youngbloods, a band based around Boston folkies Jesse Colin Young, Jerry Corbitt, and Lowell 'Banana' Levinger, began making albums for RCA that seemed to be more popular in California than at home, and decided to move to California. … The Monkees were now insisting on playing their own instruments, and put out a year-end album, Pisces, Aquarius, Capricorn and Jones, with a Neil Diamond-penned hit, 'Daydream Believer.' … One of LA's best bands, Buffalo Springfield, released Again, this time displaying the full spectrum of their talents, including Stephen Stills's near-hit 'Rock 'n' Roll Woman' and a couple of Neil Young tunes arranged by Phil Spector's arranger Jack Nitzsche, 'Broken Arrow' and 'Expecting to Fly.'"
By the early 1970s, Ward points out, "black American music was producing more great stuff than its target audience could really consume, and the rise of increasingly segregated rock radio on the early '70s meant that more and more of it wasn't crossing over. Led by Curtis Mayfield and, to some extent, Motown, with some of Norman Whitfield's productions and Stevie Wonder's songwriting, soul was becoming socially conscious. Starting with 'Keep on Pushing' in 1964, Mayfield led the Impressions through a number of increasingly forceful statements: 'People Get Ready' in 1965, 'We're a Winner' in 1967, 'This is My Country' in 1968, 'Choice of Colors' in 1969, and then, as a solo artist, nearly everything he recorded for a while after '(Don't Worry) If There's a Hell Below, We're All Going to Go,' including the immortal 'Move on Up.'"
Ward's captivating narrative ranges widely over the development of artists including CSNY, Linda Ronstadt, Janis Joplin, Mavis Staples, Fleetwood Mac, David Bowie, Bad Company, The Allman Brothers, Marvin Gaye, Bobbie Gentry, King Crimson, the Band, and, of course, the Beatles and the Stones, among many others. The History of Rock & Roll, Volume 2: 1964-1977: The Beatles, the Stones, and the Rise of Classic Rock richly repays close readings and leaves us looking forward to Ward's third volume of the history of rock and roll.
---