THE READING ROOM: 12 Music Books That Will Add Some Cool to Your Summer
---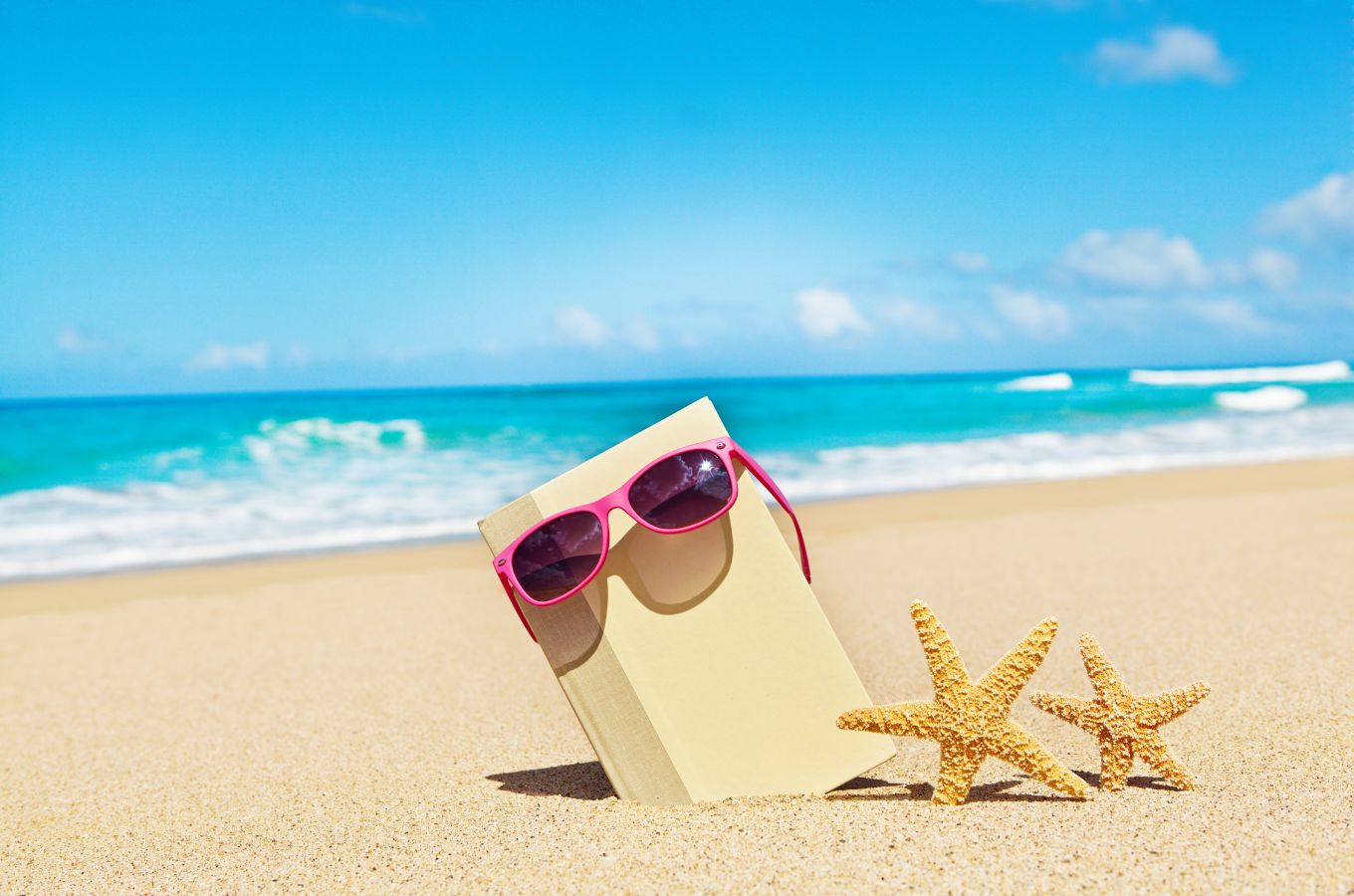 Image by YinYang via Getty Images Signature
Summertime and the living is, well, not so easy these days, but summer often provides a chance to catch up on our reading. Here are a few music books to add to your to-be-read pile this summer.
Caryn Rose, Why Patti Smith Matters (Texas) — The perfect little book to read while sitting at Café Grumpy in NYC on this summer's vacation. Rose dives deep into Smith's music and memoirs in this beautifully crafted book to illustrate why Smith's work "matters" and its power to transform.
Marissa R. Moss, Her Country: How the Women of Country Music Became the Success They Were Never Supposed to Be (Holt) — Essential reading. Moss brilliantly explores the ways that women in country music — Maren Morris, Mickey Guyton, Kacey Musgraves, Brandi Carlile, Rissi Palmer, and Miranda Lambert, among many others — challenged an industry that actively tried to shut out their voices. Moss conveys the stories of how these women took control and wrote their own rules and how they are changing the face of country music.
Bob Black, Mandolin Man: The Bluegrass Life of Roland White (Illinois) — Drawing on extensive interviews with White's fellow musicians and friends, Black, who played banjo in Bill Monroe's Blue Grass Boys, has produced an in-depth biography of the great mandolin player and multi-instrumentalist, whose death on April 1 left many music fans bereft. This is a warm and appreciative book that keeps White's presence alive.
Tom Johnston and Pat Simmons, Long Train Runnin': Our Story of The Doobie Brothers (St. Martin's) — If you love the Doobie Brothers, this is the book for you. An oral history of the band, told mostly by Johnston and Simmons, the book contains stories of the songs, stories behind the different permutations of the band, and stories of how the band has kept the long train running for the last 50 years. (Full story here.)
John Lingan, A Song for Everyone: The Story of Creedence Clearwater Revival (Hachette, August) — Maybe this book, coming in August, will be just the thing to get us through the dog days of summer. There's more than enough drama surrounding CCR, but Lingan draws on wide-ranging research into the social and musical developments of 1959–1972, extensive original interviews with surviving Creedence members and associates, and unpublished memoirs from people who knew the group closely to write as close to a definitive biography of the group as we're ever likely to get.
Scott Billington, Making Tracks: A Record Producer's Southern Roots Music Journey (Mississippi) — The view from behind the boards by Billington, who produced artists as diverse as Bobby Rush, Charlie Rich, Irma Thomas, and Buckwheat Zydeco, among many others, mainly for Rounder Records. He reveals the frustrations and successes of the recording process in this engaging memoir, as well as his attempts to capture the perfect performance.
Ronnie Spector, Be My Baby: A Memoir (Holt) — This newly updated memoir, originally published in 1990, is not always easy to read, but Spector's story of breaking free from an abusive marriage and taking control of her own life and career is as powerful as any song she sang. In the new postscript to this book, dated November 2021, Spector, who died on Jan. 12, 2022, sums up her life: "I know how lucky I am to still be doing something I love as much as singing. I wish everyone could keep doing what they love right into their seventies — and beyond. We'd all be better off, live longer, and be happier when we get to wherever it is we're going."
David Cantwell, The Running Kind: Listening to Merle Haggard (Texas) — If you want to read the definitive book on Merle Haggard, this is the one. (Ignore the mess of a so-called biography, The Hag, by Marc Eliot, published earlier this year, since it is riddled with errors.) In this new edition of his 2013 book, Cantwell thoroughly expands his earlier edition to cover Haggard's death and the deep influence of Haggard on country and popular music. The beauty of Cantwell's book lies in his in-depth, astute, and entertaining close readings of Hag's songs and the covers of those songs by others, from Dylan to Bobby "Blue" Bland.
Christopher M. Reali, Music and Mystique in Muscle Shoals (Illinois) — Reali's cultural history of the magical, mystical Shoals captures the multifaceted layers of this little Alabama spot that produced so much storied music from artists as diverse as Wilson Pickett, Aretha Franklin, The Rolling Stones, and the Osmond family.
Kenny Loggins, Still Alright: A Memoir (Hachette) — Loggins brings the same pulsating energy to the page as he does to the stage. The man behind memorable songs like "Footloose," "Celebrate Me Home," and "Still Alright" carries us from his early days — he wrote "Danny's Song" and "House at Pooh Corner" when he was 17 — though his days with Jim Messina in Loggins & Messina, through his heartbreaks and addictions, to his confirmation that "this book does not spell the end," for at 74 he's "just progressing to a new season of exploration."
Danyel Smith, Shine Bright: A Very Personal History of Black Women in Pop (One World/Roc Lit 101) — Weaving together memoir, biography, and criticism, Smith shines a light on the artistic brilliance of Black women musicians including Mahalia Jackson, Dionne Warwick, Aretha Franklin, Gladys Knight, Mariah Carey, Marilyn McCoo, and many more, chronicling an illuminating new history of Black women's music.
John McEuen, Will the Circle Be Unbroken: The Making of a Landmark Album, 50th Anniversary (Backbeat, August) — Back in 1971, the Nitty Gritty Dirt Band gathered in Woodland Studios in Nashville with a collection of bluegrass artists and recorded in six days what became the now-iconic Will the Circle Be Unbroken, which was released in October 1972. McEuen, a co-founder of the Nitty Gritty Dirt Band, offers an inside look at the making of the album in this lavishly illustrated book. He tells the stories of each song on the album, and the book includes previously unseen photographs taken by McEuen's brother Bill, who produced the album.
---