The Past Hangs Around on First Duo Album From The Whitmore Sisters
Posted On January 20, 2022
---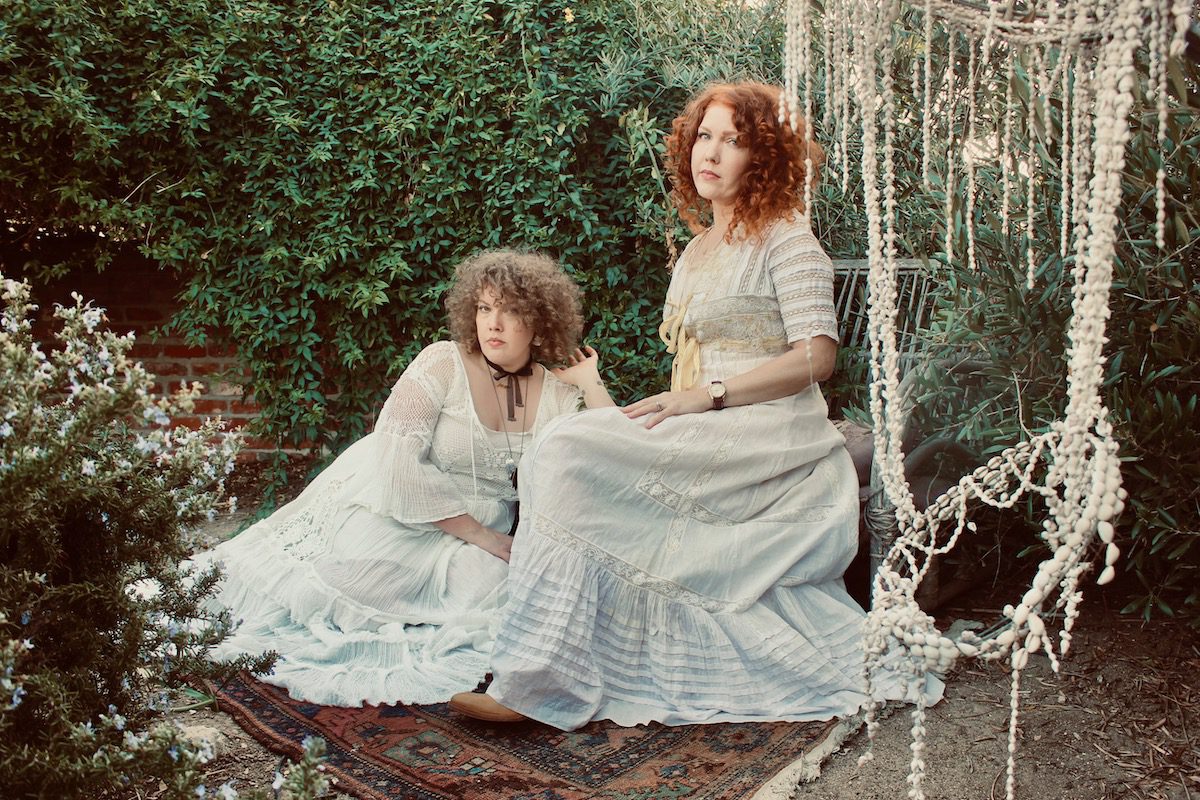 Bonnie Whitmore, left, and Eleanor Whitmore are releasing "Ghost Stories," their first album as duo The Whitmore Sisters. (Photo by Vanessa Dingweo)
When will those Whitmore sisters ever get around to making a record together? It's a reasonable question Americana fans have been asking for years now. With the Jan. 21 release of Ghost Stories, their first album together as The Whitmore Sisters, sisters Bonnie and Eleanor Whitmore have finally answered.
As prolific as both singer-songwriter sisters are, a primary reason behind the delay was simply that both have been too busy with their own projects.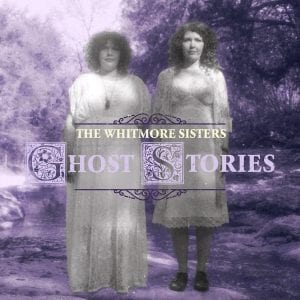 Eleanor, the oldest of the two by five years, has been a member of Steve Earle's band The Dukes along with her husband, guitar virtuoso Chris Masterson, since 2011. She and Masterson have also recorded and toured as their own outfit, The Mastersons, since 2012, with four folk-rock albums under their own banner.
Bonnie has been busy as well. Since 2011 she's released four albums, and for the past several years she's hosted weekly songwriter showcases at the famed Continental Club in Austin. Both Eleanor, a fiddle player, and Bonnie, who plays bass, have contributed to projects for numerous other artists as well. Add to that the logistical dilemmas the pandemic has introduced and the fact that the sisters live 1,300 miles apart — Eleanor in Los Angeles and Bonnie in Austin — and it's fair to say that finding time for an album project between the two wasn't easy.
But time wasn't the only obstacle: Relationships between siblings are typically far trickier and more nuanced than outsiders detect. For these sisters in particular, working together meant they were finally ready in ways they simply hadn't been before.
"I don't think we were ready to make this album earlier in our lives," Eleanor says over the phone from New York City, where she was recording music for an upcoming Steve Earle project. "I think we really needed to go our own ways. We needed to develop our own musical identities. And we didn't really get along as children and had a little bit of a rough time in our early adulthood."
Bonnie, speaking from her home in Austin, says she and Eleanor have become much closer in recent years. With their sisterly bond strengthened, the pandemic's forced grounding of the pair's lives as performing musicians opened up some time — but neither sister initially pinpointed it as an opportunity to finally record together.
"It didn't really occur to either one of us, so we have to thank Chris [Masterson]," Eleanor says about her husband, who produced Ghost Stories. When Bonnie wanted to make an extended visit to the couple during the pandemic, "Chris was like, 'Well, yeah, you can come out here, but you better get to work, you got to make that record.' And I thought, 'Oh, great idea!'"
'This Isn't Our First Rodeo'
The Whitmore sisters grew up in a musical family. Their father, Alex, a folk singer-songwriter, and mother, Marti, an opera singer, met as show performers at the Six Flags Over Texas amusement park. As children, Bonnie and Eleanor lived in Denton, Texas, and joined their father in a family band named Daddy and the Divas.
"This isn't our first rodeo," Bonnie says of the sisters' history of singing together.
Arguably, the greatest reward for such a lengthy wait for Ghost Stories is the undeniable richness with which their harmonies soar. It's not a stretch to suggest the sisterly singing on this album is otherworldly.
"Singing with my sister is really special," Eleanor says. "There's no one else I can sing with that has the same kind of subtleties vocally. And having a sibling to sing blood harmonies with is kind of like having a superpower." Bonnie adds: "We're just kind of magically in the same shape, like two puzzle pieces that fit together nicely."
It was one thing to simply find time in their schedules to record together, but the sisters needed more in order to get rolling: A project like this meant they needed a message to convey, something they could say together. The recent deaths of people close to them inspired plenty of topical material for the duo, and how to remember and celebrate those who are gone proved to be something both sisters wanted to explore in detail.
The gorgeously soaring, yet serene title track addresses someone who has "disappeared like a shadow into the dark," while the rootsy, jangly "The Ballad of Sissy and Porter" takes a page from Bonnie's time spent with Chris Porter, a revered musician and former boyfriend who was killed in an auto accident in 2016.
"Greek Tragedy," the ethereal, lullaby-like closing number, is inspired in-part by the 2020 passing of Americana great Justin Townes Earle, another musician close to the sisters. Over the elegant plucking of a harp, the sisters sing "Could you not survive yourself, your body let you down." Indeed, Ghost Stories is a fitting title for the album, given all the souls who inhabit it, but it isn't a creepy or macabre designation.
"We wanted the songs to be therapeutic, but celebratory too," Eleanor says. "The ghost story aspect is that we are talking about people we've lost and how we've all gone through so much lately. The intention is to share stories of someone's life, not to focus on the fact that they're gone."
For Bonnie, the positive effects a person has on the lives of others is one way for someone to live on.
"I love that a lot of my friendships that I have were made through [Chris] Porter, and even Justin [Townes Earle]," Bonnie says. "… We'll always have that connection, and it's nice to have that ability to share the stories about your friends."
"The Friends We Leave Behind" was the first full song Eleanor and Bonnie wrote together, even before official plans for Ghost Stories were made. In the tune, the sisters delicately sing "the friends we leave behind is what defines us / how many will there be when we're gone." Written after the 2017 death of noted Austin musician and producer George Reiff from cancer, the song points to the type of lasting earthly impact of those who have passed.
It took many years and a swirl of circumstances both positive and negative to line up in just the perfect way for the Whitmore sisters to finally come together musically. But once that first song was written, they sensed they were onto something.
"Once that song was finished," Eleanor says. "Bonnie and I were, like, 'You know, we should try to make a record together.'"
---