The Native Sibling Reveal Folk-Laced Cover of The Cranberries
Posted On November 23, 2018
---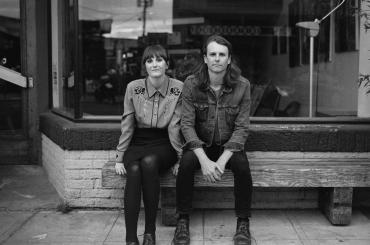 The Native Sibling have been a groundbreaking Folk duo that has captured my ears for a number of years. Today they share with the world their new single "Dreams," a cover of The Cranberries classic.
On the piece the group offers up a dose of heaven as singers and siblings Ryan's and Kaylee's vocals mix like a dream. Paying nods to the original track, The Native Sibling put their own spin on the piece as their hauntingly beautiful vocals swirl around the track.
The Native Sibling's Ryan Williams comments on the cover:
"We had an unplugged acoustic show in Seattle just a day after Dolores(singer of the Cranberries) passed away. We decided to play "Dreams" as she has been a huge influence on our vocal blend and harmonies. It immediately struck us as a special song, lyrically and emotionally. This acoustic version has no edits, and is intentionally as close to the original unplugged performance as possible."
Bringing a bit of their folk-laced Americana sound that we know and love from the duo, they certainly did the song justice. Based in Seattle, we look forward to hearing more from the group in the New Year, and what a delightful way to close out 2018.
Listen to the track via Soundcloud, today:
https://soundcloud.com/thenativesibling/dreams/s-Rvuzu
Connect with the band via Social Platforms:

https://thenativesibling.com/
https://www.facebook.com/TheNativeSibling/
https://twitter.com/NativeSibling
https://www.instagram.com/thenativesibling/
---