The Milk Carton Kids Announce New Album, 'I Only See the Moon'
Posted On February 24, 2023
---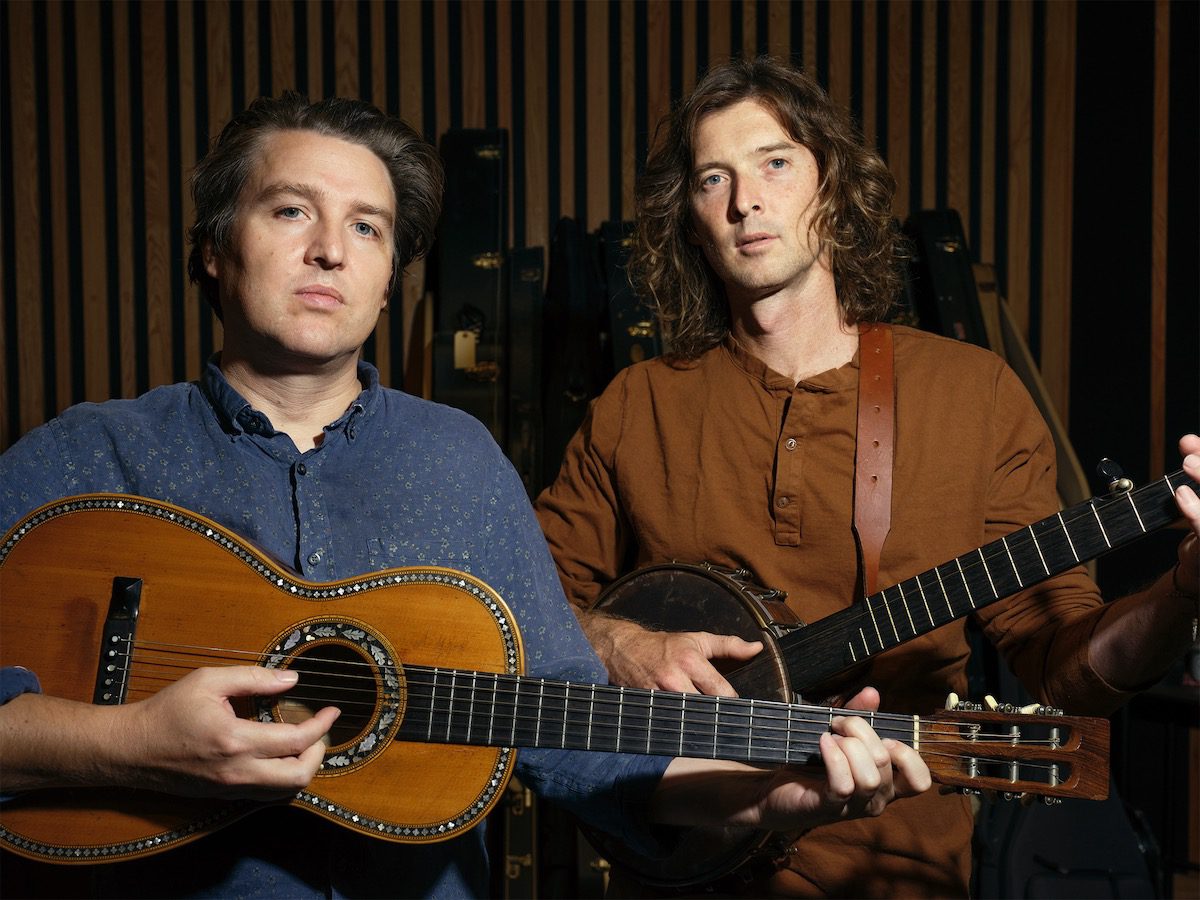 The Milk Carton Kids' Kenneth Pattengale, left, and Joey Ryan (photo by Brendan Pattengale)
There's something about The Milk Carton Kids' music that shoots straight at the heart, cutting through the noise with a simple beauty that makes clear what really matters.
The Grammy-nominated duo of Kenneth Pattengale and Joey Ryan announced a new album of gorgeous songs today. I Only See the Moon will arrive May 19 via Far Cry Records and Thirty Tigers.
"Both of us have now lived enough life to understand that maybe one of the purposes we were put on Earth for is to sing together, to write songs together, to make music together," Pattengale says in a press release announcing the album. Ryan adds that the musical partnership is "like a successful marriage" that neither musician has ever taken for granted.
Along with announcing the album, the duo released one of its songs, "All of the Time in the World to Kill," and a video directed by Pattengale, who also produced I Only See the Moon.
"'All of the Time in the World to Kill' deals with holding on to what's most important in the face of loss and uncertainty," Pattengale and Ryan explain in the album announcement. "Recording this track unlocked new colors and sonic approaches for us while maintaining a minimalist fingerprint."
The song joins previously released singles "When You're Gone" and "Running on Sweet Smile." I Only See the Moon is the band's first album since 2019's The Only Ones (ND review).
The Milk Carton Kids, and the making of I Only See the Moon, are featured in No Depression's Spring 2023 quarterly journal, which will be available in a couple weeks. Subscribe now to be on the earliest mailing list for that issue or to receive it digitally as soon as it's available.
---