THE LONG HAUL: Passing the Mic, Part 1
---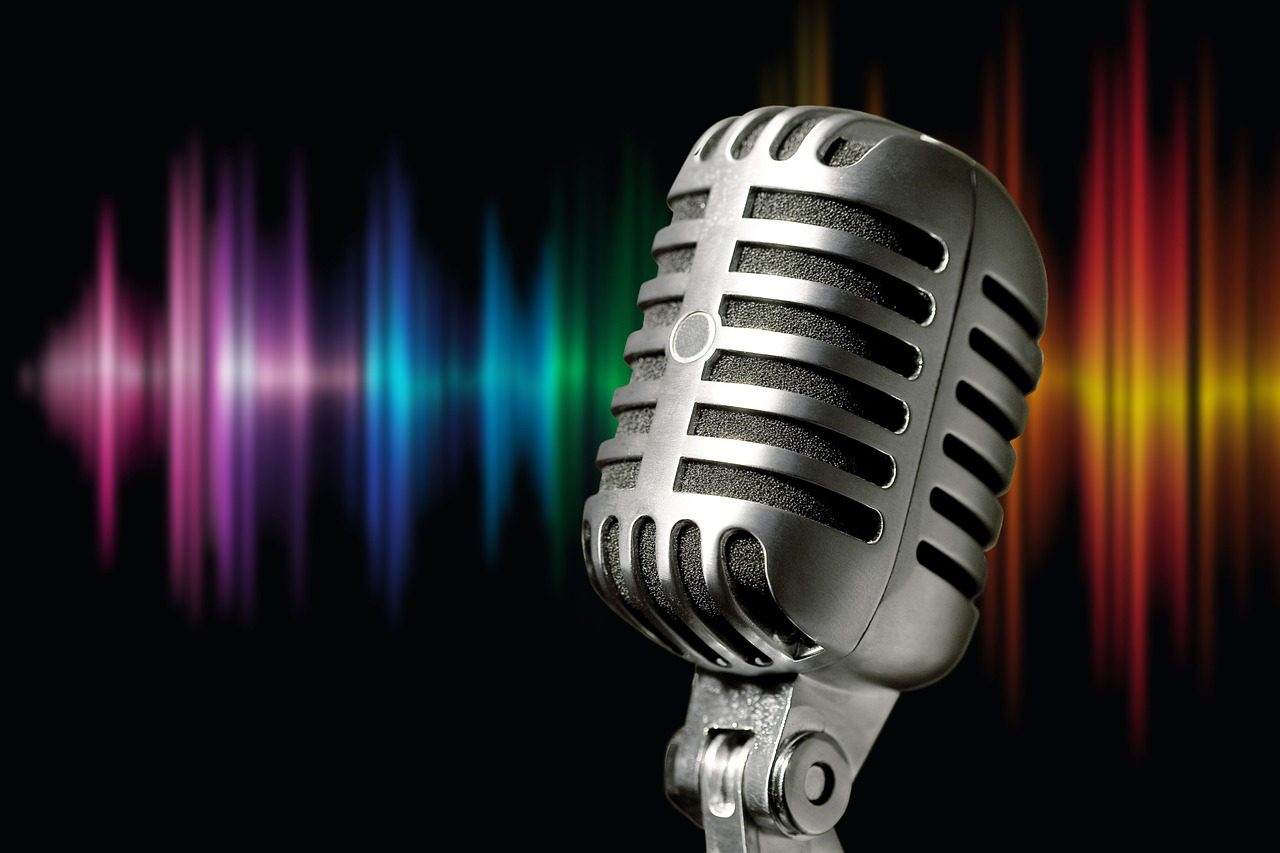 Image via Pixabay
This month, I've been working on learning and unlearning, and trying to be a better ally in the fight for racial justice. Somewhere in that process, it came to my attention that my voice is not the one that needs to be heard on this platform at this moment. So, I asked some musicians who are Black, Indigenous, or people of color (BIPOC) if they would be willing to share their views on how the Americana/folk/bluegrass music scene can be a more welcoming and supportive space for BIPOC people. Because of the importance of the current moment for the Black community, this month's piece will feature exclusively Black voices. However, I did get a lot of really great input from Indigenous musicians and non-Black musicians of color, whose quotes will be included in the next installment of The Long Haul.
I want to note, since it comes up in one of the quotes, that these contributors are considered "sources," and thus were not financially compensated in line with journalistic ethics. But my normal compensation for this column will be donated to the Black Banjo Reclamation Project, an organization that I urge you all to check out and support.
Thanks so much to all of the musicians who contributed to this piece. When I initially imagined this article, I was seeking easy answers, quick fixes or initiatives that would make me feel like I was somehow helping. But I learned so much from these statements — most importantly that those easy answers I was looking for do not exist.
Rev. Sekou
I think there are three contradictions that Americana faces, and these contradictions are not unique or new to American music industry, but there are some things unique to Americana.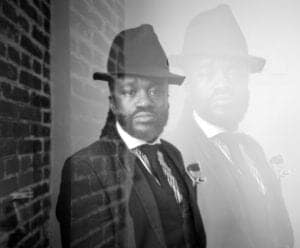 There's an aesthetic choice, the way in which Americana is predicated on a particular type of whitewashing of Black musical style. For example, the organist is always pushed back in the mix. I think of it as music that emerges out of the music of the poor, the lumpenproletariat, but gets re-imagined in a white, bourgeois, normative gait — they take all the stank off of it. With white producers, and there are very few Black producers in this genre, you have Black vocalists who are not able to exploit and explore their vocal range in order to stay palatable to the Americana ear. Particularly Black musicians tell me, "If we play too well we don't get invited back into bands, because of the aesthetic choice." So what you wind up with is Kenny G claiming to be John Coltrane. So for me as a guy who has an all Black band, when I walk into festivals, there's a shift in the room, people get nervous. In Americana, there ain't a lot of all Black bands. I may be the only one that I know of that's touring. You got white musicians playing for a Black front, or a white front with Black musicians. There was one point with certain management that pressured me to have a white band. And I said, "If I have a white band I can't go back to my community."  I want to be able to go to the little churches and community center and play for my community. My musical telos is that I'm just trying to get back to Sunday morning, to where I came from, the Arkansas church on Sunday morning. The heaven that I'm trying to get to is what is given to me. And again, I want to be clear, I don't feel like an outsider to the tradition, because I feel like Black music is the center of Americana, and all American music. The Mississippi Delta produced the greatest music in the history of the Western world.
The second contradiction is around ownership and access. The access is in terms of who has access to your publishing, to your licensing, who owns what. You think about how you've got a lot of white labels that have bought up publishing catalogs of Black artists. We all know that in music, it's the long money, it's your publishing, it's your licensing, it's your masters that really matter for wealth in the end. So what is the access that you have? When you think about a lot of these reissues by Black artists, they are white labels who have bought up music by other white labels. There's an inequality inherent in the music industry. One of the challenges with a lot of musicians is that you gotta stay on the road. I think that becomes an economic privilege issue between somebody who has money and somebody who doesn't. The access and privilege enables the constant touring.
The third contradiction is around aspiration. This has to do with — who are we? Are we who we say we are? Who are we interested in? In the community of musicians, music is one of the few democratic spaces left. I am not talking about who gets famous, who gets the contracts. I'm talking about, if you cold, you cold. In music, there's no debate that Charles Harvey is the coldest organist in the genre. Luther Dickinson is the coldest cat on the guitar. Ain't no debate. Ain't no debate that Yola can sing us ALL under the table. And so, if that democratic tendency is built in the community, is our aspiration cosmetic? In terms of Black faces in certain spaces. In the Canadian festivals, they do this thing where they put all the Black people together in the workshop. Which is great, because we wind up having church, so that's fine. So the question is, is our aspiration to democratize the aesthetic or the access? Or, do we want to reproduce the very thing that we're critiquing under the auspices of "This is just business"? In Americana, I've only met one Black manager, at a festival. I don't think I've ever met a Black booking agent in Americana. My last two records had Black project managers, and that's rare. And I do want to say that there is a Black act in Americana who refuses to be on stage with me, and it's because they think that if my politics gets on them, that they will be less palatable to white audiences. And I don't blame them for that, because there is something in this industry that suggests that. And I should say that I walk into most spaces assuming that most people are racist. So I don't have an expectation of the industry to love me. I come from a deep place of love. So I'm not saying that my feelings are hurt. I've actually heard this from other musicians: "How do you get away with this?" We gonna sit in that juke joint, and we gonna let that oil flow. And part of it is that I don't know another way to be. But it's also that the people are hungry for it. I've been in Sweden, I've seen their hands going up like a tent revival. In the UK we played a tent in the UK, literally 10,000 of them with their hands up. In the midst of all of this, I think that the thing that has helped me survive this industry is that there's a power in this music that makes the industry just get out the way. I've had a manager tell me, "When you do that Black church thing it loses me, I don't understand it." And I say, "Did you see the people? Did you see them with tears running down their face?"
If the industry would get out of the way, the music will actually transform the industry. It will make them better bookers and managers. It will make them better and kinder and more compassionate, if they get out of the way of the music. If they let go of the racism they might get free. It's not simply about the numbers, it's not simply about what winds up selling or not selling, but I'm saying that there's power in this music. There's power in the Black music tradition. Coming out of the mountains, the Appalachians, the bluegrass. There's an aesthetic delight in that, there's joy in that. Every now and then, it gets loose. Like The Blind Boys of Alabama, The McCrary Sisters. Now and then, it will run amok in the industry.
Now imagine an industry full of that. Fifty percent of that. Hell, if it was a quarter of that. It's not just simply about diversity tactics, or neoliberal content that is devoid of political content, but that if you let the music loose, it might get free.
Kaia Kater
This is just my two cents, because Black people are not a monolithic entity, and we have different opinions on things.
I'm a pretty optimistic person. But I'm at my wit's end with conference organizations. I can't say how many diversity panels I've been on that have been a lot of talk without change. It's like a checkbox they need to fill in order to appear as if they've done something anti-racist when they really haven't. It's a lot of symbolic posturing without any of the radical change needed.
A lot of the time it feels like conferences want to trot us out to say, "Look, we asked our Black people what they think!" and then hush us up when any of us ask questions about when true equity will happen or ask them to give funds to Black organizations. And there are so many organizations doing great work out there to bring the music and the instruments back into the hands of their original makers, like The Black Banjo Reclamation Project.
One of the co-founders of Black Lives Matter, Alicia Garza, talks about the need to change your mentality from "ally-ship," which is often high in emotional outpourings but low in action. She wants what she calls "co-conspirators," which is an action word. I want organizations to be co-conspirators — to take action now instead of publicly stating that they feel bad that racism exists and doing next to nothing institutionally to change it.
I'm tired of resource links being posted and reposted. How can our industry "Black-Out Tuesday" when most of them have always been silent in the first place? I will believe that you are in this for real change when you show me your budget and show me your board (with voting power), and tell me how you plan to offer reparations for the amount of money and clout you've profited from Black music.
I'm a musician. I'm not a community organizer. There are some people who do both. I've got my own anti-racism work to do and my own history to re-learn before I can be a voice on anything. I often wonder why conferences and festivals are always looking for just musicians to sit on these panels once a year to tell them what to do — because there are people who have made a career of working with organizations to become truly anti-racist. Making your organization anti-racist should be a 365-day-a-year priority. I mean if Ben & Jerry's can do it, you can do it. And if festivals and conferences still want us on their pandering diversity panels, they should pay us well, not just comp our conference badges. My point is, become aware of when you're constantly asking for free labor, emotional or otherwise, and avoiding the radical change you actually need to be pushing for within your institution.
At the end of the day it starts with the internal work. Conferences and festivals trying to invite more Black artists into their white space without working on their own organizations first is going to be really hard. You're asking Black artists to come down, be stressed out for a weekend, and pay airfare (and sometimes registration fees) to do that. I believe that there are not many Black people in Americana and folk spaces for many reasons, one of them being that it can be really stressful to exist in those spaces.
Benjamin Hunter
There is a lot happening on this issue that's been talked about for many years in my circles of Black and Brown musicians. For the record, nobody wanted to hear it before, nobody believed it before, nobody had time for it before. We take it now, knowing/hoping that this time, people will listen. Actually listen. Not just say they're gonna do something to get heard.
It seems everyone out there thinks they're an expert on Black music, or already knows enough. Blues, rock and roll, R&B, jazz, funk, soul, reggae, disco, house, dub, hip-hop, rap, the list goes on. All of it, Black music. All of it repurposed, exploited, reconstituted, redistributed, recapitalized, remanufactured for white audiences. How many blues festivals are out there that are dominated by white artists? The list is too many to recount to you. How rich is this country's Black fiddle tradition? Nobody wants to know, because the narrative is dominated by white culture. Same goes for the banjo. Nobody wants to talk about the heinous history of minstrelsy, and its role in the removal of banjo from Black tradition. Only in the last few years has IBMA had a "diversity" component. Bluegrass festivals around the country barely recognize POC contributions, unless it's the Carolina Chocolate Drops (highest of praise), or maybe recently Che Apalache (again, highest of praise). And while I will admit that more (albeit, still few) festivals are taking steps to be more inclusive, WHERE IS THE COMPENSATION? Tokenizing is just. As. Bad. Especially if nobody wants to put up the money for it. Often, it's less still. Not to point it out and put you on the spot, buuuut even this article: You mention that you're going to pull direct quotes, so not your words, but are you getting paid to produce an article for ND?
The question isn't what white culture can do to be more supportive to non-white communities (there lies a problem with labeling it non-white, because that suggests a dichotomy of whiteness or not, suggesting that white has to be in the name for it to mean anything). I've had plenty of conversations with friends and colleagues. The question is going to be, what happens when the festivals, venues, studios are created, empowered, and centered around a POC experience? What is white culture going to do? Bumrush the door, and try and get in … again? Or respect the fact that not everything is for them? When will white culture realize that after 500 years of systemic trauma, Black and Brown folks need spaces to heal that are their own? Every time we create something new (aforementioned history of musical evolution), it gets taken. In the spirit of "this is everybody's music."
I believe wholeheartedly that art is for everyone to enjoy, as well as learn from. The problem is that some people treat art respectfully, some treat it strictly as a means to money, and some don't care what the music means to folks, only that it's cool, or it's counter-culture for that stage in your life. Or whatever. If we refuse to respect art (i.e., respect people), then this path will continue the same way it always has. Of course, only until it is DEMANDED otherwise. Like we're seeing in the streets now. Is white culture ready for that? Arguable, as seen in the pictures. Obviously, there's a huge contingency of white folks that are marching the streets too. But who holds the power on these issues right now? Protesters, or the long-running establishment? I can see an argument for both. In many ways, I see Trump as the evil necessary for America to finally look itself in the mirror and see how ugly it has always been.
Perhaps I've said too much. Once I get started … it's hard to stop myself. I hope some of this is helpful.
Meta Ingram-Miller (The Legendary Ingramettes)
What makes you think that it's not a welcoming and supportive space? The Legendary Ingramettes have been performing in these venues with very diverse groups and cultures even before my mom passed away. And we have always found the people that attend these festivals to be open, to be receptive of what we have. What makes it so strange is that 98% of the time we are the only gospel group there. We have had some of the festivals that would have closed on Saturday extend through Sunday because they want us to play on Sunday morning.
We have always been fortunate in that the people that attend and organize these festivals have always organized them around diversity. As much diverse culture, as much diverse ethnicity, and the fact that we get to share gospel music from our genre. And the result of that is that you could see the diversity. What it has brought about is a sharing, a sharing of the cultures. Music opens and transcends a lot of the barriers that we find that we find in America today. When we come together as musicians those barriers seem to fall. And what happens is that each of us is enriched a little bit more by the music of someone else's culture. When my mom passed away in 2015, word got to one of the festivals in Galax, a bluegrass festival. And they stopped the festival, and some of the pickers stopped the festival to get up on stage and play something for my mom.
Most of these festivals are not very handicap friendly. My mom had Alzheimer's and it affected her ability to walk. So once we got to the Watermelon Park Festival, and there's no ramp to the stage! And we're like, "Oh my goodness, how are we gonna get her up?" I looked backstage and about six guys, they put their fiddles and banjo down on the ground, they picked her up, six of them picked her up in her wheelchair, to bring her up on the stage. And that's the kind of thing that happens at these festivals.
And I wanted to lend my voice to this to let you know that those are the types of things that happen when we get a chance to meet these people. Maybe some white guy is sitting there drinking a six pack in the front row during our set. That is not the culture that we came from, but there he is drinking his beer but he's enjoying the music on a Sunday morning.
Sunny War
It's interesting because I would say, just hire Black musicians. But at the same time, I only know of maybe 15 or maybe 20 Black Americana artists that are gigging and stuff. So it's kinda hard, I guess they should all just be working all the time. I don't really feel like the Black community as a whole is that interested in blues and bluegrass and country anymore. I'm not even that interested in blues, I just like playing that kind of guitar. I don't know, I don't think that Black people are as interested in it as a white people are, but I definitely think the venue can make a point to have Black sound engineers — there are other ways to be a part of the scene.
Americana, to me, represents traditional music. Because if it was just all American music then it would just be a music festival. I mean jazz could definitely be more included, and there are certainly a lot of Black jazz musicians. Country and blues and stuff, that's just something that my grandparents listened to, and it's cool and everything, and at one point, that was the main music of African Americans.
But music evolved from there, so going to the Americana event, it would be kind of like going to a museum. Even if it was a whole lineup of African Americans playing Americana music, it would be like an "educational experience." It would still feel like historical music. I listen to hip-hop and I listen to punk rock. I wouldn't, like, get drunk and go listen to Blind Boy Paxton. I would like, wear my glasses, and ya know … It's kinda like rock and roll, by the time it had become completely white, Black people were already on to a completely different thing.
It's just weird, I would never really go to something like AmericanaFest on my own, but I would go to see Yola, a Black British musician playing country music. I think that's just how weird of a situation it has to be for it to be interesting to me.
And then you have to think, who is really seeing live music? You have to have the disposable income to go to concerts, that's a whole 'nother thing. We are still really poor for the most part. It's not usually an option.
Black artists who are popular with Black audiences, it's usually some kind of hybrid of hip-hop and soul, maybe even rock, all kind of new-school versions of old stuff. There are some people I know who do interesting things with blues, like electronic music.
Another thing about Americana, being a Black person, it can be stressful and creepy, especially if you're playing a lot of white shows. It can be kind of creepy, like you're fetishized. Not sexualized, but culturally. Like people want to talk to me about old Black blues players, it just feels weird, it almost feels like being quizzed on stuff that I know. And then, to even talk about some of the stuff that they were talking about lyrically — your relationship to this is different than mine, yet you are the one paying to hear it.
But I'm just working, I don't even care how diverse the audience is, I'm just working.
Maybe it's a certain level of self-respect that keeps Black people out of those genres. I don't really lack self-respect, but I've just been treated like shit in so many areas of my life that at least this way I'm playing art and channeling that. You have to have enough love for traditional music to do that as well.
I know a lot of Black musicians who can play Americana music but they just play whatever other music they want to play.
Another thing I wanted to add is, I am hardly interested in hearing new old music. If I'm going to listen to Americana, I would rather listen to new stuff. Everybody already says things like they used to say in the '30s, and it's corny, like you're trying to sound old-timey. At least Blind Boy Paxton actually sings like he stepped out of a time machine. AmericanaFest still be talking about the railroad tracks and then they get off and get on their iPhone and they livestream on Instagram. I'm like, "What year are we in? Cuz you were just singing about the Great Depression."
Brian Farrow (Gangstagrass)
I don't think it really can be more welcoming and supportive based on the origins of the genre and the cultural voyeurism that comes about when the industry tries to be inclusive of these different cultural musics. It's like looking at the people but not genuinely being interested or involved. Arts centers use culture as a selling point. There has been this new fervor for cultural music in the Americana scene and they hire cultural acts to sell to folks because of this interest. People got tired of just a bluegrass band playing again and again and again.
I see the scene looking for answers on how to be better but I don't think I necessarily have an answer on that front. I was just talking to a friend of mine and there's a lot of ways that the music industry disrespects Black musicians, musicians of different cultures, and musicians generally.
I don't know if I have an answer for you, and if I did I don't know that I'd give it to you.
I'd rather see the industry burn to the ground and build something new from the ground. Include some varied voices at the beginning and we might not be at this point.
P.S. After reading everyone else's responses, I'd like to add, I would get drunk listening to Blind Boy Paxton — I'd get drunk with other Black folks too. I hope to see him in such an atmosphere someday.
---