THE LONG HAUL: Goodbye Unemployment, Hello Overwhelm
---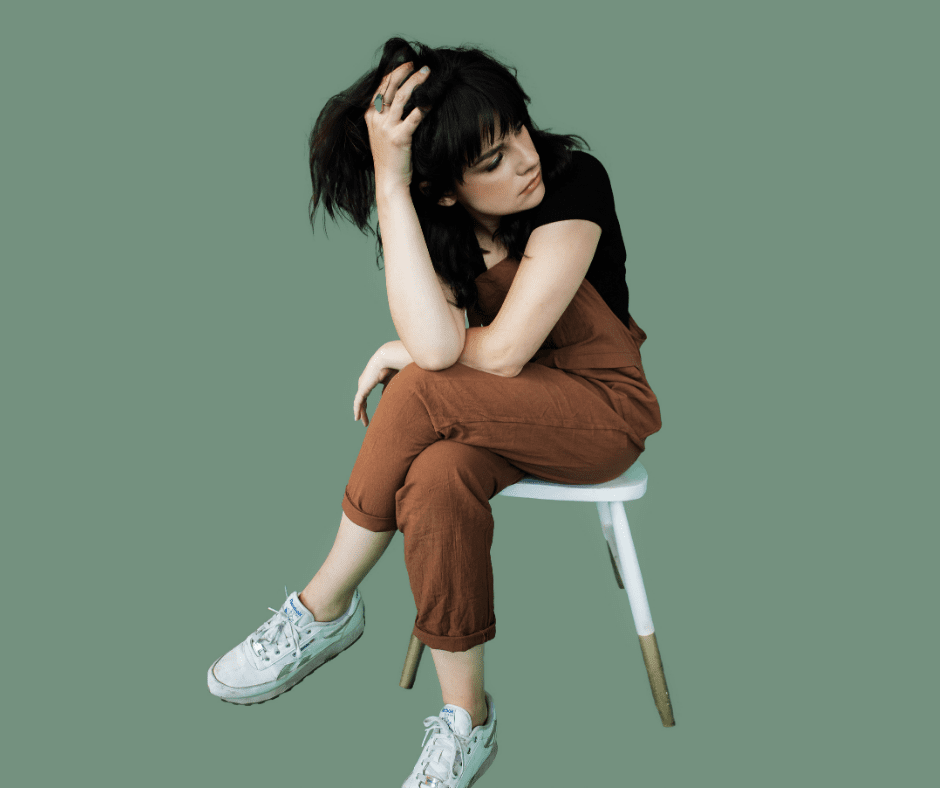 Photo by Natia Cino
Whiplash?!? Is this you? Is there anyone who doesn't feel like their head just got smashed into their dashboard from a sudden stop, only to be slammed back into their seat again from rocketing forward at full speed? Now that my fellow musicians and I have spent over a year complaining about how the rug has been completely pulled out from underneath our livelihoods and identities, I am here today to complain about it coming back!
Between February of last year and now I played the sum total of one live show for actual in-person humans. It was an outdoor show at the Burl in Kentucky, opening for Molly Tuttle. I played solo, and left merch on a table unattended with my Venmo handle and hand sanitizer. What in 2019 would have been an everyday (though still thrilling) event was, in November of 2020, such a huge hit of adrenaline and dopamine that my heart was racing the entire two-hour drive home and I couldn't fall asleep until 3 in the morning. Luckily, I had about six months to recover before being given the opportunity to perform again.
Fast forward to April 2021, and my inbox is flooded each day with potential opportunities, each one leading to its own excitement, adrenaline, and then anxiety spiral with concerns over logistics, scheduling, and making the right choices, and trying to sound good and look good at the same time. The pandemic has manifested some creative new ways of promoting and consuming music, and many of those are here to stay, even as our old options return. This means that there are more choices than ever before to consider and balance: live shows, podcasts, PR interviews, livestreams, festivals, Instagram takeovers, remote recording sessions, in-person recording sessions, pre-recorded concerts, long-distance collaborations, TikTok, Twitch, Patreon, video shoots, and of course … practicing my instruments? Writing songs? Right, I still need to fit that in.
Yes! I reply, Would love to! Sounds amazing! Give me money! Give me my purpose in life back! Thank you for caring about my art! I feel high as a kite! Things are happening! And then two minutes later … Who will play bass on that show with me? Should we fly into Newark or JFK? Do I have the right sound setup for that livestream? I already booked that day for another session. I haven't changed my guitar strings in four months. Should I use mics or plug in? Is any of my makeup not expired? What are clothes? Should I take the good show with the long drive or the less good show with the easy routing? How does social media work now? Am I supposed to promote this on TikTok? What are the lyrics to this song I have sung approximately 2000 times? How did I ever do more than one thing in a day? Why am I so exhausted? Oops! I showed up to this recording session without my fiddle. Aaaaaand, right on cue, here come my old friends comparison and self-loathing!
In all seriousness, I am not actually here to complain. I am here with a message of compassion and empathy to my friends and colleagues: You are not alone in feeling completely off balance right now, and occasionally wanting to crawl back into the hole of 2020 (after all, we had JUST figured out how to make it a comfortable one!). Let's go easy on ourselves and each other as we ease (sprint) back into this frantic life we used to be so good at navigating. I can't wait to share music with you all again, live and in person. In that moment, it's always worth it.
---