THE LONG HAUL: Dreaming of Getting to the Gig
Posted On September 23, 2020
---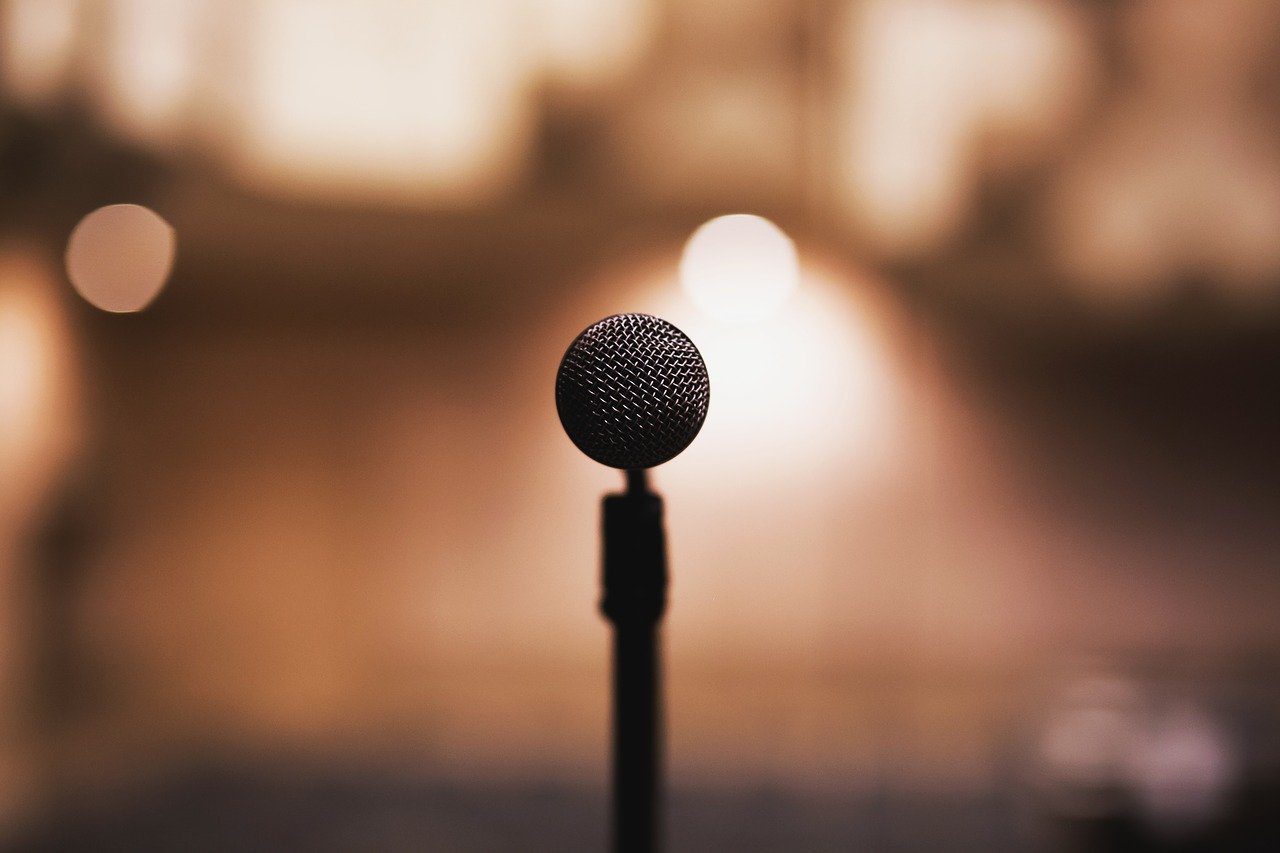 Almost seven months into this pandemic, the novelties of staying home are really starting to wear off. We've planted our gardens, we've baked our bread, we've read our books, and now we are all just really ready to take our lives off of permanent hold. My personal day-to-day used to involve playing live shows for now unsafe numbers of people, a fact that I certainly took for granted at the time. As I write this, I'm preparing to play my first show since March for real in-person humans (25 of them, socially distanced and wearing masks)!
In preparing for this show, I started thinking about all the small experiences that go into a "gig" day, and the normalcy that those sensations bring to my life, and how much I miss them. For many musicians who I know are not playing shows anytime soon, I thought I would write up a little story. A "sensual fantasy," if you will, for out-of-work musicians. Preparing for a show is at once completely mundane and perfectly titillating during this time of scarcity. I hope you all enjoy this visualization, and that it can you bring you back to the days of joyful normalcy:
It's about 4:30 p.m. and the sun is just starting to sink, the first feeling of evening is in the air. You've just come back from the gym, showered, and dried your hair. It's time to start packing up the van. Your phone starts going off, texts from friends asking if they can be on the guest list, some letting you know that they won't be able to make it but to "Kill it tonight!". You smile and reply to Michelle, who often gives you free shots at Robert's, "Of course!"
"OK, focus," you think. Running around the house you pack up your guitar, capo, banjo, fiddle, tuning pedal, chord, rosin, charts, what am I forgetting? Now you're actually running a little bit late. You skip downstairs and start pulling clothes out of drawers. I definitely should have decided this earlier, you think to yourself. With no time to spare you settle on black with black and black shoes, always a safe choice. You throw your clothes, makeup bag and hair curler into a backpack and bring everything out to the van. What am I forgetting? Microphone! You run back into the house and grab your Ear Trumpet Labs microphone (TM) and get back into the driver's seat. Taking a deep breath you pull out your phone to check on the traffic. SHIT! Completely red on the highway going from East Nashville into the Gulch. You decide to brave it on Gallatin Road.
Backing out of the driveway you narrowly miss the garbage bin, but manage to finally start heading to the venue. But at the first stop sign, you suddenly remember, MERCH! Making an illegal U-turn you beeline back to the house, throw a box of records, a box of CDs, and a random assortment of T-shirts into the van, hoping that you somehow grabbed a good span of sizes. Back in the driver's seat you go.
About 10 minutes out from the venue, stuck in traffic, you call your sound engineer for the evening, Sean. "I'm so sorry, I'm just running a little bit late, but you can get started setting up without me". "No worries," he says, "nobody's here yet anyway, I'm just grabbing something at Turnip Truck, do you want anything?" "OH MAN, can you grab me one of those fancy kombuchas?" you reply.
You finally arrive at the venue to find that, indeed, nobody is there. You check your phone, it's 5:15 and the soundcheck was supposed to start at 5. Sean's car is parked next to yours in the gravel lot and you wave at him as he walks back toward you from the Turnip Truck parking lot. You call the venue contact and get no reply so you sit down on the back of your van and take a deep breath. Always the hurry up and wait, you laugh to yourself. Anyway, you're here now.
A few minutes later the venue is unlocked, and you walk into a cool dark room, the walls plastered with old Bill Monroe show posters. There is a faint smell of pizza and spilled PBRs, which sends a warm tingle through your whole body.
The setup begins. You move instrument stands to the stage, and Sean starts running XLR cables to each vocal mic. Your bass player and guitar player arrive and start their DI's on the stage. You check on all of your instruments and then begin setting up merch on the small folding table.
"Should we get some sounds?" Sean asks. You try to find your bandmates, but one of them is outside on the phone, so you just start singing by yourself into the center vocal mic. As Sean dials in the reverb and EQ, you look around at the chairs and tables, remembering coming here to see Cadillac Sky when you were 18 with your older brother. That's the corner table where you sat. And the one in the back is where you first saw Tim O'Brien perform when you were just 16, on a trip to Nashville with your family. And that one over there is where you went on a date with that bass player to see The Time Jumpers. Man, that was a good show.
"Ok that's good!' says Sean, and you realize you've been singing aimlessly for far longer than was necessary. "Sorry!" You laugh. Your band has returned to the stage. Should we try something? You ask everyone. Let's start at the top of the set.
Your guitar is out of tune, and you stop playing for a moment. The EQ sounds terrible and the bass is rattling the stage. But as the song continues, each element slowly locks into place. You can hear the harmonies coming through your monitor and you look over at your friend Cy, and smile at the feeling of singing together. Your words ring out through the empty room, and you feel a special kind of power in creation.
After sound check, you move all of your instruments to the green room, and use the bathroom, checking for feet first (the "doors" are merely curtains and you've learned that lesson too many times). Then, you head out with the rest of the band for Otaku Ramen. There's two hours until the show, and you're looking forward to pregaming with some shoyu tonkotsu.
After a delicious dinner, you are feeling more relaxed, if not a little too full. You head back to the venue and hole up in the green room, as the doors have opened and people are starting to trickle in. You glance at yourself in the mirror — yikes, better get changed. As you curl your hair and put on your makeup you try not to stress about the turnout. You listen to the sounds on the other side of the wall and try to imagine how many people are out there. You mentally go over who told you that they were definitely going to make it. You try to forget that your manager sent a new publishing contact to check out your show. You hum to warm up your vocals. Finally you decide that you look respectable enough, so you pull out your fiddle and start playing scales, trying to calm your nerves and get your intonation in check.
You look at the clock, 15 minutes to showtime. SHIT, you need a set list. You look around for a Sharpie. There's gotta be one somewhere. You run around to the bar, "Do you guys have a Sharpie? Oh, actually could I also get a beer, and a water? Oh great, thanks so much!" Still no set list. Focus! You bring your various beverages back to the green room and sit down with a piece of paper and a Sharpie. You think about the 45 minutes ahead of you. You imagine how it will feel to sing each song, what feels vulnerable, what feels joyous, what to start with, how to conclude, what you want to talk about on stage.
With the set list finally complete, the venue manager walks in. "Ready to go, guys?"
"Yep!" you say. The house music goes off and you grab your fiddle and walk on stage with your band. The banter dims, and the audience begins to applaud. You step up to the center mic and smile. It's a full house, and it's going to be a great night.
---