THE LONG HAUL: Complicated Relationships
Posted On September 13, 2023
---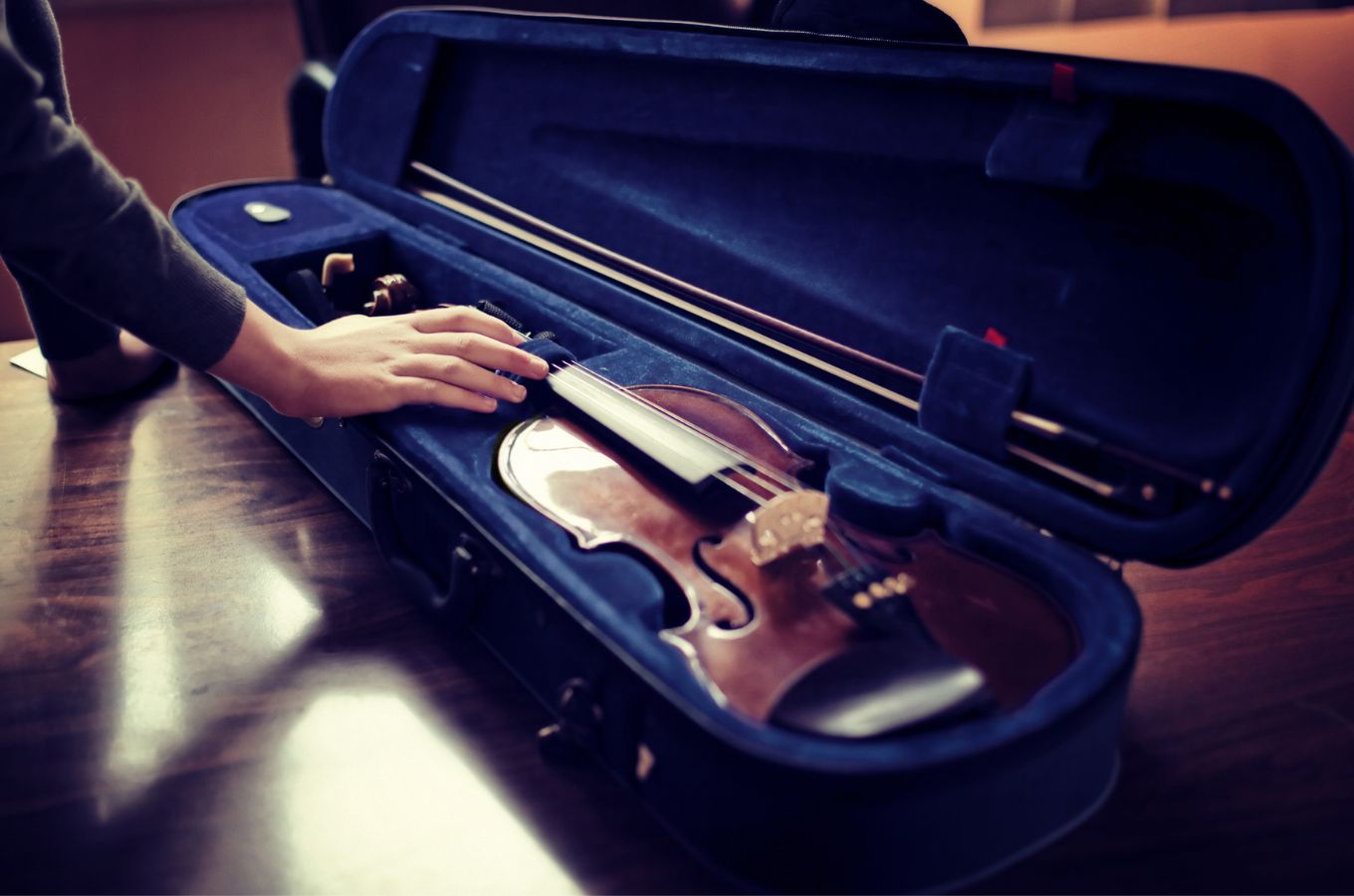 Photo by vasiliki / Getty Images Signature
Sometimes I think that the most complicated relationship I have in my life is with my fiddle. Maybe this is a testament to how lucky I've been with my family and friends, but It's true! I've played the fiddle since I was four years old, and she is so tied up in my identity that I often don't know where I end and she begins. Some days she makes me feel powerful and free, some days she makes me feel idiotic and abused. Sometimes I want to throw her in the garbage can.
As a teenager I lived and died by my fiddle. While I went through my awkward high school years, breaking up with boyfriends or fighting with friends or feeling ugly at school, fiddle music was my secret hiding place. It was a whole community that nobody else understood and that I could run away to when I didn't like my day-to-day. I would spend hours imitating my favorite players and trying to get the notes and the bow patterns just right.
When I finally moved to Nashville, I was sure that I wanted to be a fiddle player. It was all I thought about, and the only thing I pursued, even as I constantly doubted my abilities in the face of so many phenomenal musicians. When I started a duo, 10 String Symphony, with Christian Sedelmyer, it was because of a shared obsession with the fiddle. All we wanted to do was spend hours improvising over fiddle tunes and creating strange discordant string arrangements for songs. But after years of recording and touring in that format, I started noticing a sense of dread around the instrument.
Whenever I thought about playing the fiddle, it was with a sense of obligation and stress. Knowing how hard it would be to get everything in tune, to live up to my own expectations, to not feel competitive and stupid in the face of Christian's prowess on the instrument. I think I began to hate it.
It's a strange thing to hate something that has become so much a part of yourself. I felt like a failure, and I turned some of that hatred and frustration in on myself. I could never escape my love of music though, and I rechanneled it towards instruments that I had no expectations on. I had started playing banjo more, and some guitar, and thinking about writing songs more often than writing tunes. When I went to record my first solo album, Shame, with Andrew Marlin producing, I told him that I didn't want us to feel we "should" put fiddle on anything, even though it was still my main instrument at the time. "I don't care if there's no fiddle on this whole album," I said. The sense of freedom I felt was a revelation.
For years now, I've avoided spending too much time with my fiddle, keeping in shape just enough to get by on my gigs without learning many new skills. A few months ago, I had a stress dream in which my mother told me, "Your fiddle playing is getting decidedly mediocre!" This is hilarious because she would never say that to me even if she thought it. But I woke up in a cold sweat and immediately started practicing. Even in trying to avoid identifying as a fiddle player, I'm too scared to let it go altogether. It seems that being able to play fiddle is so heavily a part of my self-worth that I have stress dreams when I don't practice for too long.
After taking some time off from the fiddle grind, I've found myself inching back toward the world of fiddle tunes. I've started looking forward to jamming again, filing away new tunes that I hear to work on later and actually enjoying spending time with the instrument. I'm hoping that after learning to grow without her, I may be able to find a place for her in my life again, away from stress and expectation.
If you've ever wondered why some musicians insist on playing instruments they aren't even good at (ahem, me), now you know … It's a complicated relationship!
---