The East Pointers at the Metropole, Katoomba
Posted On December 12, 2017
---
Nestled above Nova Scotia and New Brunswick on the edge of the Atlantic, Prince Edward Island is the smallest Canadian province. It is home to just 150,000 people, on par with Clarksville, Tennessee, and Sunnyvale, California.
It's extraordinary, then, that PEI artists released three of my favourite albums of 2017.
I've long admired Rose Cousins' piano-based ballads, and Natural Conclusion was a worthy follow-up to 2012's We Have Made a Spark. Even better was retro country singer Whitney Rose's Rule 62. For mine, it shaded Margo Price's second album, and that's high praise.
Somehow the East Pointers had largely escaped my attention, despite their frequents trips to Australia. When they were booked to play close to my home I sought out their current CD, and it was a good move. Impeccably produced by fellow Canadian Gordie Sampson, What We Leave Behind is a classy collection of original songs and tunes. The East Pointers build on traditional music, pushing it in new directions and taking inspiration wherever they find it. ("82 Fires" was inspired by a bushfire emergency while the boys were on tour in Tasmania; the instrumental "Party Wave" by surfing in New Zealand.)
The East Pointers are Tim Chaisson (lead vocals, fiddle), Koady Chaisson (tenor banjo), and Jake Charron (guitar, keyboards). Tim, at 31 the baby of the band, has been playing professionally since he was 14 and made his first recordings at 16. He is several albums into a solo career which exists alongside his band duties. Chaisson's voice is sweet and pure, and he lends a little sheen to the group's sound.
This Australia/New Zealand run for the band is two months, taking in a number of summer festivals and bigger rooms in the cities. I felt very fortunate to see this intimate show at the Metropole, a gracefully aged guest house in the mountain town of Katoomba. The performance space has a quaint yesteryear feel that suits folk music.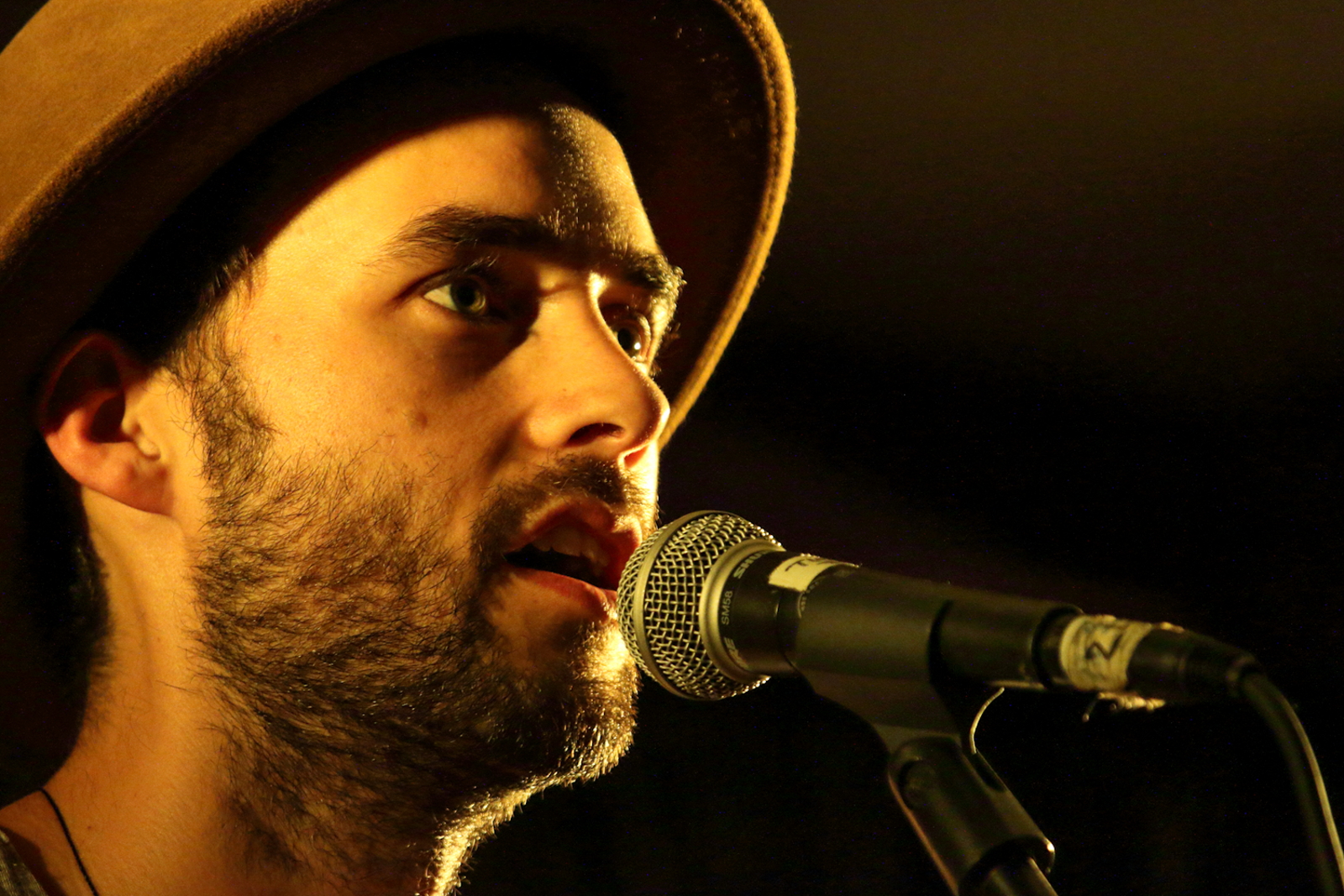 By and large, East Pointers' instrumentals don't stray too far from tradition, while the vocal numbers have the wider appeal of rootsy pop. The live trio format deconstructs the songs a little, removing some of the studio varnish. Jake's occasional keyboards and Tim's percussion (tambourine played with a foot pedal) are the only embellishments.
Cousins Tim and Koady's family are steeped in traditional music and they are clearly proud of this heritage, being deeply involved with the Rollo Bay Fiddle Festival, established in the mid '70s when it was feared Prince Edward's music tradition might die out.
Multi-instrumentalist Jake Charron, from Ontario, is also from a musical family. His brother, Kyle, with whom he has recorded, is an outstanding fiddle player, having won numerous Canadian championships. Apart from guitar and keyboards, Jake is also a fine banjoist.
Musically, the interplay between Koady's banjo and Tim's fiddle may be the band's motif. The show began with "Tanglewood" (which opens the CD), a slow, melodic banjo tune giving way to an up tempo Celtic workout featuring Koady and Tim exchanging lines. In some better world, "Tanglewood" might be a radio hit.
The same could be true of "Two Weeks," a song about the trials of "fly in, fly out" workers; a sad song wrapped in a sugar coating.
"What We Leave Behind" is a whisper-quiet instrumental, two minutes of cinematic reverie.
Like most East Pointers songs, "Miner's Dream" is accessible on first listen. This one morphed into an enthisiastic sing-along – no mean feat with an Aussie audience.
The night ended, as you would guess, with a couple of sets of dance tunes. By the standards of their festival sets, through a full PA, it may have been sedate, but it was mighty good fun.
Along with their support act, the Tasmanian duo of Tash Parker and Emma Anglesey, The East Pointers gave their Katoomba audience a memorable night out. Lean forward and listen, get up and dance.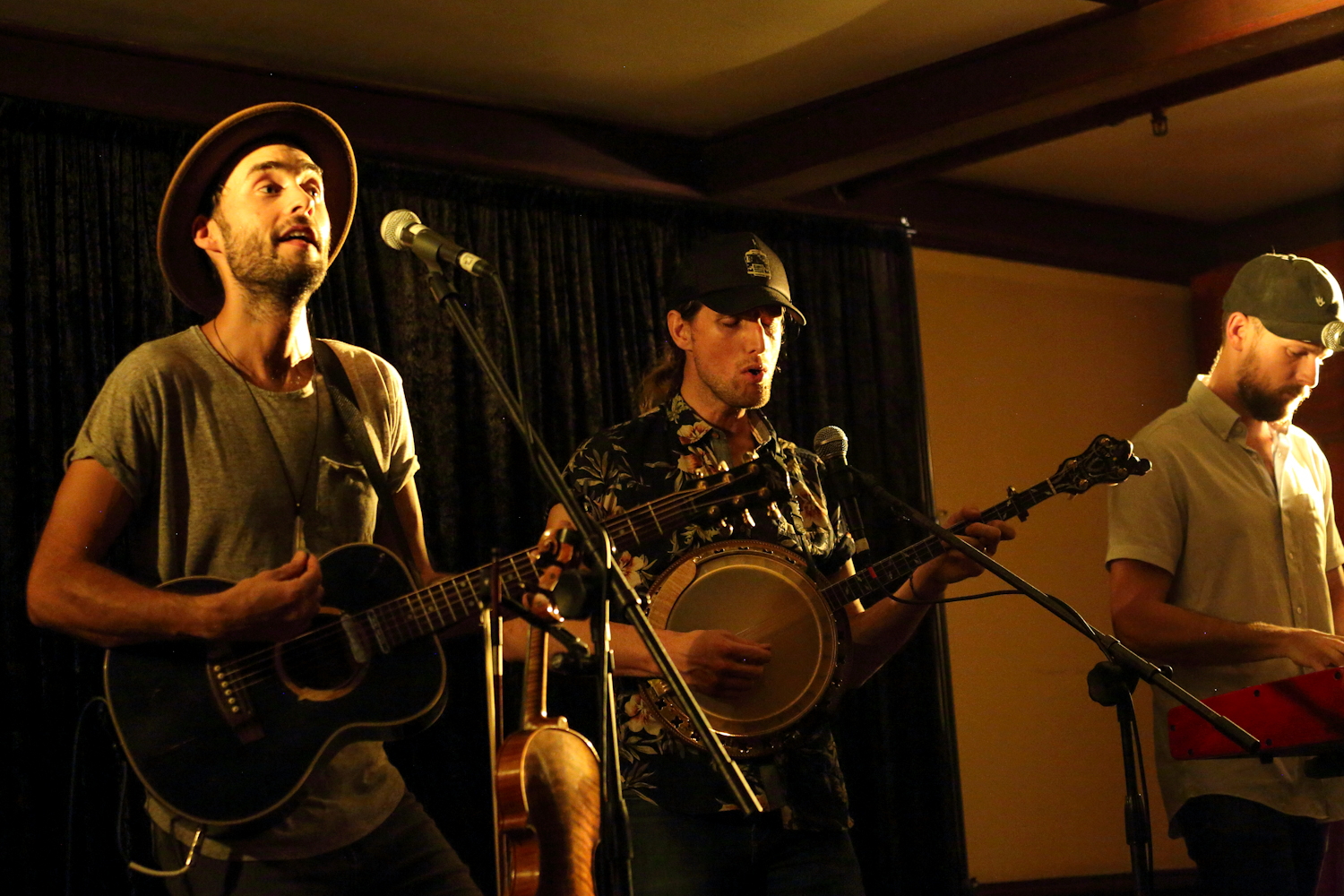 The East Pointers play shows in Australia and New Zealand until the end of January 2018.
---