The Bright Siders Explore All Sides of Kids' Emotional Lives on 'A Mind of Your Own'
Posted On January 21, 2021
---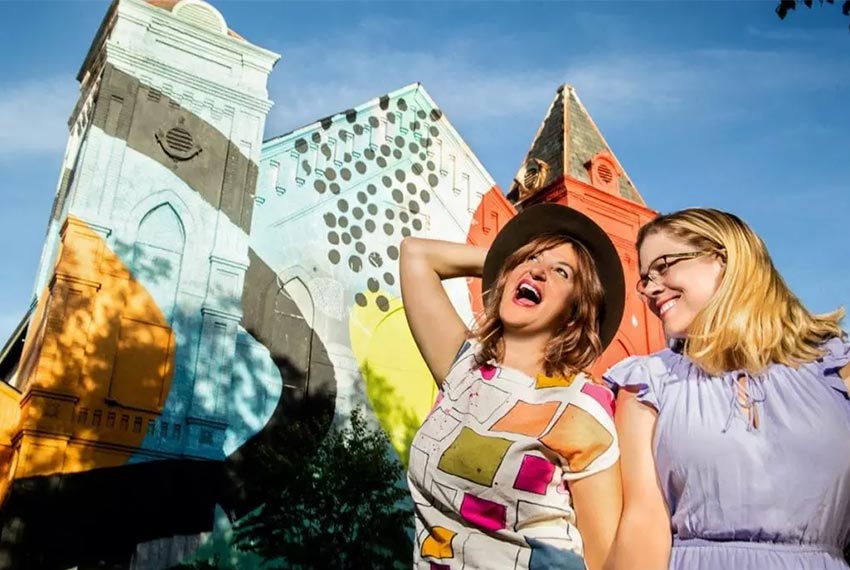 "Why write a song, why create such a thing / When you could just speak what you're trying to sing?"
The War and Treaty's Michael Trotter poses that question in a rap in the bridge to "The Song About Songs," the opening track to The Bright Siders' new album, A Mind of Your Own, releasing Friday.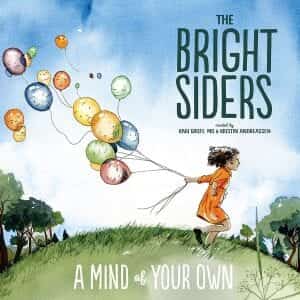 The answer is at the heart of the project, an album spearheaded by singer-songwriter Kristin Andreassen and child psychiatrist Kari Groff with songs aimed at helping children understand their emotions and engage their empathy.
The songs help young listeners understand feelings as basic as anger, sadness, and fear and as complex as connecting across cultures and recovering from mistakes. And while skits between the songs set up a little bit of plot and help kids put themselves into each song, the music is where the message is really conveyed.
"There is something different about when you're making art, it gives people an ability to communicate something that maybe they couldn't say in words," says Andreassen.
The rest of "The Song About Songs" lists lots of reasons why singing is, in some cases, better than saying, including these, sung soulfully by Michael and Tanya Trotter with help from a chorus of children that includes their son, Legend:
I sing to say I'm feeling happy
I sing to be more understood
I sing to say I really love someone
And sometimes I sing just 'cuz singing feels good.
Not Just the Bright Side
Groff and Andreassen met about a decade ago at an Ashokan Center music camp, where Groff was polishing her fiddle skills and started chatting with Andreassen, an instructor, about her idea for a children's album.
They discovered they both had grown up loving Free to Be … You and Me, a landmark 1972 children's album from actress Marlo Thomas and friends — including Diana Ross, Carol Channing, Harry Belafonte, Cicely Tyson, and Alan Alda. The album offered an alternative view to then-rigid gender stereotypes with songs like "It's All Right to Cry," sung by former pro football player (and proud needlepointer) Rosey Grier, and "William's Doll," about a boy who prefers dolls to sports equipment. The title track imagines a land where kids can be who they truly are, free of judgment and without having to hide their feelings.
For A Mind of Your Own, Groff and Andreassen likewise wanted to celebrate childrens' feelings, as realistically and as frankly as possible. The real-life, modern-day scenarios in the album's 10 songs and accompanying skits, like your dad turning off your video game console or trying to sleep when you're afraid of the dark, stem from Groff and Andreassen's own childhood memories as well as situations Groff encounters in her work with children in New York City.
They built the songs slowly amid their work on other projects and occasionally played live for groups of children and parents, but when Smithsonian Folkways expressed an interest in putting out the album, they had the fuel they needed to finish. To record the songs, they called on a large cast of collaborators, including Punch Brothers' Chris Eldridge, who co-produced A Mind of Your Own with Andreassen and performs on several songs. Also featured are The War and Treaty, Punch Brothers (credited as The Hokes, a tongue-in-cheek alter ego to mark their use of electric instruments), Ed Helms, Kaia Kater, Gaby Moreno, and The Milk Carton Kids' Joey Ryan.
Groff and Andreassen call their collaboration The Bright Siders, but the album's songs span a wide range of emotions, not just the happy ones.
"We didn't want it to be all sunshine, because life isn't all sunshine," Groff explains. "We chose the name Bright Siders because I do believe that for young children, optimism is an important gift. I didn't want it to be like, 'Life is always amazing, and you will always be happy.' It's more like, 'No, actually you have a mind of your own, that is a gift. You are unique, you are an individual, you have your own set of feelings.' Kristin and I both wanted to validate that for children, by reminding them that that is a wonderful and amazing thing to recognize, that you have agency and agency is important. The earlier children can develop their sense of self and realize that they are free to choose the person that they want to be, that's very important."
Try This at Home
Most of the songs on A Mind of Your Own feature kids singing backup or trading lines with their adult collaborators, a tried-and-true method for capturing kids' attention and signaling that the songs are for them. Specifically, The Bright Siders aimed their songs at kids ages 4 to 8, who are just learning to navigate their emotions and the complex larger world. But the catchy melodies — as well as the messages — resonate with grownups as well. (Who wouldn't want to hear The War and Treaty sing about the joyfulness of creative expression or Punch Brothers rock out hard as they get to the heart of what's really behind a bully?)
Groff and Andreassen wanted to appeal to parents and kids alike so the songs could provide a starting point for conversations about emotions.
"I think the album can be put on in the background and just sort of listened to, and you get what you get on any given day, maybe one song's more relevant to you than another," Andreassen says. "But each of these individual songs sort of functions as a world unto themselves. We would very much like to get this album picked up by teachers or therapists or people who actually work with children on their emotions."
To that end, the album's liner notes include "Try This at Home" activities that can help adults put each song's message into motion with their kids, a further way of equipping kids with strategies they can use to both embrace and accommodate their emotions in their daily lives.
On "You Do You," a drum-and-bass-driven song featuring Australian folk-pop duo Oh Pep!, one kid helps another through being left out and feeling that they don't fit in.
You are cool just the way you are
Be yourself, the coolest thing by far
No one else out there can be you
It's true, my friend, you do you.
The sentiment, which echoes that of the title track of Free to Be … You and Me, is uplifting and affirming, but it's couched in real-life scenarios that anchor it to a healthy dose of reality, a feeling that the singer really sees what this kid is going through:
If they're all standing in a bunch
Maybe at school in the yard at lunch
Every snicker feels like a punch
Every whisper, you hear your heart crunch.
The "Try This at Home" for "You Do You" suggests talking with children about social exclusion and the feelings around both being the excluded kid and seeing the excluded kid. "Teach your child to celebrate their own uniqueness as well as appreciate the qualities of those around them," the note advises.
Such empathy is at the heart of the project, Groff and Andreassen say. Not every child has experienced being the new kid or freezing up at a talent show audition, but understanding those and other emotions can help them be more understanding of their peers.
"Even if somebody is not having this particular feeling," Groff says, "parents can say, 'Well, there are people that you know who do, let's try to understand the process, or maybe you know somebody, maybe you could help out.'"
'Remember Being Children' 
In addition to empathy, a sense of fun shines through each track on A Mind of Your Own — including on some improvised lyrical additions from The Bright Siders' collaborators, like Joey Ryan's "Could I interest you in a game of freeze tag? My mom encourages it 'cuz it wears me out" on "Vamos a Jugar, Let's Go Play," a duet with Gaby Moreno that portrays a budding bilingual friendship.
And compassion comes through too, which Groff and Andreassen credit to their collaborators' enthusiasm for the project.
"Anybody who was involved in this project was involved because they cared about children and children's mental health," Groff says. "They weren't doing it for the money, they were doing it for the love. They were doing it for the purpose."
She continues: "It involved so many people, and they're all interested in the mission of the album, which is to foster good communication between caregivers, teachers, parents, therapists, and children about their self-esteem, about developing empathy, about developing compassion, about developing their own voice, their own sense of self, about validating emotional experiences instead of suppressing emotions."
The connection was strong, Andreassen believes, because some of the collaborators are parents themselves, as Groff is, but others, like her, "just remember being children."
"One of my angles on this is just thinking about how much of the suffering in our world really has to do with the individual suffering of humans and the unaddressed emotional trauma of young people," she says. "That's an opportunity, if we can speak to young people sooner and more effectively about how to manage our emotions, how to breathe, how to learn fairly simple concrete actions they can take to understand, process, and communicate our emotions. It's not a peripheral life skill, it's core to a functioning society. We can look at the ills of our society right now and see it through a lens of psychological suffering and it would explain a lot. So if we can do something to heal that, if we can do something to plant a seed of learning more emotional resilience and strength and coping mechanisms at a younger age, literally our entire society will be better for it, measurably."
---