The 25th XPoNential Music Festival
---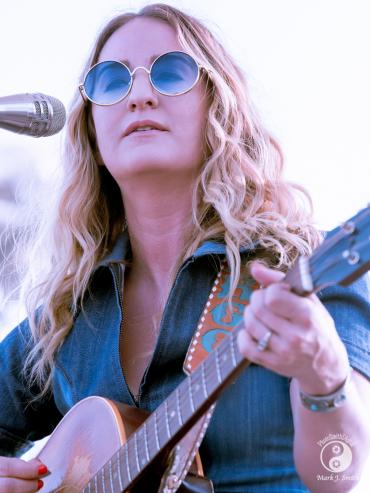 XPoNential Music Festival
Wiggens Park
Camden, NJ
7/27-29/2018
This was a benchmark year for the music festival presented by Philly radio station WXPN. This was number 25. It was definitely a cause for celebration.
Due to scheduling obligations I wasn't able to cover the entire festival as I usually do.
Reviewing for No Depression Magazine I decided to make sure I covered a few specific bands. If I got to more, well great. If you read my reviews you know I am always looking to be surprised. Oh I got one for sure. Later for that.
I have shot them before and they are getting to be my favorite not local but nearby band.
Is that a category? It is now. National Reserve from Brooklyn has made an impression. This will be the second time I've shot them and I have a feeling it won't be the last. I also have a feeling they are soon to break out. Nashville, Austin, LA, here they come.
One of the bands I absolutely came to see was Lukas Nelson and the Promise of the Real.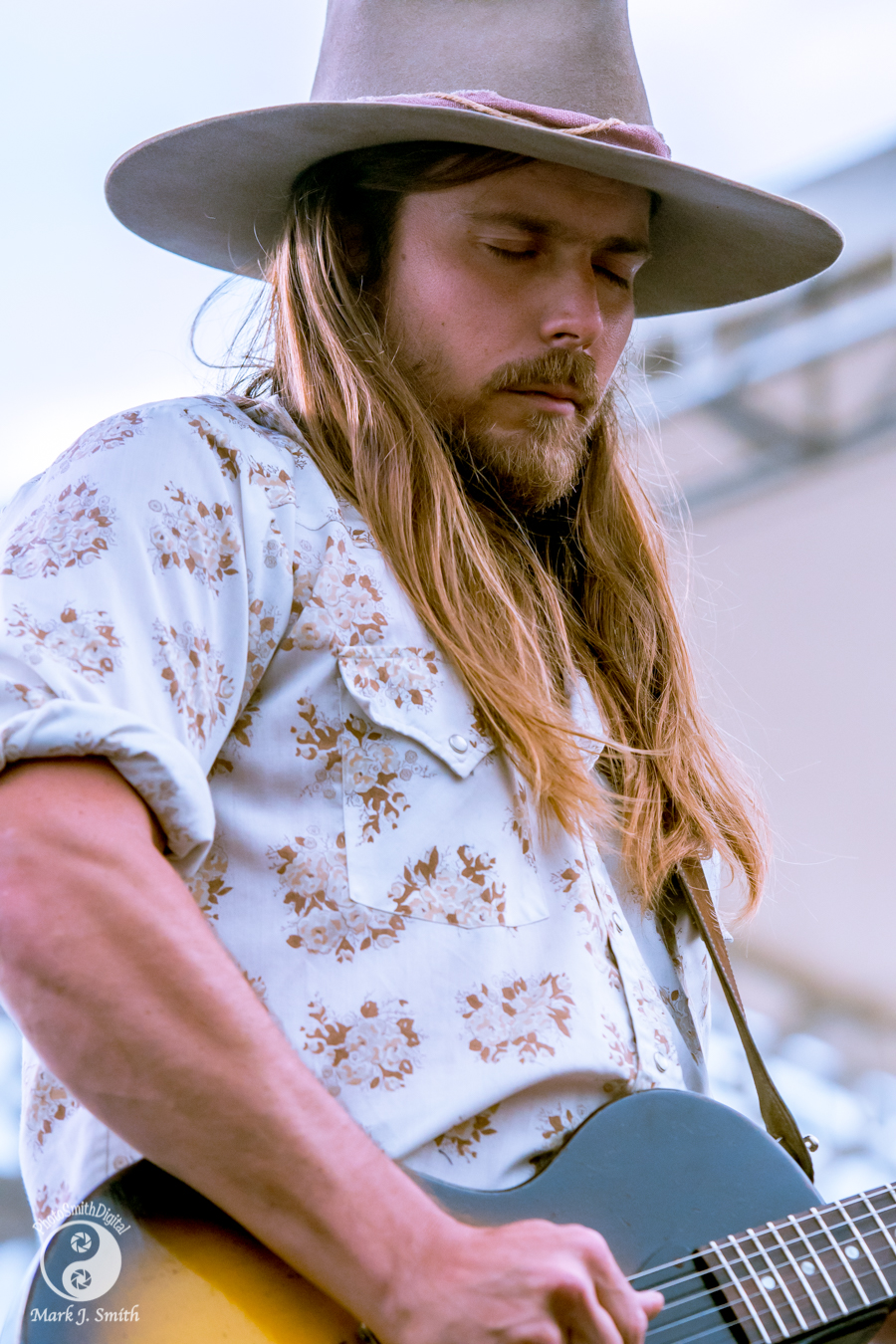 They lived up to everything I had been hearing. Lukas got the place really jumping playing hard rock with a touch of country twang. This band is no hype it is really very good. They started their set with a song that I think is still not recorded, "Entirely Different Stars" which needs to be on a record. He hit mostly on songs from his latest album "Die Alone", "Fool Me Once", I think with that one he has a hit on his hands, and "Four Letter Word' A little later in the set after another of my favorites "Something Real" he did "Forget About Georgia" and "Find Yourself". A great set for sure.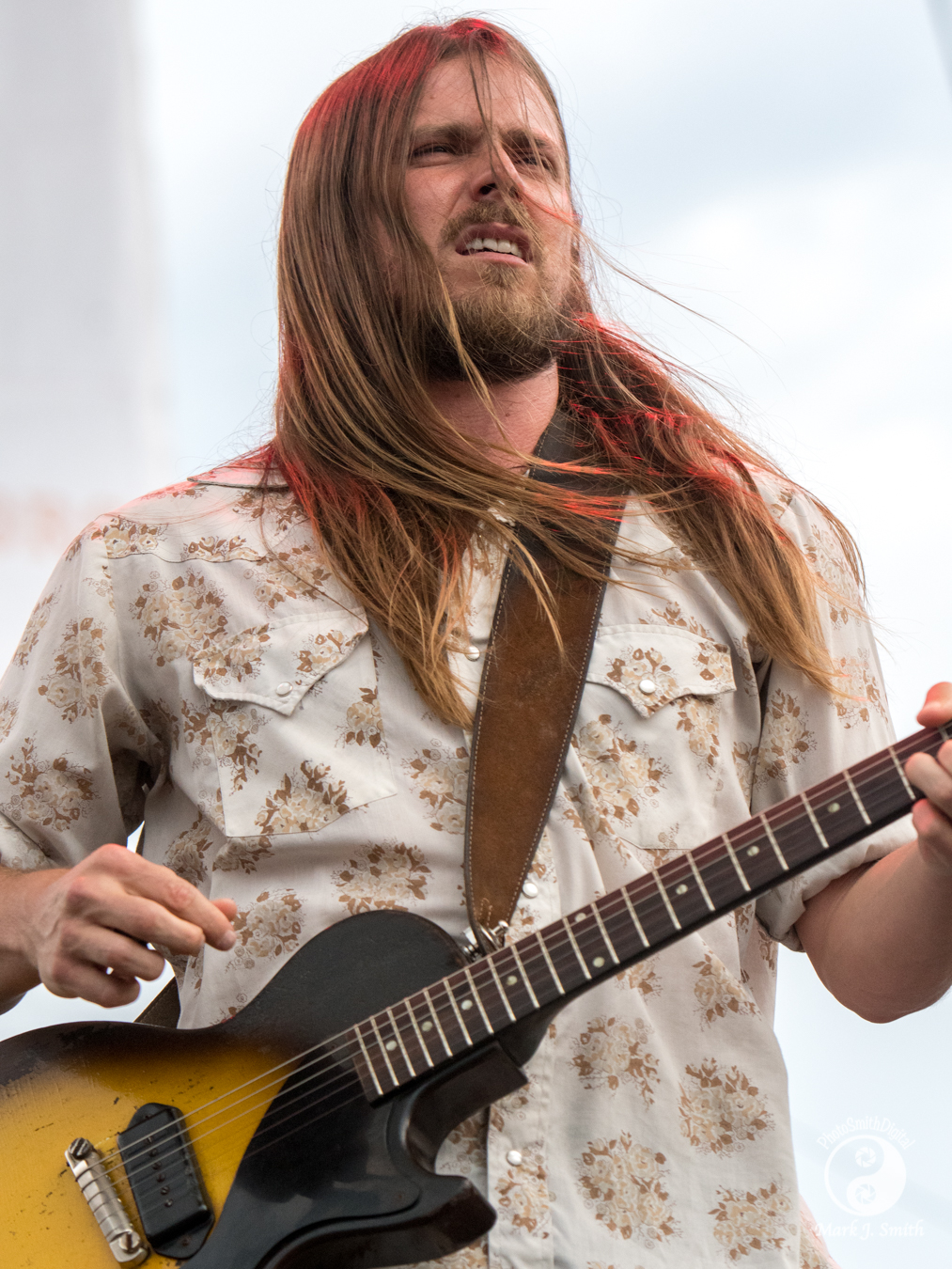 Josh Ostrander is a Philly guy now out of LA. Well, I won't hold that against him. He wasn't on my list of must see but I am very glad I did. Folk rock, indie rock, whatever you call it well, it is good music. His band Mondo Cozmo is really really good and Josh is a very talented guy….really.
I get a lot of emails from PR people and I got one suggesting I catch Courtney Marie Andrews.
She was playing on the Marina stage which due to weather damage issues was difficult to shoot. Well, at least for and old man like me it was BUT, I did manage to catch Courtney Marie's act. Time well spent at the Marina stage. Totally enjoyed her set and you No Depression readers should keep and eye out for her. Great voice, excellent songs, sure to be around for a while growing all the time.
So, now for another performer on my list to see. Margo Price. You No Depression folks have seen a lot of her lately but I have never caught her live and was really looking forward to it. No disappointment here as I was expecting a treat and was delivered a wonderful set of music.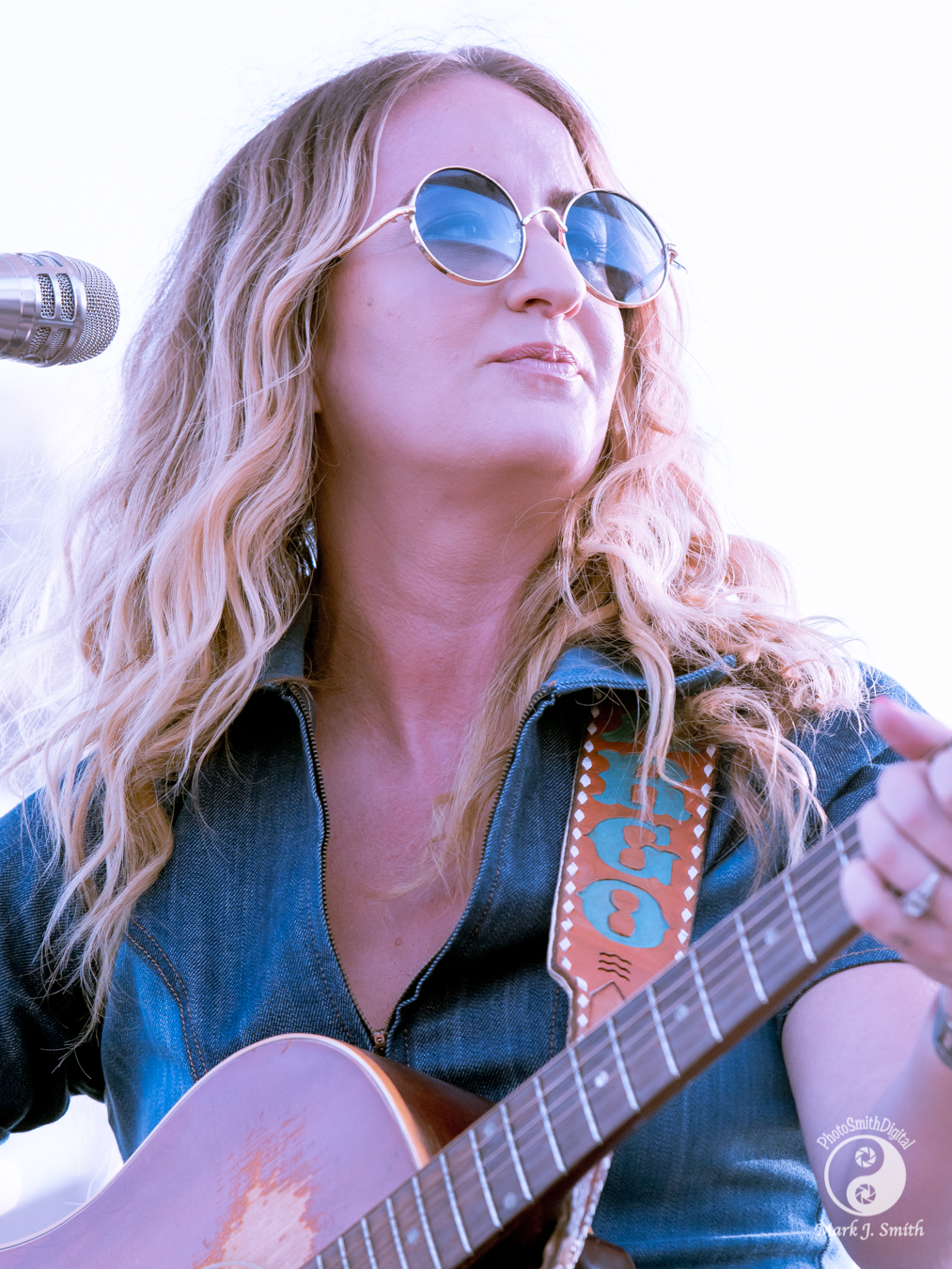 Margo hit the stage with "Don't Say It", "Leftovers", and "All American Made" and then rocked the place with a Tom Petty cover "Mary Jane's Last Dance". The rest of the set consisted of more of her songs and a couple more covers. "Casey Jones" and "Proud Mary" My first margo Price experience will not be soon forgotten.
The festival went on with incredible sets form Phoebe Bridgers, Blind Boys of Alabama, and others. OK, I know you are waiting for my surprise of the fest reveal. Tank and Bangas is a  group I had never heard of. I must be living under a rock as the area in front of the stage was mobbed with very knowing fans. Yes, they knocked my socks off. If you know them you know why, if not look them up. You will love what you find.
Josh Ritter closed out the Fest with an rousing set for all his loving fans who were waiting just for him. Great songs, great music, great way to end a music festival.
Next Summer if you are anywhere near Philadelphia look for news of the XPoNential Music Festival. WXPN has been producing this festival in one form or another for 25 years now and a great one it is to experience.
Mark J. Smith
www.photosmithdigital.com
---