The 2021 No Depression Guide to Holiday Music That Doesn't Suck
Posted On November 29, 2021
---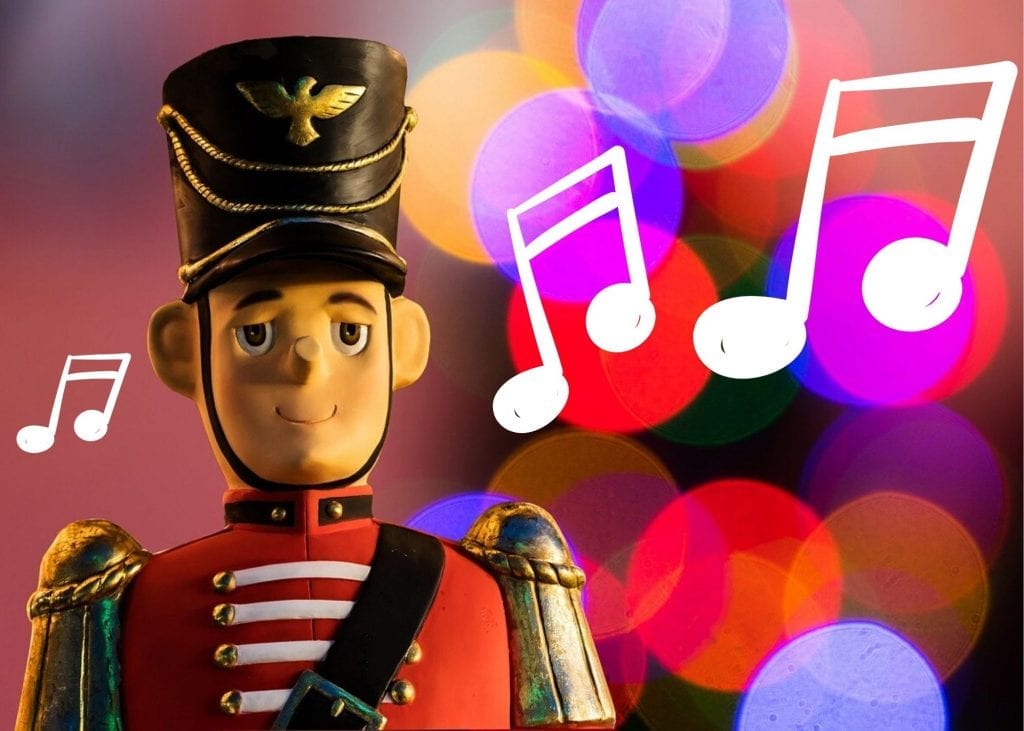 As sure as a cold snap and a thousand Black Friday emails in your inbox, this time of year brings glad tidings of holiday albums. Some, if we're being honest, feel like an idea generated by an algorithm, a rehash of tried and true Christmas classics aimed at getting spins on Spotify. But others are heartfelt and lovingly prepared (even if recording often has to happen in spring or summer to be ready by winter), with truly exciting treatments of favorites nestled alongside originals that reveal something real about the season. It's that last category — the good stuff — we're interested in here at No Depression. So here are reviews of new roots music albums and EPs that will truly bring some cheer to your holiday. And don't miss our playlist at the bottom of the post collecting songs from this list, a little gift from us to you!
Brian Fallon – Night Divine
While many holiday albums strive to concoct a familiar brew of warmth and nostalgia as filtered through an artist's own personality and predilections, few offerings have embodied a more welcoming invitation into their seasonal inner sanctum than Brian Fallon's Night Divine. Drawing from the combined childhood inspirations of hearing his mother's folk songs at home and singing with the congregation at church, Fallon rearranged a collection of classic hymns — both seasonal ("O Holy Night," "The First Noel," "Angels We Have Heard on High") and traditional ("Sweet Hour of Prayer," "Leaning on the Everlasting Arms") — in a manner evoking the mid-century American folk revival spirituals of artists like Odetta, Joan Baez, and Josh White.
Each track is anchored around Fallon's refreshingly uncluttered acoustic guitar and piano, with just the right amount of ornamental trimming — a shimmering electric guitar here, some sparse percussion there, the subtle specter of bass rumbling throughout — to feel like a spiritual sibling of Johnny Cash's American Recordings series. As a bonus, Fallon masterfully chose to omit some of the more traditional holiday album elements (sleigh bells, Santa songs, the cliched "Jingle Bells" coda, etc.), giving Night Divine an evergreen aura that allows for year-round listening enjoyment.  — Will Hodge                  
Tinsel Tracks
Virgin Mary Had One Son
O Holy Night
Angels We Have Heard on High
Amanda Shires – For Christmas
Leave it to Amanda Shires to find the fun in making a Christmas album. The playful singer-songwriter with that quivering belt seems to be having a blast on For Christmas, a mix of originals and classics. Just the right amount of holiday spirit seeps through in songs like "Magic Ooooooh" and "Let's Get Away," a couple of many on For Christmas lovingly backed up by the rich vocals of The McCrary Sisters.
In Shires' Christmas snowglobe, messiness abounds. Glass breaks, tensions run high, and the urge to escape family gatherings is lurking. She adds her own dose of sweetness and charm to the 1940s staple "What Are You Doing New Year's Eve?" and makes "Silent Night" her own with a dramatic piano accompaniment. But the heart of this album lies in a song like the dark humor of "Gone for Christmas." As the bass line creeps, she sings, "I want a massage / On a beach / I want a telescope and money / And I want you / I want you gone for Christmas." It might be bah humbug if it wasn't so on the nose in the era of being stuck inside with loved ones more than ever before.
And just try to keep a dry eye listening to "Always Christmas Around Here," a clever beauty about just trying to make it through. It captures the sometimes-bleak side of the holidays, but somehow also revels in the predictability of it all with a gorgeous sigh. — Maeri Ferguson
Tinsel Tracks
Let's Get Away
Always Christmas Around Here
Hiss Golden Messenger – O Come All Ye Faithful
What makes something a Christmas song? Is it the more literal familiarities like mistletoe, presents under a tree, and a sighting of ol' Saint Nick? Or is it subtler ideas like a sense of community and compassion? M.C. Taylor has become a kind of prophet-like figure through songs about the latter themes, bringing people together in warmth and communion at Hiss Golden Messenger shows for years. On his latest outing, O Come All Ye Faithful, the first holiday record for the band, if not for well-worn covers like its title track, "Joy to the World," and "Silent Night," we would be forgiven for mistaking it for an album for all seasons. Even these Christmas classics sound at home among our favorite Hiss Golden Messenger tunes.
Taylor's perfectly weathered vocals are a match made in heaven with songs like Creedence Clearwater Revival's "As Long As I Can See the Light" and originals like "Hung Fire" and "Grace" that find him searching for lightness, trying to make sense of a world gone awry, and somehow finding humanity even when it feels impossible. The addition of Woody Guthrie's "Hanukkah Dance" rounds out this collection, and vocal harmonies from friends like Nathaniel Rateliff and Erin Rae add a genuine feeling of togetherness in a time when we yearn for it the most. — Maeri Ferguson
Tinsel Tracks
As Long as I Can See the Light
Grace
Lori McKenna – Christmas Is Right Here [EP]
Five original Christmas tunes from Lori McKenna make a truly enjoyable gift this season. The brief but impactful EP Christmas Is Right Here rounds out with a cover of Paul McCartney's beloved "Wonderful Christmastime," which fits just right in McKenna's vocal wheelhouse. A singer with a knack for crafting some of the most delectable tearjerkers, McKenna's EP is an ideal entry into the "sad girl fall" canon.
"Christmas Without Crying" is all nostalgia and time gone by, small-town holiday bazaars and Sunday hymns with a subtle sweep of strings for added effect. And the humble beauty "Grateful" somehow sounds like the sparkle of fresh snow. "All the faith that I've been given / I'll admit some of it's been lost on me / But there isn't one / Ungrateful bone in my body," she sings. We could all stand to take a page from McKenna's playbook.
McKenna is a master at setting a scene, her songs filled with the kinds of vivid details that make them feel real enough to take shape right in front of our eyes. "Still Christmas in Nashville" does it best this time around, as she pays tribute to the local fixtures — the meat-and-threes, the familiar faces — in the "city the dreamers built." After 2020's devastating Christmas Day bombing in the titular city, McKenna's song is like a healing balm, a warm reminder that if Christmas is really about the ways we come together and appreciate what we've got, nothing can stop it. — Maeri Ferguson
Tinsel Tracks
Grateful
Still Christmas in Nashville
Jeremiah Lockwood – The Great Miracle: Jeremiah Lockwood's Guitar Soli Chanukah Record
Most Chanukah music in the popular music lexicon, if included at all, comprises a single cheesy song for the sake of capitalistic representation and meager attempts at winter holiday diversity. But Jeremiah Lockwood — a New York City singer, songwriter, guitarist, and bandleader who earned his Ph.D. in Jewish studies from Stanford this year — has recorded an outstanding instrumental album of Chanukah songs in the style of American primitive icon John Fahey.
The Great Miracle: Jeremiah Lockwood's Guitar Soli Chanukah Record, modeled after The New Possibility: John Fahey's Guitar Soli Christmas Record from 1968, spans eight tracks — one for each night of the holiday. Lockwood blends traditional liturgical melodies from central and eastern Europe as well as influence from his famed cantorial grandfather Jacob Koingsberg, with Piedmont blues playing learned from his other mentor, Carolina Slim.
Those familiar with the original source material will pick up on those melodic lines woven within his deft six-string picking. For example, "Ritual" opens the record with the simple melodies of the bracha, or blessings, but becomes increasingly complex. Lockwood repeats the phrasing multiple times, surrounding them with more and more mellifluous chords and picking until the original prayers become camouflaged within the whole of the song. It's a metaphor for the whole album (not to mention, for many secularized American Jews themselves): maintaining melodies and traditions, but exploring how to make them meaningful and relevant in new ways.  — Hilary Saunders
Tinsel Tracks
Ritual
Mi Yemalel
Little Dreydl
Joe Newberry & April Verch – On This Christmas Day (Dec. 3)
 If you are looking for excellent acoustic music celebrating traditional sounds and themes of the season, look no further. April Verch and Joe Newberry cut to the core of the holidays in their new album, On This Christmas Day. In their classic, stripped-back duo — featuring Verch's virtuosic fiddling and honeyed soprano singing alongside Newberry's clawhammer banjo strumming, Piedmont-style fingerpicking guitar, and flannel-warm tenor — we are treated to a reverent and joyous celebration of Christmas, centering traditional messages of family and faith. This album runs the gamut from the old-time instrumental fiddle-banjo duet Christmas Eve to a jaunty country yodel in A Yodel for Christmas to Uncle John and the Christmas Miracle, a truly classic fireside story recitation by Newberry.
 After 2020's dark and lonely holiday season, marred by a deadly pandemic and travel restrictions, On This Christmas Day revives the spirit of the holiday seasons of your youth, evoking memories of sitting near illuminated trees, drinking homemade cocoa, and snuggling under knit blankets with doting grandparents. May we all be so merry and bright once more. — Kara Kundert
Tinsel Tracks
Round the Christmas Tree
Christmas Eve
First Day of the Year
Pistol Annies – Hell of a Holiday
Pistol Annies celebrate the season with 13 songs that, like frenzied shoppers, scamper from a nod-and-a-wink look at the holiday season that lasts from Halloween until Christmas ("Hell of a Holiday") and the romance of Christmas season and Hallmark movies ("Snow Globe") to a sobering take on Merle Haggard's "If We Make It Through December" and an a cappella version of "Auld Lang Syne."
In the 10 originals on Hell of a Holiday, Miranda Lambert, Ashley Monroe, and Angaleena Presley revel in the many reasons for the season. The swampy country funk "Harlan County Coal," with its Van Halen-like lead guitar solos, delivers an ode to families making Christmas the best they can, with a nod to the dysfunction that often emerges in family gatherings this time of year. "Leanin' on Jesus" opens with the rhythm of a hymn but slips after a brief a cappella interlude into a jubilant gospel soul shake. The sultry, swaying "Come on Christmas Time" is a love letter to Santa — "I've got a crush on Santa / I wanna ride his sleigh / I'd kiss him all the way / I've got a crush on Santa / Come on Christmas Time" — while the soaring "Happy Birthday," with its Beatles-esque chorus, pokes fun at those who say the birth of Jesus is the reason for the season even as they wrap themselves in the tinsel of presents and argue at family gatherings. It's gonna be a hell of a holiday, indeed. — Henry Carrigan
Tinsel Tracks
Hell of a Holiday
Leanin' on Jesus
Come on Christmas Time
Steve Wariner – Feels Like Christmas Time
Steve Wariner offers warm new arrangements of traditional classics such as "Silent Night," and "Go Rest Ye Merry Gentlemen," as well original tunes and songs on Feels Like Christmas Time. His instrumental medley of "Away in the Manger/O Little Town of Bethlehem/We Wish You a Merry Christmas" opens reverentially in hushed tones, almost as if not to awake the sleeping babe in the first song, then elides into similarly peaceful notes on the second, then closes with a jaunty, swinging version of the third.
His original instrumental "Tennessee Snowfall" mimics the flakes falling outside a mountain cabin in the winter and evokes the joy of the season's first snowfall; you can almost hear the laughter of the sledders in his guitar notes. The shimmering guitar notes and vocals of "Our Savior is Born" — another Wariner original — tell the story of Jesus' birth in a song as spare as that birth in a manger, while his "Christmas in Your Arms" is a bright country Christmas love song that celebrates the warmth of home and hearth.
Wariner's smooth guitar rhythms and crystalline lead runs and his silky vocals blend in this soothing collection of Christmas instrumentals and songs that are sure to warm up the hearth and light up the tree this Christmas season. — Henry Carrigan
Tinsel Tracks
Tennessee Snowfall
Christmas in Your Arms
Feels Like Christmas Time
Liz Vice – A Soulful Holiday with Liz Vice [EP]
Soul singer Liz Vice told herself she wasn't going to put out a Christmas record, but we can certainly be grateful that she changed her mind and put together this three-song EP that fills our hearts and holidays with her soaring vocals.
Vice lifts "Jingle Bells" into the stratosphere with her spacious arrangement of the traditional classic; the shimmering soul jazz treatment conveys the ebullient joy of the song and of the experience of the sleigh ride in the snow, as well as the tinkling of the bells that give the song its title. Her soul gospel take on "Joy to the World" evokes the first word in this Christmas hymn's title that seldom comes across when the song is sung in church services. Vice's version should be the one everyone's singing this Christmas, and she should be the one leading the singing.
The funky jazz of Vice's take on "Deck the Halls" reverberates with George Benson-like guitar rhythms and Vice's towering vocals. A Soulful Holiday with Liz Vice wraps up a glittering gift for us this holiday season. — Henry Carrigan
Tinsel Track
Joy to the World
Norah Jones – I Dream of Christmas
Since her diamond-certified, 8 Grammy Award-winning debut, 2002's Come Away with Me, Norah Jones has built her career on defying genre expectations by weaving her breathy rasp and virtuosic piano-playing through all manner of jazz, lounge, blues, country, and pop songwriting. While each of her subsequent albums has managed to effortlessly layer in new influences and inspirations, perhaps no individual record has so singularly encapsulated her impressive musical prowess and boundary-less creative instincts than her newest holiday offering, I Dream of Christmas.
With the track listing split almost equally between Christmas standards and newly penned originals, I Dream of Christmas offers listeners an entrancing dance between familiarity and freshness. The relaxed pop grooves of "Christmas Calling (Jolly Jones)," "Run Rudolph Run," and "Christmastime is Here" find Jones showcasing her radio-ready accessibility on top of some deceptively intricate musical interplay. She also flaunts her undeniable chops as a seasoned jazz bandleader in both trio ("White Christmas," "Christmastime") and quartet ("Blue Christmas," "What Are You Doing New Year's Eve?") arrangements, while occasionally augmenting her bewitching croon and impeccable rhythmic pocket with a Wurlitzer ("A Holiday With You"), cello ("It's Only Christmas Once A Year"), and pedal steel ("You're Not Alone"). However, the most inspired musical moment of the album comes through her reinvention of the Chipmunks classic "Christmas Don't Be Late," where her coy sense of humor and whimsical melodic playfulness manages to infuse her take on the often boiler-plated novelty with a vampy, "one eggnog too many" swagger and sway. — Will Hodge
Tinsel Tracks
Christmas Calling (Jolly Jones)
Christmas Don't Be Late
Blue Christmas
The Well Pennies – Snowed In [EP]
"There's something special 'bout December," Sarah Vanderpool sings in "Kiss Me Under Mistletoe," and it's a good summary of the entire Snowed In EP from The Well Pennies.
The EP's four original songs sing the praises of the whole season, not just the big day, celebrating snow and snuggling up away from it, traditions and togetherness. "Kokomo just doesn't cut it / Maui's nice in summer / but it's coziest when snowed in next to you," Sarah sings in a duet with her husband and duo partner Bryan Vanderpool on the up-tempo title track. "Christmastime" bounces along cheerily, complete with a banjo, as it describes the little things that bring light to the darkness of winter: "So give me ribbons and bows / and whenever it snows / wrap me up in glitter from my head to my toes / Every light is a wonderful sign / it's Christmastime."
Trimming the sonic tree on Snowed In are whimsical instrumental splashes like a sax solo on the title track and whistling on "Christmastime." "Peppermint Parade," an instrumental set against a tick-tock wood block that evokes a game show's big reveal, might soundtrack the sweet anticipation of Christmastime, whether it's waiting for the sugar cookies to come out of the oven or Santa's yearly visit.
The EP ends with a parting gift spotlighting a behind-the-scenes member of The Well Pennies, manager Vance Anderson. Over sounds of a crackling fire, Anderson recites "A Visit from St. Nicholas" in a gravelly British baritone, a nod to tradition and a last bit of holiday comfort and joy to see listeners through the season. — Stacy Chandler
Tinsel Tracks
Snowed In
Kiss Me Under Mistletoe
We Banjo 3 – A Winter Wonderful  (Dec. 3)
The irony of this high-energy Irish quartet doing not just a Christmas album, but one that, on first blush, seems eerily somber cannot be dismissed. After all, as we are about to enter Year 3 of the pandemic with a wicked new variant, frivolity feels a little out of place. However, after just a couple of listens to A Winter Wonderful, that layer of solemnity is peeled away, and the songs shine through as thoughtful, assured reflections on the season's glad tidings.
The album is a mixture of favorite traditional Irish and American tunes. My fave is "The Wexford Carol," with guest Ruth Smith on vocals, which unearths childhood memories of wonderment and delight.
We Banjo 3 also pays homage to two Americana icons: John Prine and the UK's Chris Rea, who also has Irish roots. Prine is represented by the familiar "Christmas in Prison." Rea, less known in the US, contributes "Driving Home for Christmas." We Banjo 3's cover exhibits that uninhibited, joyous excitement one feels in the simple act of driving so you might "get your feet on [the] holy ground" that is home during the holidays. It's as though you've triple-clicked the heels of your ruby red slippers. — Amos Perrine
Tinsel Tracks
Christmas in Prison
The Wexford Carol
Driving Home for Christmas
ALSO …
Paul Kelly – Paul Kelly's Christmas Train
Nefesh Mountain – Live from Levon Helm Studios: A Hanukkah Holiday Concert
STOCKING STUFFERS
Here are some new holiday singles worth checking out this season:
Allison Russell – "Have Yourself a Merry Little Christmas" (in English and French)
Adeem the Artist – "Merry Christmas Urgent Care"
Sam Williams – "Snow Angels"
Tammy Rogers and Thomm Jutz – "Lonesome Christmas"
Randy Travis – "There's a New Kid in Town"
Becky Buller – "The Box," from The Christmas 45, Vol. 2
Lowland Hum – "Ain't That Rockin' All Night"
Signals in Smoke – "Please Come Home for Christmas"
Chris Jones and the Night Drivers – "In the Bleak Midwinter"
Track Dogs and The Barefoot Movement – "How Christmas Was Meant to Be"
And now, a playlist of songs from the albums and singles listed above, along with jolly wishes from all of us at No Depression!
---