Ten of my favorite roots records of 2013
Posted On December 13, 2013
---
It's that time of year when I look back and think: Man, I dropped a lot of money on music this year. Again. So here's my Top 10 list of the best roots music of 2013. Feel free to disagree. But keep in mind, these are the one's that stuck among the albums I heard this year, and I didn't hear anywhere close to everything. Nobody did.
And with 18 days remaining in the year, something great might slip into the mailbox before it's over — like today, when Jimmer Podrasky's "The Would-Be Plans" arrived. Can't wait to dive into this long-overdue new work by the leader of the long-defunct Rave-Ups. Who knows, I might have to revise this list. Here we go:
1. Peter Cooper / "Opening Day" (Red Beet): Peter Cooper's third solo album impresses more with every listen. His deeply felt character studies and autobiographical reveals, delivered in a gentle voice and clever, compact wordplay, are a constant delight. "Opening Day" contains the year's best song about baseball — I mean, life — in the title song. And in the chilling "Quiet Little War," Cooper has written the Drone Era's best anti-war song. A sly and laugh-out-loud sense of humor ("Grandma's Tattoo") is the cherry on top.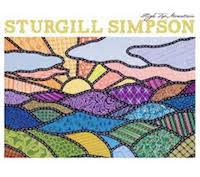 2. Sturgill Simpson / "High Top Mountain" (High Top Mountain): This is the best Waylon Jennings record since Waylon's untimely death. Or maybe it's the record Waylon would have made if Waylon had been a young outlaw in 2013. Whatever. Sturgill Simpson has paid tribute to Jennings' attitude and sound but with his own thoroughly modern lyrics. His stories tackle love and music (sometimes in the same song), as well as cosmic injustice, and he's not afraid to let us know he's kind of pissed off: "I sing 'em real pretty I sing 'em real sad/ All the people in the crowd say he ain't half bad/ They call me king turd up here on shit mountain/ but if you want it you can have the crown."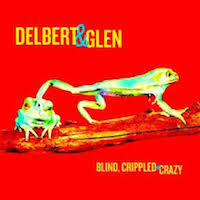 3. Delbert McClinton & Glen Clark / "Blind, Crippled and Crazy" (New West): Kind of a long wait for the third album, fellas. McClinton and Clark started out recording together in the early '70s and took the better part of a career to get back together. But "Blind, Crippled and Crazy" only benefits from the wisdom and experience each has acquired. Blues, country, roadhouse rockers — all distilled through two distinctive voices by artists who had wonderful solo careers before reuniting. Most of the writing is by Clark and McClinton, along with McClinton's songwriting partner Gary Nicholson. "Oughta Know" is a highlight based solely on its writers: Bruce Channel, for whom McClinton played that killer harmonica on "Hey Baby" back in 1962; Delbert's son Clay; and Lee Roy Parnell's brother Rob Roy Parnell.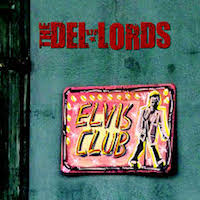 4. The Del-Lords / "Elvis Club" (Megaforce): Another reunion record that thrives on much more than nostalgia. From the mid-'80s to 1990, this New York force of rock 'n' roll nature recorded four albums, then split for all the usual reasons. Singer/songwriter/guitarist Scott Kempner, guitarist Eric "Roscoe" Ambel and drummer Frank Funaro came back together for a tour of Spain and decided, with new bassist Steve Almaas, to give the Del-Lords another go. The band's classic two guitars/bass/drums attack remains vital, perfectly complementing Kempner standouts including "When the Drugs Kick In," "Everyday" (written with rock legend Dion DiMucci) and the Roscoe-sung "Flying." A welcome return.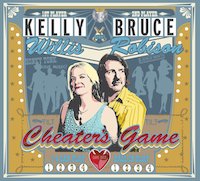 5. Kelly Willis & Bruce Robison / "Cheater's Game" (Preminium): Finally. They could be married and have kids together, but they couldn't record a whole CD together? That glaring omission was rectified this year when Robison and Willis combined on "Cheater's Game," which spans country from the traditional to the alt. Five Robison songs, including the great "Lifeline," are outnumbered by covers from a host of veteran songwriters, among them Dave Alvin ("Border Radio"), Hayes Carll ("Long Way Home"), Don Williams ("We're All the Way") and Robert Earl Keen ("No Kinda Dancer"). The record and subsequent tour were a welcome return for the couple, who had taken several years off to raise children. Best of all: Willis' voice, whether on leads or harmony, has lost none of its magic.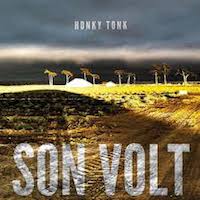 6. Son Volt / "Honky Tonk" (Rounder): Jay Farrar bring his band back to the beginning with a fiddle and pedal-steel sound reminiscent of "Trace," the first Son Volt album. The album is largely acoustic, and the open sound helps convey the album's images of time, space and distance. Other sounds creep in as well, from soul to cajun, and the music pays tribute to Bakersfield while dealing with traditional subjects including sin and redemption. "There's a world of wisdom inside a fiddle tune," Farrar writes in "Honky Tonk." He's right.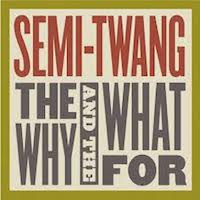 7. Semi-Twang / "The Why and the What For" (CD Baby): A friend turned me on to Semi-Twang back in 1988 when he scored a copy of "Salty Tears" and said: "It's not twang, it's SEMI-twang." Who knew it would take more than 20 years for them to record again, on "Wages of Sin" in 2011. Two years later, "The Why and the What For" delivered another set of John Sieger's tight, danceable songs that span blues, country, rock, and a little cajun and soul for flavor. The CD opens with the horn-driven "The Wrong Side of the Tracks" and keeps rockin' through the ominous "Foghorn." Highly recommended. (Also check out Sieger's solo releases and his work with the Subcontinentals and the Skeletons.)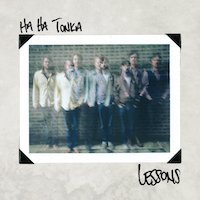 8. Ha Ha Tonka / "Lessons" (Bloodshot): Back in June, I wrote: "I will stand on Bob Dylan's coffee table — or Steve Earle's — and tell the world that Ha Ha Tonka is a great band. I can't think of another band that simultaneously rocks as hard, writes as well and sings four-part harmonies as exquisitely as does this Ozarks-based quartet." This was on the occasion of an acoustic house concert, when the Springfield, Mo., band previewed songs from its upcoming "Lessons" CD, which was released in the fall. The writing this time around is a little less from the Southern Gothic archetype and more personal and introspective, and it still kicks. The title song alone is worth the price of the CD. Brian Roberts, Brett Anderson, Lucas Long and Lennon Bone keep growing as songwriters (all tunes are credited to the band), and their live shows are must-attend events.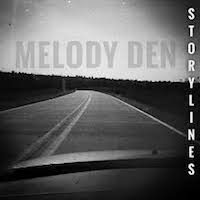 9. Melody Den / "Storylines" (Perdition): "Storylines" is the second CD by Melody Den, a St. Louis band led by singer/songwriter and ace guitarist Marc Chechik, who has been a fixture in St. Louis music for years. With John Baldus on drums, Jerry Baugher on guitar, Dave Melson on bass and with the aid of several more of St. Louis' best musicians, Melody Den brings Rolling Stones rock with Kinks overtones to roots music. Strings on "Storylines" and horns on "More Than Meets the Eye" expand the music's colors, and Chechik's droll delivery — somewhere between Lou Reed and Ray Davies — gives weight to a fine collection of stories and  characters.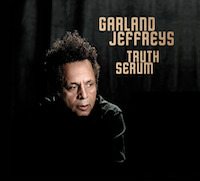 10. Garland Jeffreys / "Truth Serum" (Thirty Tigers/Luna Park): New York's Garland Jeffreys continues his recording comeback with "Truth Serum," a collection of spiritual and spirited songs about living in the real world. Jeffreys' music, from classic tracks such as "35 Millimeter Dreams" and "Wild in the Streets" to recent material, is an intoxicating mix of rock, blues and reggae. His lyrics are pointed, personal and honest. "Truth Serum" highlights include "Any Rain," "Dragons to Slay," "Collide the Generations" and "Revolution of the Mind" — hell, all of them are highlights.
The next 10 in no particular order: Tony Joe White's "Hoodoo," Steve Earle's "The Low Highway," Slaid Cleaves' "Still Fighting the War," Pokey LaFarge self-titled, Jason Isbell's "Southeastern," James Hunter Six's "Minute By Minute," Eric Brace and Peter Cooper's "The Comeback Album," Deadstring Brothers' "Cannery Row," Emmylou Harris and Rodney Crowell's "Old Yellow Moon" and Carla Olson's "Have Harmony, Will Travel."
Not-so-guilty pleasure of the year: Jimmy Buffett's "Songs From St. Somewhere."
Reissue of the year: The Bottle Rockets' "Bottle Rockets"/"The Brooklyn Side" two-fer.
---