Taking a Trip to 'Hearts Town' with The War and Treaty
Posted On September 21, 2020
---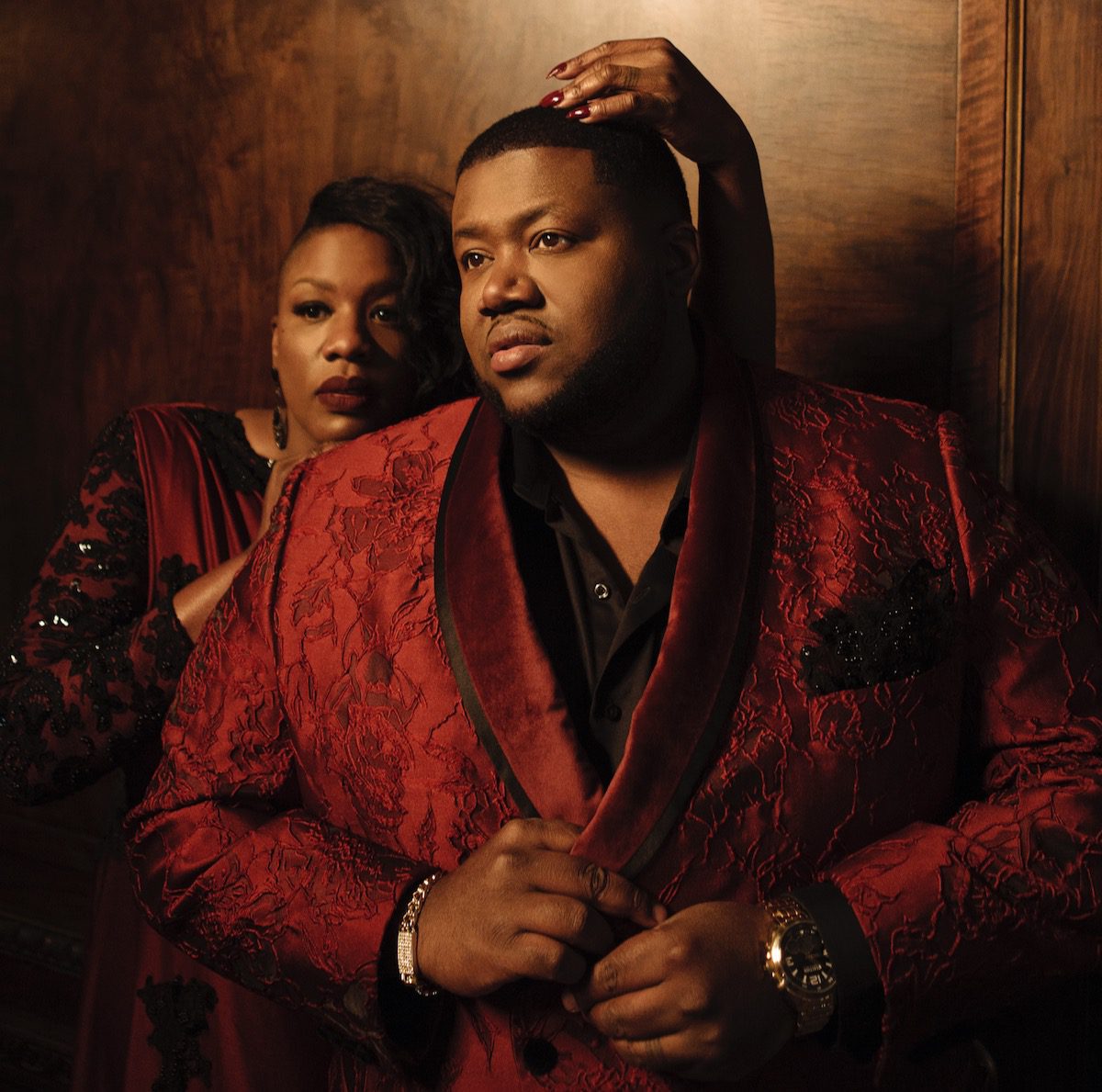 Photo by David McClister
America's in a bad place, given the ever-increasing pile-on of horrors and tragedies weighing on its conscience: the unabated COVID-19 pandemic, near daily bursts of fatal police violence inflicted on Black Americans, a sustained series of wildfires currently consuming the West Coast, and an imminent presidential election that'll either relieve or exacerbate our collective existential dread. The list of American wants and needs for getting through each passing day is long.
Putting the task of soothing the country's troubled soul on a single album is probably unfair, but Hearts Town, the sophomore album from The War and Treaty, out this Friday, can at least partly shoulder that burden. The project of husband-wife duo Michael Trotter Jr. and Tanya Blount-Trotter, The War and Treaty made an impression in 2018 with their first album, Healing Tide, a joyful act of positivism that embodied its title by rolling wave after wave of love, peace, and spiritual mending from one track to the next. With Hearts Town, they continue that surge, but they stay a little closer to shore.
"We were so focused on healing the world with Healing Tide," Michael says. "We were so focused with the single of 'Healing Tide' to put the responsibility back in our hands and say, 'What if I told you you would be the one to bring world peace? What can you do to encourage change?'"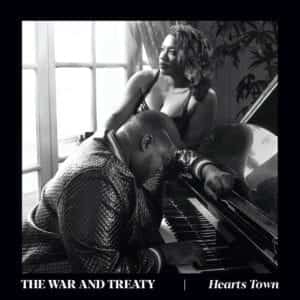 Hearts Town shifts that focus toward the personal, with songs that stem from conversations they've had about the challenges they've given each other inspired by the Healing Tide track "Are You Ready To Love Me?". That song is about what love looks like for Michael: "I want to be the center of your attention. I don't want to have any jealous love," he explains. That desire leads directly into Hearts Town's opening track, "Yearning," the verses sung by Michael in a humming appeal to Tanya, who joins him on the chorus: "Can we be lovers now / Let go of a past that hunts us down / Can we finally be found / In each other's arms above the ground," he croons, before stepping back his confidence and asking if maybe he's saying too much too soon. It's an act of vulnerability, aching in one moment, abashedly playful the next, with each refrain ringing with their shared longing.
"Yearning" feels like an act of confession, but in a way, it's also a document of their lives together. "Music has always been, throughout history, a soundtrack for a lot of people's lives," Tanya points out.
That appears to be as true for her and Michael as for their audience. Hearts Town, not only the name of the album but the name they fondly use to refer to their loyal fans, almost didn't make it into that soundtrack. Back in July, Tanya notes, the couple felt a little hesitation about releasing the record at all given that the world's on fire (literally and figuratively, it turns out). But after sitting back and considering their fans and their community, she says, "we came to the conclusion that it was a great time to release music, because people really need something to hold onto right now."
To them, America's temperature makes Hearts Town more necessary than ever. If COVID-19 has altered their lives, their cause remains the same.
"We could have easily went and redone everything," Michael says, "and did protest songs, or went and did songs about voting, or songs about the pandemic and everything. But I think that it's very important to stay the course, and realize that there are other things to talk about in this moment."
Learning from Love
Here, "other things" means the love Michael and Tanya have for each other — there may not be a couple alive that's half as in love as they are. But the album's swelling romance and quiet tenderness, seamlessly knitting folk to soul to blues to gospel, apply to macro-level interpretation too. Every track is a conversation between husband and wife that also functions as a guide for enduring and thriving under duress.
Take Hearts Town's first single, "Five More Minutes." On the surface, the song is about an earnest plea for time, with Tanya taking the lead on the first verse: "Stay with me / Don't leave just yet / We've got all night / So please forget / About tomorrow," she sings with ecstatic vigor before Michael takes over on the next verse and tries plying her with wine. But the space where those five minutes collide with pushing off tomorrow sounds like a welcome reprieve from the endless stresses of the now. Tomorrow's going to come no matter what, but before it does, make sure that you fully appreciate the good in your life, the love in your life. Love becomes instructive.
How music that's written and performed from such an intimate place can speak to broader experiences comes down to the way Michael and Tanya approach their music. "I don't, and I won't, speak on other people's motives," Michael says, "but I will say this much. I choose to have music and poems where an entire family can come to our show, or they'll put on our record, and feel uplifted, feel encouraged and feel spiritual, but not religious, feel powerful but not overbearing, feel strong, and feel vulnerable and not feel weak." To realize that choice through song, he follows Tanya's direction; all of their songs, he says, are either "influenced or instigated by the way she loves me," but they're equally tuned by her sharp songwriting instincts.
"I know when the song is complete," she adds, "when the thought is there, when it doesn't need to be touched." It's a gentle collaboration. She knows telling an artist what does and doesn't belong in their art is a delicate act. But as she puts it, "the foundation of our partnership is trust, with him trusting that if I say something, that I'm not just saying it. I'm saying it because I think it may expand on the work, on the body of work." Michael declares that Tanya is his moral compass. She's his creative compass, too.
The War and Treaty is about Michael and Tanya's marriage, especially Hearts Town, but it's also about instilling sensation in the listener. When they both talk about "Hearts Town," they're talking about what sounds like a magical place, where everyone is driven by common love and unity. It's a town any of us would be happy to live in. But Michael doesn't want people to think about Hearts Town as a fantasy. It's a place found only in morality.
"If your morals don't lead to a place in your body, your soul and in your heart where it isn't tainted by racism, it isn't tainted by separatism, it isn't tainted by colorism or any other negative 'isms,' if your compass leads to that place where it hasn't been touched, where it can't be infiltrated with hate, then that is the place we're talking about."
To arrive at that place takes work, constant work, work performed throughout the whole of Hearts Town: The echoing acoustic duet of "Jubilee," the soaring, celebratory ballad of "Take Me In," or the swaggering, swingy rock of "Little Boy Blue." And when The War and Treaty starts writing the next record, the work will continue.
"We have this glorious unfolding that we believe we're going to be doing in the next 10 years," Michael affirms. "Hopefully people will understand that we're open books and we're not afraid, that we're not hiding and playing.
"We're coming out of the shadows and we're ready."
---