"Spread the Good News We Are One": WXPN's Non-COMMvention Celebrates Wide-Ranging Artistry
---
This week's 17th edition of WXPN's Non-COMMvention drew hundreds of programmers, managers, publicists, and a variety of Triple A (Adult Album Alternative) radio and music insiders from across the US.
The iconic Philadelphia station, which is the home of the nationally syndicated World Café, hosted three days of morning panels about the state of non-commercial and public radio, and three nights of preview sets from a diverse and fascinating lineup of emerging bands and established artists.
Roots artists were scattered through the lineup this year, which is typical of both XPN and non-COMMs of years past. The Mavericks had a feature set on Friday night, and both emerging country artist Brent Cobb and the powerful, blues-based The National Reserve had strong showings on night one.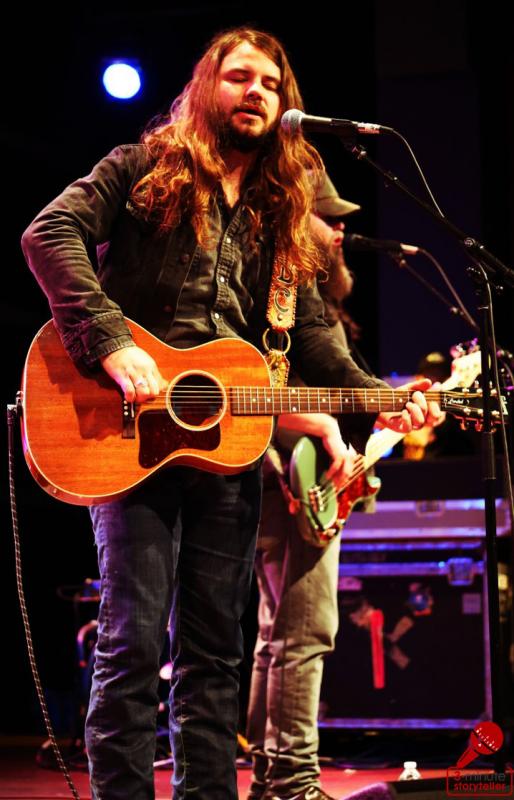 In keeping with the theme of the non-COMM and XPN's diverse playlist, one of the most unexpected of the Americana acts was Greg Graffin. The former frontman of legendary punk band Bad Religion charmed the crowd with several melodic tunes from his beautiful new folk-country record Millport.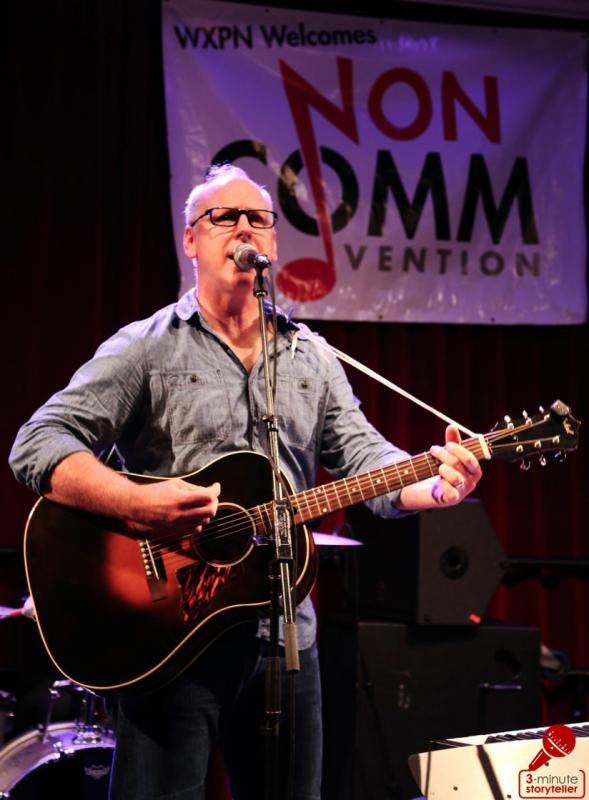 I talked to Non-COMMvention founder Dan Reed, who acknowledged XPN and Triple A's long history of championing Americana music. "When the Americana movement started, our type of radio was really the only format playing it—even that first brief scare in the 80s, with The Blasters, Rank and File. Then, in the early 90s, the station I was at in Cinncinnati, WNKU, was one of the first stations playing Uncle Tupelo, all those bands. So, it's certainly near and dear to my heart personally. XPN is not a core-Americana station anymore per se, because we just play such a breadth of music, but we still play a lot of that stuff."
And indeed, what's so fun and wonderful about non-COMM is Reed's curation of a wide-ranging selection of talent. This year's lineup spanned the smart punk thrash of The Districts to the trippy funk of Chicano Batman to the glorious mixing pot of Hurray for the Riff Raff to the re-emergent Pixies and The Dream Syndicate.
Before they performed a typically fiery set before a raucous Friday night crowd, The Mavericks enigmatic leader Raul Malo said, "Non-Comm stations in many ways are kindred spirits of The Mavericks . . . living outside of the mainstream themselves, they tend to be able to support artists like us who can't be categorized or claimed by any one genre or radio format."
Reed, who created non-COMM in 2001 while at Louisville's WFPK, was at the time looking to bring public radio programmers together in a way that had long been a standard for the commercial radio industry. What he didn't expect of course, was that Non-COMM would turn into one of the most important weeks of the year for networking professionals and emerging bands in public radio.
Almost two decades later, through a station and city shift to Philly, non-COMM has become "all hands on deck at XPN," Reed says. "It's a staff-wide event now, and that's fantastic because we have these talented people all working to make it happen."
The focus for non-COMM is the format XPN has become a national leader in: Triple A. What artists seem to find comforting is that format's non-adherence to genre. In set after set, artists were effusive in their gratitude for the assembled industry for their open minds and open ears. And though she was speaking more generally when she said it, folk stalwart Ani DiFranco summed up the spirit of non-COMM best at the start of HER set: "spread the good news that we are all one."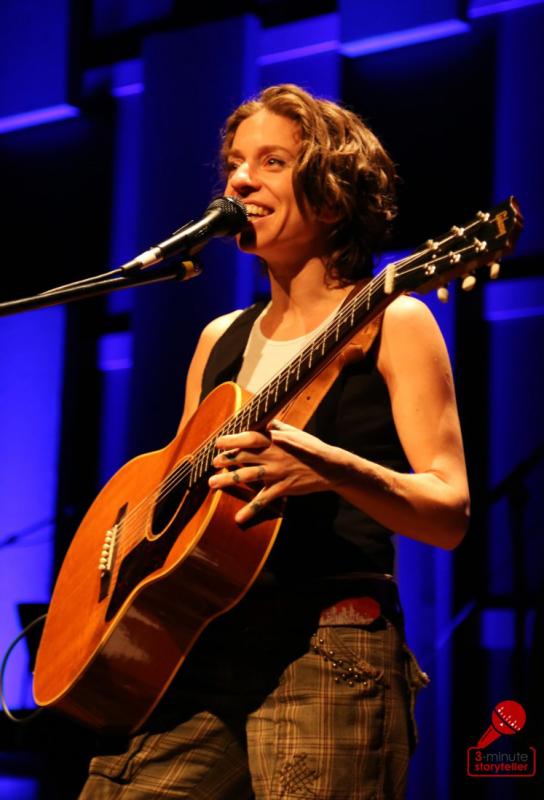 Sean Coakley, a promoter with Songlines Music, was attending his 17th non-COMM in a row. When I asked Coakley about his devotion, he explained, "because it's the best conference of the year. It combines amazing music from artists both new and well-known and an assortment of panels, interviews, and discussions that keep everyone on their toes. Mostly, it's a great way to spend time with people you work with and like in a really comfortable setting."
Dan Reed hews closely to that vibe in running the convention: "We want to make it a fun three days for people. Come, have fun, network. What I'm most proud of is people who are from smaller markets can come here and meet people from bigger markets, record people, publicists, managers. They can just come here and let their hair down. That's what's important to me. Just be real about things."
A couple of hundred music fans who are XPN members were also let in to see the nightly music showcases, which alternated between World Café Live's more intimate upstairs space and the big room downstairs. But for the most part, non-COMM is a convention for industry networking, and opportunities for bands to enter and reenter programmers' consciousness (and playlists).
So it's a music geek's crowd, for sure, and in talking with attendees, it's heartening to hear how much this type of authentic music means to people inside the industry.
Reed is aware that playing and discovering meaningful music is what keeps non-COMM (and himself) growing: "The most fortunate thing I did was to get into non-commercial radio," Reed says. "I think if I would have stayed with commercial radio like a lot of my peers at the beginning, I probably would be out of the business by now. But I stumbled onto this Triple A format right when it started and that seemed a little more interesting to me.
"To be able to play what I want to, be creative, take chances, break new artists—those kinds of things are really important to me. I think you take it for granted, but when you get to take a step back and look at what you are able to do, what I'm able to do, it's so fortunate. It means so much more to me than a paycheck."
That meaning is not lost on the artists either, even the ones who have already had significant success. Josh Ostrander, who as Mondo Cozmo had a Billboard #1 Adult Alternative hit earlier this year with his song "Shine," talked about returning to his hometown station to play non-COMM: "I've been sending Helen [Leicht, long-time XPN DJ] CDs for 15 years, hoping she would listen to them. It means so much more that XPN is showing me love. Just to be here . . ." Ostrander drifted off as looked up at the ceiling and shook his head in disbelief.
Several hours later, Mondo Cozmo dazzled a packed downstairs room with an anthemic set that left no one wondering if he could follow up his last hit. Expect to hear lot of his forthcoming album on public radio this summer.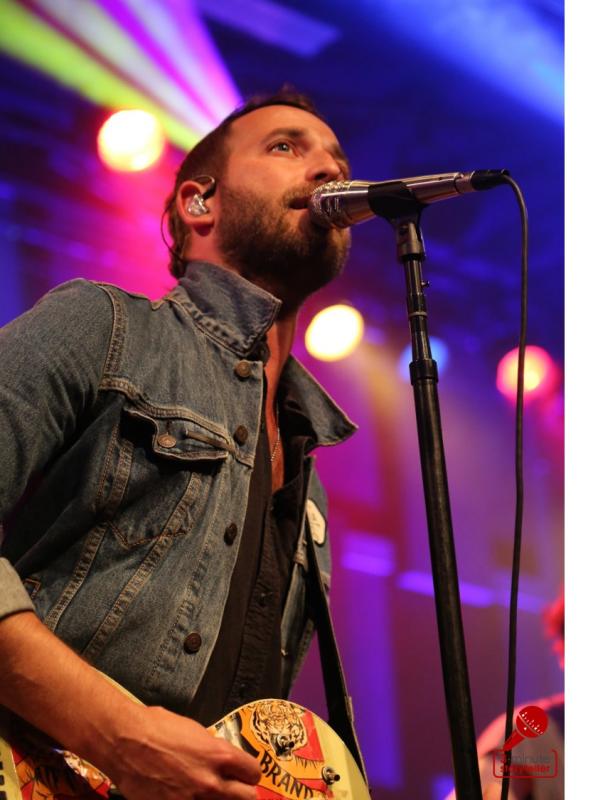 Reed noted how the conference has grown in importance in the eyes of both industry and artists. "The fact that people now consider it an important destination is a real highlight for me. I could have booked six non-COMMs this year," Reed said. "The number of bands that want to play it is amazing. The hardest thing now is saying no—there's a ton of really great bands that we just didn't have room for. I try my best to consider balance; I always try to get in older bands, but our main focus is to help break that new talent."
And though it's too early to know who this year's breakout might be, past non-COMMs have introduced a variety of unknown artists who went on to big careers. "Norah Jones, we did something with her before her album came out, and she went on to have a pretty decent little career," Reed says, laughing. "My Morning Jacket, the first time they were ever exposed to anyone outside of Louisville was at non-COMM. There's a bunch of others. We've been lucky in that there's always a couple each year that go on to do really well.
Reed, like so many of non-COMM's attendees, is forever on the search: "The band that played first on Wednesday night from New York, The National Reserve, are outstanding. They've had very little exposure outside a certain group of people on the East Coast; I'm looking forward to people seeing them," Reed said. "Philly is now a big enough music town that you can find really great bands every night of the week. That's how I came across them. They were playing in a little place called Dawson Street Pub. I saw them, and I went 'I want people to see this.'"
As even the commercial industry continues to struggle with where to put its dollars—and where its dollars will be made—music and artistry marches on. Non-COMM is a testament to the multitudes of people who support and sustain that artistry.
"It's inspiring for bands seeing their peers have a little success, and it inspires more hard work. That's what it takes for a band to be successful," Reed said. "It's not just magic. There's a lot that goes in: good decision-making, hard work. When it comes together with the artistry though, it still gets me: these people that can change your life with a turn of a phrase or a chord. I still get a tingle when I see that."
---