SPOTLIGHT: Yola's Full Strength Shines Through on 'Stand for Myself'
---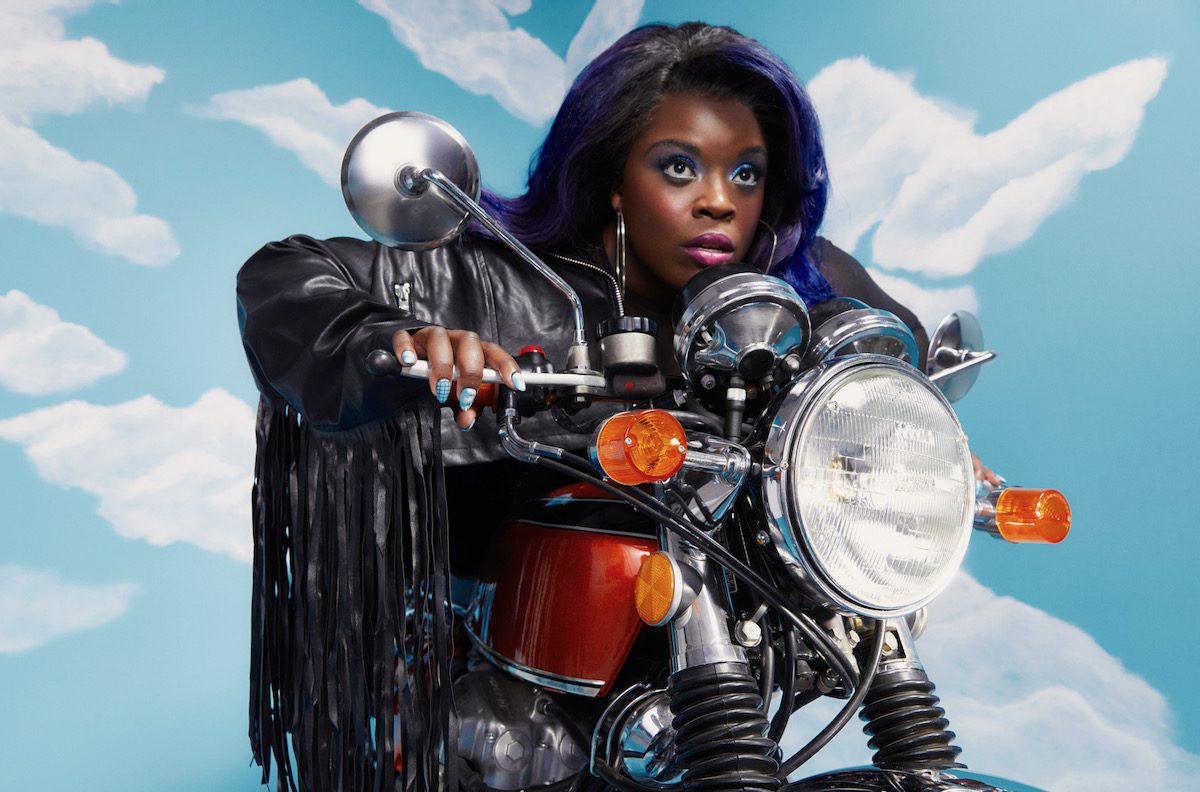 Photo by Joseph Ross Smith
EDITOR'S NOTE: Yola is No Depression's Spotlight artist for July 2021. Read more about her and her new album, Stand for Myself, which comes out July 30 on Easy Eye Sound, all month long.
Yola was poised to take over the world. It was early 2020 and she was coming off a sold-out headlining tour for her 2019 debut album Walk Through Fire; multiple Grammy nominations, including for Best New Artist; a buzzy collaboration with supergroup The Highwomen; and a coveted role as Sister Rosetta Tharpe in Baz Lurhmann's forthcoming Elvis Presley biopic. She planned to split her time between her native UK and Nashville, keeping one foot rooted in the place she'd always called home and one in the industry hotspot that's home to Dan Auerbach's Easy Eye Sound — the studio and her label. Then March 2020 hit and, well, we know this familiar story by now.
Situated in Nashville at the time, Yola took up temporary residence with friends and fellow musicians Allison Russell and JT Nero to wait out the storm. Suddenly idle, Yola had a realization: She needed a break.
"The pandemic taught me that I was more of an introvert than I thought and that I actually really enjoyed the solitude and that I craved it, in fact. I really hadn't stopped the whole of 2019. I hadn't had one creative idea in that whole time," she says. "I realized there was no space for it."
The schedule of constant touring made it difficult for her to "be a fan" and absorb music that wasn't her own. "It took months for my inspiration to reawaken. And then once it did, it was as fit as it has ever been," she recalls. "I needed to be writing and the stage was being set for me to actually have time to really fill up. I bloody loved it."
Immersing herself in the sounds of Minnie Riperton, particularly 1970's Come to My Garden — "That record is just something that transcends characterization. She's just the very incarnation, the very manifestation of art" — and other expansive artists like Prince and Funkadelic, labelmate Aaron Frazer, Thundercat, Mary J. Blige, D'Angelo, the O'Jays, Childish Gambino, Smokey Robinson, and Earth, Wind & Fire, a new record began to take shape.
And some new possibilities for her voice opened up as well. During the recording of her first album, her vocal range was affected by her new exposure to the Southern scourge of pollen.
"I'm in Nashville and I'm an extremely allergenic woman," she laughs. "So much of the first album was sung in alto. I didn't have the high range, I'd coughed it all out."
A healthy dose of antihistamines and time to settle into her new home were just what she needed to deliver Stand for Myself, her explosive new record to be released July 30. That and an unconventional songwriting schedule. "So many ideas that felt like they had something magical about them came at five o'clock in the morning when I was barely conscious anymore, I was just in motor function," she says. "So that became a big part of my process, dissecting my cognitive process and consequently my creative process."
Taking Control
Another critical component? An awakening to her "majesty" and self-worth.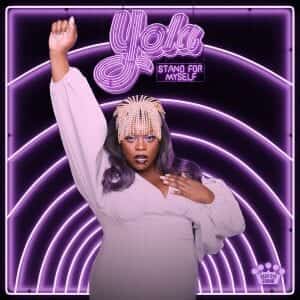 On Walk Through Fire, Yola says, Auerbach chose her collaborators, acclimating her to his studio and the Nashville scene. "Every song was written in the room on the day at the time and finished in the room on the day at the time," she recalls. This time around, she felt ready to take the lead. Hand-picking her songwriting partners, Yola came in with songs and pieces of songs she'd been sitting on and, most crucially, with more confidence. "There were things that I felt had fire but were just missing a section and I was trying to work them out. I just put them aside and said, 'I'm not in the mental space to finish that yet,'" she explains. "There's something else I want to say and that's not complete until I say [it]. So that was really the antithesis of starting and finishing in three hours."
With Auerbach again producing, Yola brought in her Highwomen collaborator Natalie Hemby, Nashville songwriting stalwart Liz Rose ("she'll take you to finishing school"), plus artists like Ruby Amanfu, Joy Oladokun, Hannah Vasanth, and several others, putting herself at ease with some of the most personal kernels of songs in her arsenal.
"They're seeds of different sizes and different complexities that I can then take into the writing room to at least have the concept, and that's the way I really love to work," she says. "I want to bring it somewhere to be realized or at least to have some perspective on it so it's almost like I'm testing the validity of the truth within that song. … And the resulting sonic meaning is a lot more reflective of me and reflective of what I grew up on. I can very easily track every nuance and where it came from — which song, which artist, which era — on this record."
Getting to know more people in her new community helped immensely. "If you've got songs about the death of your mother or things that are about the self-actualization of people that feel like they're 'other' that are very precious in their messaging, you just don't want to put that in an environment where you don't know how it's gonna turn out," she elaborates. "So I just held onto stuff, man. I waited until I knew what I wanted to do and who I wanted to call."
Hemby was certainly high on the list of people Yola wanted to call. "There's no one way that she attacks the process of collaboration," she says of Hemby. "And in Nashville it's very common that everyone attacks it in one way. But she's that Swiss army knife. She can come at it whichever way you need her to come at it."
A 'Psychological Reckoning'
The songs on Stand for Myself radiate with self-assurance. The sparkling album opener "Barely Alive" is a tale of survival and trusting your instincts, as is album closer and title track "Stand for Myself" — each like a bookend on this profound journey. On the latter she sings in the richest of tones:
You can get here
If you're willing
Let go of yourself for a new beginning …
 You think you're too much
Too hot to handle
You're stronger than anyone … 
It was easier to sing
Than stand for myself …
Now I'm alive
The up-tempo groove "Break the Bough" is a standout for Yola. "I didn't have a song that was that hardcore on the first record. That was that energetic." Shades of funk and flecks of disco-ball light appear on even the smoothest, sultriest slow jams, too, from the melancholy breakup anthem "Dancing Away in Tears" to "Now You're Here," a silky love song enriched with harmonies from The McCrary Sisters.
Yola perfects the swooning dreaminess we heard in Walk Through Fire's "Shady Grove" on new cuts "Like a Photograph" and "Great Divide" and taps into an R&B sound for "If I Had to Do it All Again." She delivers a gut punch with the defiant protest earworm "Diamond Studded Shoes" (written with help from Aaron Lee Tasjan) and makes us want to sway hand-in-hand to the Brandi Carlile-assisted "Be My Friend." All along, triumphant horns play nice with fiery electric guitar and pulsating percussion in arrangements that beg to be enjoyed on a darkened dance floor.
Maybe more than anything, Stand for Myself is influenced by what Yola calls the "psychological reckoning" that came in the wake of George Floyd's murder in May 2020, a significant catalyst for her.
"All of a sudden me and all my Black friends started getting phone calls from every Tom, Dick, and Karen who didn't have any Black friends. … And that then played forward into people realizing that they needed more Black executives, that they had problems in the way they were relating to Black artists," she remembers. "Broadly across the music industry, that is still manifesting itself in people trying to find ways to diversify their previously highly vanilla friendship groups or working environments or touring situations. …That was the big change. And that wasn't just a big change in Nashville, that was a big change for all [artists of color] across America that I spoke to. We all had conversations. If you wanna know if we all talk, we do! And the grand consensus is that things got better for all of us."
Still, Yola acknowledges fervently, there is a long road ahead to make Nashville — and the music industry as a whole — a more inclusive place.
Stand for Myself is a big step in that direction. There is no denying Yola's shine, including on the album's cover, where she's raising a fist to the sky (art directed "by yours truly," she says), her stare piercing and empowered. "I am so hella proud of this record, every contribution was exemplary," she adds. "I want people to have this artwork in their hands, I want people to have the vinyl in their hands. I want people to be able to go away with it and live with it."
---