SPOTLIGHT: Weirdos Welcome on Willi Carlisle's Folk-Fueled 'Peculiar, Missouri'
---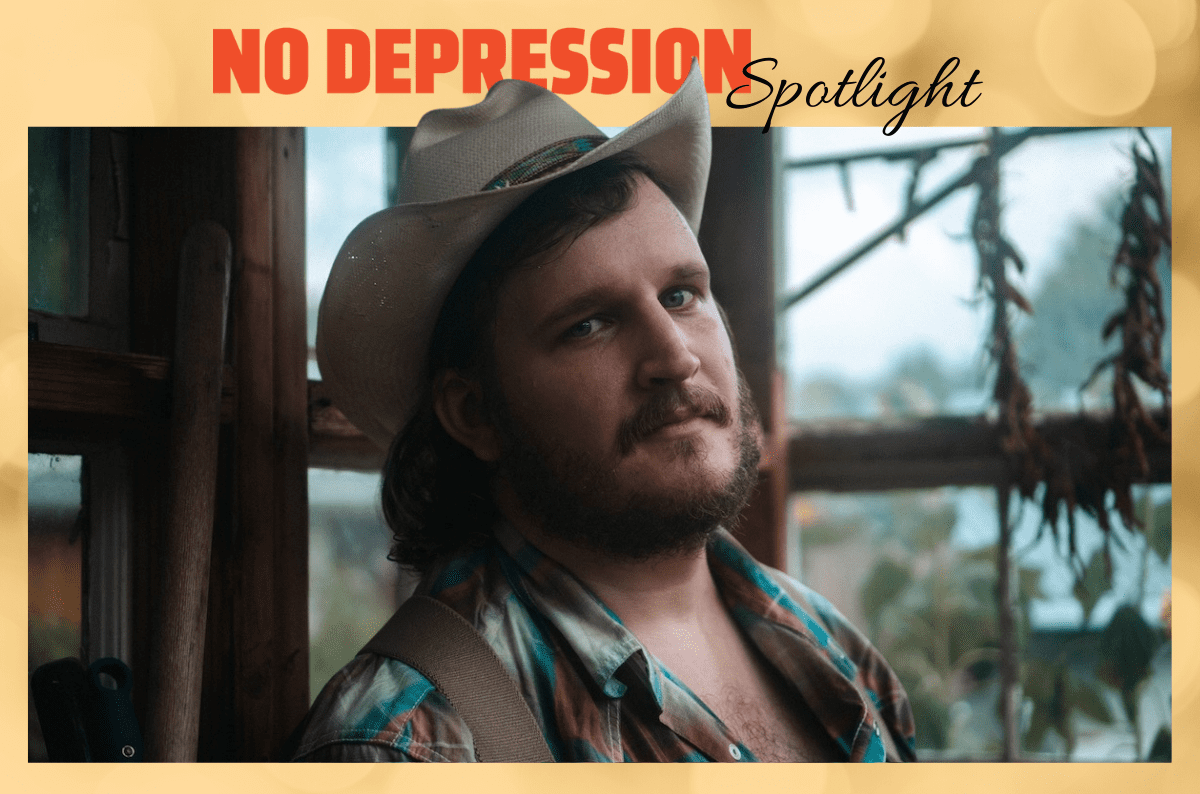 Photo by Tim Duggan
EDITOR'S NOTE: Willi Carlisle is No Depression's Spotlight artist for July 2022. His new album, Peculiar, Missouri, comes out July 15 via Free Dirt Records. Look for more from Carlisle all month long.
Even before he was a musician, Willi Carlisle was constantly on the move. His father had studied cooking in France and regularly traveled back to visit friends, occasionally bringing young Willi along.
"It was a pretty cosmopolitan experience for a kid from Kansas," Carlisle told No Depression by phone as he traveled by train into Stockholm, Sweden, on his recently concluded European tour.
Carlisle's father was also an avid connoisseur of bluegrass and old-time music and regularly ran sound at the Walnut Valley Festival near their home in Winfield, Kansas. He also had stacks of records around the house and would constantly tell Willi stories about the various musicians he'd met.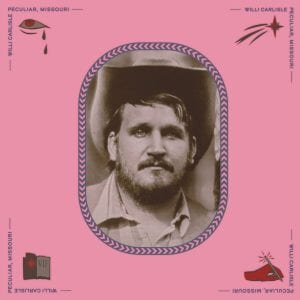 Despite not pursuing music himself until later in life, those childhood experiences helped to instill a love for traditional music in Carlisle that he delves into deeper than ever before on his latest record, Peculiar, Missouri, out July 15 via Free Dirt Records. On this, his second full-length record, he invokes the influence of musical heroes like Utah Phillips, Rosalie Sorrels, and Ramblin' Jack Elliott with articulate yet plainspoken songwriting that touches on a wide range of topics, including love conquering all ("My Heart's a Big Tent"), Carlisle's queer identity ("Life on the Fence"), living on the brink of homelessness ("Vanlife"), and the concept of impermanence ("Peculiar, Missouri").
"I discovered the Harry Smith anthology when I was 18 and from then I was off and running," says Carlisle. "I'd constantly be going to folk concerts and sneaking into clubs. I remember finding a list online in the early days of the internet with shows and open mics going on in the Chicagoland area that I would coordinate around so I could get to two or three shows in a night."
Another source of inspiration for the new record are Arkansas' Ozark Mountains that he currently calls home. He first moved to the area to teach poetry, but Carlisle quickly realized the general public's lack of appreciation for the old-time and folk traditions he came from, something he was motivated to change. He soon began calling square dances and attending local old-time jams, finding fellowship in the close-knit community of like-minded musicians. According to Carlisle, the wide reach of events like square dances is integral to rural communities, far more than outsiders may realize.
"At first glance you can't really tell if square dances are just that or a potluck, a mutual aid gathering, a workshop, a dating mixer, or something else," says Carlisle. "They serve countless functions all in one. It's the most wholesome aspects of music like these that keep me going back to it."
Folk Singer First
Even on its songs of sorrow, Peculiar, Missouri is ripe with boot-scootin' basslines and glamorous grooves that will get listeners moving like they were at a square dance themselves. A prime example of this is "Vanlife," a tale that underlines the differences between folks living a bougie van lifestyle by choice vs. those forced into living out of a van by necessity. This is exemplified in the song's chorus, in which Carlisle sings:
It's a fine life
I've been sold this
It's a fine line between having to and choosing it
"I've spent a lot of time living very close to communities that are unhoused," says Carlisle. "The song 'Vanlife' is essentially a privileged experience of the housing crisis as envisioned through the lens being glorified in the song. The character is in a similar situation as countless unhoused people in that his life has been compromised for a few weeks or months at a time. Having lived through some of that myself, I wanted to mold my experiences into a trucker song in the same vein."
The sense of empathy in "Vanlife" extends into songs like album opener "Your Heart's a Big Tent," in which Carlisle embraces his queer identity as a superpower rather than a liability and proclaims his belief that love, compassion, and understanding can conquer all.
"I want people to know that you can love everybody, you can have big tents," says Carlisle. "I used to struggle articulating myself in a way people could understand … My past struggles in saying that stuff out loud is also what inspired 'Your Heart's a Big Tent,' a declarative statement telling the truth of how I feel."
On the opposite end of the spectrum, Carlisle documents the stressful journey to accepting himself as he is on "Life on the Fence," a song about hiding his feelings for a man that he's scared to tell anyone about. He touches on this dichotomy as he sings:
What happened in Memphis made too much sense
There's a part of my life she don't know exists
Why is livin' a lie more easy than life on the fence?
"['Life on the Fence' is] about the version of me that was lying to people, afraid of my own joy, was afraid of others and was locked in cycles of extreme co-dependency and straight culture," says Carlisle. "Realizing that life wasn't for me took a long time. I don't enjoy saying I'm queer in public other than to show others that it can be normal. That being said, I want people to know it's not your whole identity either. If I'm a queer person before I'm a folk singer, I quit."
Another song touching on Carlisle's queer identity, and the centerpiece of the record, is "Peculiar, Missouri," a song about queer sadness and finding humanity in the luminescent aisles of Wally World.
"I wanted the centerpiece of the record to be a person having a breakdown inside the most globalized concept imaginable, a Walmart," says Carlisle. "I wanted to make it a meditation of impermanence that also fit into the context of the rest of the album. I also want to apologize to the population of Peculiar, Missouri, because it actually is a very lovely place."
An Invitation to the Big Tent
In total, the album's dozen tracks do a tremendous job of paying homage to the roots of traditional music while at the same time casting a wide tent and welcoming in people who haven't felt embraced by the music in the past, helping to put action behind the album's themes of inclusivity and love conquering all.
"I want to find my audience and I want my audience to be people who want tradition but feel excluded from it," says Carlisle. "That includes all weirdos — rural people, people who had religion and lost it, people who don't feel like they have access to country music anymore, and the people (like me) who listened to Shania Twain as a kid while simultaneously being told to avoid the aspects of themselves that her music embraced. What I love about country is it's high and low class. It's 'Honky Tonk Badonkadonk' and 'Red Headed Stranger.'"
---