SPOTLIGHT: Video Showcases What Keeps Amy Speace Both Grounded and Flying
Posted On September 25, 2019
---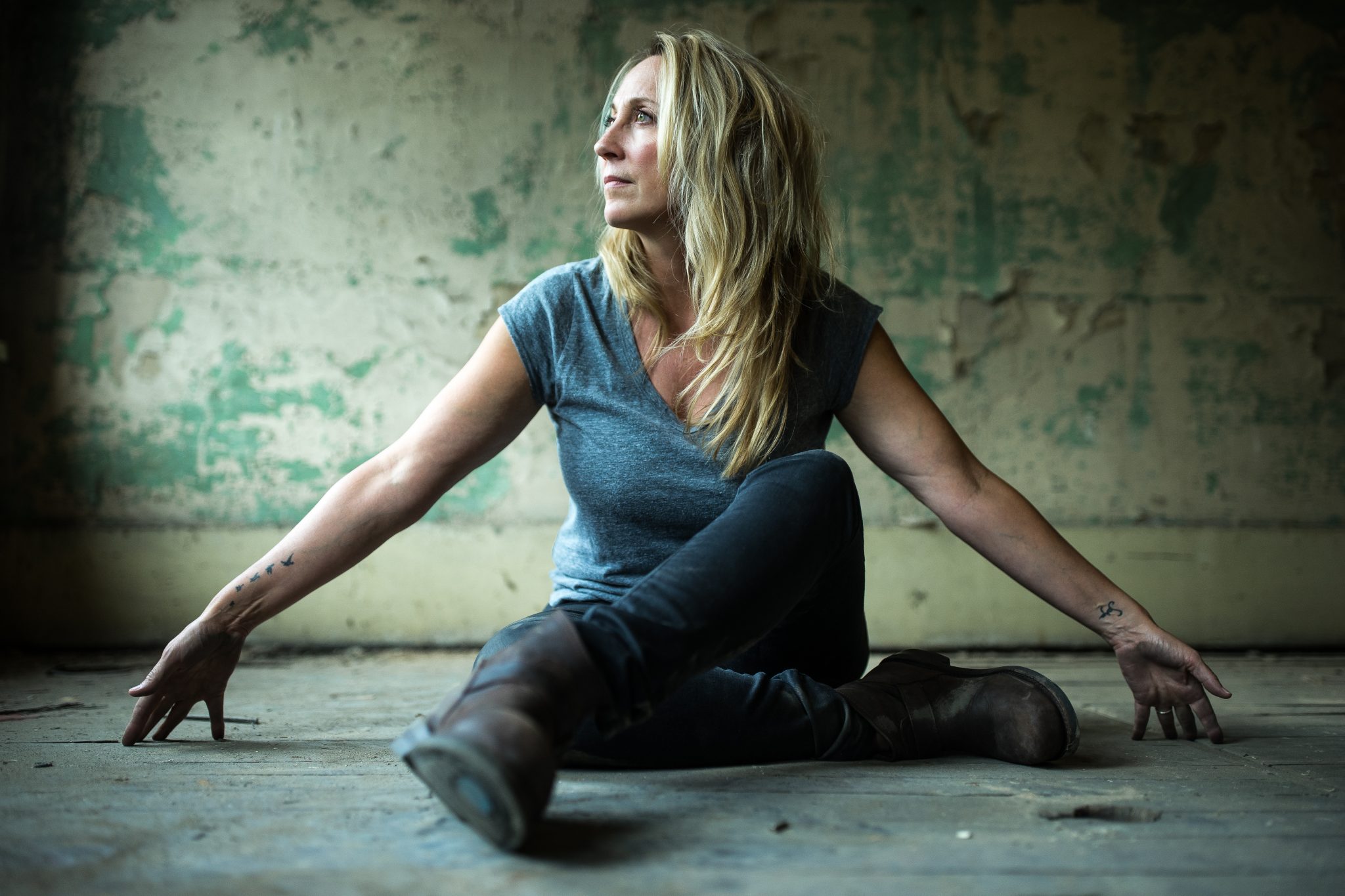 Photo by Neilson Hubbard
There are a lot of beautiful moments, both sonically and lyrically, on Amy Speace's new album, Me and the Ghost of Charlemagne. But the song "Both Feet on the Ground," about Speace's young son, Huck, is a real standout.
"Every day I'll sing to you," the song promises, and it also contains this couplet:
Once I flew out past the stars calling out your name
So that you'd know how to find me when you came. 
It's a beautiful line on its own, but even more so when Speace adds this bit of context:
"I wrote this song while I was walking daily on the trails at Shelby Bottoms along the Cumberland River during my pregnancy. It came to me as a lullaby, and since I was walking without my phone or anything to record the melody I had to make it simple in order to remember it by the time I got back to the car. I'd sing it every day to him while he was in my belly. I knew of a story, told to me by Ysaye Barnwell. I think it's from the Yoruba but I could have that wrong, that while a woman is pregnant she sings a song to her unborn child so that when he's born he recognizes her. I wanted to do that. To pass along a song. And when he was hours old I sang it to him and I swear he looked at me as if he knew the song."
Speace made a video for "Both Feet on the Ground" featuring personal photos of her family, and dedicated it to her son. The introduction to the video also refers to her IVF journey and thanks Donor #133 "for the joy you have given us."
---
Amy Speace is No Depression's Spotlight artist for September 2019. You can read more about Speace and her new album, Me and the Ghost of Charlemagne, in our feature story, and don't miss her letter to Patti Smith here.
---