SPOTLIGHT: Thirty Years into The Mavericks, 'We Have a Lot to Do Still'
Posted On October 31, 2019
---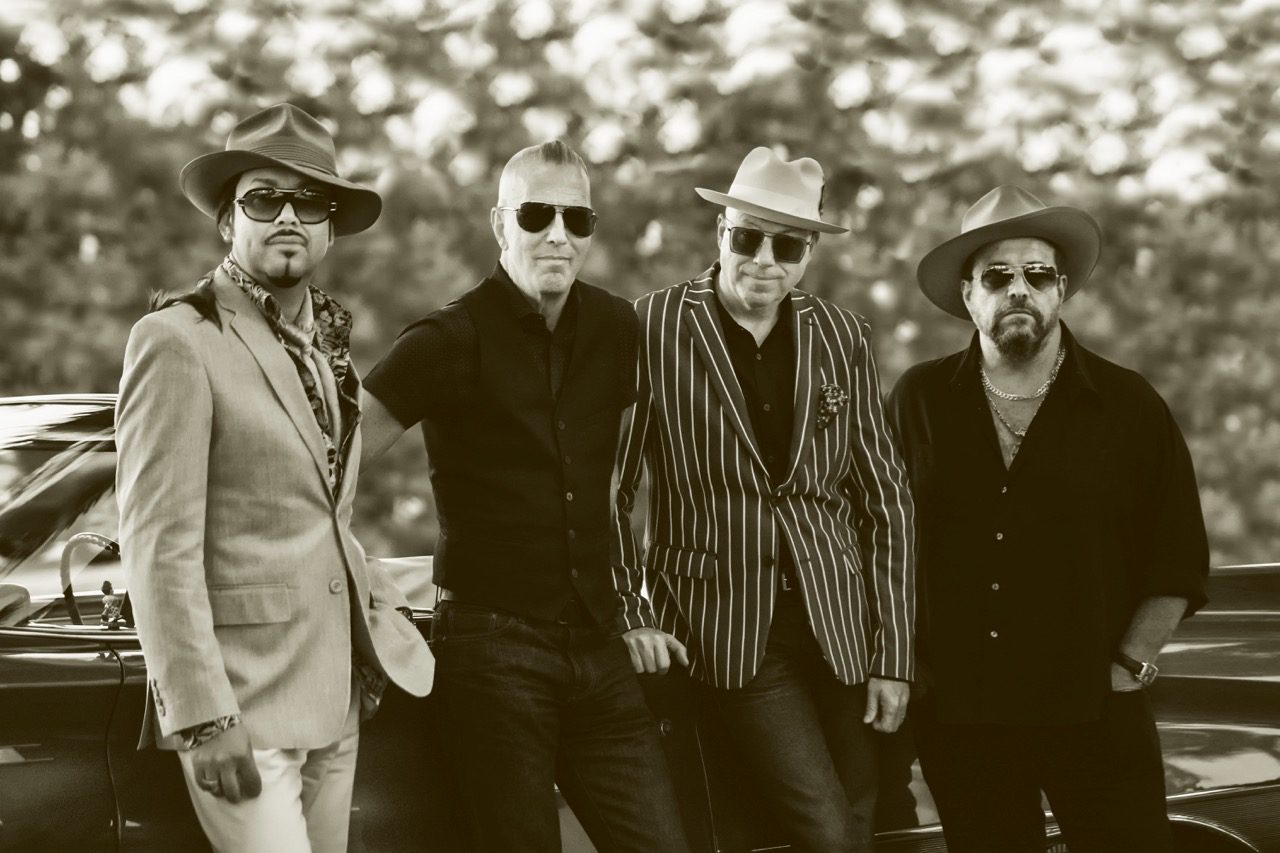 Photo by Alejandro Menendez Vega
There's a certain kind of self-awareness that arises when you've worked in the same career for 30 years. For some, it may consist of near-perfect understanding of their particular vocation. For others, it may produce a deeper love for something outside of work. For Raul Malo, frontman and co-founder of The Mavericks, that self-awareness has taught him to stay true to the mission that has embodied his music since 1989.
"That's been the lesson for me," Malo says as he considers what he's learned over the last three decades. "Thirty years of this band, whenever we've deviated from our mission, I would say it's been an abject failure, creatively and spiritually."
The mission is simple, or at least it seems so when Malo explains it.
"Continue to make music that is interesting to you and means something to you," he states. "In turn, that music will hopefully mean something to a lot of people."
While some bands may take a milestone like a 30th anniversary as an opportunity to release a greatest hits record, Malo and The Mavericks are going a different route while still creating some of the most interesting music of their career.
Just Play the Hits
Rock critic David Fricke once wrote, "Every great band, any superstar combo that has ever truly mattered, started out playing covers, forging an identity and agenda out of the licks and kicks of other people's songs." Thirty years into their career, The Mavericks have decided to continue forging their genre-breaking identity by celebrating the licks and kicks that have long inspired them.
Play the Hits is the band's latest studio effort, and doesn't feature a single Mavericks-penned track. Instead, the LP unveils 11 covers that are best summed up as the songs The Mavericks cut their teeth on. "There's been a ton of good music along the way," Malo admits, "but these songs were the ones that stood out. One of the most important criteria is what the band can do with the song, what can we do to make it our own and make it sound like it came from us."
When he considers that specific criteria, Malo quickly points to one of his favorite tunes on Play the Hits as a total Mavericks re-imagining.
"One of the beauties of Bruce Springsteen is that not only does he write these epic, cinematic songs about triumph and loss, but he also has these really simple love songs that almost sound like Sam Cooke, and 'Hungry Heart' is one of those songs," Malo explains. "It's a fun exercise. You kind of have to pretend a little bit, pretend like 'Hungry Heart' wasn't a big hit and you just got a demo from Springsteen and this is the song he just wrote and you're gonna cover it. That's how we approached these songs."
Like the rest of their career, The Mavericks' take on "Hungry Heart" is unexpected in how much of a departure it is from the original. But as Malo believes, that actually showcases the lasting artistry of the song itself. While every track isn't as big of a departure from the original as "Hungry Heart" is, The Mavericks' distinct sound covers Play the Hits from beginning to end. Malo and company are joined by Martina McBride for their take on "Once Upon a Time," which was made famous by Marvin Gaye and Mary Wells, and they stay true to the original groove while giving it a fresh makeover; Malo sounds divine as he honors Gaye. Similarly, "Blame It on Your Heart," written by Harlan Howard and Kostas Lazarides, sounds as energetic and pertinent with Malo singing in 2019 as it did when Patty Loveless released it in 1993. As the frontman puts it, "No matter how you slice them up, no matter how you do them, they will always be really great songs."
When Malo starts thinking about the power of music — and the attraction to cover and celebrate that power — he is quick to lift up artists like Frank Sinatra, Tony Bennett, Ella Fitzgerald, and Patsy Cline. "It's a testament to the song," he says, with obvious admiration in his voice. "You'll hear comments from people saying they like our version better than the original or they like the original better, but really, that's not the point. To me, I never view that stuff as a competition. This is what all those artists used to do, and it's what artists still do, and for us, it's been a really great way of celebrating our 30 years together."
Looking Back
As The Mavericks look back on their 30-year career, Malo admits that the reflection hasn't exactly come naturally to him. While some artists enjoy breaks to take stock of what they've done and to celebrate their accomplishments, the Miami-born singer isn't sure what he'd be celebrating in the first place.
"Celebrate what?" he asks. "What are we celebrating? I've always looked ahead. I know I'm a little different. I've never been one to care about all my accomplishments. … I'm always looking for the next muse or musical connection or even just a new way to play something. I like throwing myself into the lion's den. I like getting out of my comfort zone. I think part of the reason The Mavericks are still doing this is because of that kind of attitude."
That attitude has permeated the band since the beginning. When they came onto the scene 30 years ago, they were well-known for bringing their music to rock audiences — not country fans — as they shared bills with punk and alternative acts, even regularly sharing the stage with Marilyn Manson. But their legacy isn't relegated only to rock and roll; their highest-charting single, 1995's "All You Ever Do Is Bring Me Down," features the inimitable Flaco Jimenez on accordion. When Malo talks about his comfort zone, it seems as if the band will never fit comfortably in any one box. That attitude remained essential to their identity when they reunited in 2012 and released In Time. Malo made it clear to his bandmates that if they were to get back together, they wouldn't be playing their old songs and calling it a day.
"I remember saying, we're going to make new music, make better music, make more interesting music than we ever have made before," Malo says. "I feel like we've done that. I feel like the band is far more interesting than we were 30 years ago."
Malo takes a pause in his conversation, as if to ponder the statement he just made. There's a sense of surprise, and esteem, in the reality of where his band is today.
"There are always people who will say they loved us before we had the horns, when we were this pseudo-punk-rockabilly band," he goes on. There is no animosity in his voice, but there's clear confidence in what he's saying. "Yeah, and guess what? We were fucking 12 years old, too. Somewhere along the line we learned how to tune our guitars and play a fucking song."
Though Malo is slow to admit it, he seems grateful for the opportunity this new record has afforded him to get out of his comfort zone and reflect on the last three decades. Part of that reflection leads him to a memory of an early Mavericks gig at Tobacco Road, an old club in Miami. He recalls, with a hearty laugh, that their first set was at 1 a.m. and they had to play three consecutive sets, which meant they wrapped up somewhere around 5:45 a.m.
Not long after that experience at Tobacco Road, Malo remembers Derek Trucks coming into the club and everybody making a big deal about him, that he was some sort of guitar sage.
"He actually sat in with us," Malo says. "He was like 10 years old sitting in with The Mavericks at Tobacco Road. It was crazy. Little moments like that were so surreal at the time. Both Derek Trucks and The Mavericks, we've been making music for a long time. That makes me reflect and smile and go, yeah, what a bizarre little life we've had. A country band starting in Miami with a Cuban lead singer? That's crazy-ass shit. I look back on those times, being in Miami, talking about those days …"
As if catching himself reflecting a little too much, Malo recenters himself and says, "Yeah, it's given me a deep appreciation for the work. It's real. It's a life. It's a career. But you know what? It doesn't feel like we're done. Honestly, it feels like we're halfway done. We have a lot to do still."
Looking Ahead
With Play the Hits, The Mavericks pay homage to the artists and songs that have inspired them and made them want to play music. Today, it seems that many artists look to The Mavericks' albums and live shows with similar appreciation.
"They remind me that putting on a show isn't about the artist — it's about how honest the exchange between an audience and a band can be, and how important it is," says singer-songwriter Whitney Rose. "It might break your heart one moment and then 10 seconds later you can't help but dance."
Rose knows that of which she speaks. She's opened for The Mavericks and toured with Malo's solo band; in 2015, Malo produced Rose's sophomore LP, Heartbreaker of the Year, as well as her 2017 release, Rule 62, on which Mavericks co-founder Paul Deakin plays drums. Rose will forever look to The Mavericks as an influence in how she creates music, she says, from the recording process to life on the road.
"Their show is kind of like a lifetime, condensed," she says. "They certainly set a high bar for the rest of us when it comes to musicality. I'm always honored to work with them both on tour and in the studio. … They also make me laugh my ass off. All the time."
When Malo realizes the influence he and his music have had on a younger generation, he admits it's surreal.
"You almost can't take credit for it," he says. "What we're doing, sometimes I feel like I'm just a medium, like it's not actually me. I know me, and I know I do some stupid shit sometimes. If you saw me trying to make coffee just five minutes ago, you wouldn't even want to talk to me. I always think about what a fucking idiot I am, and yet, somehow, there's this part of me that's touched and blessed by music. The music gods have awarded me with this gift, you know?"
It's that kind of self-awareness that has stayed with Malo over three decades, and it only seems to be growing as he gets deeper into his career.
"That's the beauty of music in general, and I love that," Malo says. "I'm proud to be a musician. I'm proud to have made a life out of music."
---
The Mavericks are No Depression's Spotlight band for November 2019. Stay tuned for more from The Mavericks all month long!
---