SPOTLIGHT: The Mavericks Share Personal Photos from 30 Years as a Band
Posted On November 29, 2019
---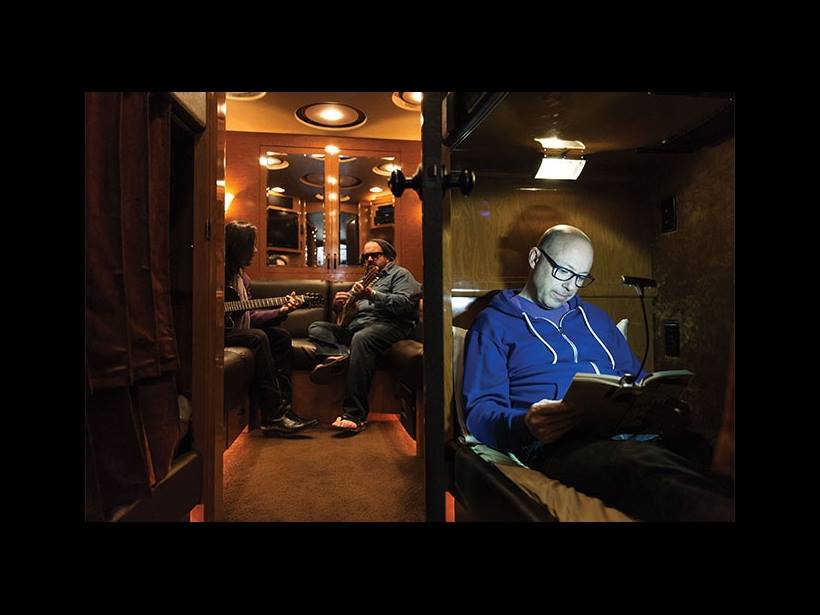 To mark their 30th anniversary as a band — and their month as No Depression's Spotlight band for November 2019 — The Mavericks dug into their photo collections to share with us some key moments in their career, both onstage and behind the scenes.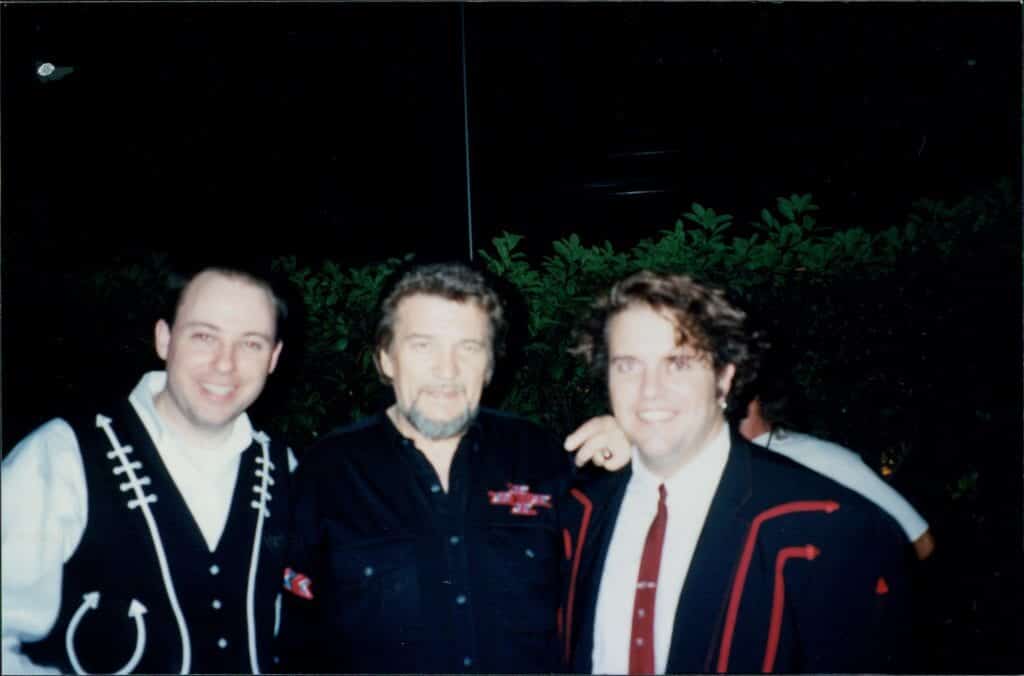 This is Jerry Dale and me in 1994 with one of the baddest musicians ever to walk the earth … that's no bullshit! — Raul Malo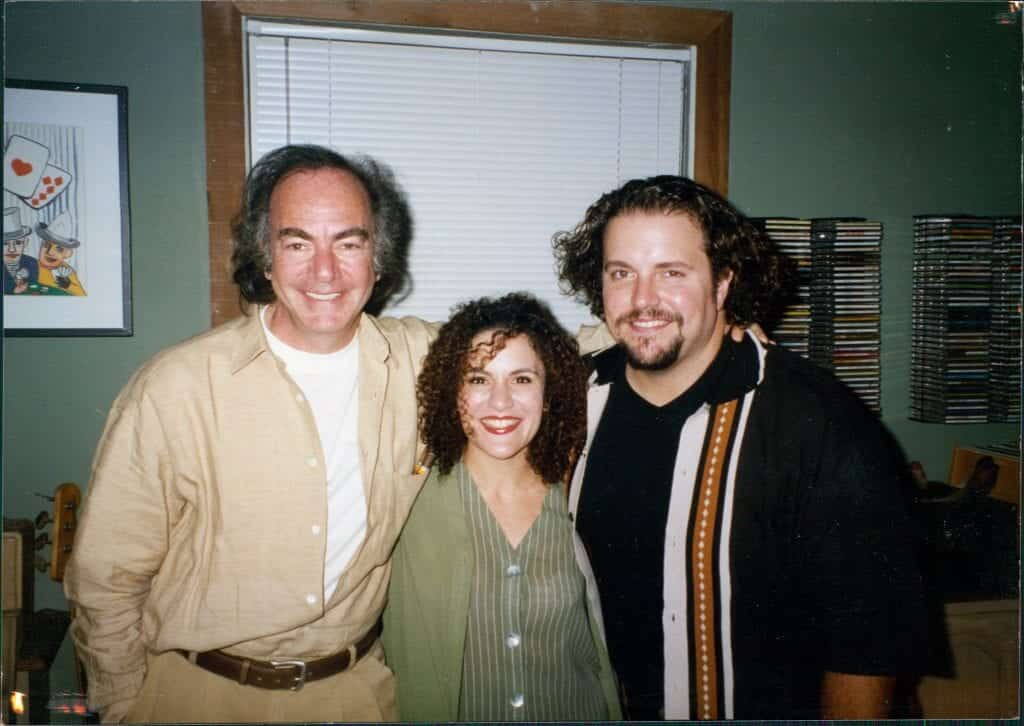 This was the night of my 30th birthday party, in 1995. I had been working with Neil Diamond on his "Tennessee Moon" record, and I invited him to the house to celebrate. He showed up and everyone went nuts! My sister Carol (pictured) was so excited to meet him, as you can imagine. — Raul Malo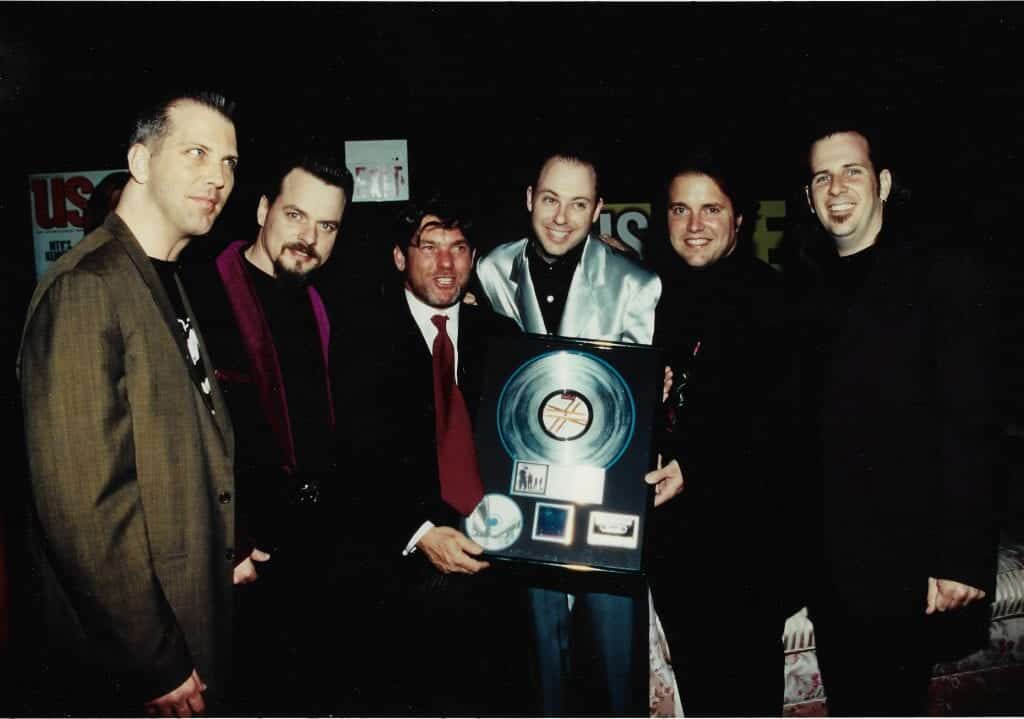 We've picked up many awards and other honors throughout our career. When What a Crying Shame went platinum for selling 1,000,000 copies in 1995, it was a very big deal to us! Here, Jann Wenner, founder and publisher of Rolling Stone, is presenting us with the award — what an honor! I think I dressed appropriately, wouldn't you say? — Jerry Dale McFadden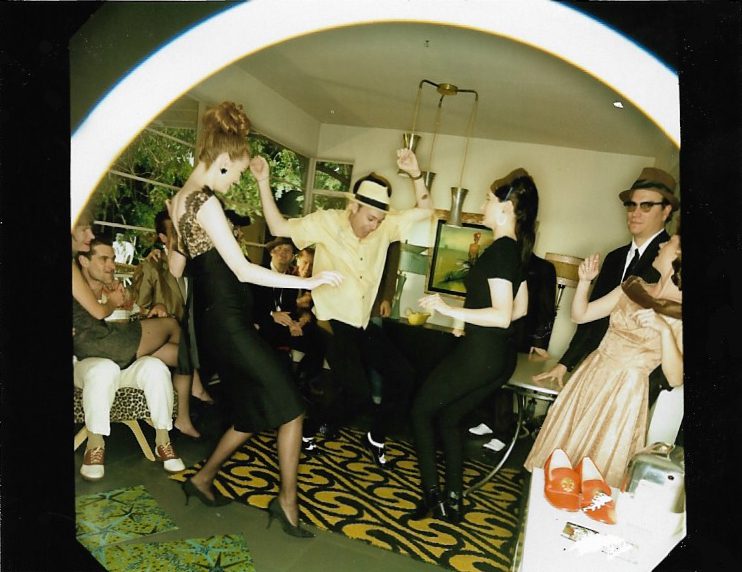 Here's a rare photo from the Music for All Occasions album photo shoot in 1995. Mark Tucker did all of the photography for that record packaging. We shot all kinds of stuff for the album, but this picture of me and some friends dancing didn't make it on the album. — Jerry Dale McFadden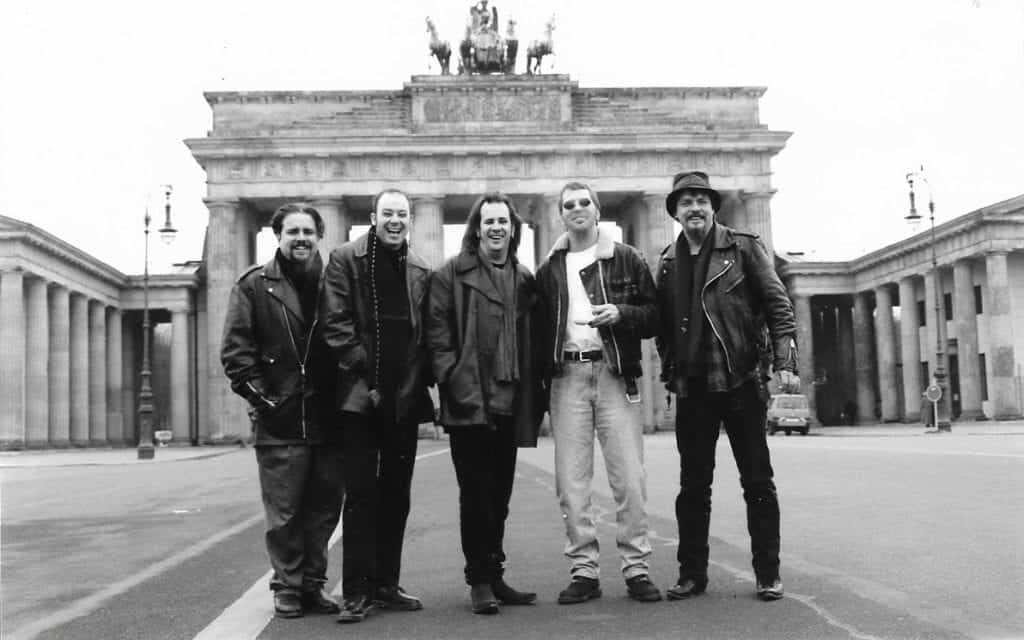 January 1996, The Brandenburg Gate: This was our first time to play in Berlin. It was crazy cold out, though it doesn't really look like it in this photograph. You have to visit the Brandenburg Gate when in Berlin! We've been back several times since then, and the monument is so much more built up with tourist things around it now. I loved how it was so untouched and unreal at this time. Most importantly though, just outside the picture frame stood the young woman who would later become my wife. That is what I really remember when I see this photo. — Jerry Dale McFadden
Just two OGs at the '96 Grammy Awards. We took home the award for Best Country Performance by a Group or Duo that night. Heard this gentleman went on to some success as well. — Raul Malo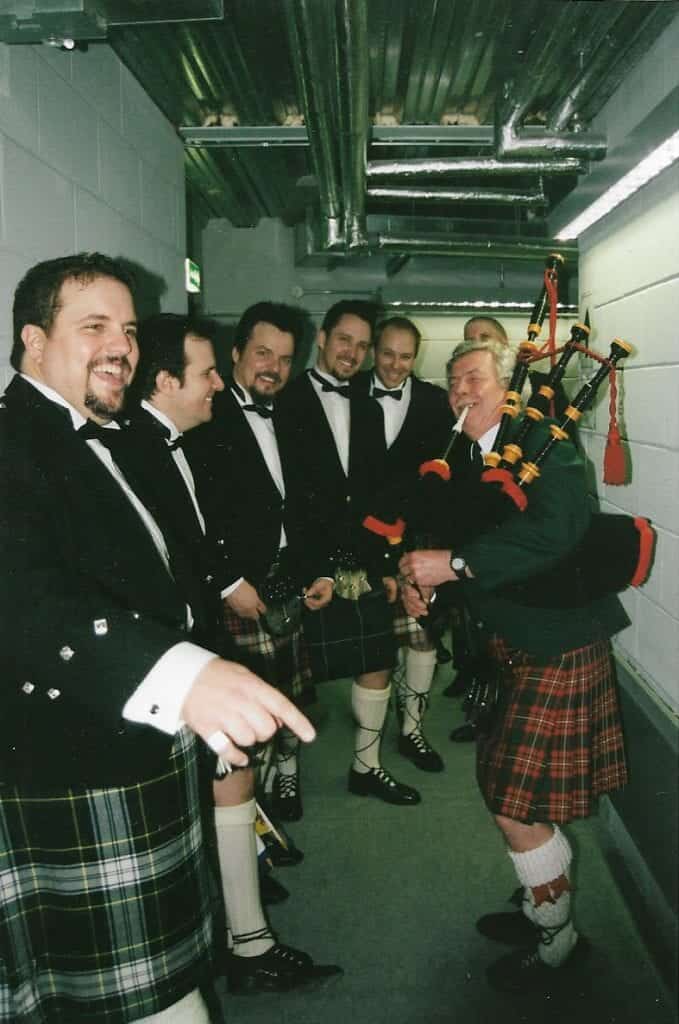 Fun times in Scotland! The year was 1998, and we were playing one of our favorite venues, the SEC Armadillo in Glasgow, where we returned in June 2019 on our 30th World Tour. For our encore that night, we all quickly went backstage and changed into our kilts to return and finish the show, with a bagpiper leading the way! What does a Scotsman wear under that kilt? Only those with good seats may know! — Jerry Dale McFadden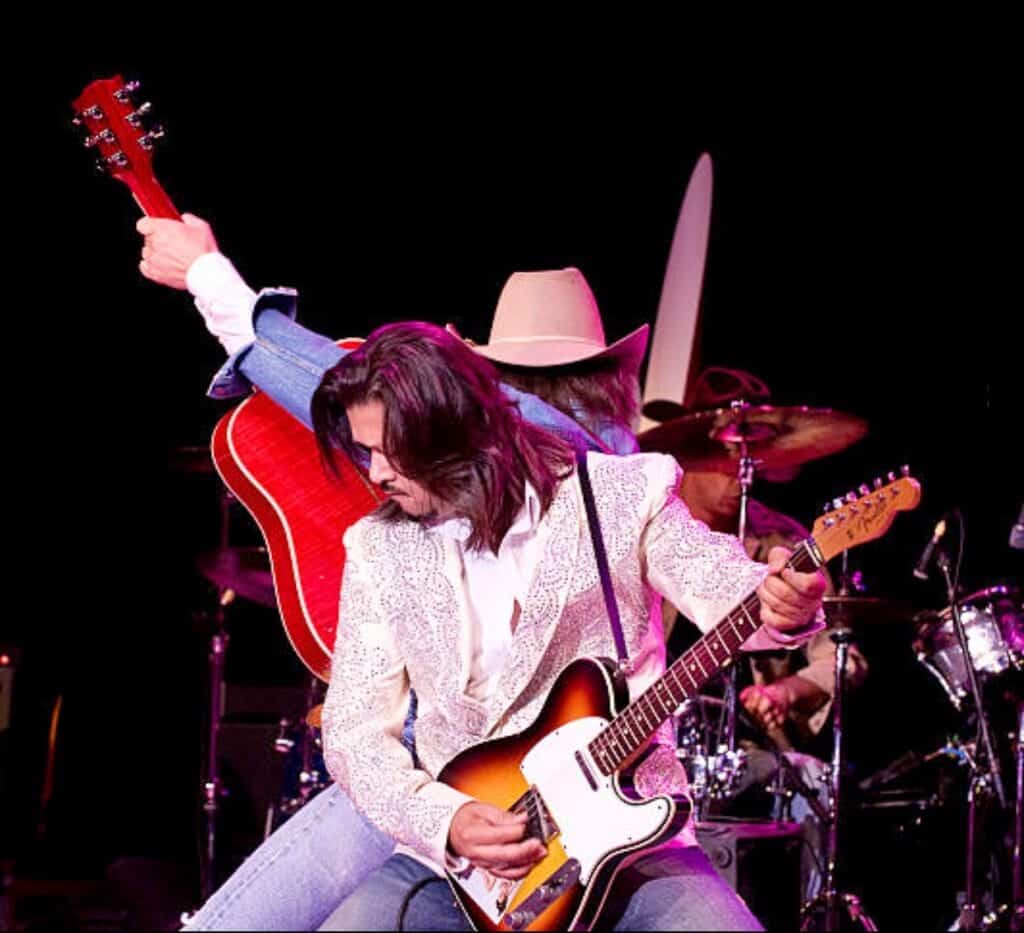 In the years between 2005 and 2011, I had the opportunity to play guitar stage right alongside one of country music's most influential and iconic performers, Dwight Yoakam. It was an opportunity that I had always hoped for but never thought would happen. His music, sound, and look were such an influence and an inspiration to me. All of us Mavericks would agree that Dwight's influence can certainly be heard on some of those early Mavericks recordings. It was quite an adventure and one I will always be grateful for! — Eddie Perez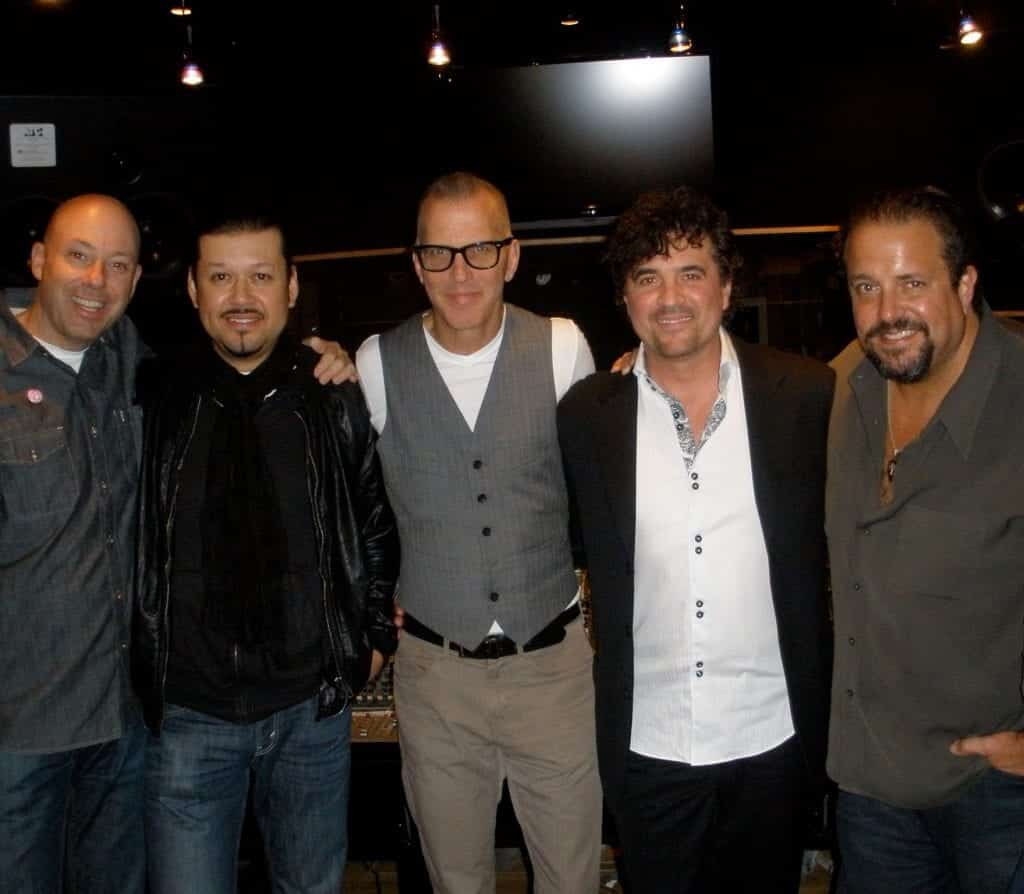 Here we are back in the studio to record for the first time in ages (In Time). It was 2012, and we were joined in the studio by our old friend Scott Borchetta, who was one of the earliest champions of the band in our MCA Nashville days. Now he is one of the most famous and successful record label heads (among other things!) and was instrumental in kickstarting The Mavericks back into high gear on his label, Big Machine. Of course, I remember Scott when he was in a hair band back in the '80s! Much love and mutual respect when we all get together.  —Jerry Dale McFadden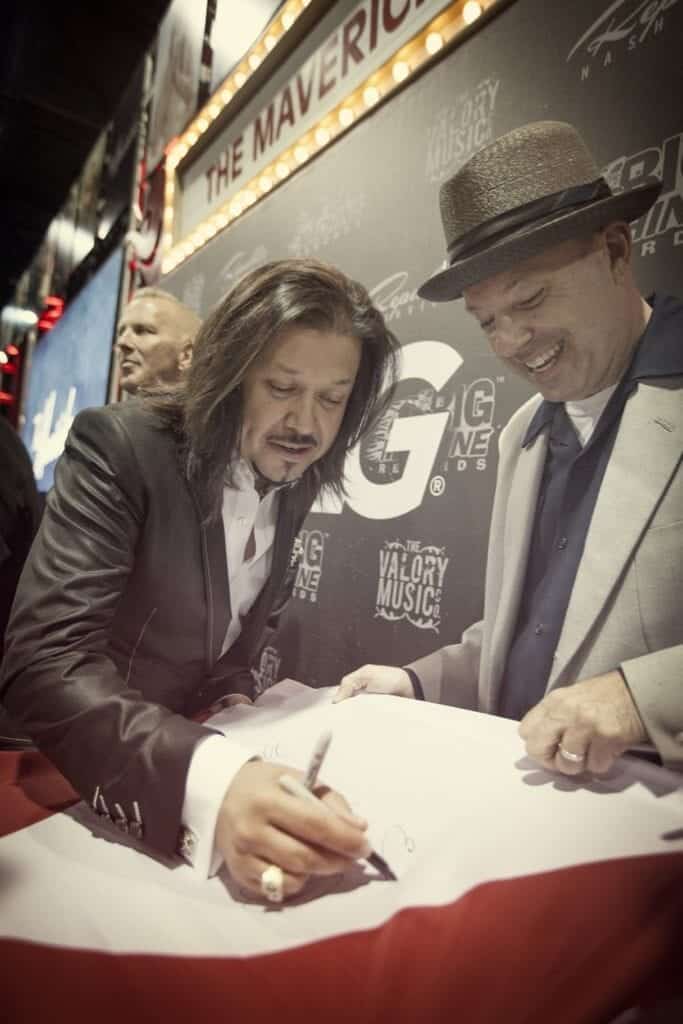 This is a photo from CMA Fest 2012, in Nashville. We were asked to be part of Big Machine's artist showcase at Fan Fair. We had a ball this day! Signing autographs, taking pictures and meeting everyone. It felt great to be back together making music again! — Eddie Perez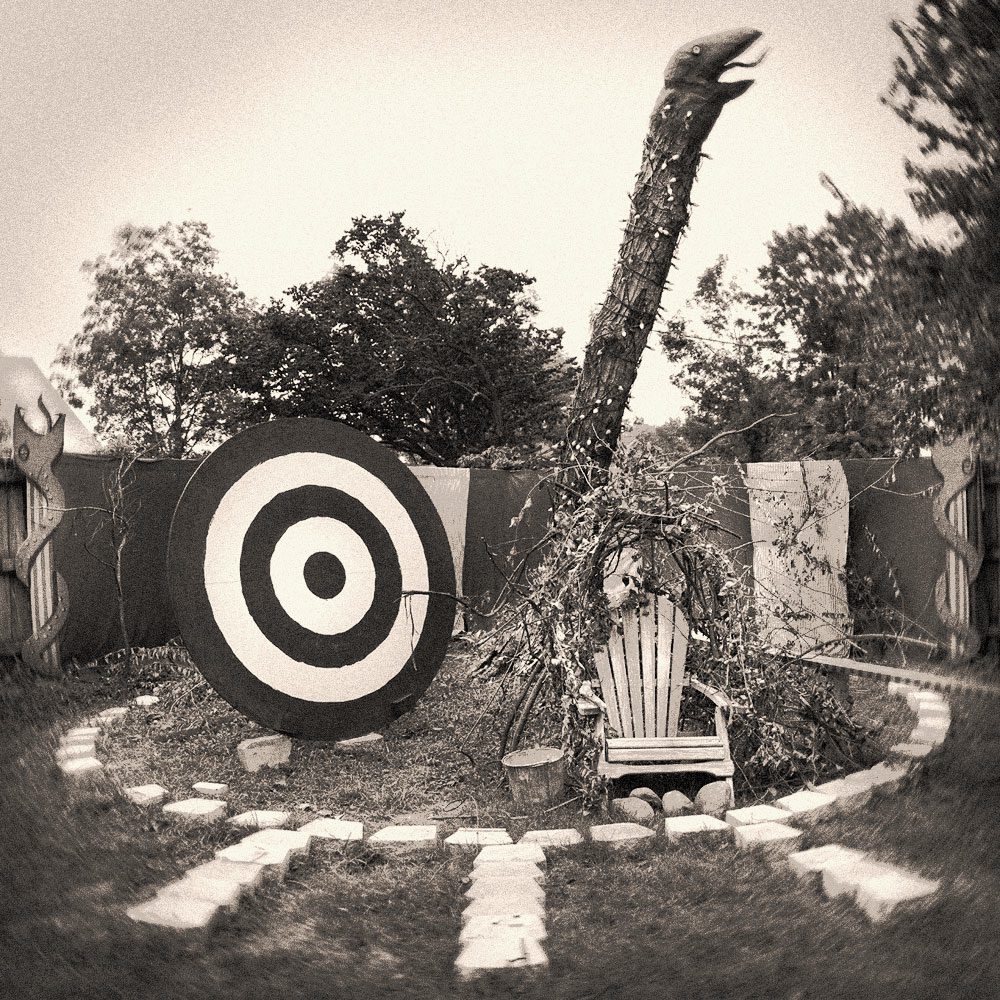 The backyard set for the 2013 In Time album cover, constructed and shot by the brilliant Mark Tucker. The day after we shot this, a storm came through Nashville and Mark called to let us know that the lizard tree was blown over, along with the rest of the set! Just another moment In Time …  — Paul Deakin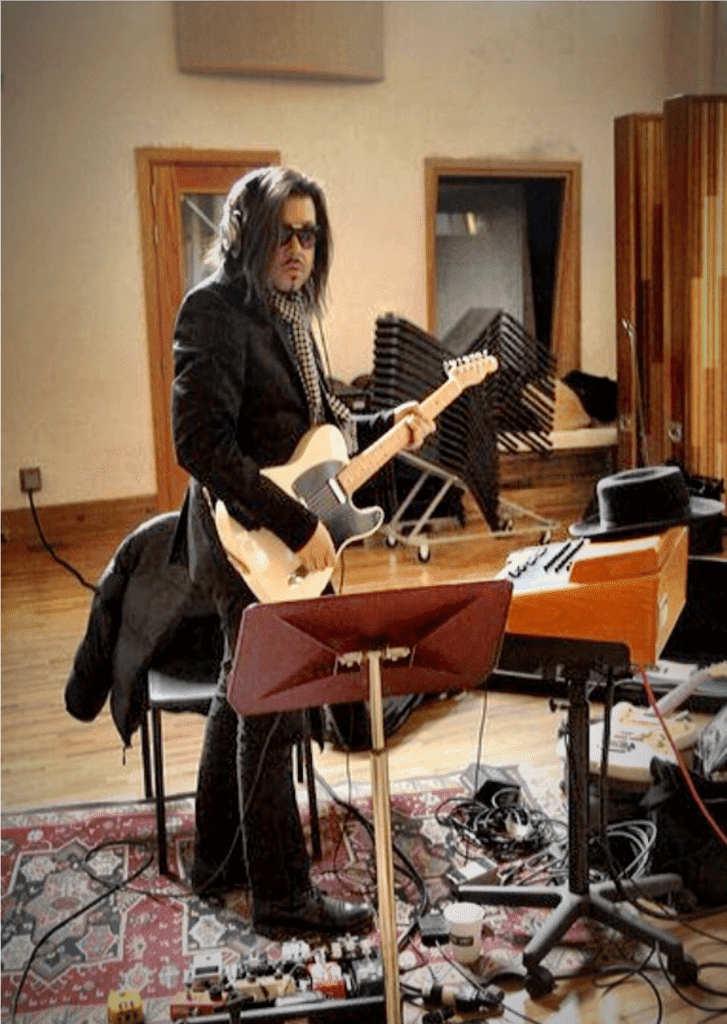 We always love and look forward to going into the studio to record. Creating new music is always an inspiring affair. This photo is from 2014, while we were recording a special track for a tribute record to Mötley Crüe. We recorded our own version of their song "Dr. Feelgood" and were all very pleased with how it turned out. Months later, we actually got the chance to meet the guys in the band and they were blown away by what we did with the song! It was a very cool moment. — Eddie Perez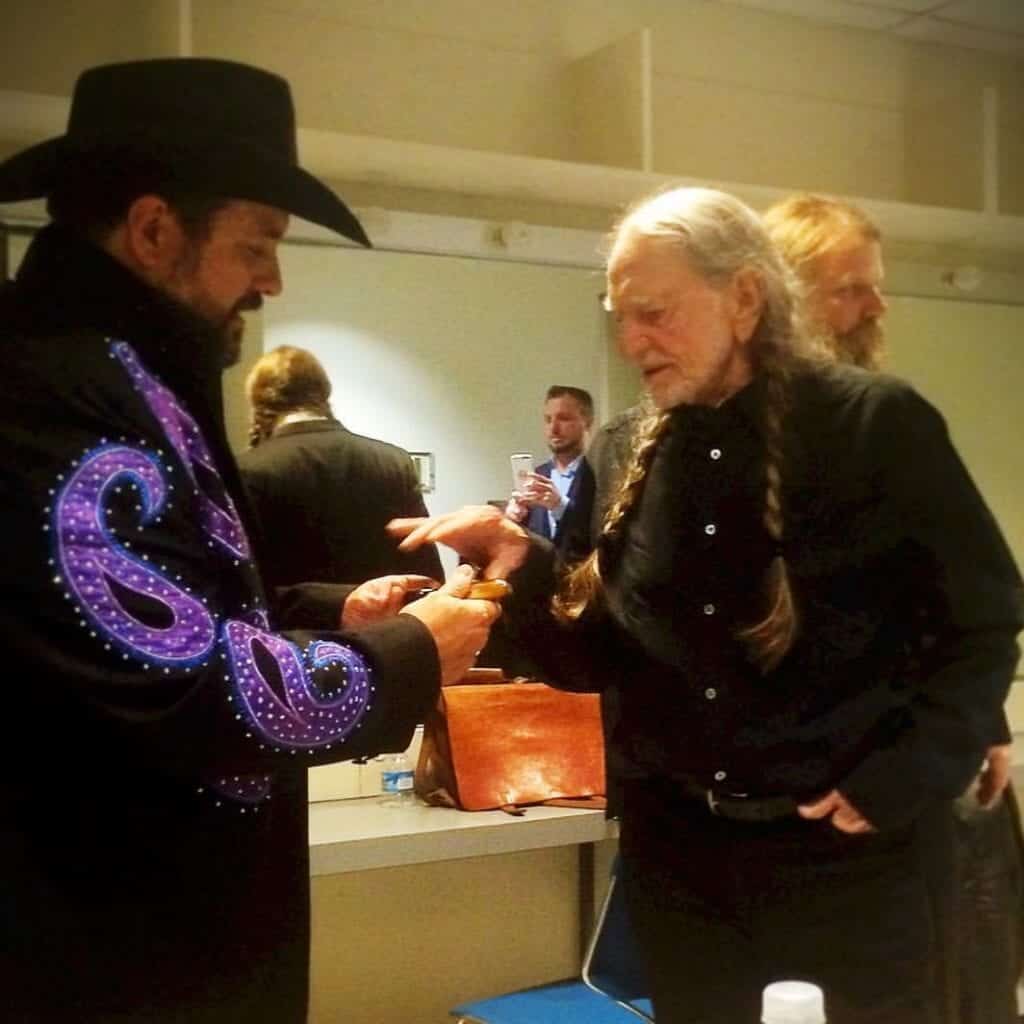 Here I am with one of the greats: Willie Nelson. He has been a huge influence on countless musicians, singers, songwriters, and anyone who's thought of themselves as all three. I feel blessed to have had spent moments of my life with him. Here we are in 2015 "smoking in the boys' room." In this case the "boy's room" was the Library of Congress. You heard me. — Raul Malo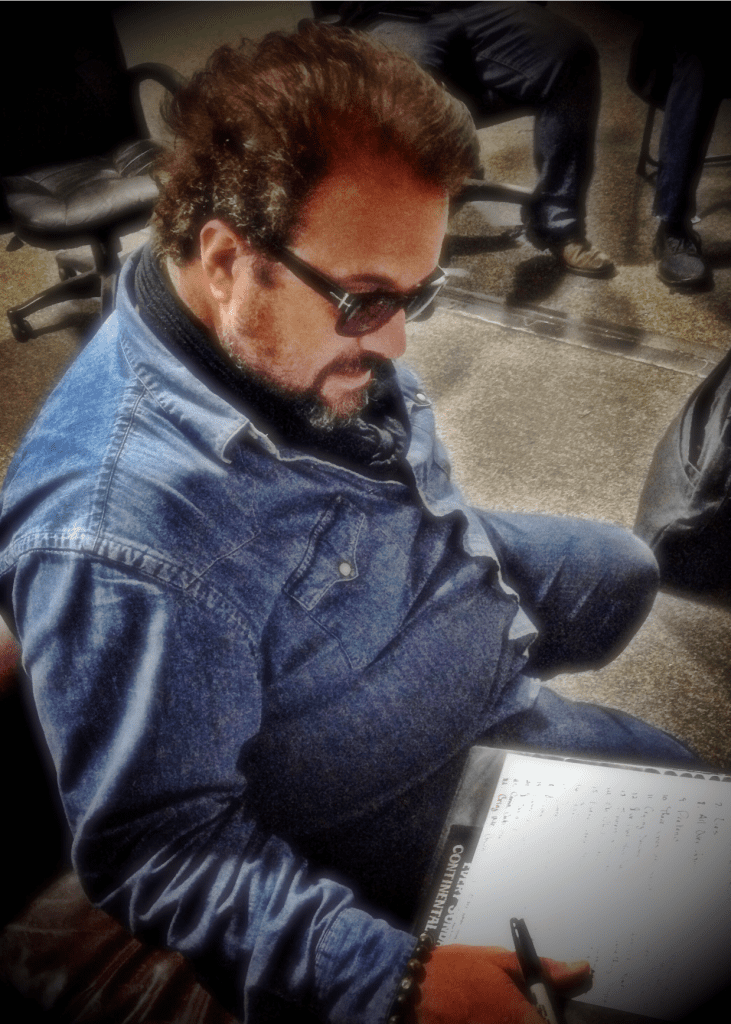 Some of our most favorite times happen in the rare occasion that we actually get the chance to rehearse. Pictured here, "El Maestro" Raul Malo is putting a set list together for our 2015 Mono tour. With 30 years of music, it's always a challenge to see what songs are gonna make it into the set list. I must say, Raul always seems to know how to create just the right vibe for an evening of music! — Eddie Perez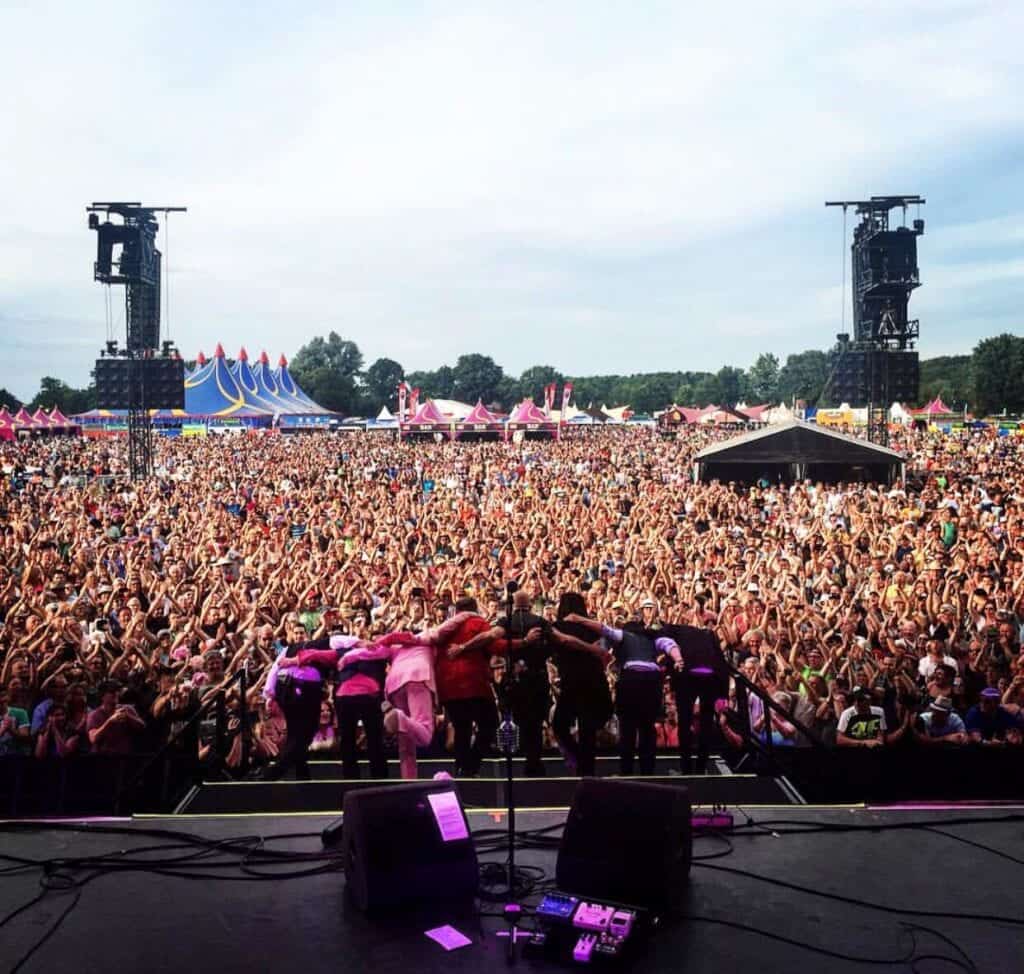 It's been quite a luxury as a band to be able to take our music to other parts of the world. This photo was taken at the Bospop Festival in the Netherlands in 2016. This moment was one of the most surreal experiences I've ever had as a musician, and it was great to share this moment with my friends and brothers. As I look at this picture I think to myself, "This really happened!" It's been a crazy ride thus far. — Eddie Perez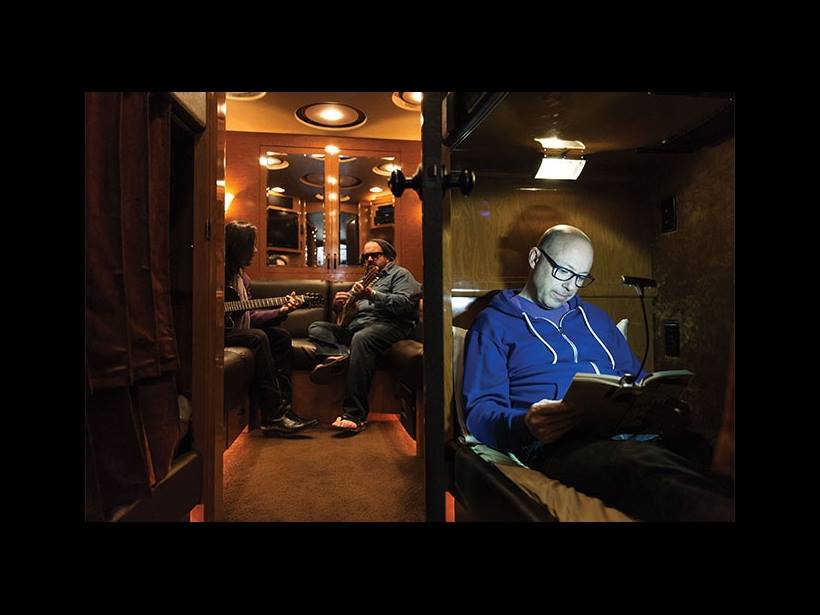 Quite a few of you know what a rabid reader I am. Here's a great little snapshot of life on the road, from 2017: Eddie and Raul in the back lounge of the tour bus playing guitars, and me in my bunk reading! I always think it's funny when people ask, "Where do you find the time to read so much?" Really? All I have is time on my hands! — Jerry Dale McFadden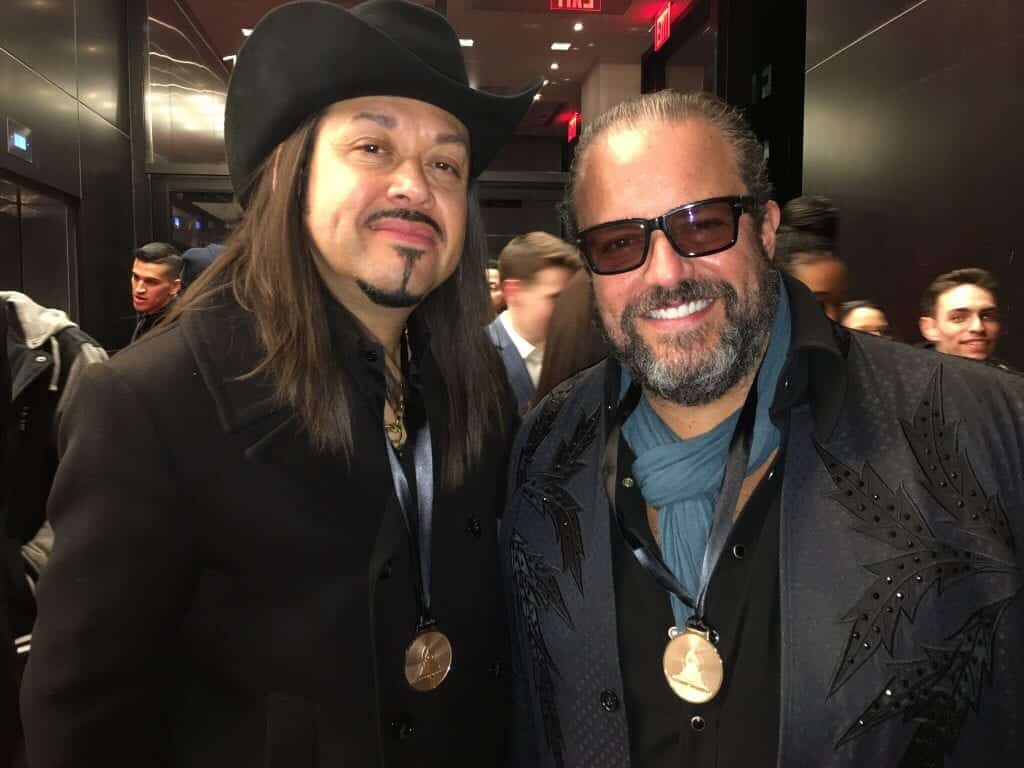 Here's a photo from the 60th annual Grammy Awards nominee ceremony in New York City, in 2018. It was our second time back to the Grammys together, and a big night for the band! Here Raul and I are showing off our Tiffany gold medals that are given out to the nominees. — Eddie Perez
We get asked a lot if we have a favorite show, or favorite venue. There are actually too many wonderful shows and places to narrow it down to one singular show or place! That said, there have been shows and venues that stand out, and this one covered both bases. This is from the first of three nights we played with the Nashville Symphony in 2018, at the beautiful Schermerhorn in Nashville, Tennessee. I will never forget the feeling of playing in that setting with the orchestra. It was transcendent. And I got to sleep in my own bed after the show! — Paul Deakin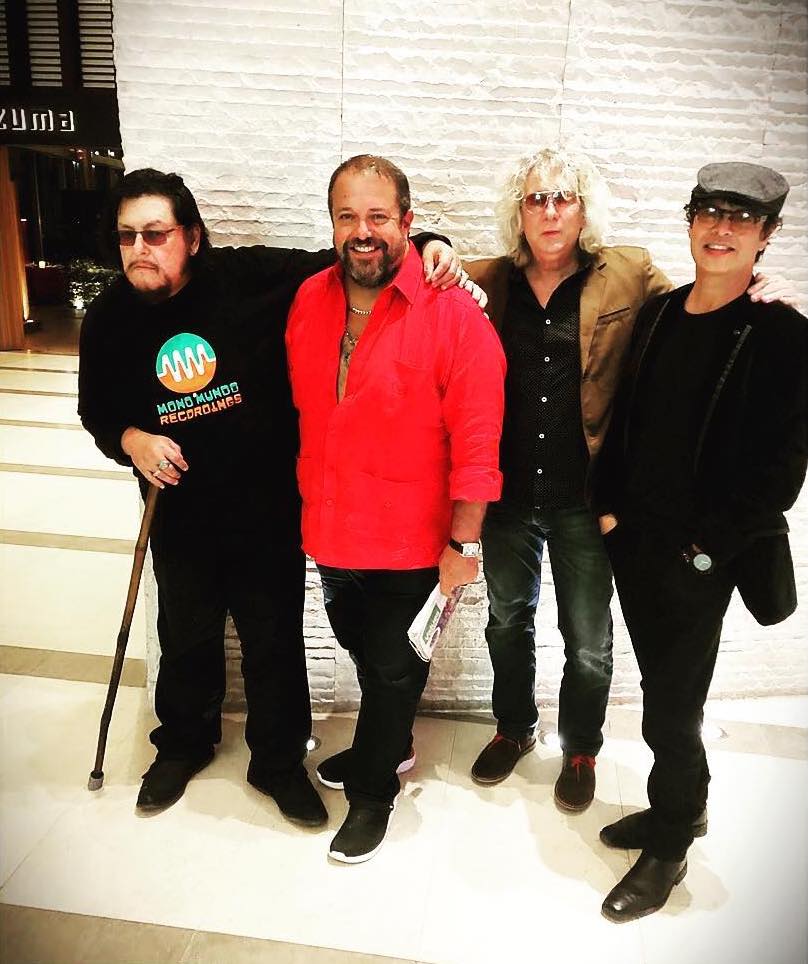 This is Miami rock 'n' roll royalty right here, together in early 2019. Nuclear Valdez was the band we all looked up to. They set the standard. They're also my friends who encouraged me to step up to the microphone and sing my songs. John Tovar (left) booked a gig at Churchill's Pub, and I needed a band. Robert Slade St. Lemont (next to me) played drums and Fro Sosa (right) played bass. I could never repay them for what they've done for me. That one gig led to a lifetime of gigs, and a career that seemed like an unattainable dream. The least I could do was take my old "band" out for dinner, drinks, laughs, and stories. — Raul Malo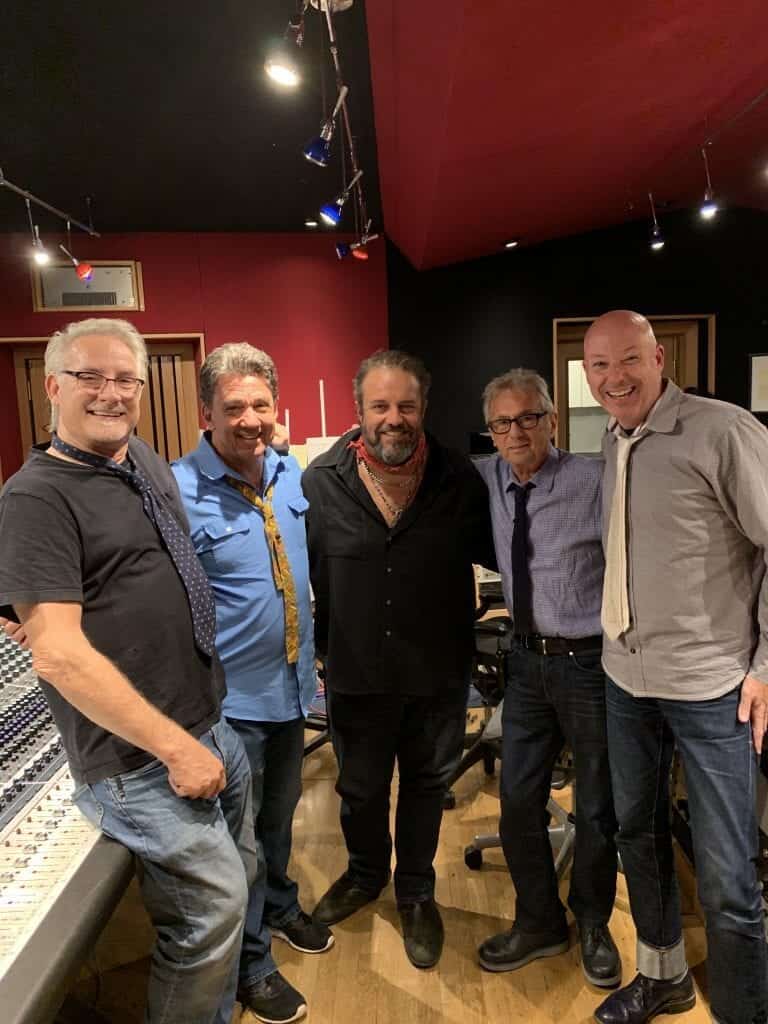 We were back in the Blackbird Studio this action-packed weekend of September 2019, and having a ball! What a joy and dream come true it was to work with legendary producer and engineer Al Schmitt on some new Mavericks music to be released in 2020! Seen here left to right are producer/engineer John McBride (owner of Blackbird Studios), our longtime co-producer and engineer Niko Bolas, Raul, Al, and myself. Obviously, Raul didn't get the memo that you must wear a tie if you're working with Al! — Jerry Dale McFadden
---
The Mavericks are No Depression's Spotlight band for November. Be sure to read our feature story about them here.
---