SPOTLIGHT: Sarah Jarosz Takes Familiar Ground to New Territory
---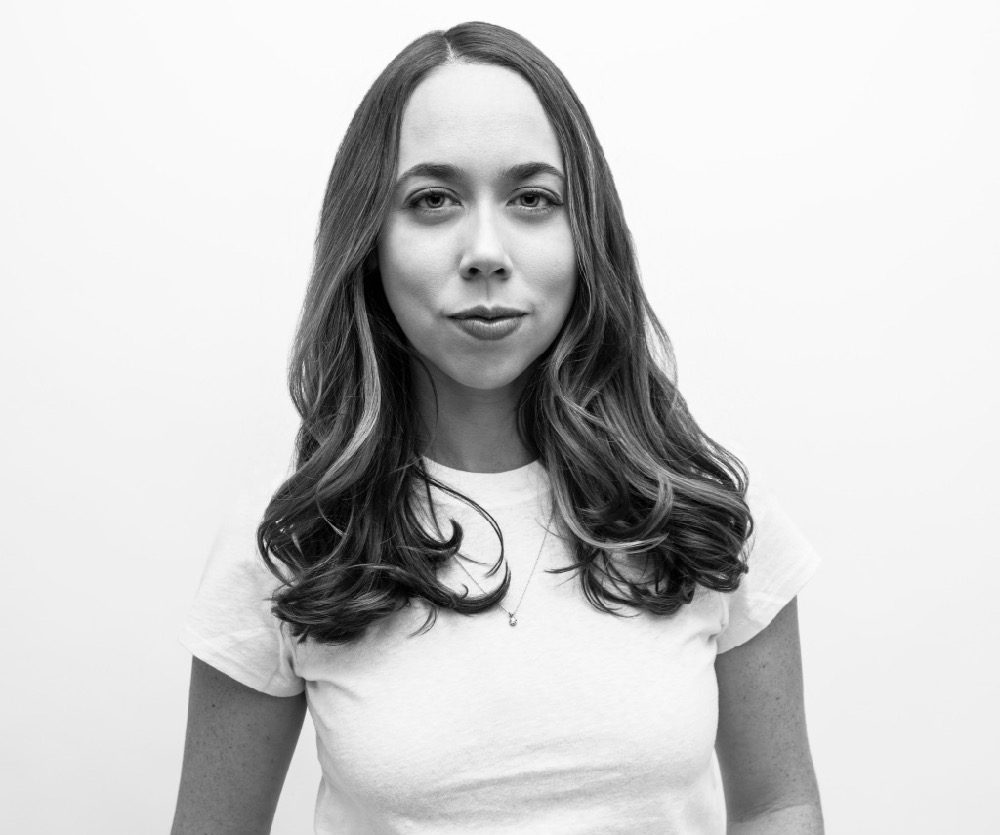 Photo by Josh Wool
EDITOR'S NOTE: Sarah Jarosz is No Depression's Spotlight Band for June 2020. Look for more about her and her new album, World on the Ground, out June 5, throughout the month.
Sarah Jarosz's spring did not go the way she'd envisioned it.
She was already checked in for a flight from her home in New York City to Montana for a performance in mid-March when she got word the night before that the gig was canceled due to coronavirus concerns. Her suitcase already packed, she gathered up all her instruments and headed to the airport the next day anyway. But instead of Montana she flew to Nashville, where her boyfriend lives and where people at her label, Rounder Records, were already moving full-speed ahead toward the release of her fifth studio album, World on the Ground.
"It just was starting to feel very palpable in the city," she recalls, "and I felt like I should probably get out while I could and while it seemed safe. I'm just so, so grateful that I had a place to go."
In Nashville, Jarosz has been learning to navigate a very different run-up to an album release, where all the press interviews happen by phone and the live performance venues are now various corners of her boyfriend's house.
"The amount of livestreams and video content that people want now is just through the roof," she says. "I'm not complaining, but it definitely kind of feels like my full-time job now. Whereas normally I would be on the road on tour, away from home, and that's my job."
But one thing that hasn't changed in these strange last few months is the June 5 release date for World on the Ground.
Like many musicians putting out albums right now, Jarosz and her team fretted over the timing. Is it possible to promote an album right now, without touring and personal appearances? Is it appropriate, with people grappling with life-and-death situations and the sense of fear and separation that's pervaded everyday life? But her gut told her to keep things moving, that perhaps music can be a kind of medicine right now, for listeners and for herself.
"Now I'm so thankful that we stuck to the plan, especially in light of the fact that it's not known how long this is going to go on," she says. "I am just really grateful to have this project finished and this music to deliver to people. The hardest part has been waiting these all these months for it to come out. I'm just ready for people to hear it."
Out on a Limb
World on the Ground moves the setting of Jarosz's songs a little farther outside of herself, telling stories of small-town life from several perspectives.
Some of the songs' characters express contentment, while others dream of escape. A few, like "Johnny," come full circle.
Jarosz herself grew up in Wimberley, Texas, a town about 45 minutes southwest of Austin with a population around 3,000 people, and she brings a few of its characters and many of its landscapes to life on World on the Ground. As people in the songs gaze out of their front porches or roam in the wilderness, they — and listeners — are met with expanses of sky and open fields, dirt you can sink your fingers into, and the names of tree species sprinkled in like a list of old friends.
"I had a really positive upbringing and childhood there," Jarosz says, her fondness for Wimberley evident in her voice as she recalls her music teacher and the Friday night bluegrass jam at a local catfish restaurant. "It truly is a really special, magical little place."
But, she continues, "I think some of the things that these songs are exploring is the thing any adolescent feels, like no matter where you're from, just wanting to know what else is out there. And I think that especially is highlighted when you are from a small town because you have the sense of there's so much to be discovered."
In terms of musical territory, Jarosz sensed there was more to be discovered by stepping out of familiar patterns for this album. It marks a return to solo work after several years of recording and touring with Grammy-winning trio I'm With Her, and after co-producing all her previous records with Gary Paczosa, she decided to work with someone new.
When assembling her wish list, she remembered John Leventhal, who had played electric guitar on a track on 2011's Follow Me Down and whose producing work she admired on records by Shawn Colvin and many others. But when she saw how he worked with his wife, Rosanne Cash, and others during a soundcheck for the 2018 Americana Music Awards, she knew she wanted to "go out on a limb" and ask him to produce her new project.
In the studio in Leventhal's home in Chelsea, just six subway stops away for Jarosz, they worked out ideas (he plays several instruments on the album and is a co-writer on four of the songs) and recorded them on the fly, with some demos becoming final takes. He enforced set working hours — including daily endpoints — but encouraged exploring ideas as they came, recording the results.
The process was highly collaborative, Jarosz says, but she made a deliberate call to stay out of the producer's chair entirely for the first time for World on the Ground. She recalls deciding, "I kind of want to be led this time, I want to see what happens when I let go of some of my stuff and just have a little more freedom with it and see where it takes me."
As she was writing, the songs themselves steered her toward exploring concepts of home and small-town life, she says, but a challenge from Leventhal, before they were even officially working together, nudged her toward making that exploration through other people's eyes.
"I played him like three or four little ideas that I had," she recalls. "The thing that he said that stuck with me was, 'Why don't you try to write not looking inward all the time, and write from a different perspective, like as more of a storyteller?'"
It's a simple concept, she concedes, but it took someone she trusted saying it out loud for her to realize she hadn't done much of that before. The songs on her previous albums, including 2016's Undercurrent, which won Grammys for Best Folk Album and Best American Roots Performance, are introspective and intensely personal. But she thought about some of her musical heroes ("many of whom come from Texas," she adds) — Nanci Griffith, Shawn Colvin, James McMurtry, Guy Clark, Robert Earl Keen, and others — and how they reveal so much about themselves by exploring other lives. And she discovered a brand new map to travel in her songwriting.
Pay It No Mind
On "Pay It No Mind," the second track on World on the Ground and the source of the album's title phrase, an onlooker in a high-rise watches as a bird prepares to fly, stretching her wings and looking skyward. Between verses describing the bird's movements comes this chorus:
We all have our notions, baby
We all laugh and sigh
When the world on the ground is going to swallow you down
Sometimes you gotta pay it no mind.
While we humans are stuck firmly on the ground amid a pandemic, it's nice to remember we can still look up at the sky and go somewhere else in our minds. And that flight — literally and figuratively — will again be possible one day.
In the meantime, Jarosz has been sharing her music onto as many screens as she can and taking advantage of her longest time in one place since she was 18.
"My boyfriend and I are both touring musicians with separate touring schedules, so we don't get to see each other that much, and it's rare that we're together for long stretches of time and get to kind of settle into home activities and projects and stuff like that," she says.
As the weeks have worn on and her album release date has neared, though, it's been hard not to feel swallowed up by the uncertainty.
"So much of our lives as musicians is planning, years out, your tour schedule. And so it's really turning things on its head to just not know," she says. "I was so excited to announce a huge tour in the summer and play all these new songs for people. But my hope is eventually I'm going to get to do that. I'm not sure when, but I just gotta keep being hopeful, one day at a time."
---