SPOTLIGHT: Sarah Jarosz on Opening a Window to Small-Town Texas from New York City
---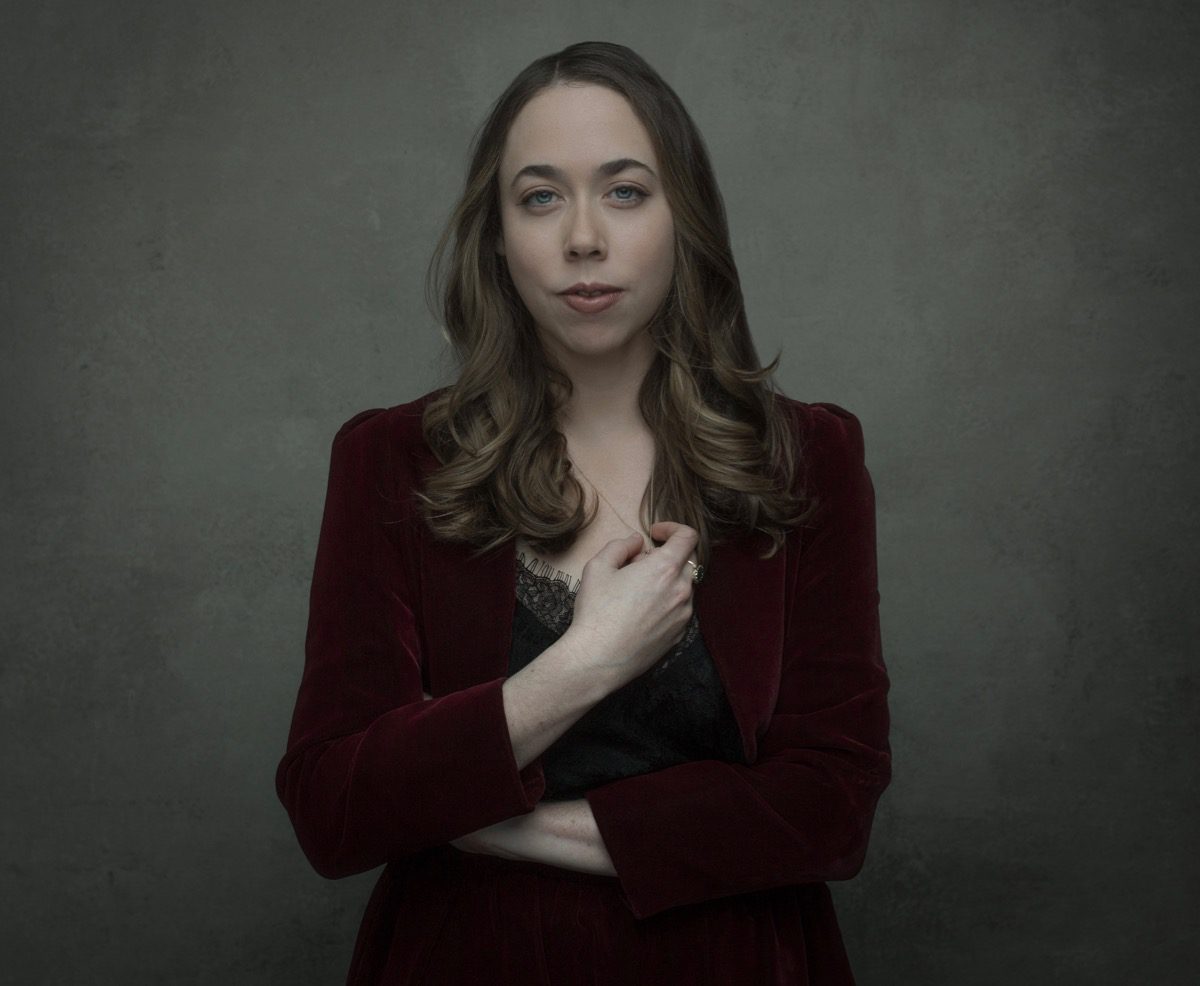 Photo by Josh Wool
EDITOR'S NOTE: Sarah Jarosz is No Depression's Spotlight artist for June 2020. Read more about her and her new album, World on the Ground, in our feature story, and stay tuned for more all month long.
World on the Ground captures the music that John Leventhal and I created in the control room of his home studio in Manhattan throughout the second half of 2019. From the beginning of this recording process, John challenged me to be more detailed in my writing — to write lyrics that told a story, and didn't just convey "my feelings." A wealth of ideas opened up the moment he made this observation, and many of the images that proceeded to emerge during the writing process were based on my memories of the landscape, the people, and my experiences growing up in the Texas Hill Country. It dawned on me that I had never spent serious time writing about where I'm from.
I took note of the fact that a large majority of my favorite songwriters also have Texas roots. They include Shawn Colvin, James McMurtry, Nanci Griffith, Lyle Lovett, Guy Clark, Robert Earl Keen … and the list goes on. The thing that many of these artists have in common is that they're storytellers. The lyrics of songs such as "Levelland," "Boats to Build," or "The Facts About Jimmy" are mini-novels — there is so much rich detail within a 3- or 4-minute time span that a whole world is laid out for the listener.
The songs on my previous album, Undercurrent, are largely inward-facing, inspired by my time living in New York City freshly out of college. World on the Ground is a full-circle journey to my roots of home, drawing on different characters, both real and imagined, to tell stories. Images of the rocky, cactus-speckled field that stretches out behind my childhood home, the back porch, the creeks lined with cypress trees, the sound of the mourning doves, and the social realities of growing up in a small town all swirled through my head as I was writing these songs.
It's common as a songwriter to look inward — to take a deep dive down into your soul and try to make some sense of your feelings by turning them into poetry. It can be therapeutic, and if done well, it can be a mirror to the listener, who catches a glimmer of their inner world within a song. But there are pitfalls to this approach; it's easy to become self-indulgent, and to fail to evoke a true, soulful reaction from a listener. The best songwriters figure out a way to be deeply personal while retaining some mystery, and leave poetic room for interpretation. Mastery of this feat is a lifelong process. I tried with this album to take my songs further in that direction.
World on the Ground takes its name from the second track, "Pay It No Mind." The song focuses on a little bird perched by a seventh story window, taking a pause from flight and looking down at the world and the bustling people on the ground. The bird, able to take it all in with a wide-eyed vantage point, imparts wisdom to those below her, encouraging whoever might listen to not let the worst days get the best of them. The vantage point of the "little bird stretching her wings" encapsulates the perspective with which I tried to write many of the songs on this album — out of body and outward facing.
For my four previous solo albums and one with my band I'm With Her, the records were made while living at the studio, fully immersed and working endless hours each day. There are, of course, advantages to that intense immersion, but it can also be easy to lose perspective and get in your own way. Working with John was the opposite experience. His home studio in Chelsea was seven stops on the C train from my Upper West Side apartment. For the first time as an adult, I had a regular commute to my job. I'd arrive at the studio at noon and depart at 6 on any days that I was home in New York between tours. To many, this probably seems like a brief work day, but the structure and consistency that John put in place saved my ears from the usual sonic fatigue that studio work can bring. I arrived each day ready to dive in, and left each evening not wanting to leave, the music still fresh and swirling around in my head as I walked back to the train, eyes open to the world in front of me.
There was something so important about this brief but regular subway commute back and forth from the studio to my home. As a musician who is nearly always on tour, travel can be tiresome and disorienting. But somehow this journey became the backdrop to writing these songs. Songs about Texas written in New York. The two places couldn't be more different from each other. It's as if being in the big city, far away from my small hometown, granted me the vantage point of the little bird in "Pay It No Mind." Distance plus time very often equals perspective. People are pretty much the same anywhere you go. Face outward. Look up from your screen. Open your eyes.
---