SPOTLIGHT: Rufus Wainwright Taps Into Folk Feeling With 'Alone' [VIDEO]
---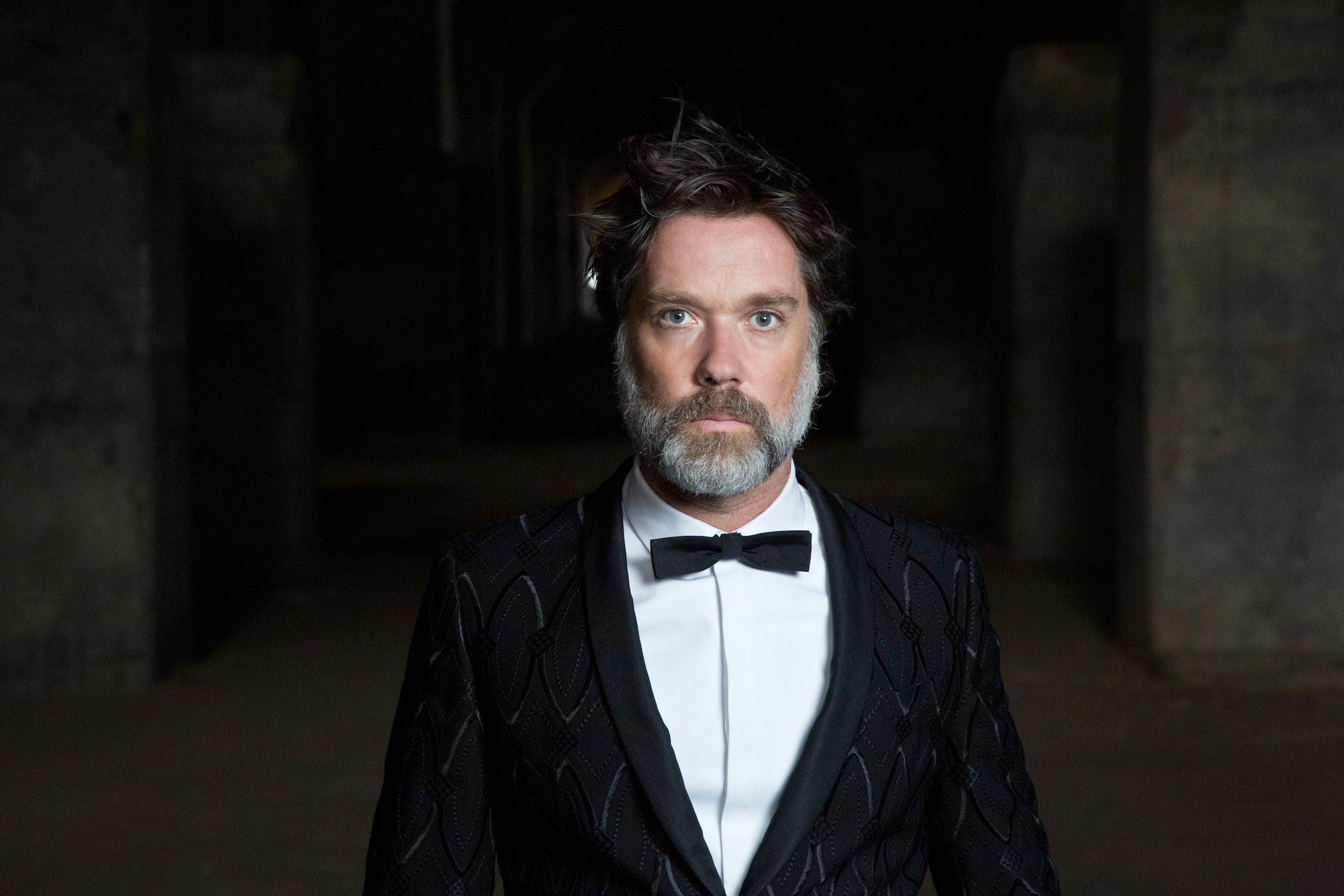 Rufus Wainwright (photo by Tony Hauser)
EDITOR'S NOTE: Rufus Wainwright is No Depression's Spotlight artist for June 2023. Read more about him and his new album, Folkocracy, in this interview, and read an essay from Wainwright about how singers should think of singing here.
While Rufus Wainwright has soared in the skies of pop sounds and even opera, his home, you might say, is in folk.
Growing up the son of singer-songwriter Loudon Wainwright III and Canadian folk icon Kate McGarrigle, who was half of the Kate & Anna McGarrigle duo with her sister, Rufus' aunt, Wainwright had a front-row seat to folk, and it never fully left his sound.
On his new album, Folkocracy, Wainwright puts his own spin on folk songs he grew up listening to, not just covering them but thinking deeply about what the songs have meant to him and to his own musical path.
For "Alone," the album's first track, Wainwright applies his powerful voice to a powerful song of heartbreak by Ewan MacColl.
"In my humble opinion, Scottish folk songs are the most melancholic and therefore the most gorgeous," Wainwright explains in Folkocracy's liner notes. "Ewan MacColl was a true master songwriter [who] composed this gem, and Madison Cunningham and I enjoyed polishing its dim yet resilient light."
On the album recording of "Alone," he's accompanied on the song by Madison Cunningham, but he's joined by his sister, Lucy Wainwright Roche, in the video below of an intimate performance at East West Studios in Los Angeles earlier this month.
---