SPOTLIGHT: Rising Appalachia on Seeing and Singing the South and the World
---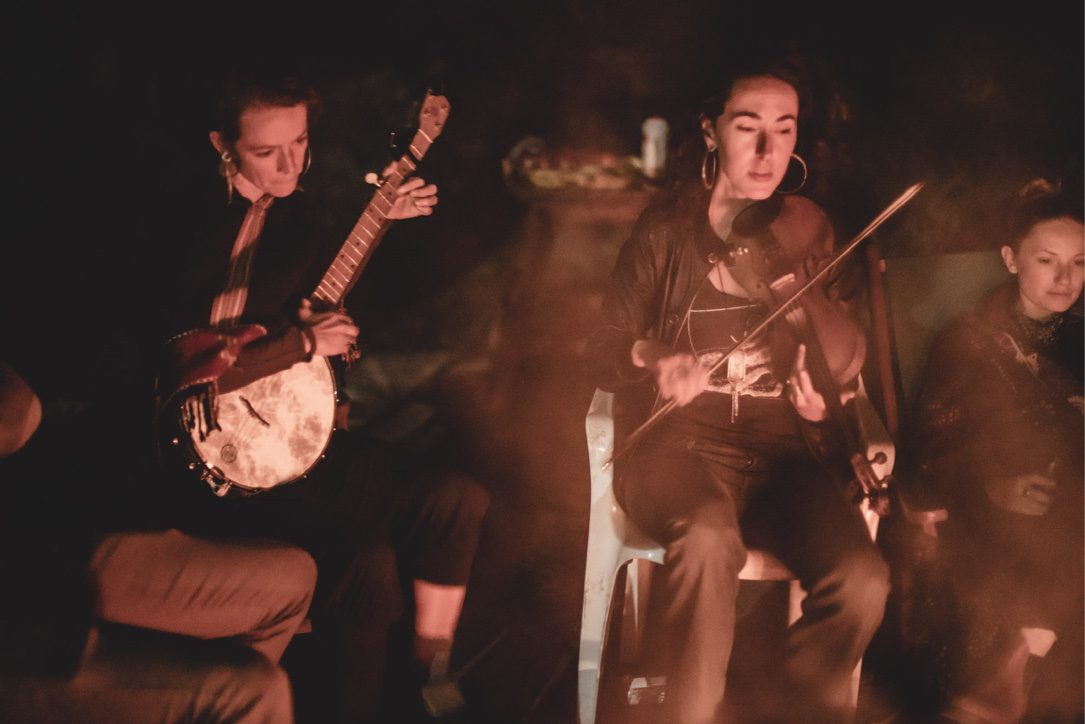 Rising Appalachia in South America (photos courtesy of Come to Life)
EDITOR'S NOTE: Rising Appalachia is No Depression's Spotlight band for May. Read our feature about them here and watch a video of their song "Harmonize," from their new album, Leylines, here.
Our name is Rising Appalachia.
Appalachia for the homelands where we have come from, born to a fiddle-playing mother and a folk guitar-playing father. In the foothills of the Appalachian Mountains that begin in Georgia and run all along the East Coast of the US. We were raised alongside the vibrant Southern city of Atlanta, full of Black excellence and the largest refugee population in the country. Raised along stories and cultures from around the world. Rising because we want to do JUST that. RISE out of the traditions of the South that raised us, rise up into resilient cultures around the world. Rise in a way that holds UP the culture and beauty of our South and creates a bridge between our roots and the deep roots of the world.
Travel is a privilege. And it's an honor and an enormous education, too.
Our mother was a flight attendant and our father stayed home to take care of us girls. We were a one-salary family. Instead of buying things, our mother used her Delta employment to expose us to the wider world.
Temples. Churches. Languages. Foods. A slower way of living.
Functional trains. Snowy peaked mountains.
The awkwardness of not being "from" a place but loving it deeply as a guest.
Our father was equally enamored with the diversity of this planet and told us of his stories of his map-making in Alaska and trekking across Nepal, where he met our mother. Originally from a small town in Illinois, he looked at the wider world as a sort of canvas to paint the scenery that played out in his wild and creative mind.
We craft home from the road and offer song as a form of currency. We become the observer, the listener, the student.
Folks are curious as to what the backbone of Rising Appalachia's activist work is. Quite honestly, it has never been a linear story for us or a singular "mission" that gets us off stage and into the wider world to help push and pull some things along in a good way. Our rather simple and long-term protocol has been to try to show up where we are invited. That has led us to a more subtle exchange of ideas, less of an insertion and more of a collaboration with folks who invite us to the table. Each winter, we ritualistically leave US soil for a few months in order to redefine our own priorities and listening abilities. This practice puts us back into our place, reminding us that although we make a living with these songs, the core, the crust, and the fruit of this work lies in the magic that music makes in the wider world.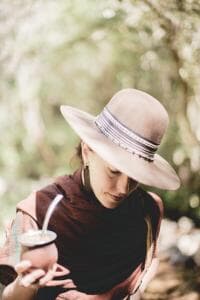 This winter we left home for a six-week cultural exchange in Argentina, Uruguay, and Peru. Both with Guayaki Yerba Mate as well as with indigenous-centered nonprofit Revivolution, we were invited to share our music with cultural leaders, regenerative farmers, Peruvian elders, a diverse range of students, Earthship builders, as well as fans who claim that gorgeous mountainous land mass as home. Without a common tongue, we went back to the simple definition of music being a tool for celebration, for gathering and garnering support and human-powered momentum. With so much time spent on the stage, it is these moments that keep us honest. Remind us why we started. Humble the ego and quell the riot that somehow puts the United States at the center of all things.
Muchisimas gracias South America,
It's been real.
You have taught us so much about kindness.
May we carry this home.
May it rub off.
---