SPOTLIGHT: Rising Appalachia Channels Global Perspective in Music and Causes
---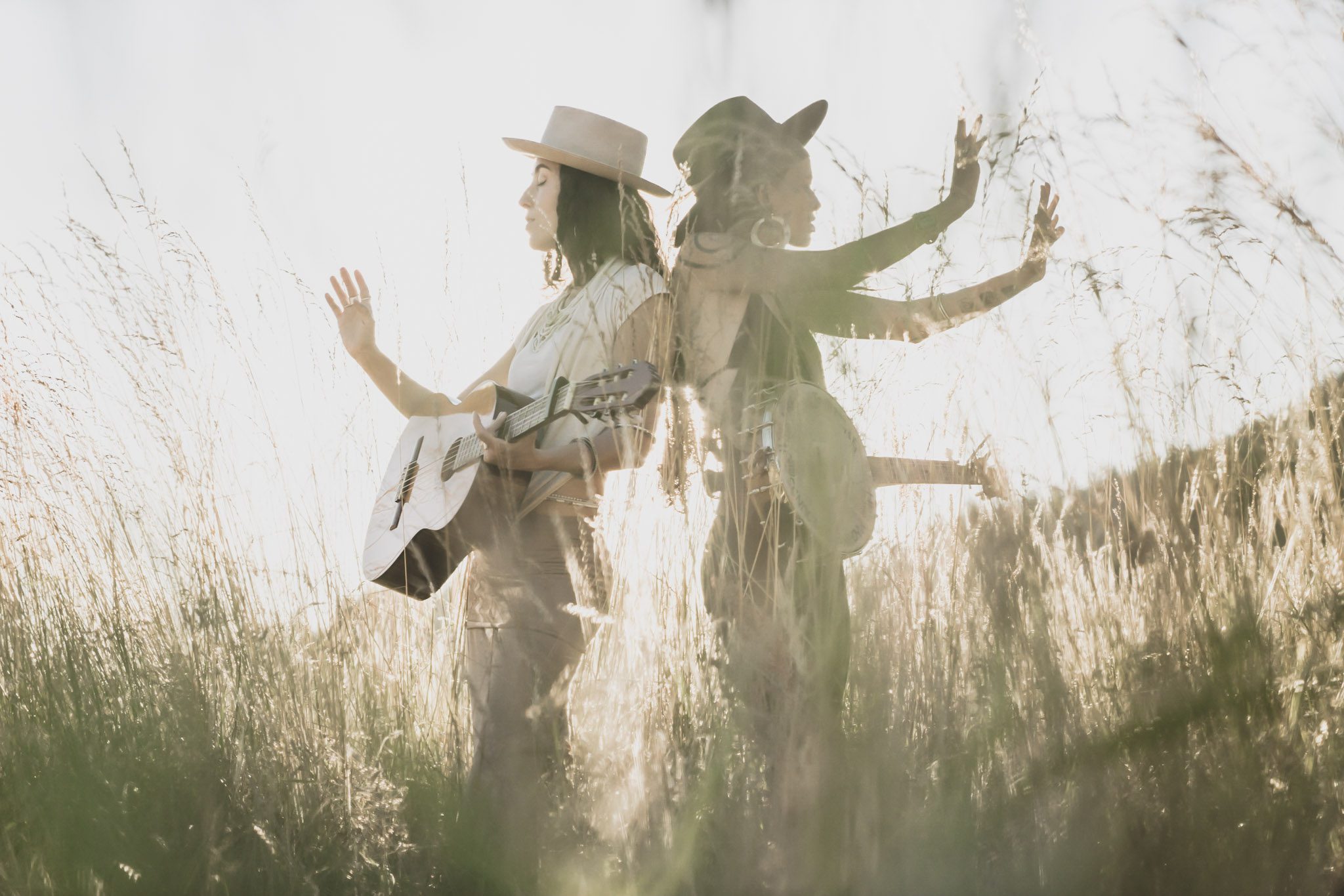 Photo by Hemmie Lindholm
Rising Appalachia, the sister duo of Leah and Chloe Smith, are not only artists, they're translators. They embrace this role on their new album Leylines, translating their Southern upbringing and vast travel experiences into a collection of insightful original songs alongside covers of traditional folk masterpieces.
Named after the lines of spiritual energy that some believe connect landmarks and landforms across the world, Leylines channels the duo's 20 years of globetrotting that has taken them as far as Ireland, Bulgaria, and South America. "A lot of these songs were really pretty deep in our bones and deep in our experience traveling around the world and being on the road. They percolated inside for quite a while," Chloe says.
Growing up in Atlanta, Georgia, the sisters were exposed to the nearby Appalachian culture and to the power of social activism early on, working to stop mountaintop removal mining across Kentucky and West Virginia and supporting Atlanta-based Alternate ROOTS to foster local art, social justice, and racial equity in the South. Since forming in 2005, Rising Appalachia have placed social activism at the core of their mission, creating innovative ways to use music as a platform for social justice and sustainability. Through the concept of the slow music movement, the band sources local food and recyclable materials at each concert venue, and they invite local nonprofits to each show to shine a spotlight on the important issues of the communities they're performing in. They've toured 10,000 miles across the country in a school bus fueled by vegetable oil, traveled five days on foot for an ancestral healing walk in the Dakotas, and conducted a three-week tour by sailboat across the islands off British Columbia. They've also partnered with national organizations such as Prison Yoga Project and Honor the Earth.
Though the Smith sisters claim the globe as their home, they're proud born-and-raised Southerners, and showcasing the beauty of the nature and people they were surrounded by growing up in Georgia is at the album's core.
"It means a lot for us to sort of be translators of the Southern experience. What we try to have come through our music and our lives is the diversity and the richness of this region," Chloe says.
"I think that the stereotypes of the South are so intense, and some of them are deserved, there's some very ugly sides of the South," adds Leah. "I think there's not a lot of representation of the beauty and the badassery and the eclectic wild activism and the folks on the frontline and all these different lenses of Southern perspective. I think that we hold that as the backbone of our perspective."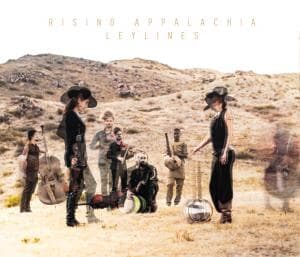 Following the release of 2015's Wider Circles, the band allowed the creation process for Leylines to flow naturally, letting the experiences of their travels simmer and the lyrics and songs to form naturally. Drawing from musical influences in Ireland, Africa, and Appalachia, the dynamic singers incorporate such instruments as West African harp and Irish fiddle into their distinct sound, following these ley lines and turning them into music with the help of producer Joe Henry.
"We took it in a little bit more of a poetic way, where the concepts that places and cultures have relationships that are really deep seeded," says Chloe in explaining the album's title. "For us, it was a way to talk about that both with the music, but also with our travels all over the world, and we feel that on the road, all these incredible places that we get to share our music and they're all kind of connected in their way, and we find influence between them all. That was an inspiring concept for us to wrap our heads around in relationship to this new body of work." 
The project opens with the apocalyptic folk tune "I Believe in Being Ready," which delivers a potent message that speaks of preparing for a revolution. The duo incorporates their urban Atlanta hip-hop roots with a brooding bass and programmed drumbeats on the ominous track, marrying a modern sound with a classic folk song that relates to modern times. "Although we work quite hard on creating the music that we create, I think that we are really trying to create a broader vernacular for modern folk music that feels alive and rich and relevant and true to what's happening to our culture and to our communities right now," Leah explains. "I think that's the beauty of traditional music and that's something that we really strive to keep very alive in our work and also in translator form."
Rising Appalachia are as much compelling songwriters as they are masterful folk interpreters, demonstrated by "Speak Out," which was penned by Chloe in the days following the 2017 white supremacist rally in Charlottesville, Virginia. The song carries a powerful message of protest with such lyrics as  "I don't want your guns … I don't want your hate speech, your supremacy … so step up, speak out, show up, be loud." They invited folk icon Ani DiFranco to be a guest vocalist on the song after sharing the stage with her at the LEAF Festival in North Carolina in 2018, and her presence adds weight to the song's meaningful message and fulfills a longtime dream collaboration for the sisters.
The power of their perspective also lies in the album's final words — "I'll close my mouth and learn to listen" — in their inspiring single "Resilient." These words summarize a valuable point the duo hopes to convey through the project about the importance of listening not only to oneself in times of conflict, but to others' voices as well.
"I think that every experience we've had has changed our lives, and the music continues to reflect this really wide open sounding board," Leah says. "I really hope we created a body of music that feels like an invitation … in to poetry, to thoughtfulness, to meditation musically and that it just takes people on that journey… We're sort of the vehicles of a lot of bigger muses and more collective storytelling and energy and song catching. We try and stay extremely exposed to all of it, and then hopefully we can be good translators."
---