SPOTLIGHT: Parker Millsap Finds New Tools and New Mindset for Creating Music
---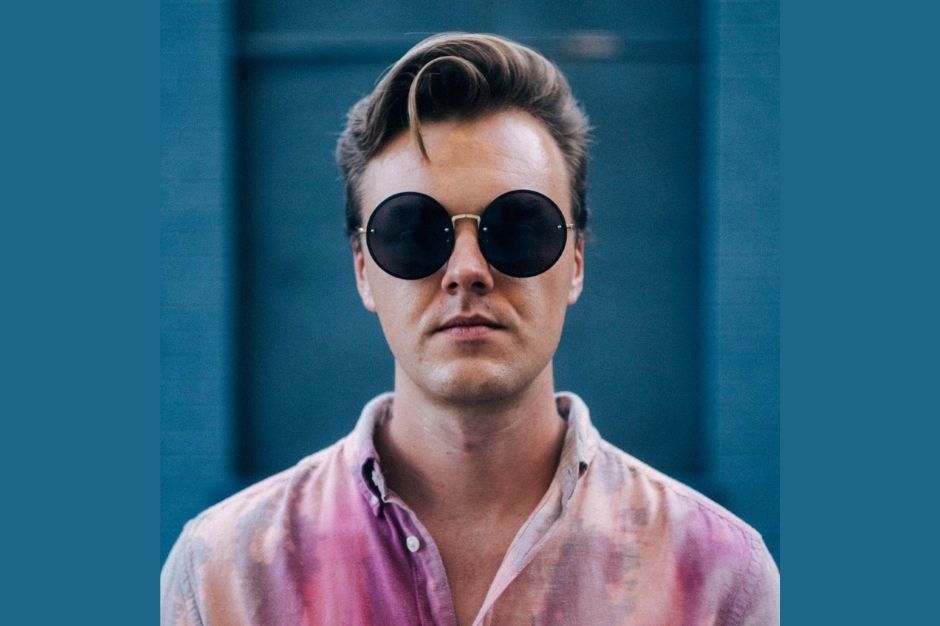 Photo by Tim Duggan
EDITOR'S NOTE: Parker Millsap is No Depression's Spotlight artist for April 2021. Look for more about him and his new album, Be Here Instead (out April 9), all month long.
How does Parker Millsap view himself as an artist?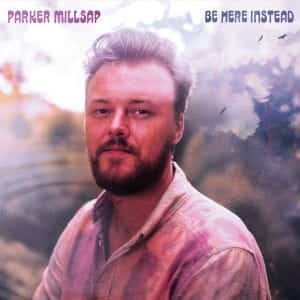 That's the question he explores on his new album, Be Here Instead, out April 9 on his own Okrahoma label. To answer it, Millsap pushed himself out of his comfort zone as a guitarist, vocalist, and composer steeped in the roots music tradition.
"I tried writing in a different way, using different technology and instruments I'm not completely confident in, like the piano," he says. "I wanted to confront my identity and I started asking myself, 'Am I a roots musician or not, man? It doesn't matter!'
"There's this idea of the perfect song in the Americana world, but I want to make something pretty, make people feel something," Millsap continues. "It's more about just doing the creative act and trying to approach it honestly, with an open heart and just be you. It doesn't have to be put into a box; it can just be a good song."
A New Instrument
In the past when Millsap wrote a song, his thinking was relatively linear. He'd come up with a lyric or an idea and sit down with his guitar and play and flesh out until the idea became a complete, coherent narrative.
"There's always a clear vision," he explains. "I sit with my guitar and I go, 'I want to tell this story.' A song like 'Truck Stop Gospel,' there's a preacher in an 18-wheeler giving out Bibles, that's the story."
While on tour for his 2018 release, Other Arrangements, Millsap started working on new material. Instead of relying solely on his tried-and-true method, he decided to explore different avenues for creation. And he has a broken computer to thank for the inspiration.
Millsap's computer died and he purchased a more portable iPad as a replacement. After downloading and checking out the GarageBand app, he became drawn to tinkering with synths and loops. He could record demos and try out different arrangements to see what works best. It allowed Millsap to step out of his normal sonic palette and explore the different sounds that reflect the diverse range of music he enjoys listening to.
While songs like album opener "Rolling" very much fit into the rollicking, drums-bass-guitar country-and-blues-rock of his first four albums, Be Here Instead is more freewheeling creatively than it is sonically. The album is still largely rooted in the same instrumentation, but the iPad experimentation and a different mindset led to material that sounds different from his prior body of work.
Take a new track like "Dammit" and compare it to, say, his 2018 song "Fine Line." The latter is a blistering blues-rocker that practically explodes from the speakers. "Dammit" however, rocks in an entirely different way. It's uptempo and urgent, using a simple, muted rhythm and a subtle synth line to build dramatic tension.
Other tracks, like "Here, Now," head in a direction unfamiliar to longtime listeners. The only song on the record recorded without a full band, "Here, Now" was recorded "almost entirely in the box" of GarageBand, Millsap says. The result is a gorgeous, swirling synth-and-piano rumination on existence. It's the clearest example of how playing it fast and loose creatively led to tighter compositions, which was "kind of backwards" from how Millsap typically worked, he says.
"I was challenging myself, it required a different set of skills than I was used to," he says. "I let myself think the iPad was an instrument, not just a toy Apple made It's a great creative tool and it's easier to pull an iPad out than a guitar when you're in the van (on tour)."
The experience of recording demos, making loops, and working on several songs at a time over a multi-year period was a new experience for him, one that freed him to conceptualize tracks with a totally different frame of mind.
"Writing with an instrument that isn't guitar was liberating," Millsap enthuses. "It was so intuitive and I knew musically, sonically, it was very different from anything in my past."
Listening and Hearing
By making a bold switch in creative strategy, Millsap was able to loosen up and have fun with the process. The idea of spontaneously recording music through GarageBand trickled into his writing of lyrics as well, making them less deliberately conceived and more off-the-cuff self-expressions.
"By not having a clear vision, I had to stay open-minded and ask, 'Am I listening (to the song) well enough? Am I acting on the things I'm hearing?'" he reflects. "The lyrics ended up being whatever was in the back of my mind, the things I wasn't saying out loud."
Each song still possesses a narrative, but it was different than past creations where Millsap would sit with his notebook and write out songs that fit into a neat, linear structure. With Be Here Instead, he went with the flow and explored where his feelings would lead him. That's how he ended up delving into feeling comfortable with honest expression on "Vulnerable" and lamenting having to use FaceTime and digital communication to keep in touch with loved ones on "The Real Thing." It was a less cerebral, more intuitive way of composing.
And sometimes he just used the opportunity to be silly.
Take "In Your Eyes." The final, recorded version is majestic, a swirling, synth-driven ballad with an earworm of a chorus.
"I was on vacation with my wife and we were snacking on that cheesy caramel popcorn and she got the dust in her eye," Millsap recalls. "I started walking around singing, 'cheesy caramel in my eye' and playing the synth on the iPad. It got stuck in my head and I started to really like it and thought, 'I should make this not about a snack accident.'"
The vast majority of Be Here Instead was written before the coronavirus pandemic hit. Millsap estimated that "some of the songs had been marinating over three years" by the time he was ready to record.
"I already knew the songs well enough by that time. I didn't worry about messing up," he says.
A New Way of Recording
Millsap is Oklahoma born-and-bred. When he relocated to Nashville about six years ago, his band, also Oklahomans, split their time between the two states. It wasn't the easiest arrangement, but it worked. Until it didn't.
When the pandemic hit, interstate traveling became a no-go. So Millsap recruited some Nashville-based musicians, invited them over to his house, and started to work on turning the iPad demos into fully fleshed out songs.
"Nobody was going anywhere but here, but we were as safe as we knew we could be at the time," Millsap says, noting that they'd rehearse in his basement with the windows open.
Millsap and the Nashville band would meet up, on average, two or three times a week to hone the songs and get them album-ready. Prior to Be Here Instead, Millsap would figure out the arrangements in the studio while recording. Rehearsing them for months in advance made for a much smoother album-making process, he says.
"That's the way to do it, man," he says. "If you're in the studio and you don't have that shit ready, it's really stressful."
Strangers Clapping
While Millsap is celebrating the release of Be Here Instead with a pair of livestream sets, he's optimistic that come fall, he'll be able to resume proper touring.
"It's weird, very weird not to be on tour. Usually we play a bunch of the songs live before the record is out and you start to see the reactions, like, 'The crowd goes crazy every time we play this song,'" he notes. "I don't have that assurance this time.
Millsap notes that the past year has been the longest amount of time he's spent at home in his "entire adult life," as he's spent at least three months of every year on the road since he was 19. But the time off the road, especially as his wife has also been working from home, has been welcome and needed, he says. But he's looking forward to taking the stage again soon.
"The time home has been really good for me and I've been able to unpack lots of stuff and become more self-aware," Millsap continues. "I've been reckoning with that part of me that desperately needs strangers to clap for me. But we all love seeing someone onstage, putting themselves in some kind of danger, putting themselves out there spectacularly and going, 'Are they gonna do it? They're fucking doing it!'"
---