SPOTLIGHT: On 'Flowers on My Bedside,' Bella White Grows Beauty out of Pain [VIDEO]
---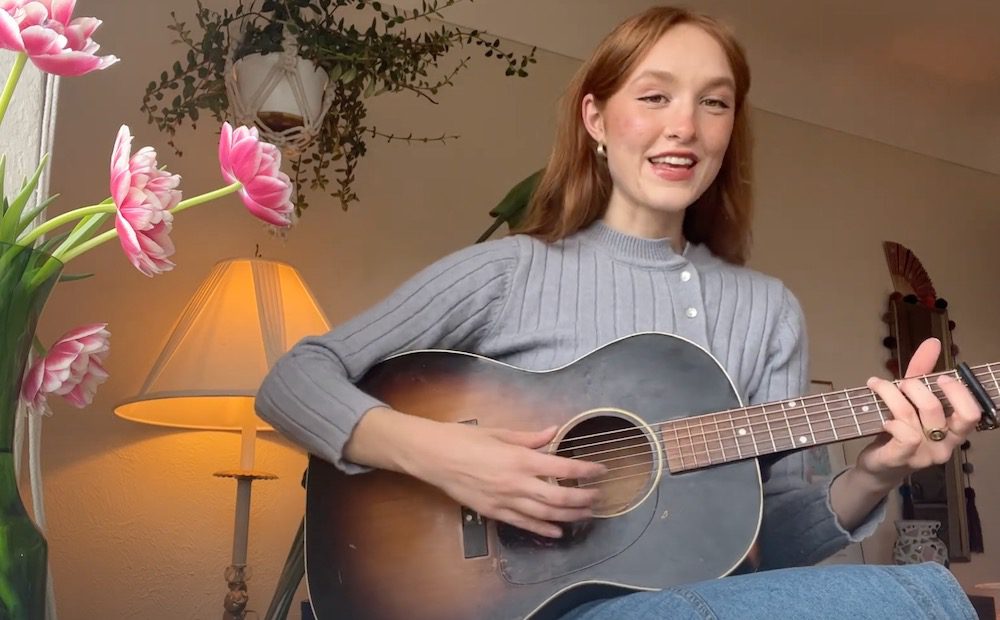 EDITOR'S NOTE: Bella White is No Depression's Spotlight artist for April 2023. Learn more about her and her new album, Among Other Things, in our interview, and read about her songwriting approach in her own words in this essay.
Flowers figure prominently in the songs on Bella White's new album, Among Other Things, and in her life as well.
They're beautiful on the surface — while they last — but also carry so much meaning in their petals. They're a caring gesture, a symbol of beauty, and sometimes, as in the song she performs for ND readers below, a metaphor for something that's withered.
In "Flowers on My Bedside," White is tender and sad, her voice a mournful keen for a lost love. But, she insists, even the deepest heartbreak can be fertile ground for something hopeful.
"'Flowers On My Bedside' is a song for empowerment," she says in a press release that accompanied the song's release as a single. "I wrote it when I was in a sad place and it was a very healing experience, to take a hard situation and turn it into something that feels creatively inspiring."
She adds: "When I was writing that song, I had this odd sensation of feeling really broken and sad about a breakup but also really excited about what I was creating. It felt like I was building my own little world within the song and growing as I wrote it. I found so much healing in that experience, I ended up coming up with seven other verses that didn't make it onto the album."
Hear the song — with the verses that ultimately made the cut — in this exclusive performance for ND readers, just White and her guitar and, of course, a vase of lovely flowers.
---