SPOTLIGHT: 'Night Singing' and Some Advice from Sara Watkins [VIDEO]
---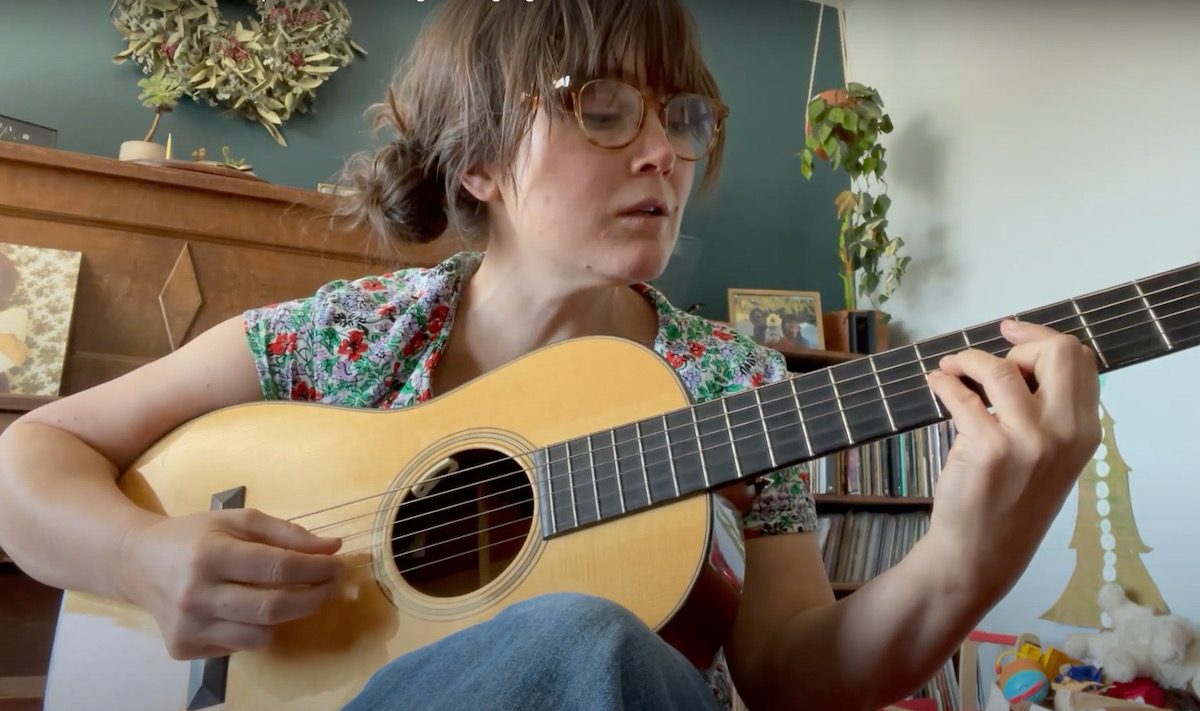 EDITOR'S NOTE: Sara Watkins is No Depression's Spotlight artist for March 2021. Her new album, Under the Pepper Tree, comes out this Friday on New West. Read about Watkins and Under the Pepper Tree in our feature story, and don't miss her essay here.
Under the Pepper Tree is "different for me," says Sara Watkins, explaining that "it's a record of children's songs, songs that have been with me from my childhood."
While most of the songs are covers — including "Pure Imagination," heard in 1971's Willy Wonka & the Chocolate Factory, and Disney classics "The Second Star from the Right" and "When You Wish Upon a Star" — two are originals, written with Watkins' 3-year-old daughter in mind.
One of the songs she wrote, "Night Singing," is a soothing sendoff for bedtime, a gentle suggestion to look and listen to the night and to feel the love all around. A child would surely snuggle into it like a warm, soft blanket, but it's a sentiment that grownups can use as well.
As she was finishing the song, Watkins says in the video below for No Depression readers, "I realized that it was also a song I needed to hear sung to me. I sing it now for you, in case you need to hear it sung to you!"
Watch, listen, and feel the love as Watkins performs "Night Singing" from her California living room and offers some wisdom well worth hearing for people of any age.
---