SPOTLIGHT: Logan Ledger's 'Golden State' Is a State of Mind
Posted On September 5, 2023
---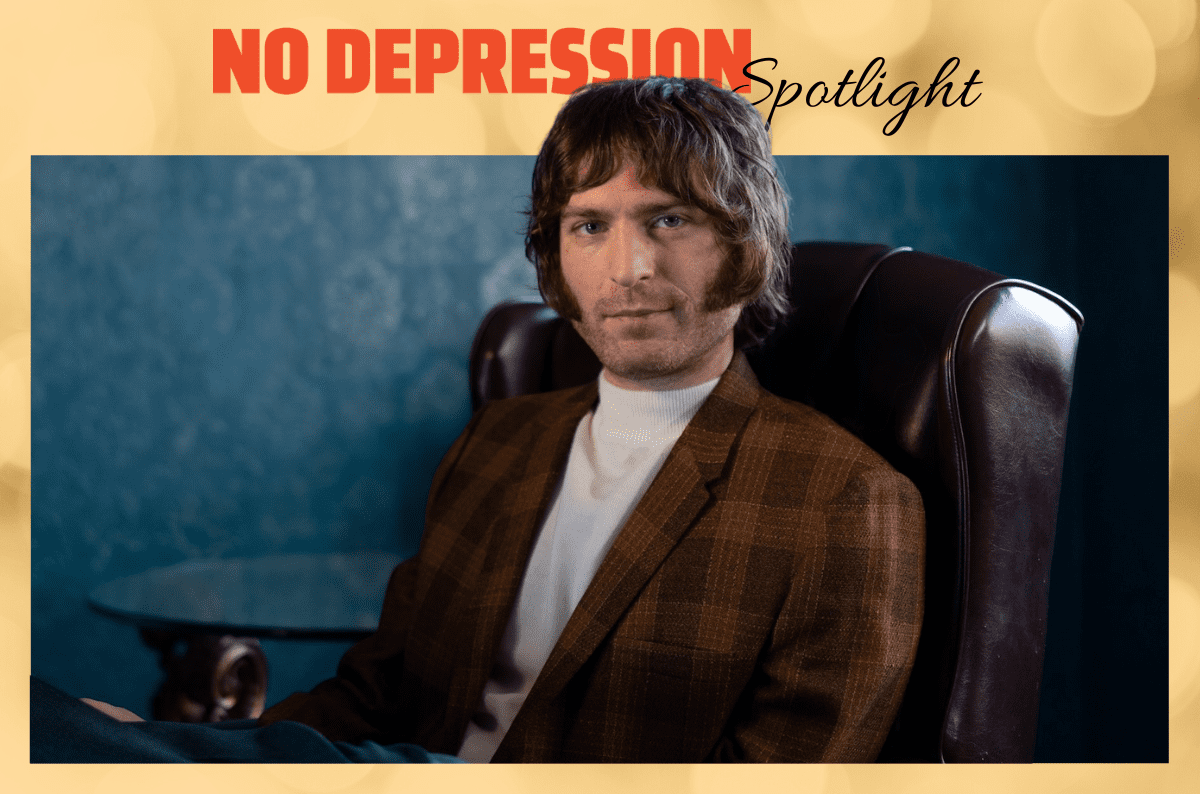 Photo by Tracy Allison
EDITOR'S NOTE: Logan Ledger is No Depression's Spotlight artist for September 2023. His new album, Golden State, comes out Sept. 8 on Rounder Records. Look for more from Ledger all month long here at nodepression.com.
Logan Ledger feels a connection to a set of musicians from an earlier time.
"I've always identified with that generation of city kids in the '60s [who] were all folkies then [went] electric, like The Byrds, or like Jerry Garcia," the 33-year-old Bay Area native says. "I've always identified with that kind of trajectory because it's very similar to my musical life story. When I was 12, I was obsessed with the New Lost City Ramblers and playing clawhammer banjo, and I only got into electric music later.
"I was a very weird kid."
That weird kid eventually was playing in a bluegrass band when he decided the Bay Area music scene "seemed kind of like a dead end," even though he had some excellent teachers, and so he followed a couple of friends to Nashville about a decade ago. "Not that I had a particularly crystalline view of what I wanted to do artistically," he explains. "I was barely even writing songs at that point."
Let's just say he figured it out.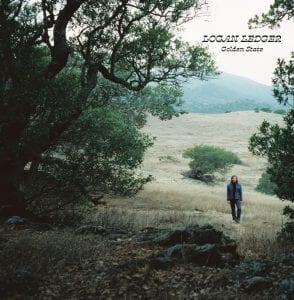 Ledger was speaking from his Nashville home before the release of his second album, Golden State, coming out Friday on Rounder Records. It comes three years after his attention-demanding, self-titled debut (ND review). That album was produced by T Bone Burnett after the Americana giant heard a demo of the singer-songwriter's languid ballad "Let the Mermaids Flirt With Me," which got its title from a line in a Mississippi John Hurt song that Ledger had discovered in his youth.
Golden State was helmed by Shooter Jennings, another esteemed Americana producer who, like Burnett, hand-picked Ledger to work with, unsolicited. Like its predecessor, Golden State distills a variety of roots influences with some echoes of pop — fitting for an artist who also loves the 1960s Los Angeles sounds of Phil Spector, The Wrecking Crew, The Beach Boys — to create a style and sensibility that are familiar yet fresh. Golden State, however, is more suffused with an elegant melancholy that reflects the bruised romanticism and existential angst at the heart of Ledger's exquisitely crafted compositions. The set begins and ends with strings.
The songs "are all about me and relationships and anxiety and uncertainty," he says, noting that they're more personal than those on his debut. He also points out that Golden State is not about California per se: "I was very careful not to make it that, because that's so cheesy and contrived. … It's about a state of mind. But using the physical place as a setting is very powerful. It's the mystical, metaphorical setting for all these songs."
That's made plain from the title track, which opens the album with some keening California country-rock as Ledger, singing in his warm, inviting baritone, longs to emerge from a state of unease and reach "that golden state."
That signature West Coast sound returns on "There Goes My Mind" and "All the Wine in California," two numbers on which Ledger, who mostly plays acoustic guitar on the album, breaks out his B-bender electric. The B-bender is a device that stretches the B-string up an octave, approximating the sound of a steel guitar. It was famously used by the late Byrd and country-rock pioneer Clarence White.
"Clarence was my childhood hero. Learning to play electric guitar, he was my guy," Ledger says, launching into a technical description of what made White's B-bender playing unique. His own playing, particularly on "All the Wine in California," is "sort of a bunch of Clarence White licks thrown together. It's very much an homage to Clarence. I'm not trying to pretend it's not."
Of his music in general, Ledger says, "It's not like I make a conscious effort to not make it sound like the past. I just try to forget everything I've ever learned, because I know I can't escape it."
The musician has an extensive knowledge of vintage country and particularly loves the music that came out of the 1960s and '70s. On his debut, he covered Henson Cargill's No. 1 hit from 1967, "Skip a Rope," and on YouTube you can see him perform other songs from that era in live home settings. But while he doesn't consider himself a country artist, he is scheduled to make his Grand Ole Opry debut on Sept. 16.
"I've been doing this for a long while, I'm not super young anymore, so maybe I got a little bit jaded about the Opry," he says. "But when it finally happened, it was, 'Oh, shit! This is really special, really awesome.'"
That radiant joy contrasts with the dark night of the soul of Golden State's "Midnight in L.A.," featuring the piano, Wurlitzer, and B3 of Jennings and the pedal steel of Russ Pahl, two of the key musicians on the album. On the song Ledger ponders the promise and peril of that land of opportunity by the Pacific ("For every dream that's born, another has to die") while acknowledging that midnight will eventually give way to dawn.
"Some Misty Morning," with background vocals by Erin Rae, opens in a cosmic folk vein before giving way to a rock-charged guitar solo by Nick Bockrath. And the despair of "I'm Not Here" ends with an Orbison-esque flourish, a style that was more prominent on the debut.
"Obviously" takes a detour into classic New Orleans R&B, complete with piano triplets, saxophone, and backup chorus, although its romantic heartache fits the album thematically. (A country version of the song will eventually be released in a live video, Ledger says.)
Golden State ends with the spare, strings-accented "Where Will I Go," the singer wallowing in restlessness and rootlessness but also wondering, "Maybe I'll wind up where I belong."
Of that ray of hope, Ledger says with a laugh, "I'm not 65, broke, and in the gutter. So there's still time to figure it out."
In the meantime, the Jerry Garcia fan, who has separately from the album released a live performance video of the Grateful Dead's "Ripple," is planning his next album, hoping to get out on the road, and eyeing other projects down the line: maybe bluegrass and rock-and-roll records, even an electronic one.
Referring specifically to "Midnight in L.A." but also the whole album, Ledger says, "It just sort of reflects what I was feeling, being at what very much felt like a crossroads of my life — relationships, career. I was in a very dark place for a very long time about all those things."
It's clear that what this child of California has done is take all of that, and all his eclectic musical influences, and, in a musical sense at least, created his own sublime golden state.
---