SPOTLIGHT: Langhorne Slim Sets Words of Wisdom to Music [VIDEO]
Posted On January 27, 2021
---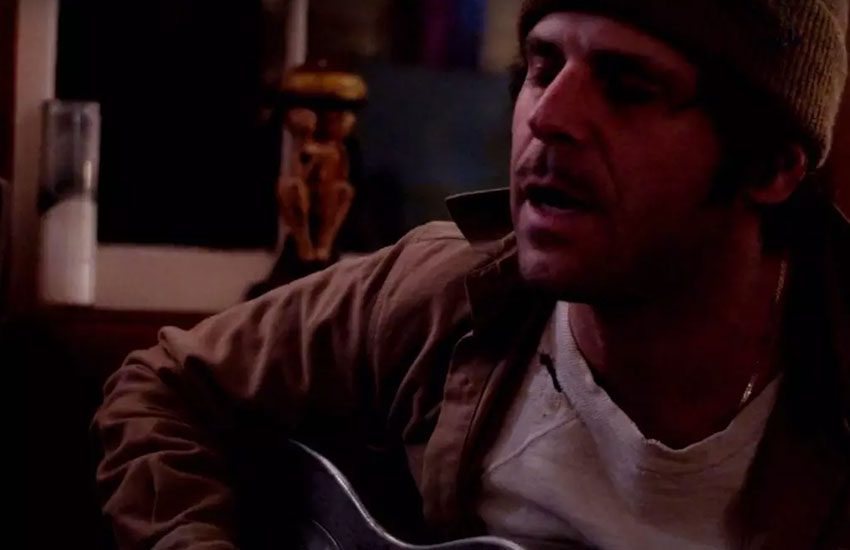 EDITOR'S NOTE: Langhorne Slim is No Depression's Spotlight artist for January 2021. Read more about him and his new album, Strawberry Mansion, here, and don't miss his essay. Strawberry Mansion comes out Jan. 29.
When the world stopped last year, Langhorne Slim embraced the opportunity to be still for a while, to be with himself and be himself, and to recenter himself creatively. One result was his new album, Strawberry Mansion, out Friday.
Its songs are introspective and clear-eyed, thanks in part to his newfound sobriety that settled in around the same time. In the video below, filmed earlier this month at The Pink House in Nashville with fiddle player and singer Mat "Twain" Davidson, he plays two songs from Strawberry Mansion.
First up is "Morning Prayer," which unlocked the power of words by setting them to music.
"Lately I've been attempting to pray for the first time in my life," Slim says. "Seems like a fair time to give it a shot. A dear friend sent me a beautiful prayer to read in the mornings. I tried but found it challenging to feel the words on the page. As music has been the only constant source I know that offers some space on a divine dance floor to boogie in higher realms, I wrote this song. It's not in the key of any one religion (for this, I'm grateful that my guitar was unknowingly yet appropriately out of tune). It's a song to help me practice compassion, surrender, connection to nature, the spirits and beyond."
From solemnity we move to celebration, with "Red Bird" elevating "horse shit" to something truly beautiful.
"My grandpop Jack used to tell us this story about two kids," Slim explains. "One was stuck in a room filled with every toy imaginable and was bored and miserable. The other kid was in a room filled with horse shit and a shovel (don't ask me why). That kid was singing and happy. When asked how he could be so pleased in such a predicament, he replied, 'There must be a pony in here somewhere!' A kid gone mad or the power of perspective."
---