SPOTLIGHT: Joshua Hedley and Those 'Old Heartbroke Blues' at Robert's Western World [VIDEO]
---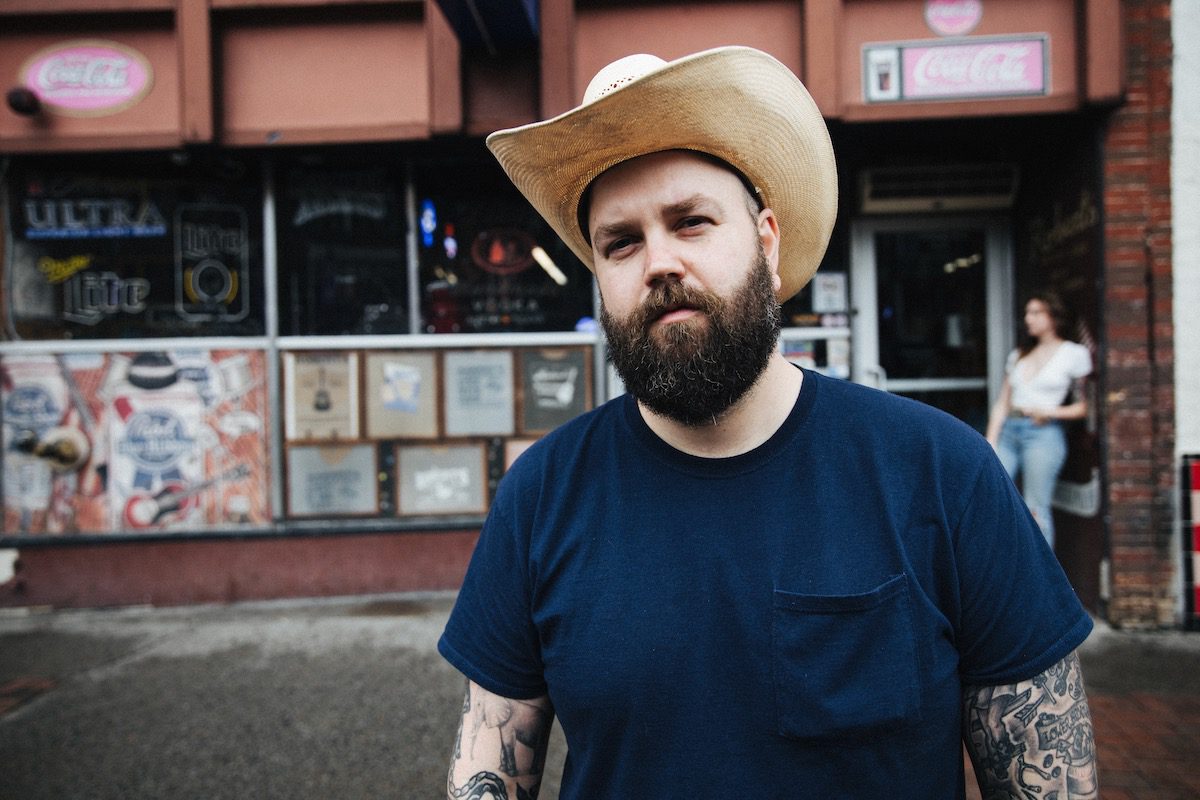 Photo by Joshua Black Wilkins
EDITOR'S NOTE: Joshua Hedley is No Depression's Spotlight artist for April 2022. Read more about Hedley and his new album, Neon Blue (out April 22), in our interview. And don't miss his essay on finding a home and his heart Robert's Western World.
Many artists have what they (or fans) consider their "home venue" — a hometown spot where they had their first big shows, perhaps, and that always gets a tour stop no matter how far and wide their careers take them.
But it's hard to think of a more perfect pairing than true-blue country singer-songwriter Joshua Hedley and Nashville's Robert's Western World, a stubbornly enduring beacon of classic country in a sea of bros and bachelorette parties.
In an essay for No Depression, Hedley calls it "the last true honky-tonk" and "the greatest place on Earth." And you can tell he means it.
So of course he chose to film a video for No Depression readers from right there in Robert's, where he still plays regularly. Bottles clank in the background and peals of laughter erupt "while the boys are upstairs counting the money," he explains with a chuckle. And it sounds just right.
Listen to Hedley play his country weeper "Old Heartbroke Blues," from his new album, Neon Blue, from Robert's below:
---