SPOTLIGHT: How Songwriter Cindy Walker Blazed a Path for Brennen Leigh
---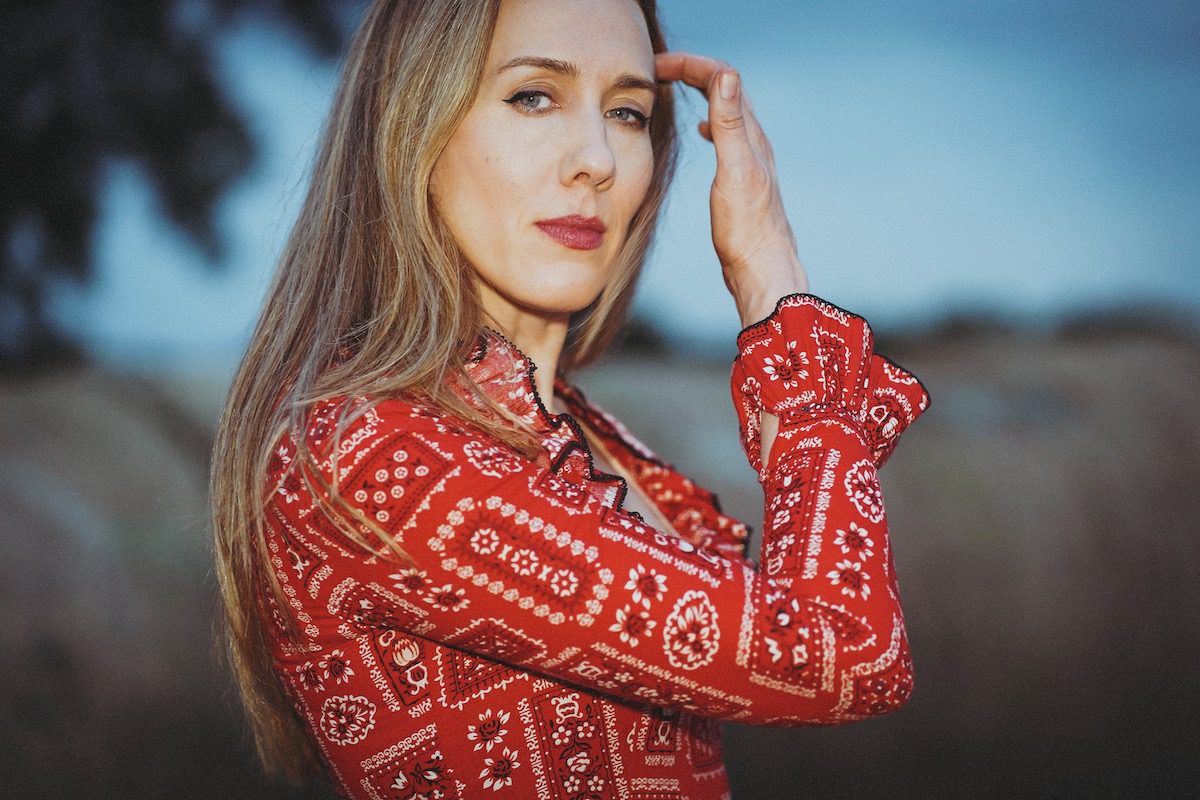 Photo by Lyza Renee
EDITOR'S NOTE: Brennen Leigh is No Depression's Spotlight artist for May 2022. Read more about her and her new album, Obsessed With the West, in our interview, and check out a video of Leigh performing "Cottonwood Fuzz" just for ND readers.
My brother and I used to dig through our parents' record collection when we were kids. Among the dusty Commander Codys, Everly Brothers, Vern Gosdins, and Emmylou Harrises was a band name that made us laugh: Asleep at the Wheel. It was a wedding present someone had inscribed to our mom and dad back in 1973, and the album was called Fathers and Sons. It was a double record, the Wheel on one side and Bob Wills and His Texas Playboys on the other.
Our dad had dubbed the album onto a cassette tape because he'd been a gym teacher at one point and had to teach the square dance unit, required curriculum for all students and the state dance of North Dakota. Dad could call pretty well.
At 14 and 17, my older brother and I already had a robust gig calendar, which meant a lot of time in the truck. We grew to love Bob Wills. We had never heard anything like the music we came to know was called Western swing. What were these songs? Who was this wild person hollering over the solos?
"Sing it, Tommy! Sing it!"
"Let's hear you, Al Stricklin."
"Domino!"
It was Bob Wills, the legendary singer, fiddler, and bandleader.
And who on earth was this singer with the delicious voice, perfect pitch, and relaxed delivery? I learned it was Tommy Duncan.
We wore out the Wheel side of the album too, falling in love with the smooth-as-silk voice of Ray Benson. To us, he sounded like what we imagined Texas must sound like, though we'd never been there. We loved the fiddles and the steel guitar, so spirited we grinned ear to ear. We knew who all the players were, because of Bob's policy of hollering out their names mid-song. We learned most of the tunes on both records.
Scavenging the Dakota Boys Ranch Thrift Store for whatever country music I could find, I stumbled on more Asleep at the Wheel and Bob Wills albums. There was no internet yet (we were the last generation to come of age without it), and attention spans were longer. Liner notes were perused. Albums were played front to back.
What kept me engaged most were the songs. I discovered that Cindy Walker, a woman, had written the bulk of my favorites. "Cherokee Maiden," "Miss Molly," and "Sugar Moon," to name a few. This was Texas in the 1940s; Lord knows the odds that she'd become a well-known songwriter had to have been stacked against her. But the quality of her work seeped past the glass ceiling like sunlight through holes in a barn wall. Bob Wills knew a great song when he heard one. So did Webb Pierce, Ray Charles, Bing Crosby, Roy Orbison, Merle Haggard, Emmylou Harris, Elvis Presley, Bette Miller, Van Morrison, Gram Parsons, The Byrds, Glen Campbell, Ricky Skaggs, and Willie Nelson (who recorded an entire album of Walker's songs), to name a few.
I think what made Cindy Walker special and enduring is that she refused to be anyone but unapologetically herself. Hers were compositions I now see as the gold standard. They were perfect. Funny. Incredibly sad. Derivative of nothing. They didn't waste words or reiterate. Some of them are just one verse, because that was all they needed. Her songs were close cousins to the show tunes I liked from the same era … but country. I was a bear who'd found a beehive.
I am lucky to have been schooled by this writer from Mexia, Texas, who wrote songs on a pink floral typewriter (now housed in the Country Music Hall of Fame and Museum). When I hear one of her songs, my drives through corn country as a 16-year-old come back to me. Thanks, Cindy, for the inspiration, and the memories.
---