SPOTLIGHT: Come Along as Buddy Miller Shows Aaron Lee Tasjan around His Home Studio
---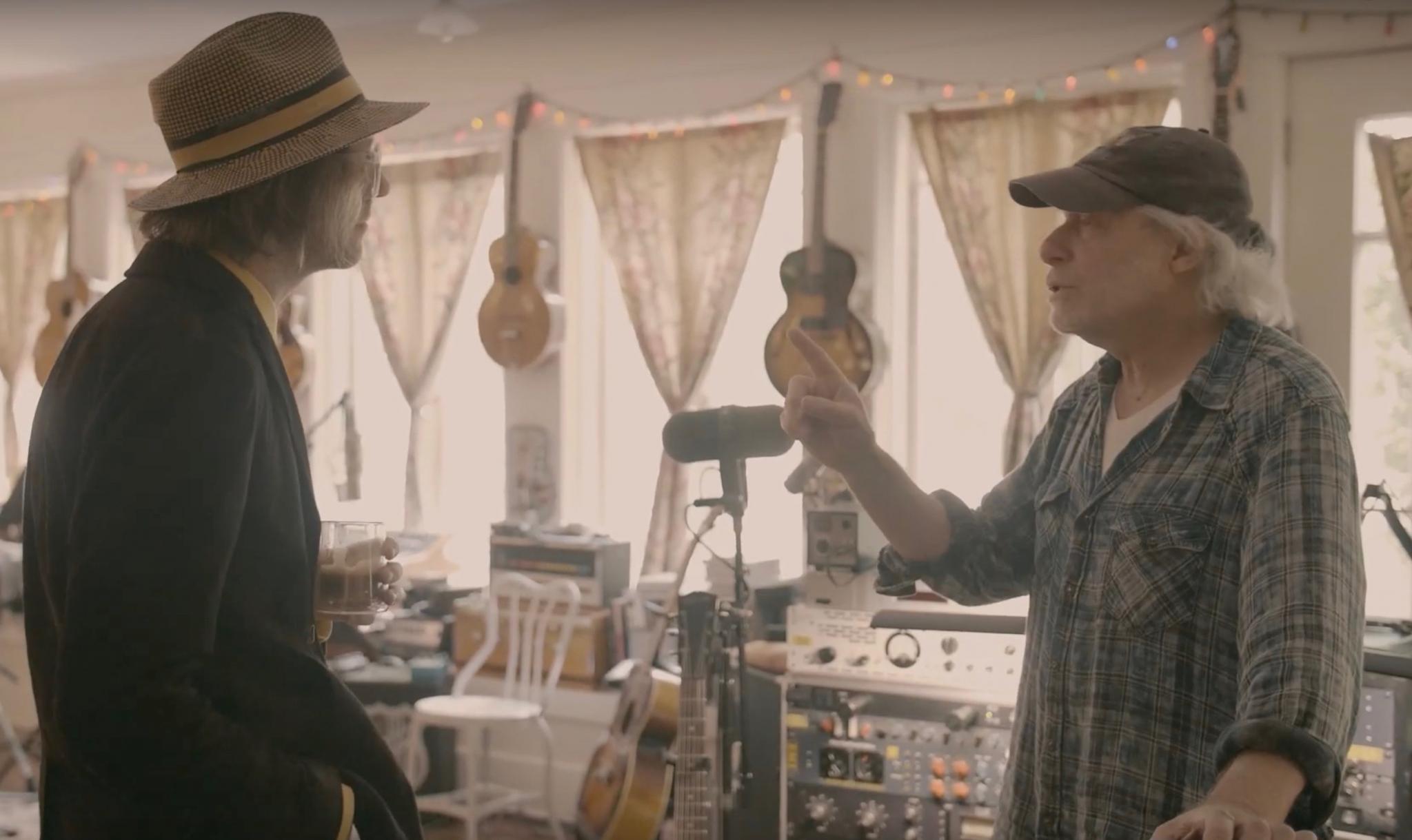 Aaron Lee Tasjan tours Buddy Miller's home studio.
While Buddy and Julie Miller recorded their new album, Breakdown on 20th Ave. South, in their bedroom, the studio in the downstairs of their Nashville home has been the site of countless fantastic recordings, including some from Robert Plant, Emmylou Harris, The War and Treaty, and Solomon Burke.
Recently, Buddy Miller let a camera tag along as he showed his new friend, Aaron Lee Tasjan, around the studio, showing off treasures like a hurdy-gurdy, pawn-shop guitar finds, a plastic tub full of pedals, and more. You'll love his stories and just soaking in the sunny studio's magical vibe ("Everything that's nice, my wife supplies," Buddy explains).
Buddy and Julie Miller are No Depression's Spotlight artists for June 2019. Read our feature story about the couple and their new album here, and check out Julie Miller's lovely essay about friendship, loss, and faith here. Stay tuned for more looks into the lives and music of Buddy and Julie Miller!
---