SPOTLIGHT: American Aquarium's BJ Barham on This Moment's Unexpected Upsides
---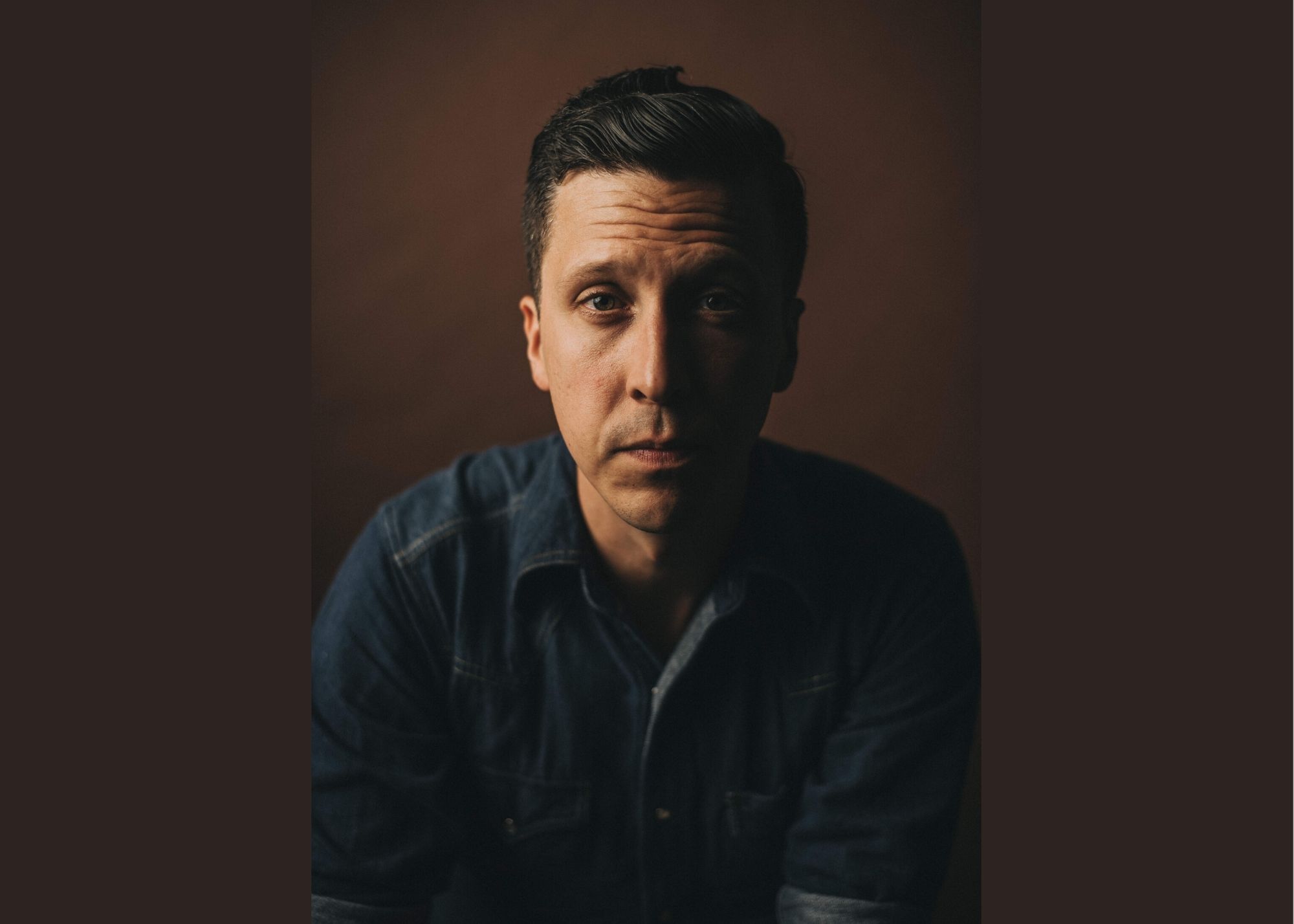 Photo by Miguel Emmanuelli
EDITOR'S NOTE: BJ Barham is the lead singer of American Aquarium, No Depression's Spotlight Band for May 2020. Read our feature story about American Aquarium here, and see Barham perform a song from the band's new album, Lamentations, here.
There is no handbook for releasing a new album in the middle of a global pandemic. No outline or model to follow for a successful record launch. We are living in uncharted territory — and I believe that is a very good thing for independent bands.
The rule book got tossed out the window in early March and now artists have been left to find new and innovative ways to reach their fans in the midst of everything that is happening. Livestreams, podcasts, homemade music videos, cover videos … all of these are extremely effective ways to engage with your fans, and it took a virus shutting down the country for many artists to finally tap into it. If you are willing to put in the work, there will always be a way to get your art into the world. It has been inspiring to watch my musical friends and family find new and creative ways to shine their light during all of this chaos. When the top floor of the musical hierarchy starts to panic and move release dates, I truly believe that independent bands with a foundational fanbase are the ones with the most to gain. Major label releases cost millions of dollars, and that is just not a game of chance they are willing to play with so many unknown variables. However, an independent band whose overhead and overall budget is far lower can roll the dice and achieve the same or better results, and here is why.
I, like many Americans, have turned to art during all of this for a very welcome distraction. Immersing myself in literature, film, music, and my own creative endeavors has filled in a majority of the extra downtime that COVID-19 has provided. Now more than ever people have the time to consume your art, from start to finish, uninterrupted and fully focused. In a music business centered solely on singles, this quarantine has provided the perfect environment for full albums not only to be consumed again, but welcomed and appreciated. I've caught myself many times during all of this sitting down with a favorite record, reading the liner notes, and seeing who played that steel part on track five that I've always loved. It's the perfect time to really dig into music and not just listen to a single on your daily walk. If you have an album to release, now is the time to do it. People not only want to consume your music, they need it.
The same can be said for music press. Pre-COVID, music lovers were inundated on a weekly basis with dozens of clickbait headlines that usually got lost in the shuffle of one's daily routine. Countless "check out this new album by" headlines were either ignored entirely or filed in the "I'll come back to this later" bin, never to be revisited. It seems that in the midst of this pandemic, folks are making the time to read the obscure feature on their favorite artist or tune in to a post-dinner livestream to hear a chat between two of their favorite songwriters. Six months ago, the average music fan wouldn't make the time to deep dive into all of the music journalism surrounding a new release. Fast forward to present day, to a rare moment in history where we have nothing but time. It only took about a week of quarantine before folks got tired of endlessly scrolling Instagram for 12 hours a day and looked to something else to fill the void. Now is the time where people are reading the press, and, in turn, discovering new bands and falling in love with new music.
Back in early March, we decided to move forward with the release of our eighth studio album, Lamentations. We cut this album back in December out in Los Angeles with our buddy Shooter Jennings and had everything in place for, what we thought, was a successful release campaign. Then COVID happened. What do we do with this piece of art that we have invested almost a year of time and love into? Shelve it? Release it? What if through all the craziness it gets lost and no one hears it? After weighing the pros and cons, we decided it was best to move forward with our original release date of May 1. Our vinyl and CDs were already manufactured, the press was already rolling in, and the fans were eagerly awaiting a release date that we had already set late last year. Being a smaller operation, we didn't have the millions on the line for press, marketing, radio, and manufacturing that many larger artists do. It would cost us about the same to release it now or six months from now. We had nothing to lose.
We took the gamble and it paid off. Last week, Lamentations debuted at No. 1 on the Billboard Americana/Folk charts, No. 1 on the Billboard Heatseeker Charts, No. 2 on the Billboard Country charts, and No. 2 on the Billboard Rock charts. First week album sales for Lamentations were 40% higher than for our 2018 album, Things Change. Let me repeat that. An album released in the middle of a global pandemic sold 40% better its first week than an album that was released two years ago when things were "normal." I believe it's because a higher percentage of people are consuming art more now than they were pre-pandemic. Couple that with a hardcore grassroots fanbase that has and will support your art, and what do you have to lose releasing new material out in the wild? As a musician, you have the attention of your fanbase now more than ever. So why not give them the art you've labored over for the last year at a time when they could appreciate it the most?
The silver lining of all of this is that we are about to see a much needed creative explosion on the other side of this crisis. Artists have been locked up for months with nothing but time, inspiration, and no excuses. As a consumer of art, I can't wait to see and hear what my peers have created during the downtime. It will be a very welcome ray of light as we come out of this darkness. See y'all on the other side of this thing.
---