New 12-Hour Documentary Series Goes Deep Into Outlaw Country's Origins
Posted On August 30, 2022
---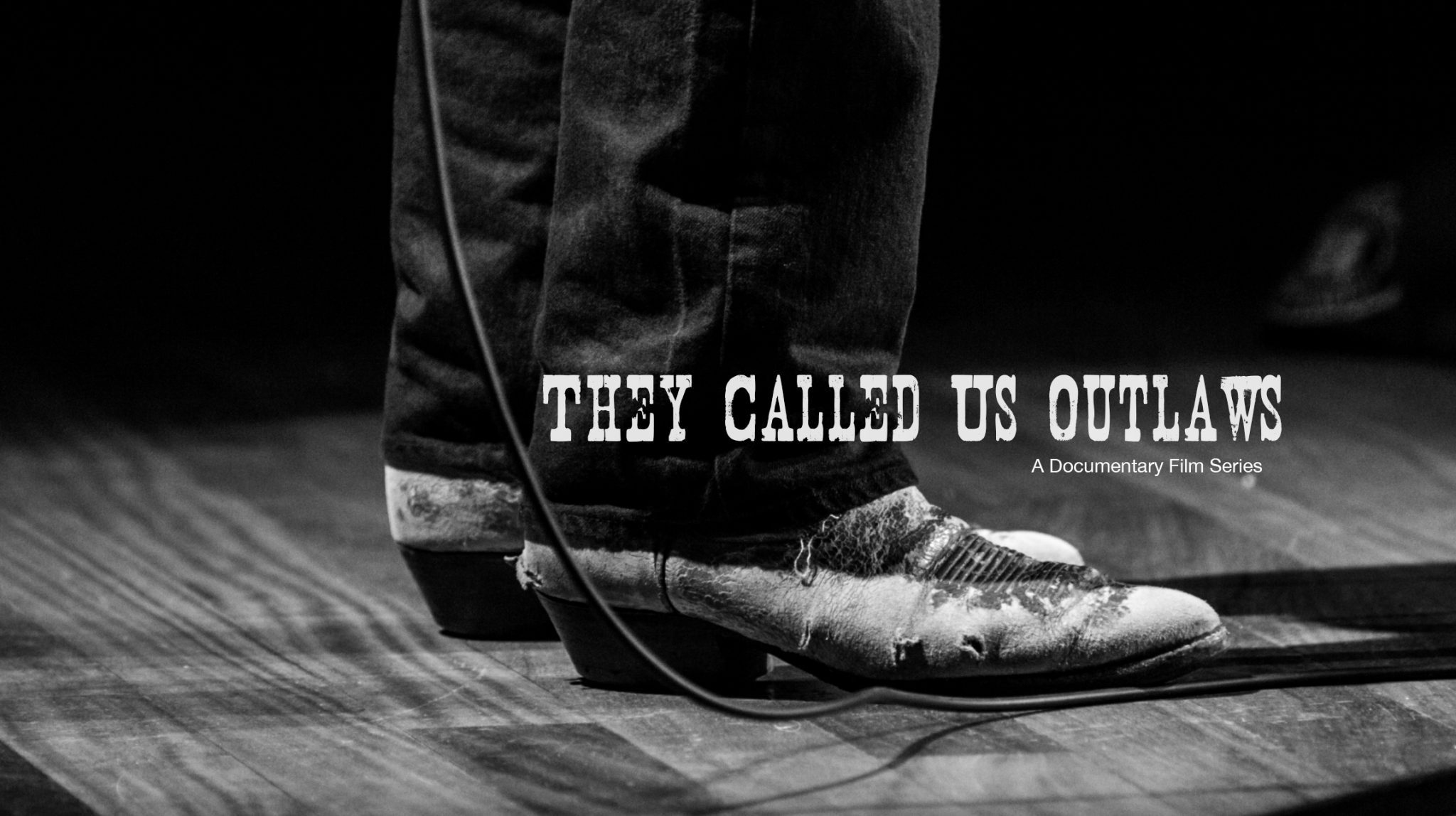 AmericanaFest, which takes place Sept. 13-17, 2022, always features hundreds of incredible live music performances, not to mention countless parties, industry networking, and other opportunities to schmooze in Music City. This year it'll also including a screening of part of They Called Us Outlaws — Cosmic Cowboys, Honky Tonk Heroes and the Rise of Renegade Troubadours — a forthcoming documentary series about one of the most famous, beloved, and dramatic periods in country music history.
Written and directed by Austin filmmaker Eric Geadelmann, alongside Denver-based producer, editor, and director of photography Kelly Magelky, the six-chapter, 12-hour-long series collects rare, never-before-seen, and new video footage, a range of live performances, and more than 100 interviews to give the scope of this storied musical time. Legendary country singer and Grammy Hall of Fame Award winner Jessi Colter serves as an executive producer for They Called Us Outlaws, as does Asleep at the Wheel's Ray Benson and singer-songwriter Jack Ingram, who also narrates the series. It was created in partnership with the Country Music Hall of Fame and Museum.
Filmed over the course of a decade, They Called Us Outlaws includes a range of voices to tell the story, including many of the late musicians of the "Outlaw" era including Guy Clark, Jerry Jeff Walker, Billy Joe Shaver, and Tom T. Hall. Additionally, classic country artists like Emmylou Harris, Bobby Bare, Billy F. Gibbons, Delbert McClinton, Ray Wylie Hubbard, Rodney Crowell, Steve Earle, and Robert Earl Keen are present in the series, as are contemporary musicians ranging from pop country stars like Miranda Lambert, Eric Church, and Jason Aldean to roots musicians like Tyler Childers, Rhett Miller, Charley Crockett, and more.
The series will feature also exclusive archival footage from Austin's legendary venue, Armadillo World Headquarters, the focus of the segment to be screened at AmericanaFest.
Geadelmann first began this project as a single film before it grew into its current format. Over the course of its creation, he also worked with the Country Music Hall of Fame and Museum to co-curate and launch its lauded Outlaws & Armadillos: Country's Roaring '70s exhibit, which recently closed after four years. (No Depression went behind the scenes of this exhibit in the Fall-Winter 2018 "Innovate" issue, available for purchase here.)
It's a "document of an era," Geadelmann said in a press release, "that provides portraits of a multitude of remarkable artists, songwriters, musicians and producers … who had (and have) the courage to follow what's inside themselves … regardless of industry pressures and societal norms.
Wrote Magelky in the same release, "This film series merely uses 'outlaw' as a way into the larger story of what it means to be an artist, and the importance of carrying legacies forward to enable the spirit of the renegade troubadour to 'live forever' — as Billy Joe Shaver wrote and sang."
Although information about the precise timing of the release and platform for viewing was not yet announced, the trailer for They Called Us Outlaws suggests it will be available in 2023. Check out the trailer, narrated by Academy Award winner Matthew McConaughey and premiered at Rolling Stone, below, and visit the series website for more information.
---