Sierra Ferrell and the Winding Road to 'Long Time Coming'
Posted On August 20, 2021
---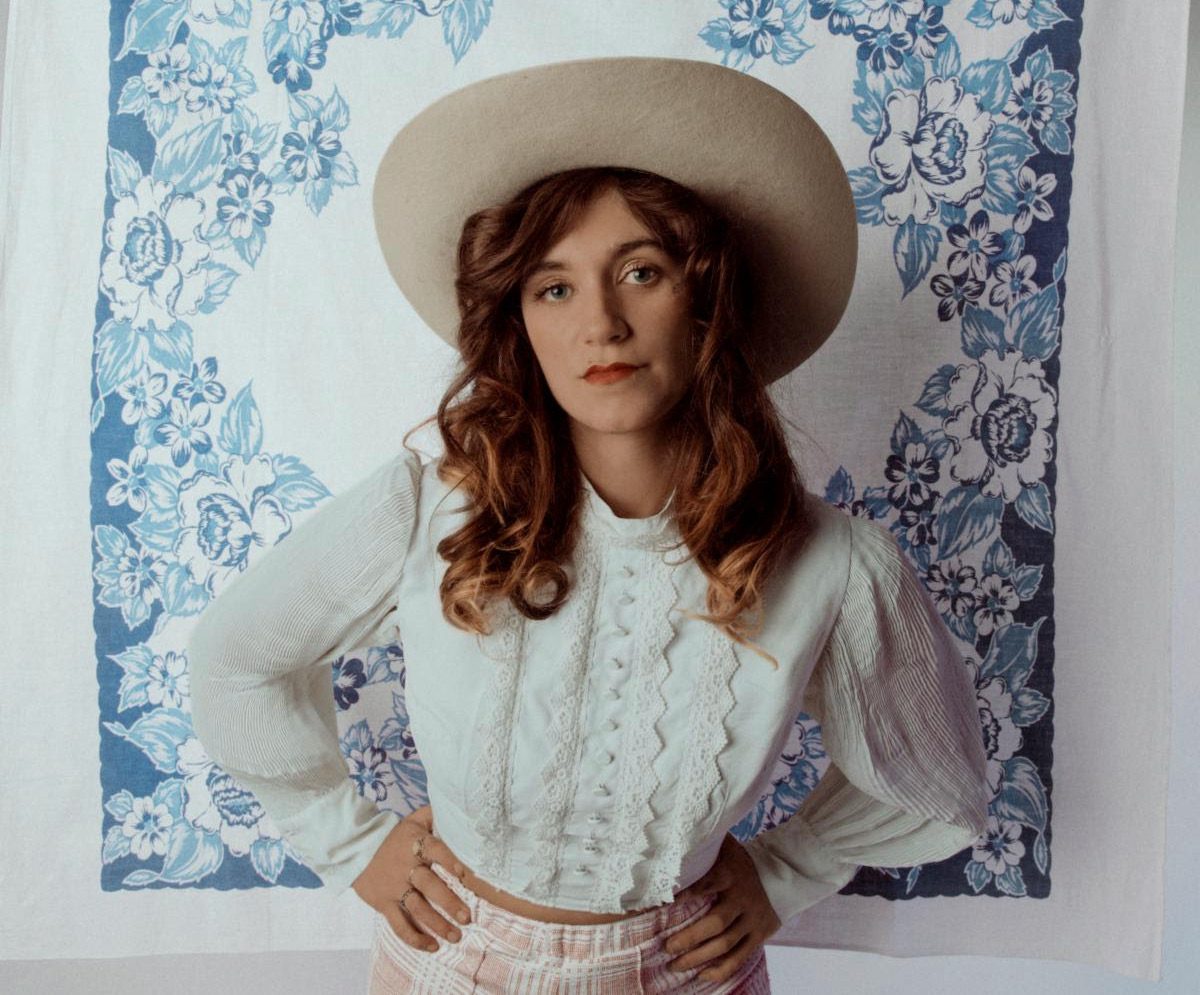 Photo by Alysse Gafkjen
As the title of her new album indicates, this moment has been a Long Time Coming for Sierra Ferrell. Growing up, she loved listening to music and singing, but she never really considered it as a career path. But over the past few years she's been steadily building a large fan base, and with her first major label release, she's put together a group of songs she's excited for people to hear.
The Charleston, West Virginia, native moved to Nashville around 2014, but it took her a while to get there, too. Back in her early 20s, she says, she wasn't sure Nashville was the town for her because she didn't know if she could fit in with the country and honky-tonk music going on.
She loves honky-tonk — and that style is evident on the new album — but there's much more to her than that. "I like all the kinds of music," she says, "from bluegrass to techno metal to goth to classic country to jazz."
So for a while she would come and go from Music City, hitchhiking, caravanning, and busking from Nashville to New Orleans to Seattle. But she finally met a group of musical partners in Nashville and started showing up on stages such as The Cobra and American Legion Post 82, playing with bands such as The Cowpokes. Ferrell's star continued to rise as she toured with Parker Millsap and Charley Crockett, among others, and took the stage at festivals such as AmericanaFest, Out on the Weekend, and The Avett Brothers at the Beach.
Ferrell gained a following with her infectious and eclectic songs, and Gary Paczosa, head of A&R at Rounder Records, was one of those fans. "I was creating a lot of buzz around my live shows, and he was coming to a lot of my gigs," Ferrell recalls. "After about a year he said, 'We're gonna sign you to Rounder.'"
Ferrell responded, she says with a laugh, by telling Paczosa to "prove it." Six months later, in late 2019, she signed with Rounder and was on her way to making Long Time Coming, out today.
While she previously released two albums — Pretty Magic Spell and Washington by the Sea — on her own, she wanted this album to be able to encompass "all the kinds of different styles of music that I love," Ferrell says. She didn't have a particular vision or narrative arc in mind, but she "had a group of songs I loved and that I'm excited about and that I want people to hear."
Ferrell's entrancing voice soars through the songs on the album, giving them their distinctive quality. A fan of classic country, Ferrell also adds the bluegrass and old-time rhythms she grew up with in West Virginia. In addition to her vocals, Ferrell also plays washboard, which she picked up playing in a stringband, and washtub bass, which she played in a ragtime jazz band in New Orleans, and electric saw on the album.
Other sounds melt in from music Ferrell enjoys listening to: jazz from the '20s, '30s, and '40s as well as island-style music and old surf music. The songs on Long Time Coming reflect all these influences in the ascending and descending spirals of free jazz, the spirited saw and washboard of old-time, the swooping strains of dance-hall country, and the lilting rhythms of calypso jazz. Ferrell crafts her songs with an honesty and authenticity that flows through her quivering, silvery vocals; you can feel her emotion in every word she sings. She's joined on the album by an all-star cast — Jerry Douglas, Tim O'Brien, Chris Scruggs, Sarah Jarosz, Billy Strings, and Dennis Crouch — each of whom has themselves, in their own way, pushed the limits of bluegrass, exploring the nuances of traditional sounds as they veer into jazz, swing, and rock. This merry band of musical vagabonds only adds to the transportive sounds of Ferrell's songs.
The album opens with "The Sea," a song that Ferrell says she's never sung the same way twice. The gypsy jazz song weaves the sounds of a bowed saw around Nathan Leath's fiddle and Scruggs' steel guitar. The minor-chord melody hauntingly moves with spectral sounds, especially Ferrell's spookily, elongated "Whoa" connecting the verses.
"Bells of Every Chapel" careens down a bluegrass trail, with a combination of Western swing and animated country rock. Billy Strings' high-octane guitar fuels the fast pace of the song about heartbreak, just as Rory Hoffman's whistling adds a down-to-earth dimension to it. "I wrote this song with Oliver Bates Craven [formerly of The Stray Birds]," Ferrell says. "I was started writing, the song, got stuck, and called Oliver to come help me finish it."
The languorous "West Virginia Waltz" dances in on slowly unfurling fiddle and dobro and Ferrell's aching vocals, a meditation on the powerful pull of an old love. "Why'd Ya Do It" struts along a calypso jazz vibe. "I had the hook to this song forever," recalls Ferrell. "Then, C.W. Stoneking — the blues singer I was touring with at the time — showed me this really cool scale, and I incorporated into the song. I have always been fascinated with island music." Ferrell incorporates calypso and conjunto into "Far Away Across the Sea." As she writes in her liner notes: "Since I'm singing about the ocean in that song, I wanted it to have a calypso vibe — but then there's also a bit of a tango feel to it, and some Spanish influence too." The album closes with the slow, sensuous "Whispering Waltz," another song she co-wrote with Craven. It's a heartfelt and evocative farewell to love.
As a songwriter, Ferrell draws inspiration from many places, and the songs take shape in different ways. "Sometimes songs just fly out, but sometimes it takes days or weeks to build. Sometimes I'll just start with a hook. It depends on what I've been listening to that inspires me. Sometimes I'm finding jazzy vibes, and sometimes I'm listening to more country."
With Long Time Coming, Ferrell "wants to give people a sense of what I'm all about," she says, and what she's about is "genuineness." She's always strived to be herself, personally and musically, and she hopes she can inspire others to be true to themselves as well.
"I want to be a light-bearer for others who are like-minded. I want young people not to be afraid of themselves. I want to encourage people not to become stagnant in toxic situations and help them learn they can be themselves."
Fully herself and ready to lead the way, Ferrell puts her heart and soul on her sleeve on the songs of Long Time Coming, singing with a purity and honesty that elevates spirits with a fresh take on a broad variety of musical styles.
---